Thank you to Under Armour and ShopStyle for sponsoring this post.
Here in the northeast we don't go back to school under after Labor Day (phew), but I am already starting to see those adorable "first day of school" photos fill my Instagram feed from friends in other parts of the country. Typically, I get to a point in summer where I can't wait for school to start, but honestly that hasn't hit me yet. We are having a really great summer and I sort of don't ever want it to end. This is the third summer where I have worked full time and it's taken three years to figure out how to balance it all in terms of time working, number of weeks in camp, vacations, weekends away and everything in between. I think this summer we nailed it, and I just want to keep this good thing going.
However, September is inevitable, and I am sure when that time comes, there will be plenty to enjoy during that time of year. Like less humidity. Okay yes, that will definitely be nice. I will also have the task of figuring out how to get my 4 boys to their various sporting events. Any given weekend means a cool 6-8 games to attend, and after school, well, if they show up at the right field at the right time (give or take 15 mins) I will call that a win.
Because my kids are so active and have aversions to anything with buttons or zipper or non-dry fit fabric (eye roll), they live in sports clothes. My laundry piles are 95% Under Armour. The other 5 percent is when I force them to get dressed up, but they are most definitely happiest in their UA gear.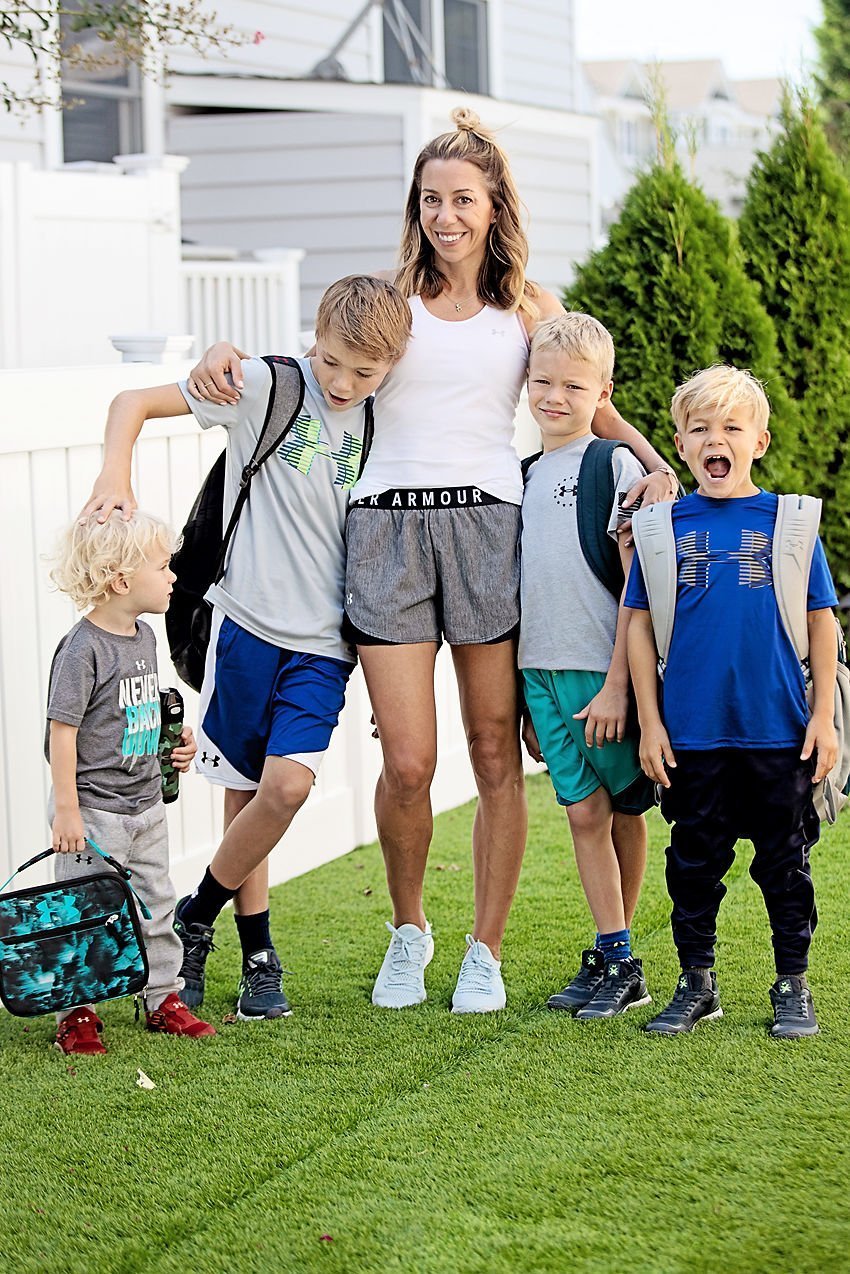 And their obsession doesn't stop at the clothing. They want the backpacks, the lunch box, the water bottles, all of it. And I'll take it because it makes back to school shopping a one-stop-shop for me. If only they sold 6 dozen pre-sharpened pencils, I'd be set.
Here is a look at what my boys picked out for their back to school looks…and didn't waste any time trying them on for size. Apple doesn't fall far…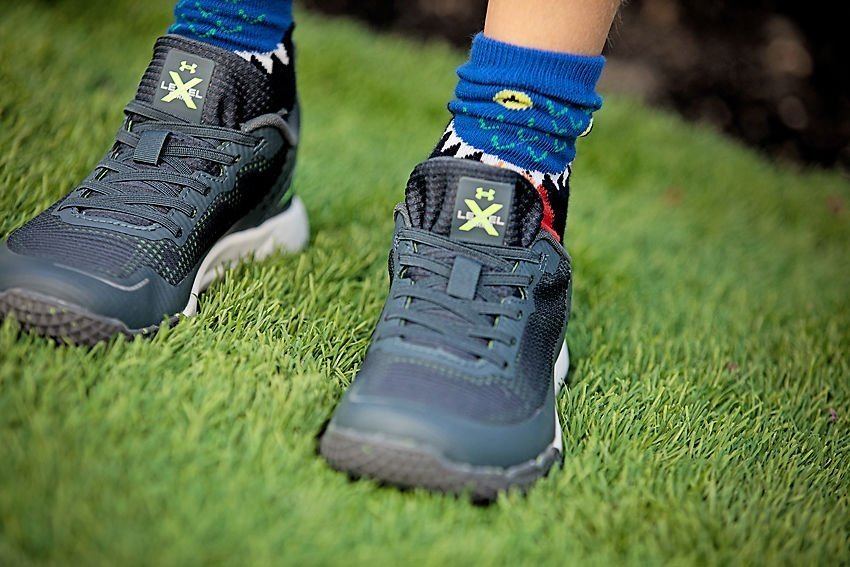 Can we just take a moment to appreciate these sneakers that have laces, but don't actually need to be tied. Thank you to the genius who designed these shoes!
And yes, because these clothes take them from school to play to sports, when they get off the bus, I am the human coat hanger as soon as they jump off the bus. But let's be honest, my kids don't actually hang anything up. Ever.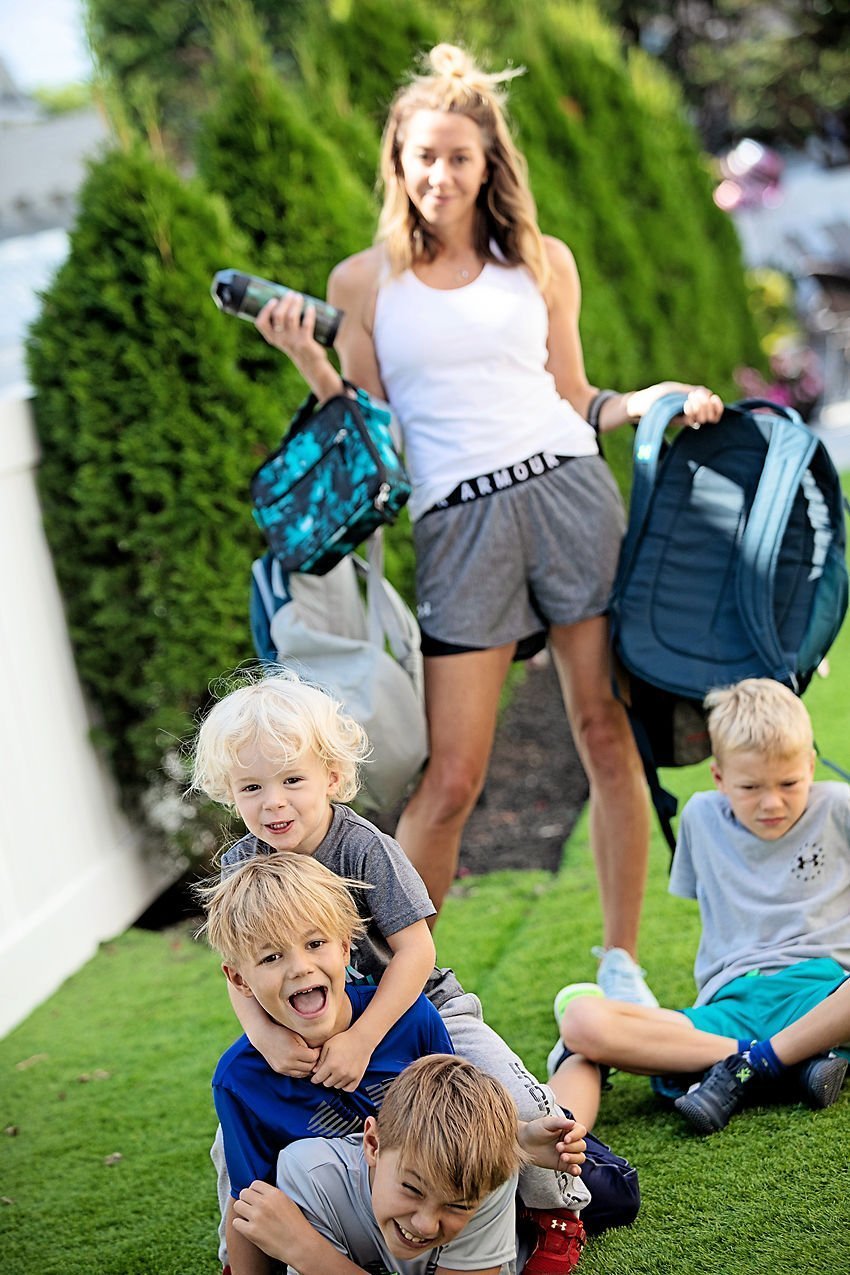 Wearing:
Oldest: UA Tech Big Logo Tee | UA Protege 16 oz Water Bottle | Grade School UA Charged Rogue Running Shoe | UA Stunt 2.0 Shorts
Second Oldest: UA Freedom Tee | UA Stunt 2.0 Shorts | Pre-School UA X Level Mainshock AL Splatter Sneakers | UA Hustle 4.0 Backpack
Third: UA Tech Big Logo Tee | UA Stunt 2.0 Shorts | Pre-School UA X Level Mainshock AL Splatter Sneakers | UA Recruit 2.0 Backpack
Littlest: Never Back Down Tee | UA Lunchbox (sweats and sneakers are old)
And on days when I am really winning at life, I put the kids on the bus and get a run in for myself. My youngest likes to warm up with me, but I have no doubt he could make it all three miles if I let him….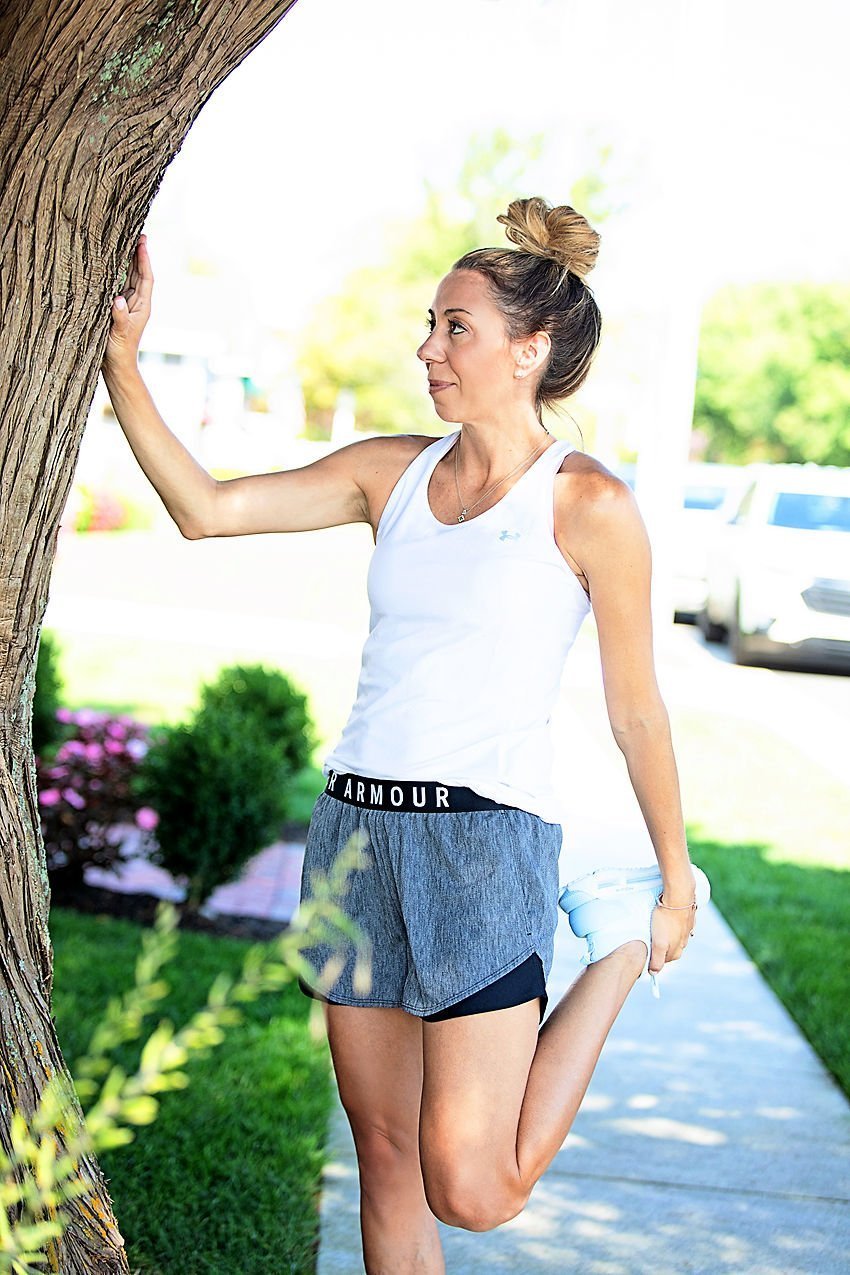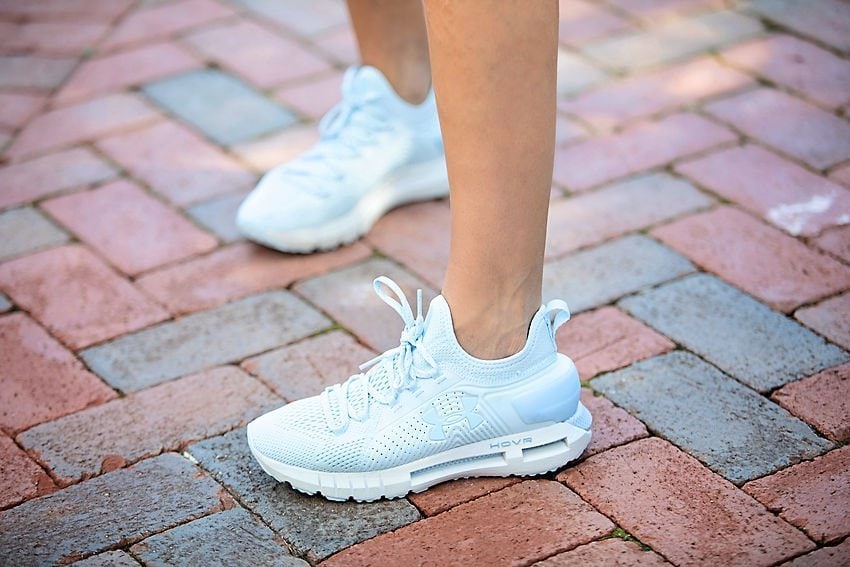 Wearing:
Armour Mid Crossback Heathered Sports Bra | UA Play Up Shorts 3.0 Twist | UA HOVR Phantom/SE Running Shoes | HeatGear Armour Racer Tank
Shop our Back-to-School Favorites