We love color but also want a home to be a relaxing balance to the energy of kids and a busy schedule. That can be tricky! So we asked Larina Kase, owner of Larina Kase Interior Design for tips…

Larina Kase is the owner of Larina Kase Interior Design, a boutique design firm on the Main Line, and mom to 3 boys ages 10, 8 and 7. She loves helping clients have homes that are cheerful and relaxing for the whole family to enjoy. She's currently completing a whole-home renovation of her own- you can see the progress on her Instagram
How to Have a Colorful & Calm Home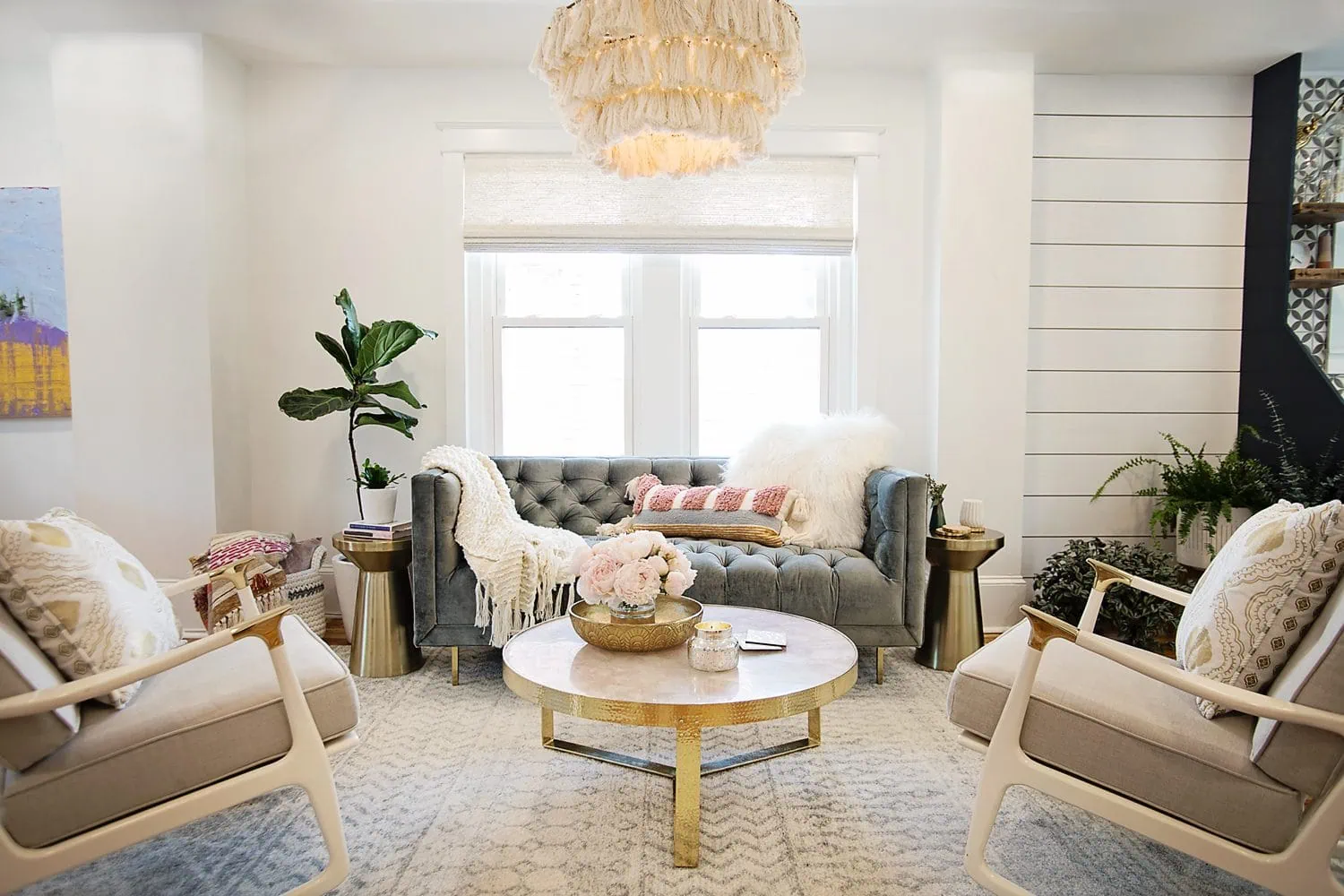 Q: We know you love color! Why do you also want a calm feel?
After having my 3 boys home all summer I'm excited for back to school when I can take a breath and enjoy the calm in my house! Whether you're busy with work, kids, other commitments or are on sensory overload from social media we all need a sense of relaxation in our homes.
I think our home should be the place where we unwind and rejuvenate. At the same time color is so inspiring and cheerful, especially for kids to have around. So I say to have both!

Q: Agree! How do you do that? Here are 3 tips…
1) Go neutral on your big pieces, such as sofas, walls and rugs. Warm neutrals like ivory and light taupes are really relaxing and in style right now.
2) Add textures (still in neutrals) through wood, baskets, brick walls (like in TMC headquarters) to bring an earthy, nature-inspired feel.
3) Add colorful accents in small spaces like powder rooms, and accents like pillows, accessories, and, my favorite, art.
Q: Any mistakes to avoid when using color throughout?
Yes- be careful to avoid what I call the crayon box effect! You don't want every room to have totally different colors.
Use the 80/20 rule: Make 80% of the accents within the same color family and vary each room by 20%. Blues and greens are great because they go with everything and give the calm we're looking for. So if you carried blues or greens throughout you can accent one room with coral, one room with aqua, etc and it will look great!
Calm & Colorful Home Inspiration
Larina personally curated splurge and save accents to incorporate into your home for that colorful yet calm vibe.
Frames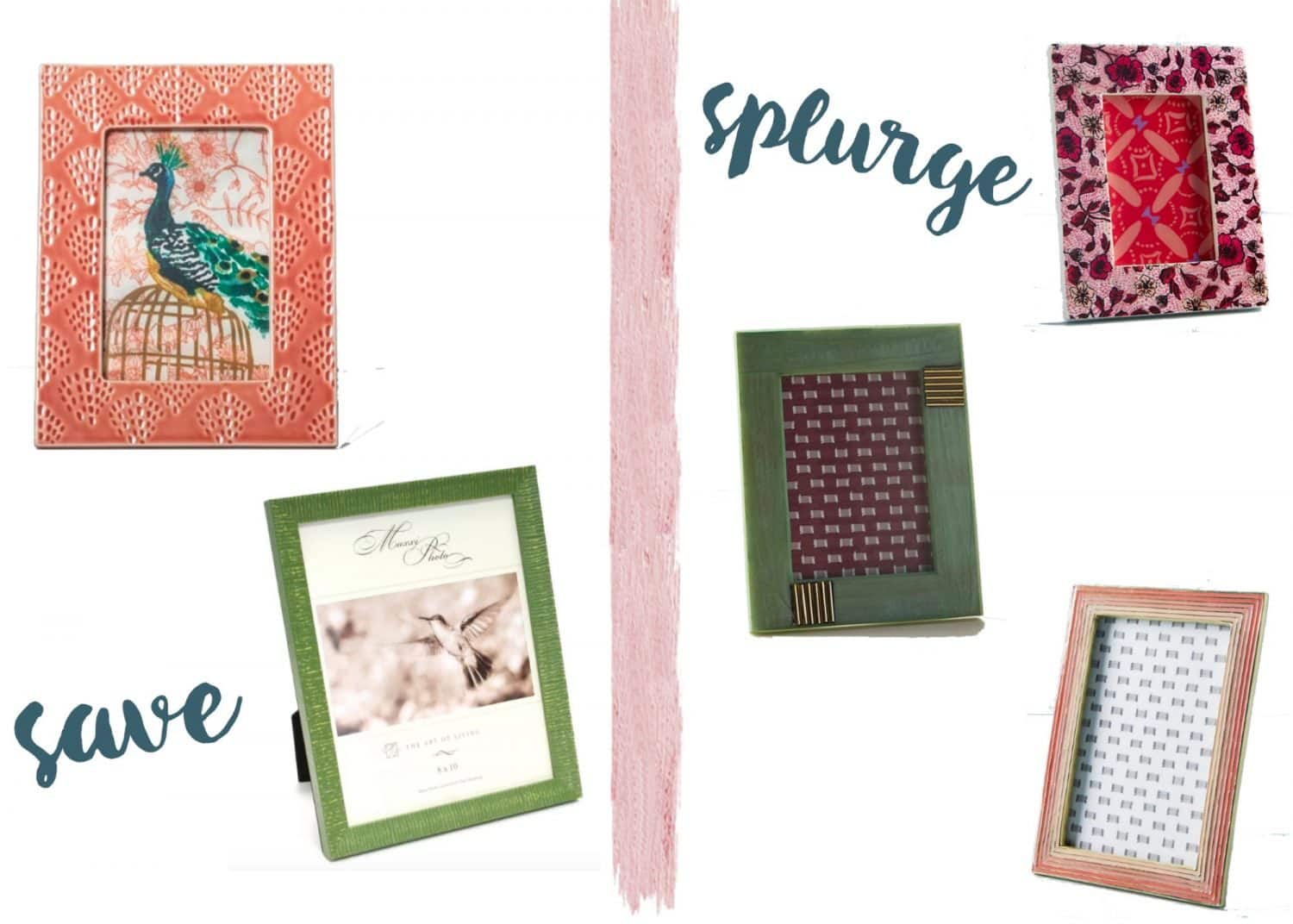 SAVE
SPLURGE
Floral | Gold Striped | Pink
Art
SAVE
Sun Print | Flamingo | Sunflower | Toucan
SPLURGE
Birds | Pear | Ocean Sunset
Vases
SAVE
SPLURGE
Pillows
SAVE
Velvet Tassel | Multi Color Floral
SPLURGE
Throws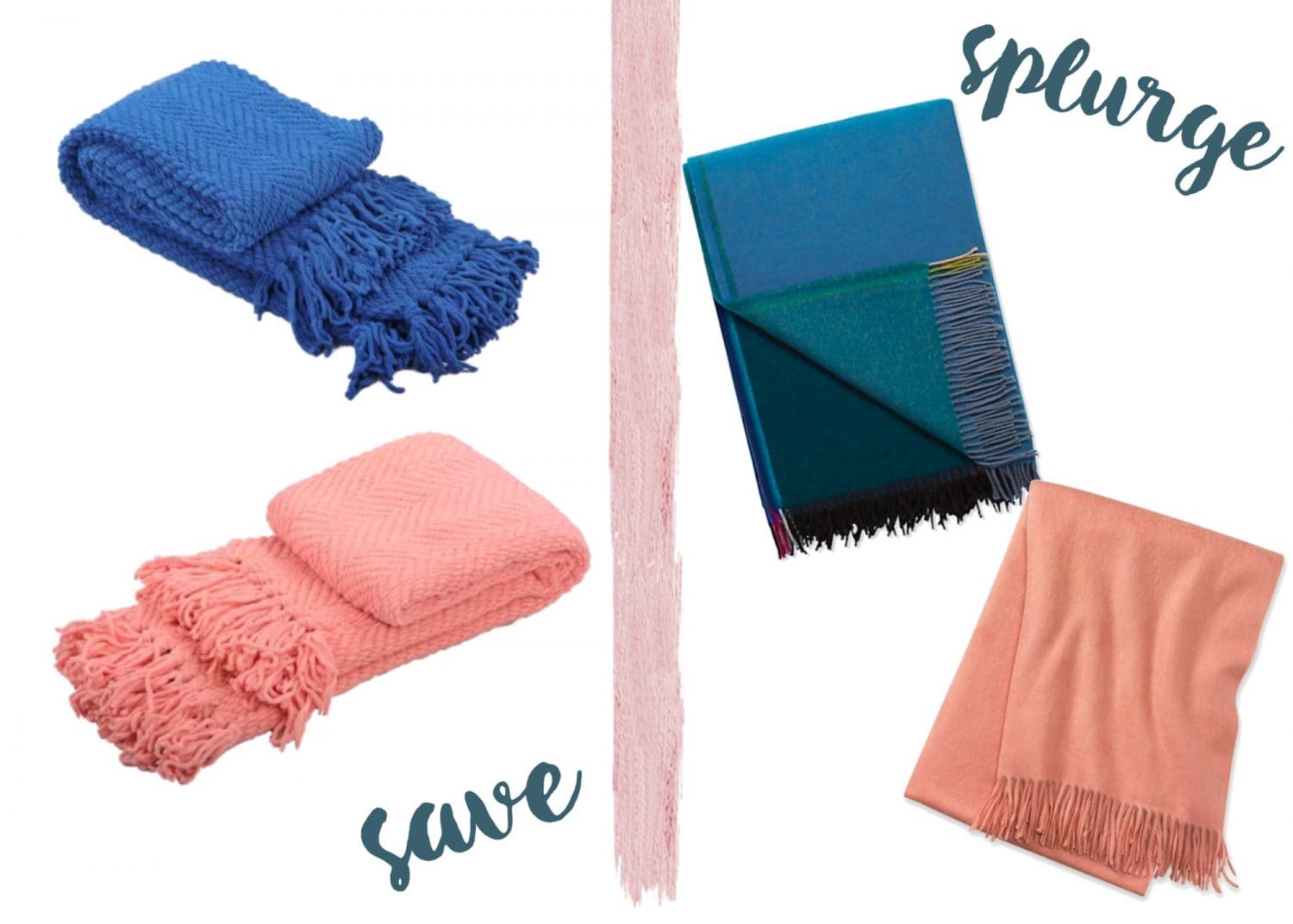 SAVE
SPLURGE
Shop all of our Colorful & Calm Home Picks Here:
And if you missed, Larina decorated our headquarters – check that post out here.