Thank you Nordstrom & ShopStyle for sponsoring this post.
By now I think you know that I love to find a good sale. Every day at TMCHQ our team scours retailer after retailer, style after style, to find the best (and cutest) deals out there for you ladies because hello, who doesn't love a good deal?! However, there is something to be said for slowly adding some classic designer pieces into your wardrobe. Will you find me wearing designer dresses on the daily? No, but incorporating some designer accessories into my usual jeans-and-a-tee uniform suits my lifestyle best. Nordstrom is my first stop to find both a fantastic sale, as well as beautiful splurge-worthy designer products. Something like a bag you can take from work to dropping kids off at soccer practice to traveling, or a pair of classic sunglasses that you will be able to wear for years to come. One day when my kids are older and wiser I'll splurge on that silk dress & wear it proudly. Just kidding I'll still be wearing jeans & a tee when I'm a grandmom.
Speaking of splurge-worthy accessories, I've had my eye on this Gucci belt for years now…. It instantly glams up any outfit and can be worn with jeans, dresses, skirts you name it. You can pair it with anything from a $16 tee to a lux leather jacket and somehow it still works. And while it's super pricey, I know it's something I will have in my closet forever.
As a nod to one of the biggest fall trends: feminine silhouettes, midi skirts, cinched waists, I've starting to make the shift towards "skirt and a tee". Don't get me wrong, I love all of my 293668 pairs of jeans equally, but something about a skirt just makes me feel ready to take on the day. It's also an equally easy outfit formula to transition from summer into fall. Swap out your sandy sandals for a pair of pointed toe booties (or for a city girl look, a crisp pair of sneakers) & throw on a moto or denim jacket. And for all your graphic tee lovers out there (*raises hand*) you can totally rock your favorite graphic tee with a printed skirt — there are no rules!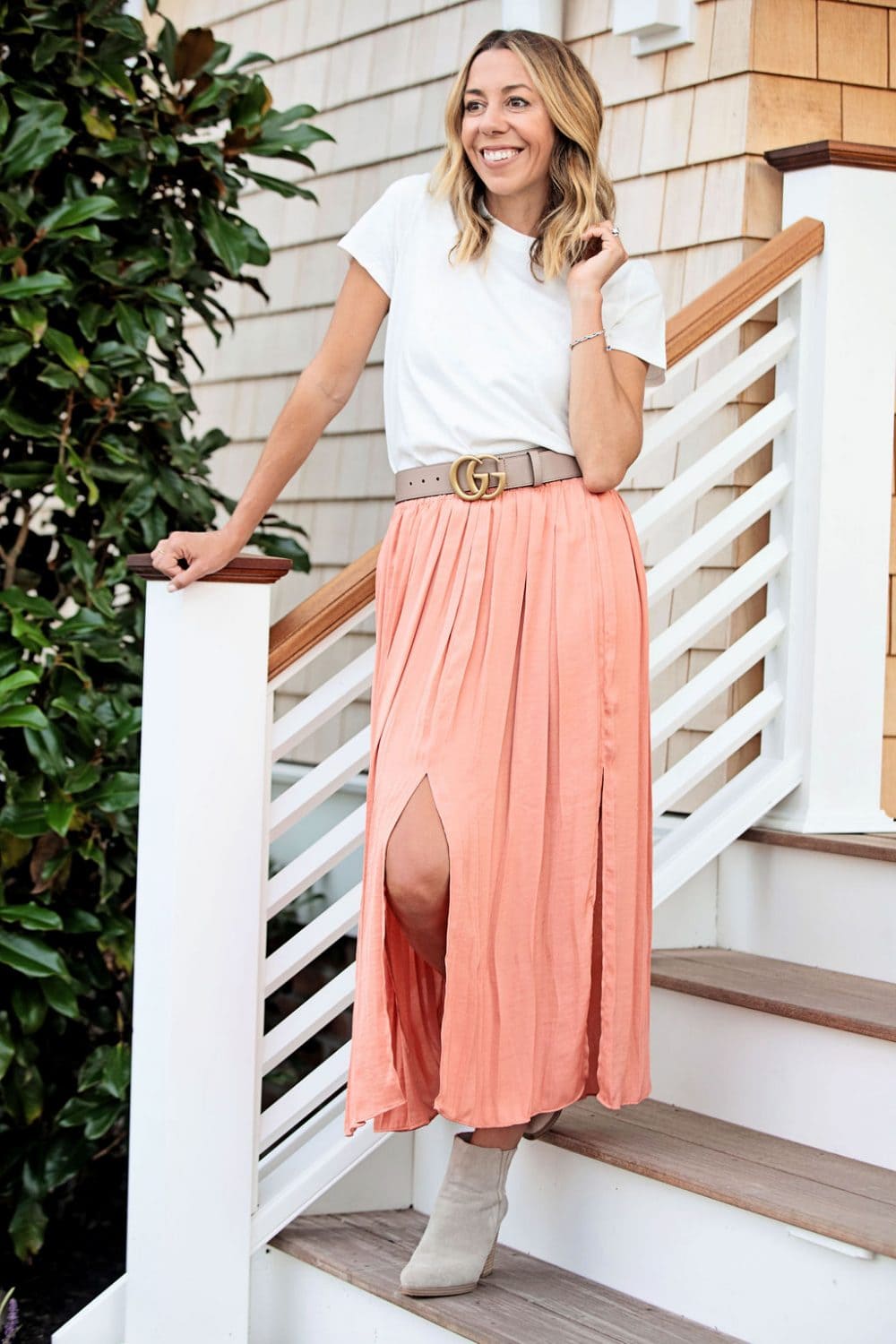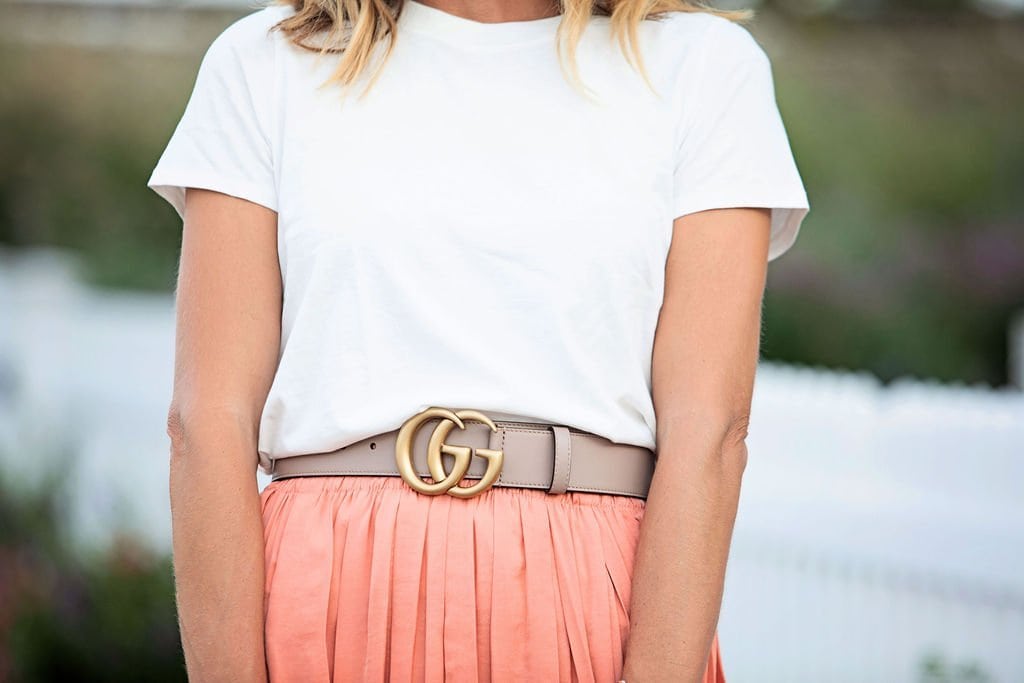 Madewell Tee | Topshop Skirt | Gucci Belt | Marc Fisher Boots
So tell me — what have you taken the plunge on, or what's on your wish list?!
More Designer pieces to love…
Shop more midi skirts…
And a tee (or 2!) to go with it…