I did something this morning that I always tell myself I should do, but never actually do. Instead of opening my eyes and doing the daily scroll through Instagram, waiting for my little blondies to come snuggle me in bed (can you blame me), I got up, splashed cold water on my face and went for a 4 mile jog. If I could do that every morning, I would definitely be winning at life, but I blame my kids for being so damn delicious. Anyway, my point of this whole paragraph is that I geared up in my sneaks, shorts and a tank, walked outside and it was, wait for it….. chilly!!!
You guys, fall is coming and it's time to start swapping out those sandals for booties and wearing cute little dresses as long as we can before chilly turns to frigid. We've rounded up 9 fall dresses under $100 below including this Free People dress that just so happens to be on sale today!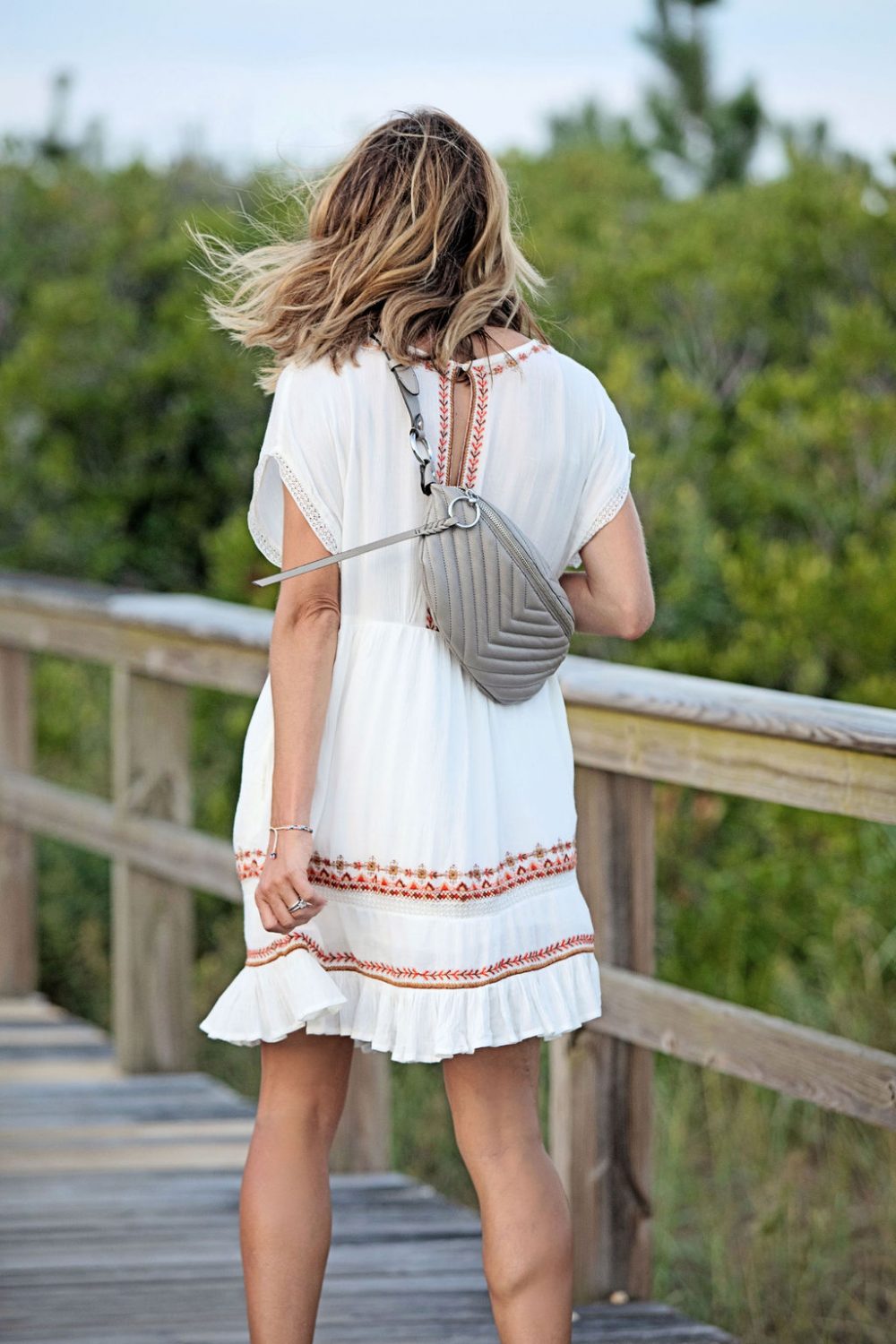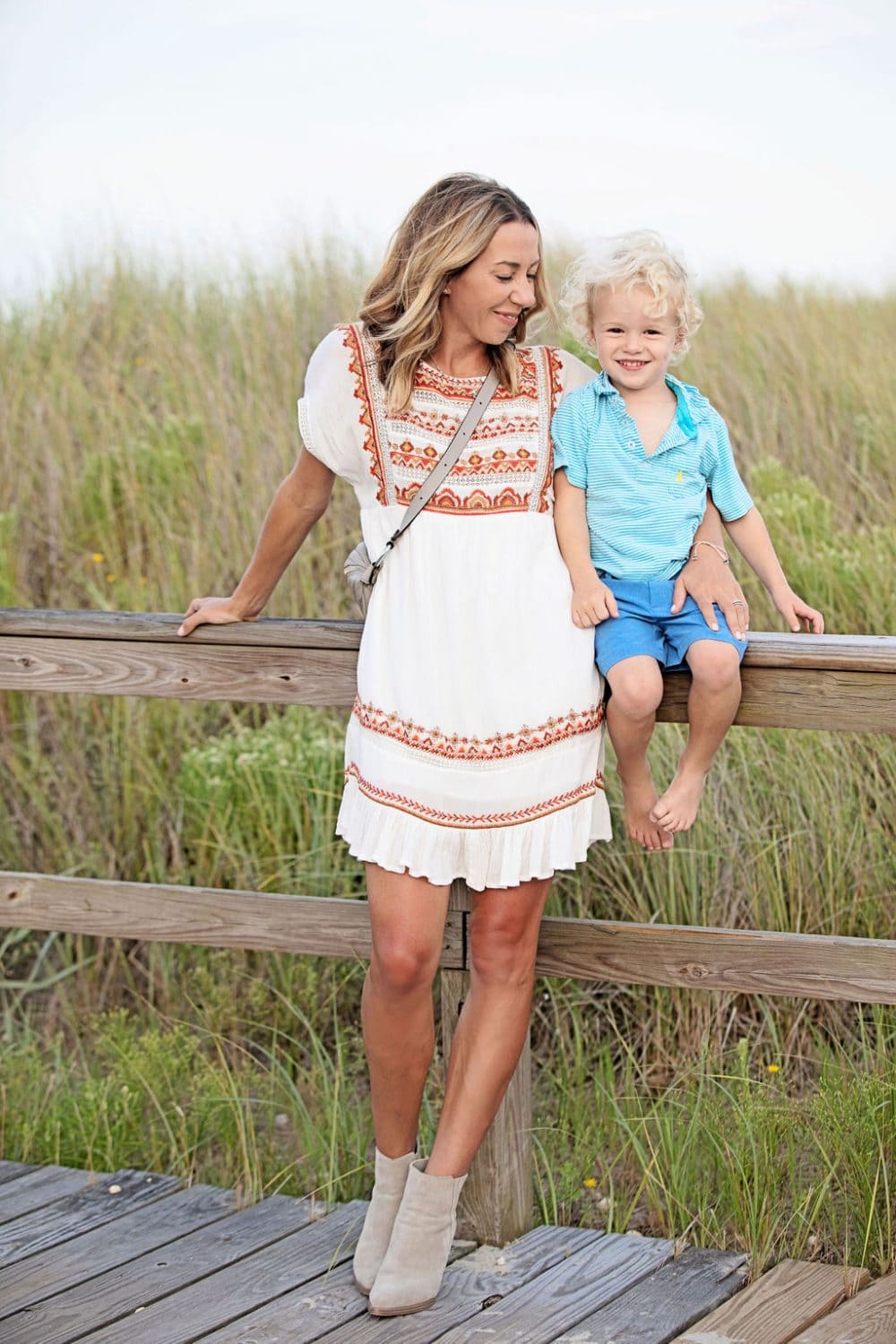 Wearing:
Free People Dress (also available here) | Marc Fisher Booties | Rebecca Minkoff Belt Bag
More Fall Dresses Under $100 We Love
1// Double Points that this dark grounded floral dress is prime eligible.
2// Light grounded florals are harder to find in fall. I'd pair this one with tall brown boots.
3// This midi length is perfect to pair with flats for now and booties for later.
4// Maxis can easily transition into fall just pop on a denim or utility jacket.
1// The perfectly placed waist seam gives this tank dress a flattering fit point.
2// Loving the longer length of this t-shirt dress and obviously loving the stripes more.
3// The cutie comes in four colors and wins the award for coziest of them all.
4// The small feeder stripe, the perfectly placed knot, the maxi length, all are perfection.
Shop the Post