Thank you to Bloomingdales & ShopStyle for sponsoring this post.
Well, it happened. We are officially back to school and it's as if we didn't even miss a beat. Our September calendar is FULL. Translation: most days we have 3 kids who have to be in different places at the same time, which brings me to a quick parenting PSA: the 612 texts that it takes to organize a carpool…. #worthit. But I digress. Come fall I am in full on "mom-on-the-go mode". Yes, sometimes that is my workout and sometimes I actually workout. Regardless, I need to be ready for anything which is why I am so glad the athleisure trend is here to stay.
Alo is one of those OG athletic brands, that just gets this lifestyle. From their coveted moto leggings to their super chic sports bras, Alo understands that we want to look good, but we also want to be uber comfortable and prepared for the chaotic days that life raising kids brings. I was so excited to learn that Alo Yoga is now available at Bloomingdales – free shipping/returns for Loyalists!
One of the trends that is huge this fall is colorblocking – and I love how Alo integrates these fashionable trends into their pieces. While I debated on adding another pair of the motos into my collection, I decided to try the Momentum Alosoft High-rise Legging. The fabric on these leggings is to die for and while the description says they are for yoga and they are…..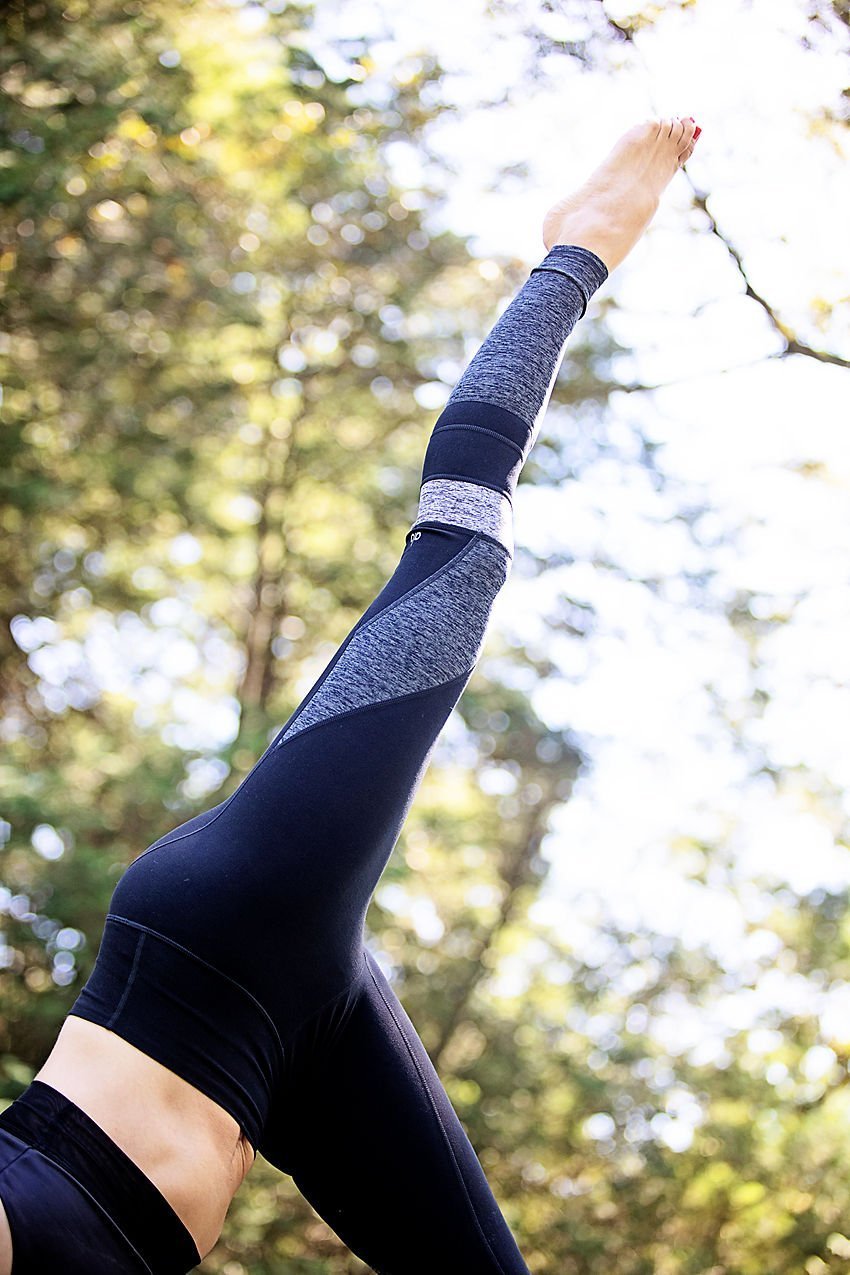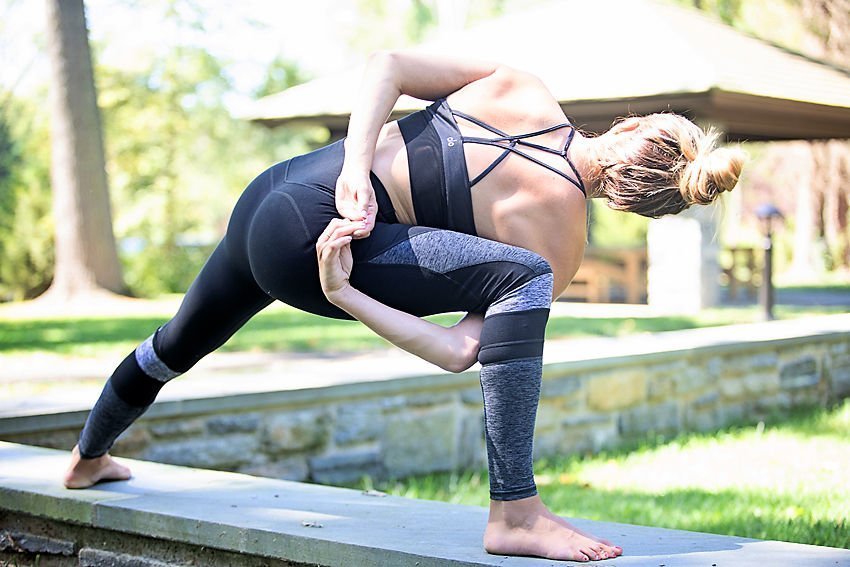 I would also argue these leggings are also good for yoga, and making dinner, and chasing kids around the neighborhood trying to get them to come in for dinner, and driving to sports, watching sports, wrangling toddlers and kicking your feet up at the end of the day realizing even if you didn't do yoga you sure as heck MOVED.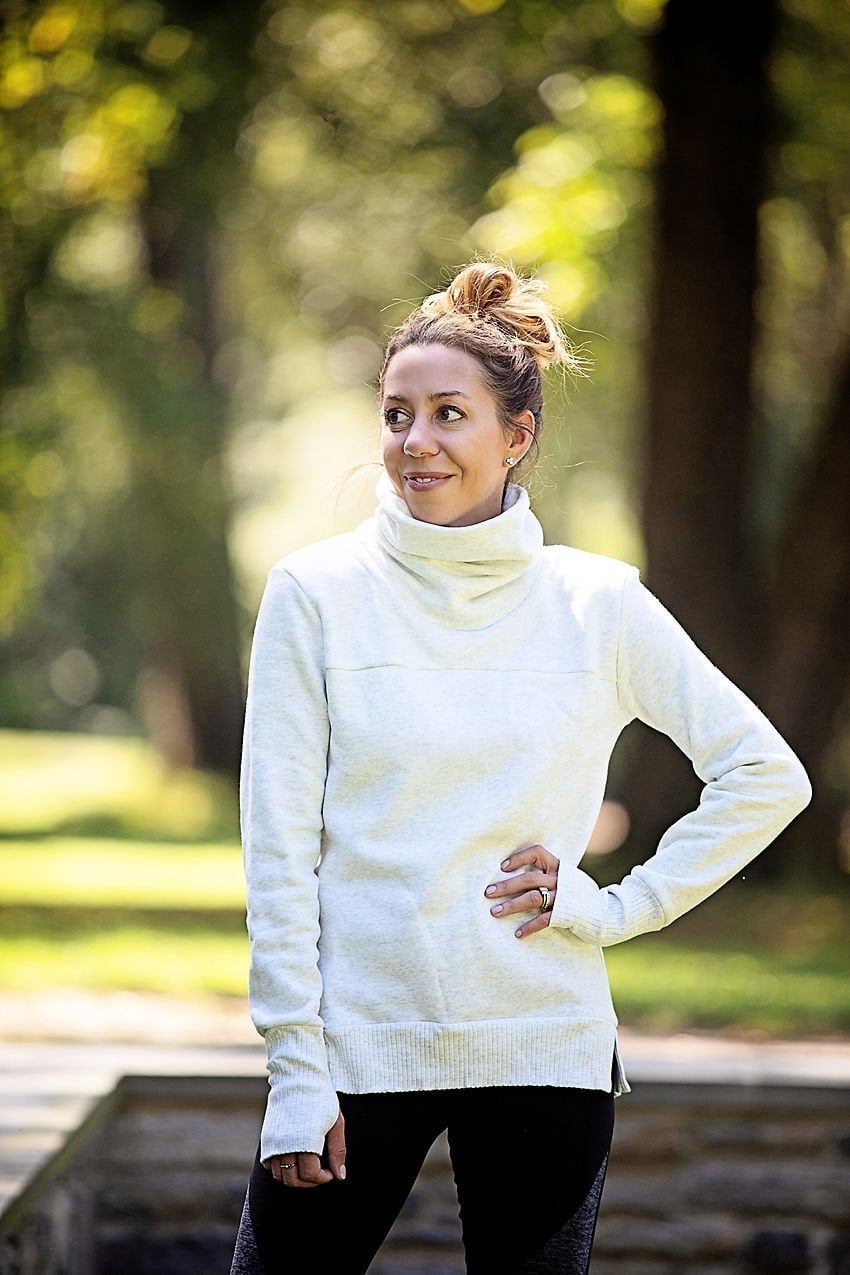 If you do, in fact, get in that sweat session, the Haze Pullover is the perfect layer to throw on after a workout or to leave on your front seat for grocery store runs – just me? Anyway, the fit is so good I have it in two colors. Also – thumbholes!
Also, if I can find a cool strappy sports bra that matches my leggings even if no one sees it, I sort of feel like I am winning at life. I have a feeling that fifth grade math homework will tell me otherwise, but what can I say?
Whatever the school year brings, I'm limbered up and ready for it, even if I have to lean on a few good friends.
Wearing:
Sports Bra | Leggings | Sweatshirt
Shop more Alo Favorites Below: