Thank you to J.Crew Factory for sponsoring this post
The talk of fashion week always makes my heart beat a little faster. Not sure if it is the extravagant gowns, the dimly lit catwalks, or the click of cameras on the sidewalk, but fashion week always creates a buzz. And while my life may not be as extravagant as a runway show, I can definitely pretend. Getting dressed has always been fun for me. Every time I put on an outfit I get to play a part in my own little runway show. Which brings me to why I love shopping… although my husband may have a different point of view.
I love shopping because that feeling I get when I slip into something that is totally and undeniably ME, my style, my aesthetic… I feel unstoppable. You could call it confidence, but this is much more personal. What we wear is a personal reflection of how we feel. Okay, okay, before I get too deep into my thesis of fashion, let's get back to the shopping.
J.Crew Factory always has the perfect mix of trend forward items and versatile staples. Mixing classic silhouettes with of-the-moment prints is where J.Crew Factory shines. And for the the love of shopping, I tested out two very different looks that for whatever reason, make me feel like my best self.
The Leopard Dress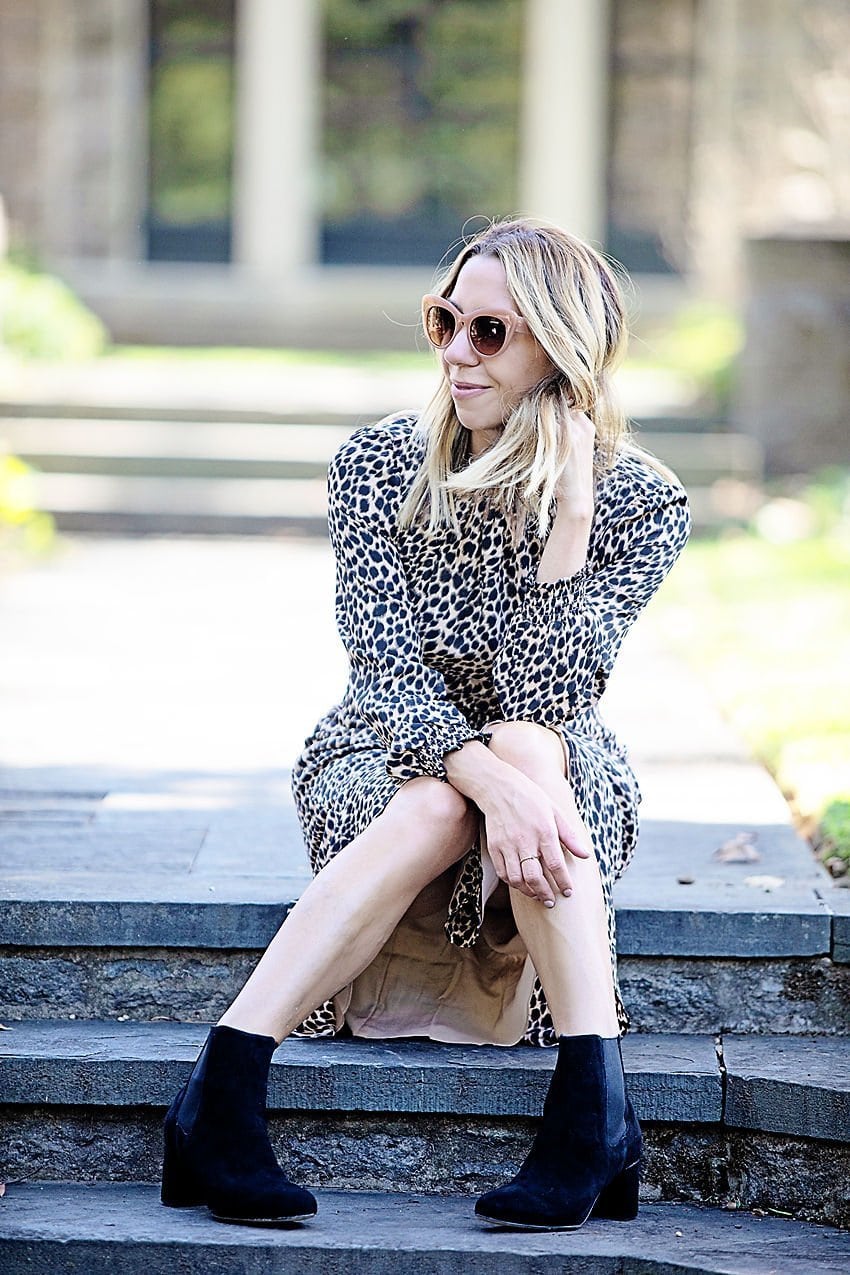 Leopard Dress | Booties | Sunnies
The Graphic Tee and Pleated Skirt
Graphic Tee | Skirt | Shades | Shoes
More of my favorites from J.Crew Factory