Thank you to Nordstrom and ShopStyle for sponsoring this post.
Ok here's the truth. We found a pair of snakeskin boots that we needed to have so we decided to make an entire blog post about them to justify their amazingness. Why? Because look at them…..
Nordstrom's shoe game is FIRE this season and we are here for it. Two words: Wild Patterns. And I get it, when you buy a statement piece you want to make sure you actually wear it. You also want to make sure your outfit just has one of them, otherwise it's like having two alpha males in the same room completing for attention. I live with 4 of them, and let me tell you, it's not always pretty. What I'm trying to say is, let the boots be the focus and keep the rest of your outfit neutral. This little trick actually makes getting dressed much easier, because for the rest of your look you can just stick to basics.
But first a little bit about these boots. Oh Sam, how I love you and your shoes. Top notch quality, on trend, and most importantly – comfortable! These boots are super walkable with a 3 inch block heel. The hidden zipper on the inside makes it easy to slip on and off. See how I styled these boots three different ways below proving that, basically, they are a wardrobe staple ☺️.
Statement Boots + Cashmere Cape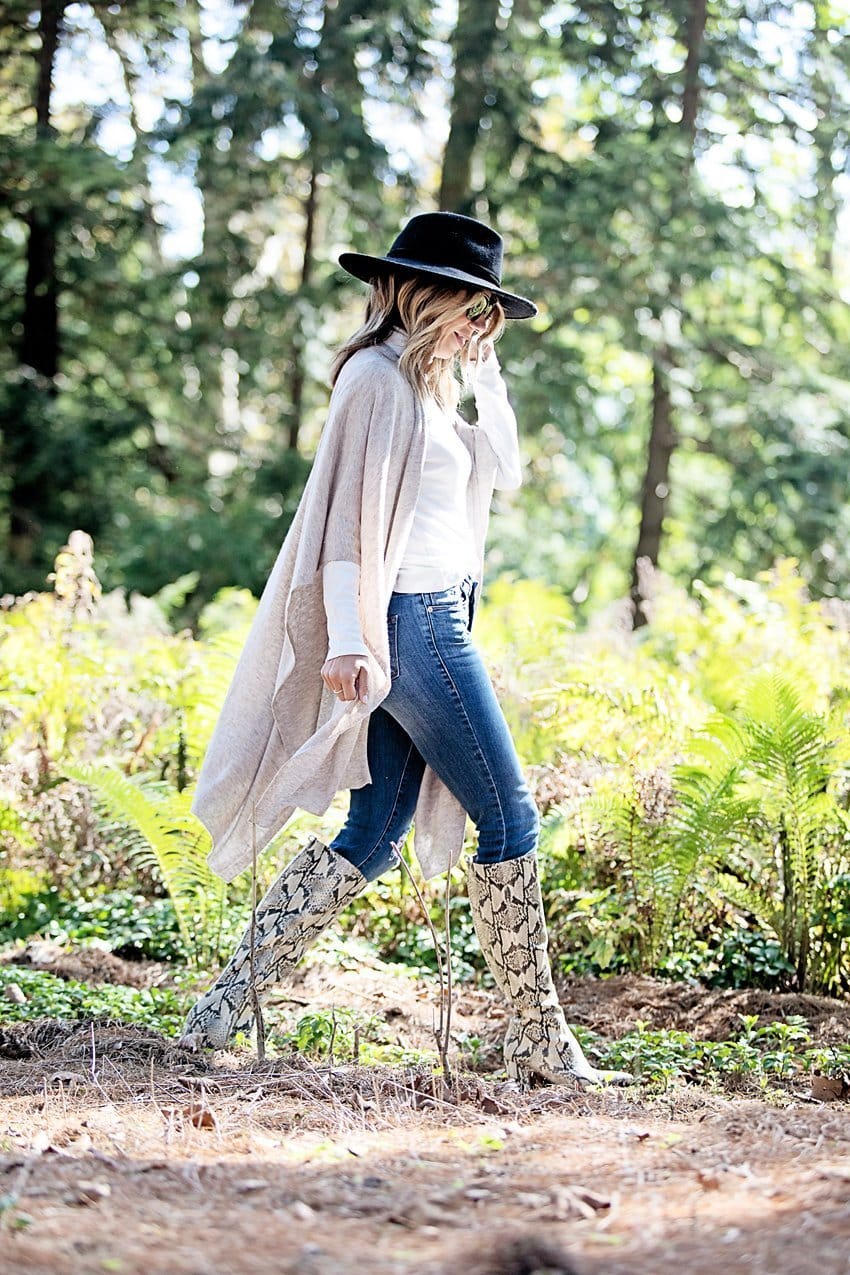 Snakeskin Boots | Turtleneck | Jeans | Cape | Hat
Statement Boots + Chunky Cardigan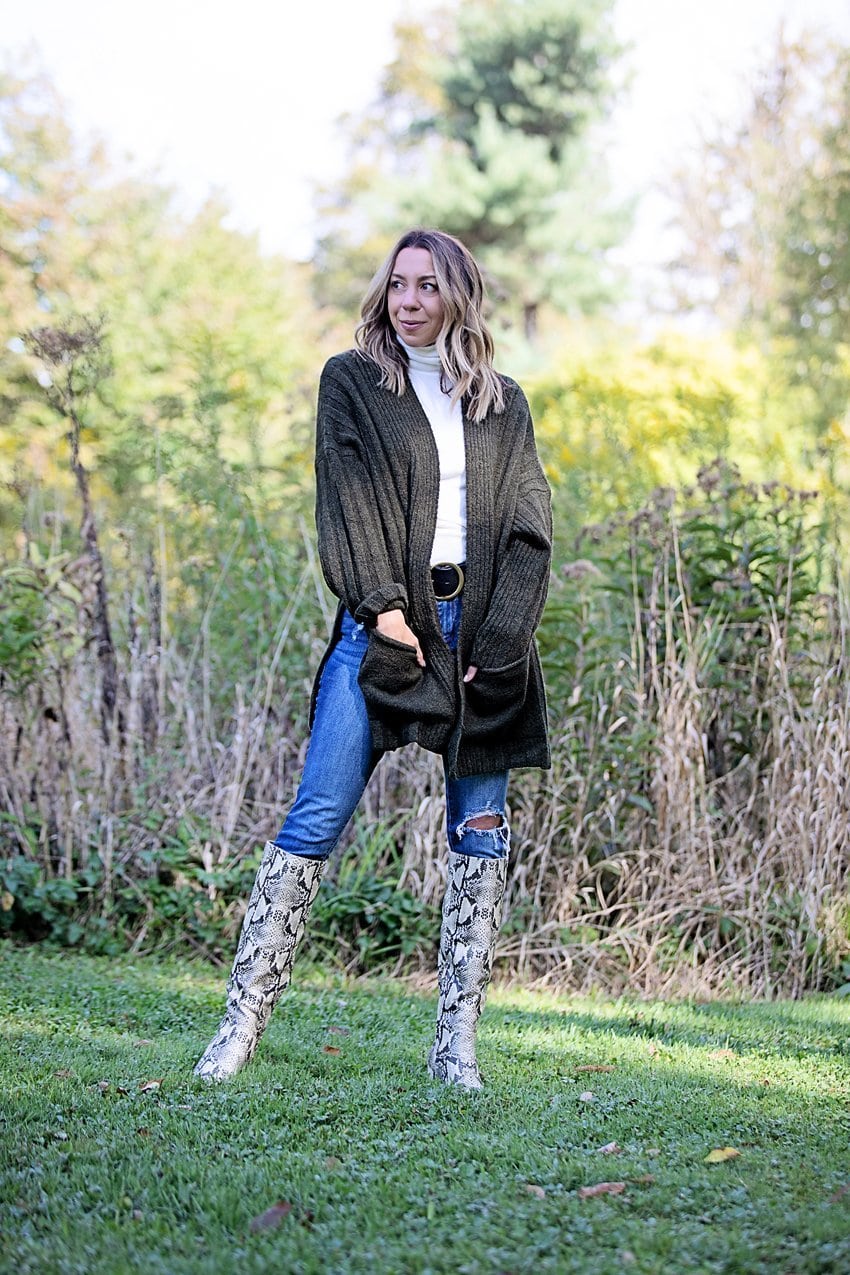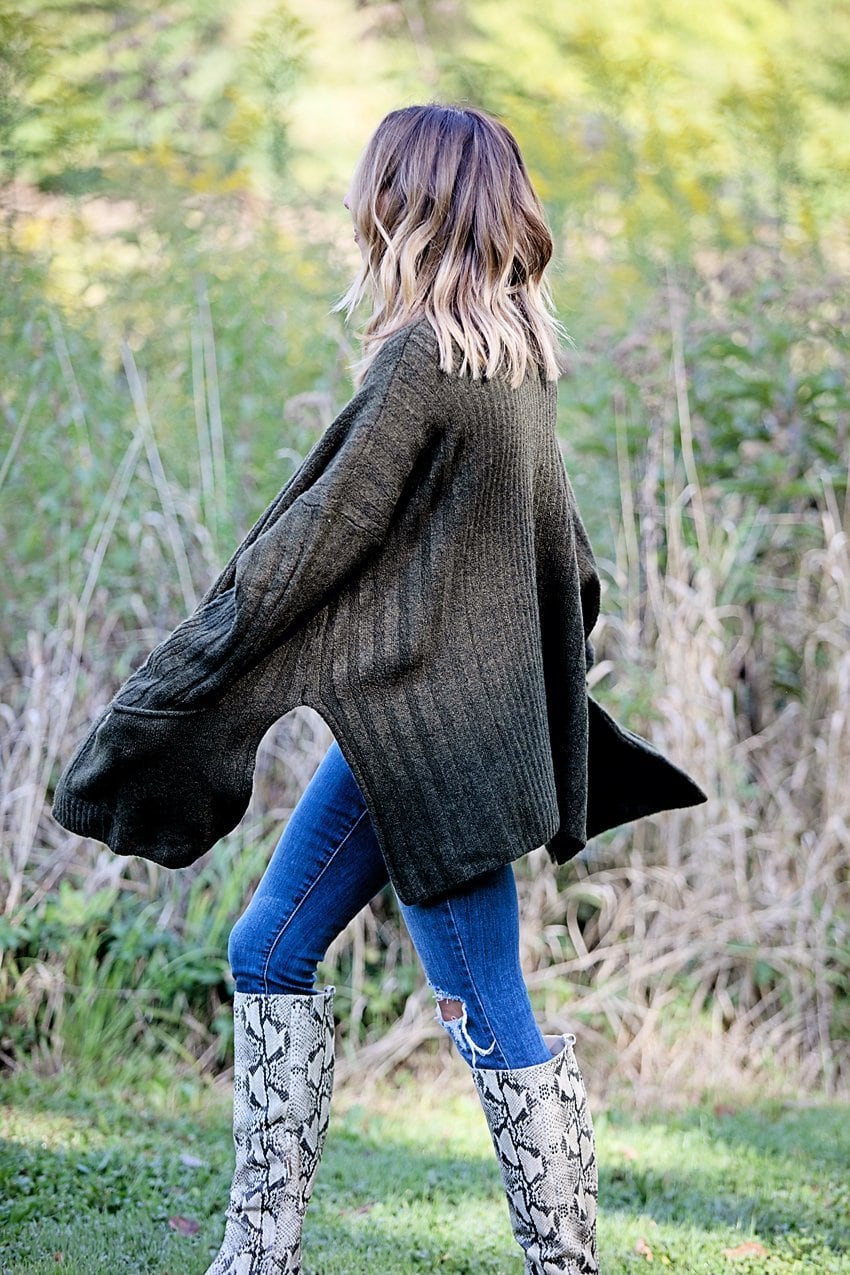 Snakeskin Boots | Turtleneck | Jeans | Cardigan | Belt
Statement Boots + Textured Pullover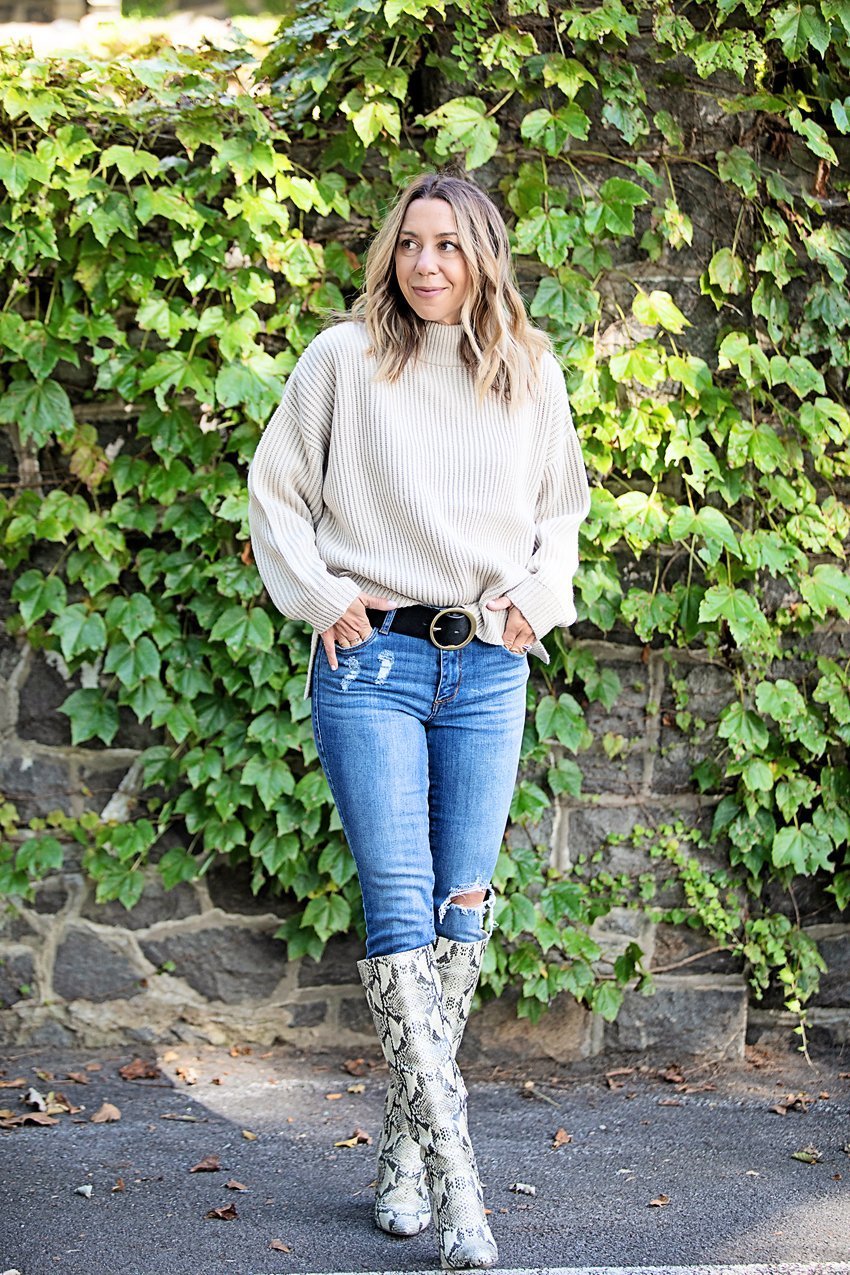 Snakeskin Boots | Turtleneck | Jeans | Sweater | Belt
Shop More Statement Boots We Love Below:
Shop More Cozy Layers We Love Below: