Raise your hand if you have recently gotten a wedding invitation with a very specific attire request. Mountain Chic? Barn Formal? Black Tie Casual? Shoes optional? What will they think of next? I am a firm believer that you should always overdress rather than underdress for the occasion. Plus, I love a good excuse to get dressed up and it's not just because I am paying someone to watch my kids.
The ruffled number by Bardot from Lord + Taylor ticks all the boxes in my book for fall wedding. A cinch here, a ruffle there, and a little leg because why not? The navy color makes it a little bit more approachable than your average LBD and pairs perfectly with the sparkliest accessories. Is this Mountain Chic appropriate, YES, but maybe swap the shoes for these wedges. Could you wear this to a Barn Formal wedding? Why not? Add this bag instead. Black Tie Casual? Still contemplating that one.
In case you have more than one wedding or fall event to go to now is the time to shop the Lord + Taylor Buy More Save More Event. Meaning if you spend over $200 you can get up to an extra 40% off. Feeling overwhelmed? The best place to start is the L+T Faves, which is all the best sellers and customer approved favorites.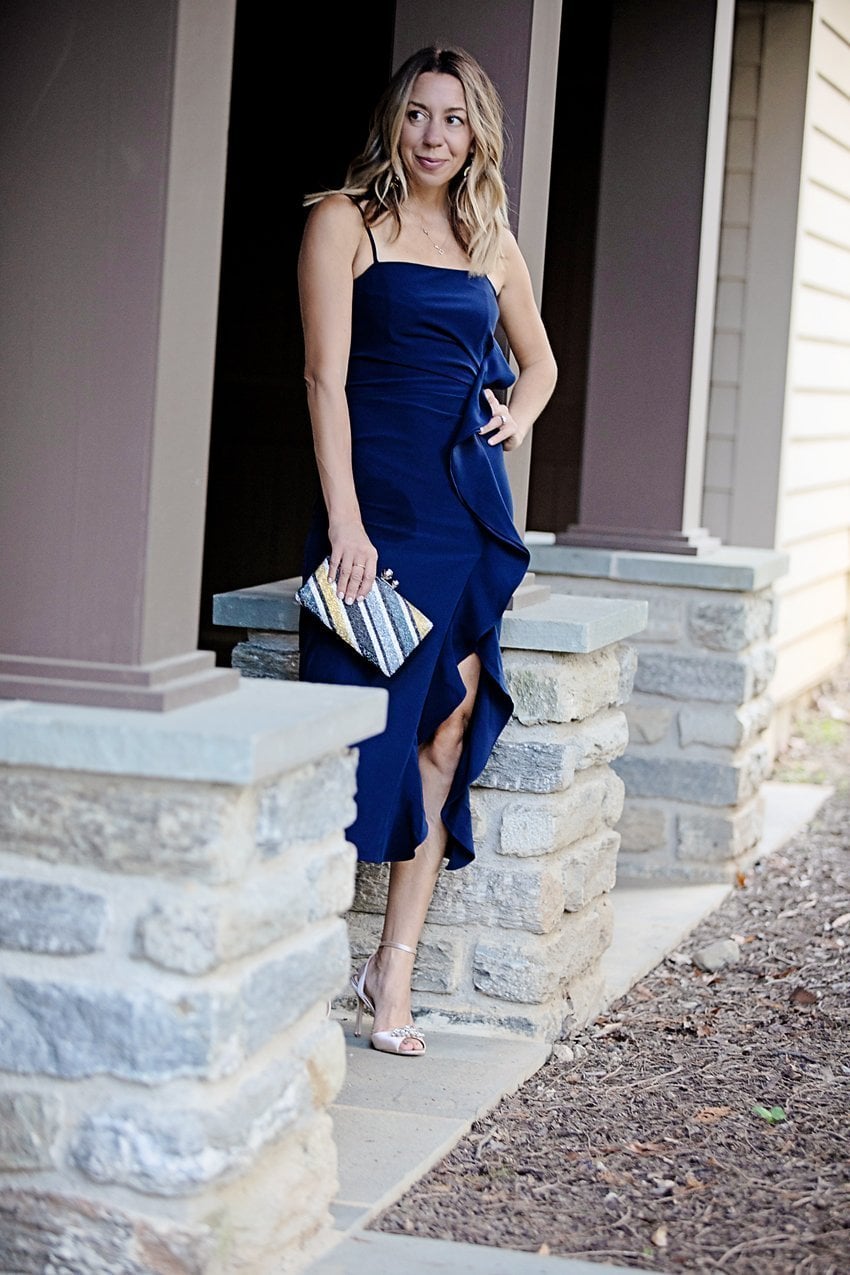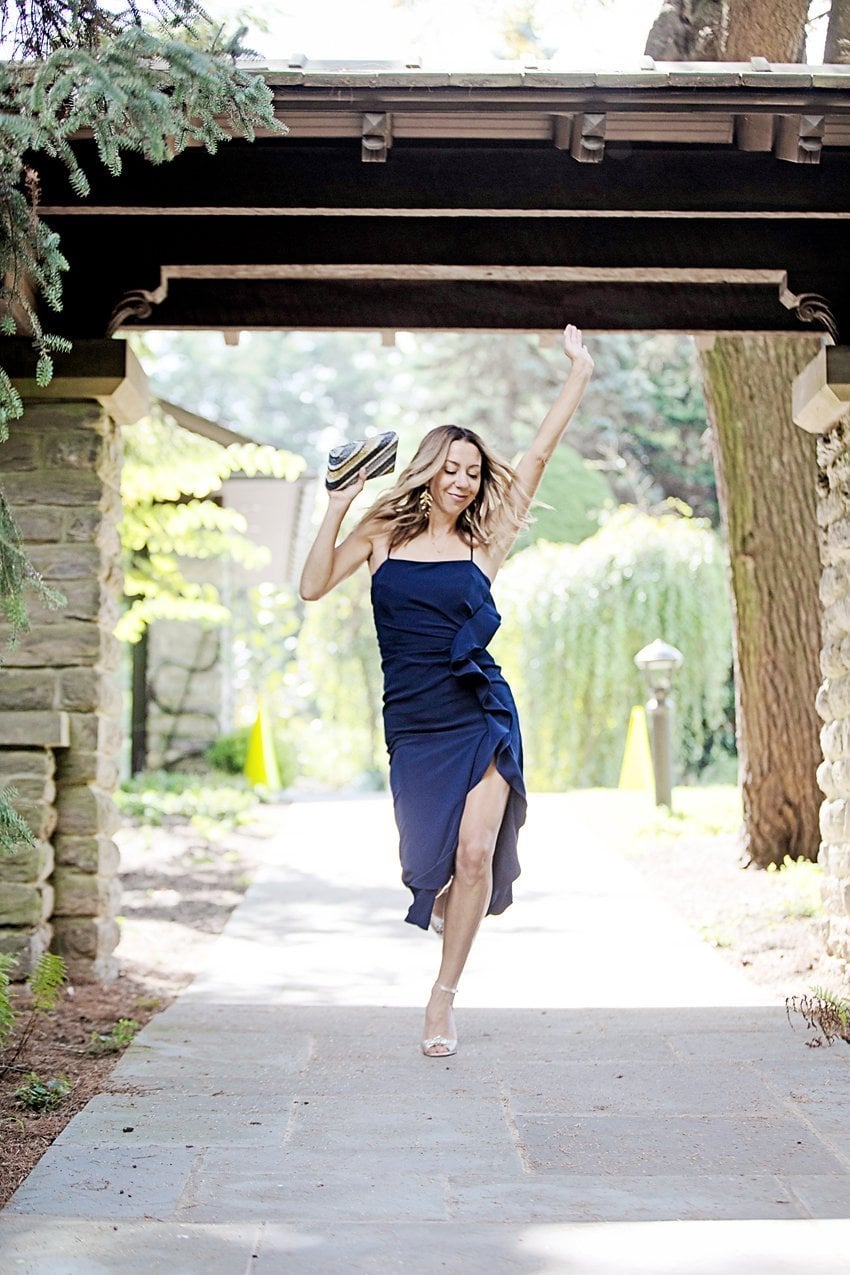 Shop the Post
More Fall Favorites from Lord + Taylor