Thank you to Under Armour and ShopStyle for sponsoring this post.
It's a wonderfully rare occasion when have an afternoon free of attending games. This season my boys are playing a mixture of soccer, baseball, and flag football and most weekends are packed with games. Don't even get me started on Friday night practices that don't end until…. wait for it… 8:45! When is a girl supposed to #netflixandchill? But I digress…..
Sometimes the stars align, and we are all home together. While letting them play video games for an afternoon of peace is tempting (and trust me, I let them), I also want to take advantage of this beautiful fall weather while it lasts. My husband is so good about getting them outside and having a catch, playing run the bases, or "hitting a bucket of ball". Often times I try to slink away and tidy up my disaster of a house while the boys play, but he doesn't always let me off the hook so easily. And he is right, even though I'm the only girl, doesn't mean I can't join in their play time despite the fact that my 6-year-old can throw a football further than I can. I will say, however, every time I play with them, I truly have fun and I think there is something to be said for letting your kids see your playful side. And for the record, eye/hand coordination thing isn't my jam, but I can still outrun all of them, so there's that.
As the weather starts to get colder, my boys will literally wear the outfits below every single day. Good thing they are minimalists when it comes to clothes – a trait they certainly didn't get from me. When they are suited up in Under Armour they are their most comfortable selves. These outfits will take them from school to practice to playing. We love their UA Fleece Collection (boys here, girls here) because the material is warm, yet breathable and super slim, so throwing, running…. wrestling, whatever… they have nothing holding them back.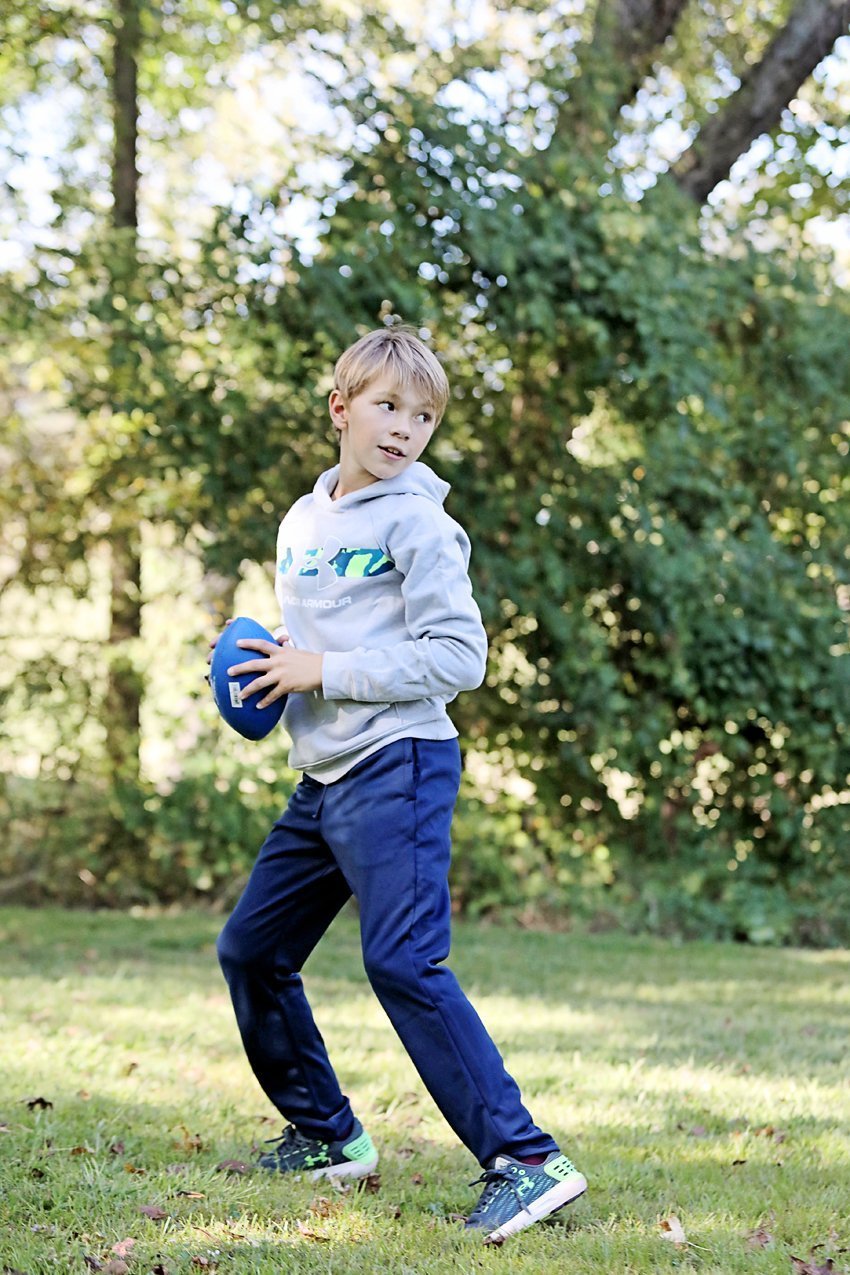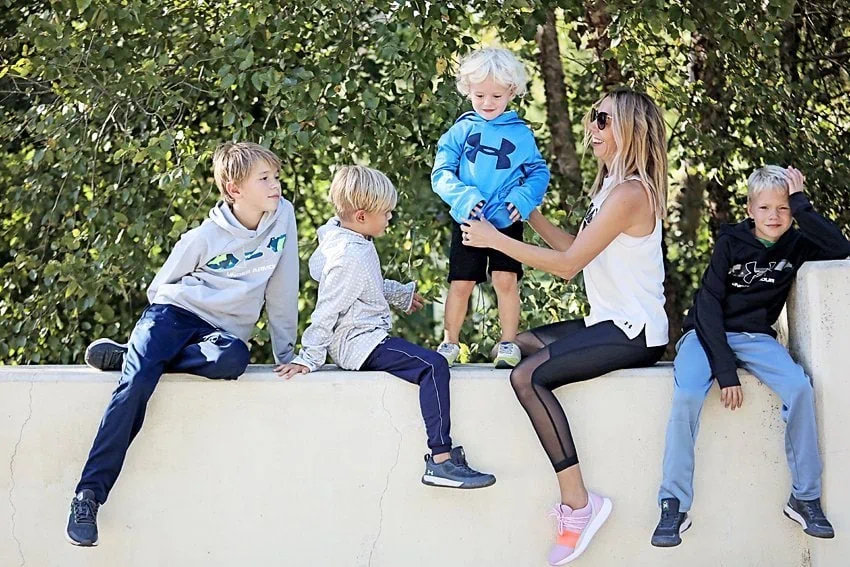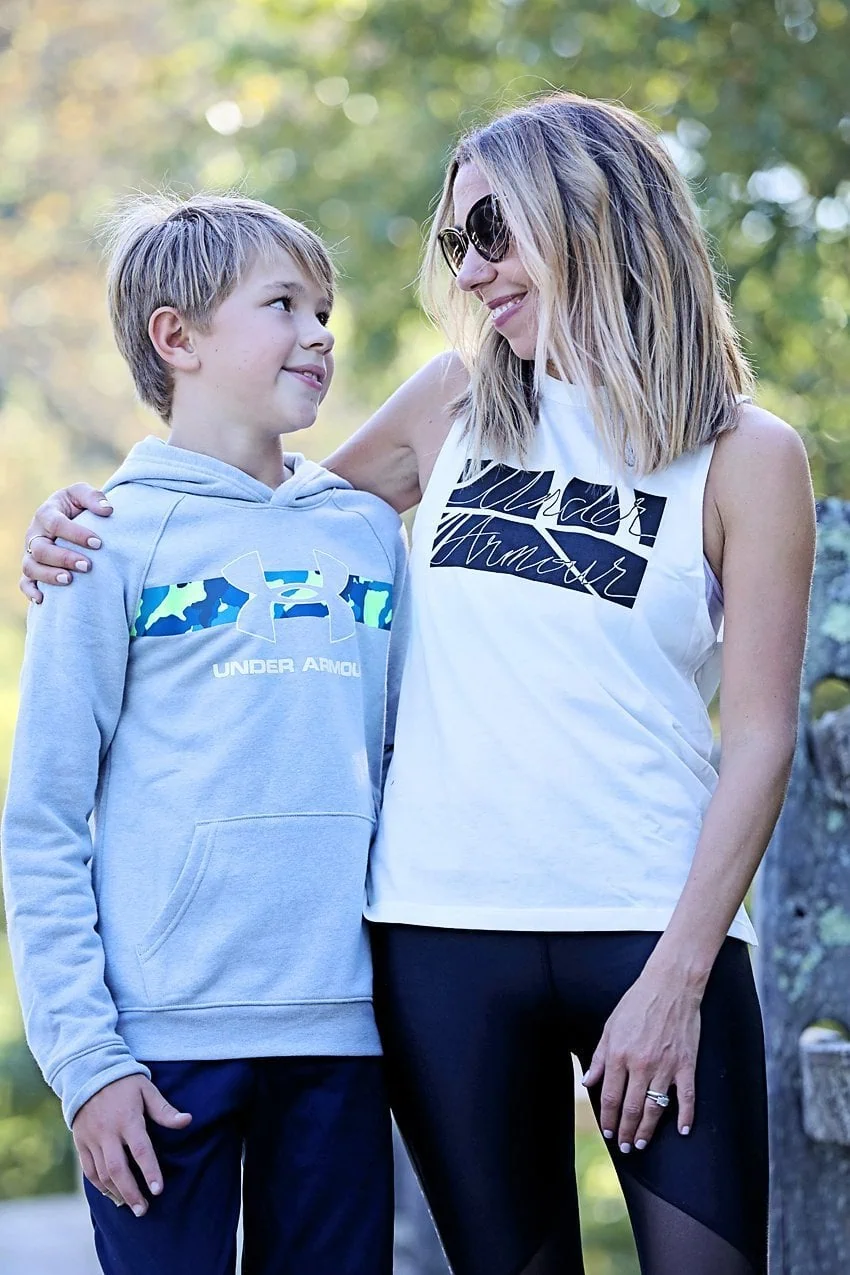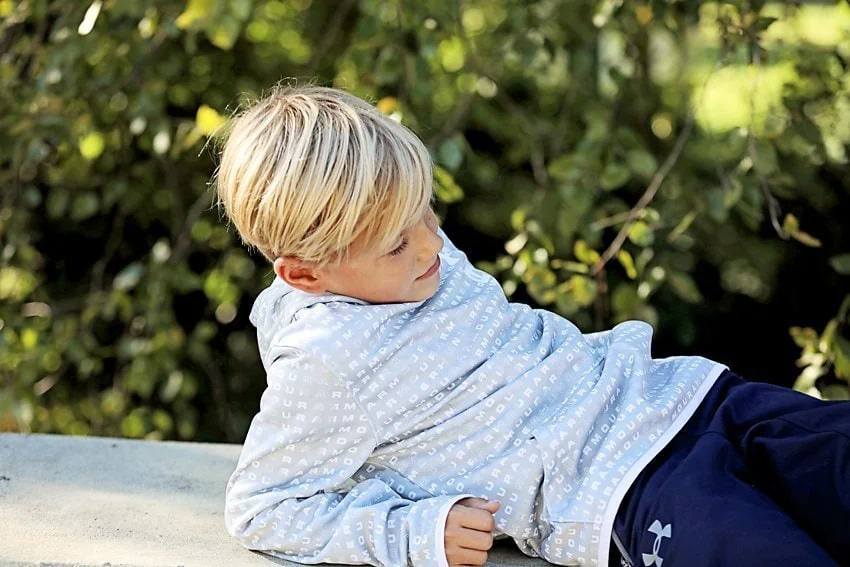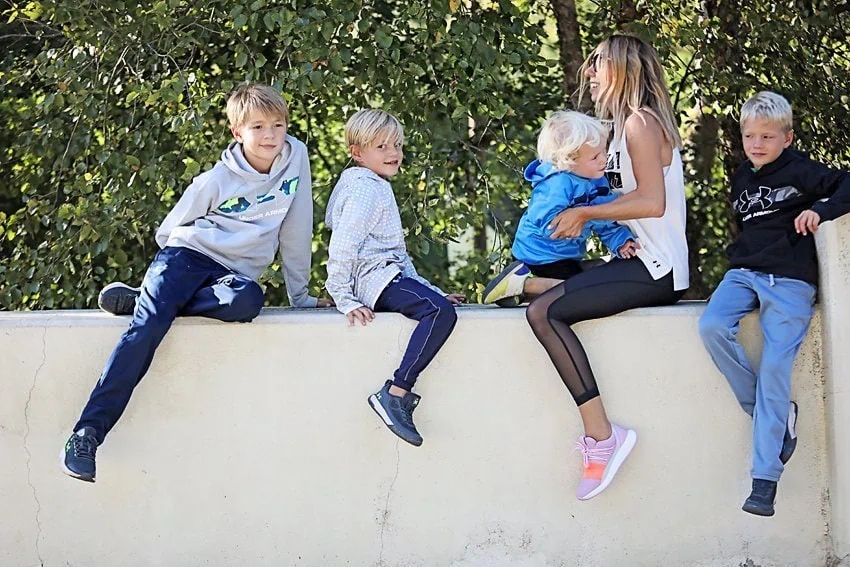 Shop all of our UA Looks Below:
More UA Favorites for Women:
More UA Favorites for Kids: