Every time I see a Gap commercial, you know the ones where everyone is dancing, clapping in unison, and wearing really cute jeans, makes me want to get up and dance. It's no secret that Gap makes really great jeans, but did you know that the first Gap store only sold denim and records?! My attempt to recreate an iconic Gap commercial didn't go exactly as planned because the only one into dancing was my three-year-old. I got that "you're embarrassing us, mom" look from the other three. Whatever, at least we nailed the really cute jeans part.
Tie-dye and jeans are the closest this #boymom is going to get to wearing semi-matching outfits. But I have a feeling these jeans are going to be on major replay this fall. There was something for each of my boys whether they wanted slim fit, joggers (with secret zip pockets), athletic or ones with monsters on the knees. And of course, the selection for women has so much variety. I had to choose my favorite "girlfriend" fit, which is a slightly slimmer fit than the average "boyfriend" fit. And let's just be honest the matching 50th Anniversary tie-dye tees were just the icing on the cake.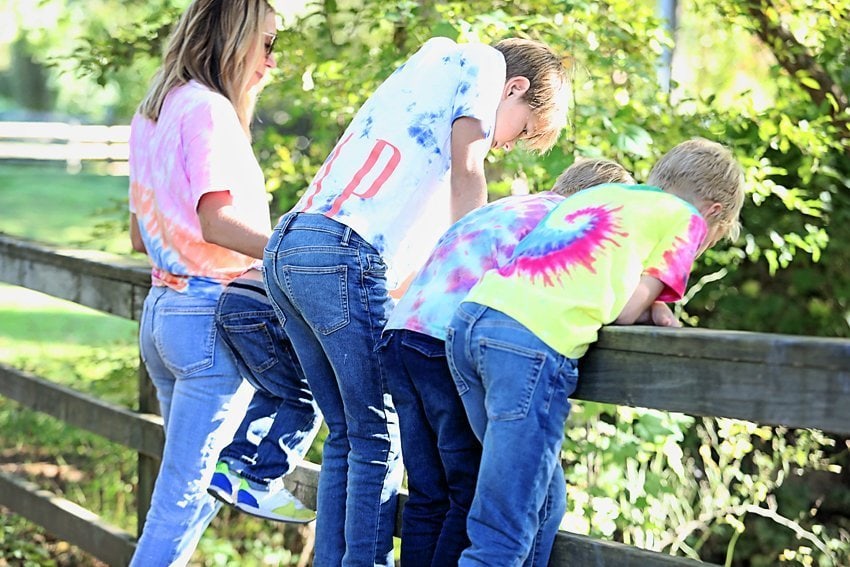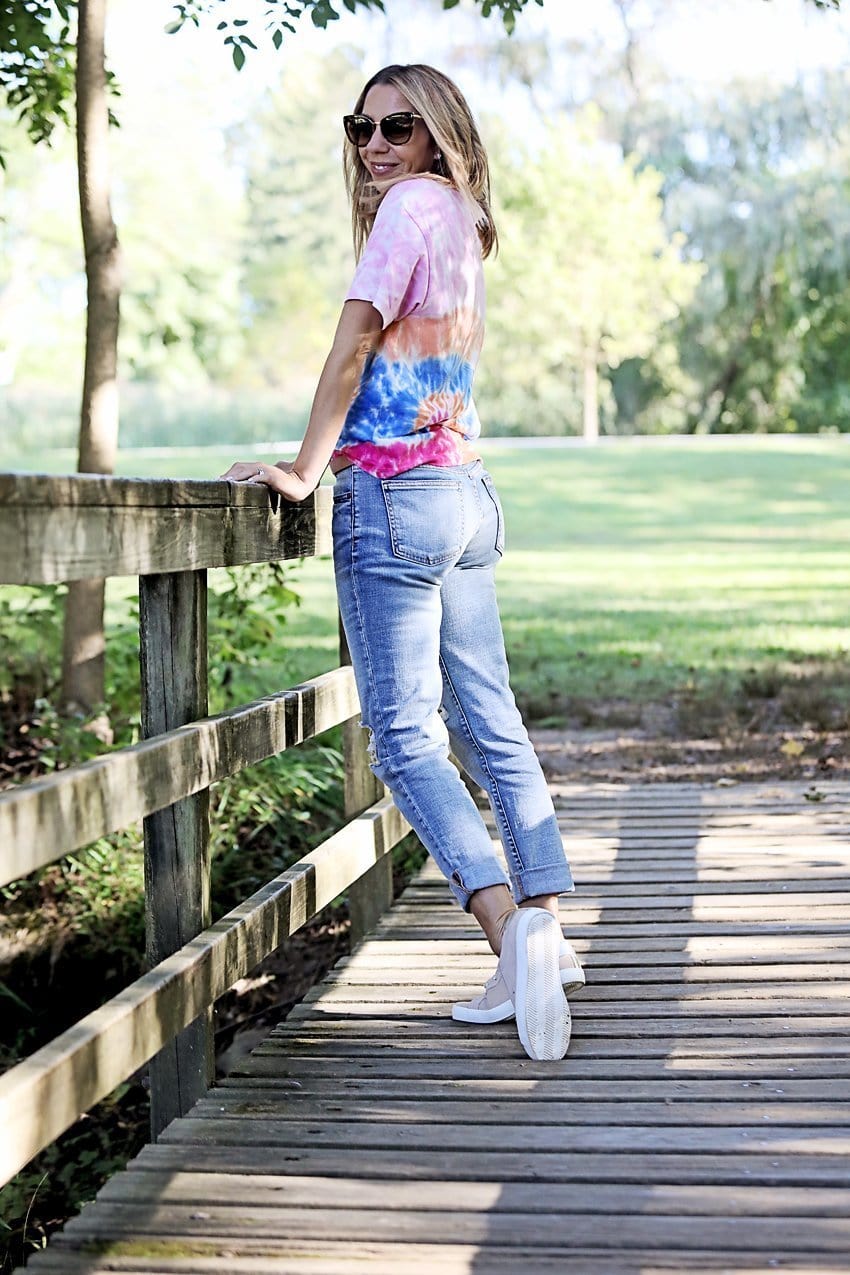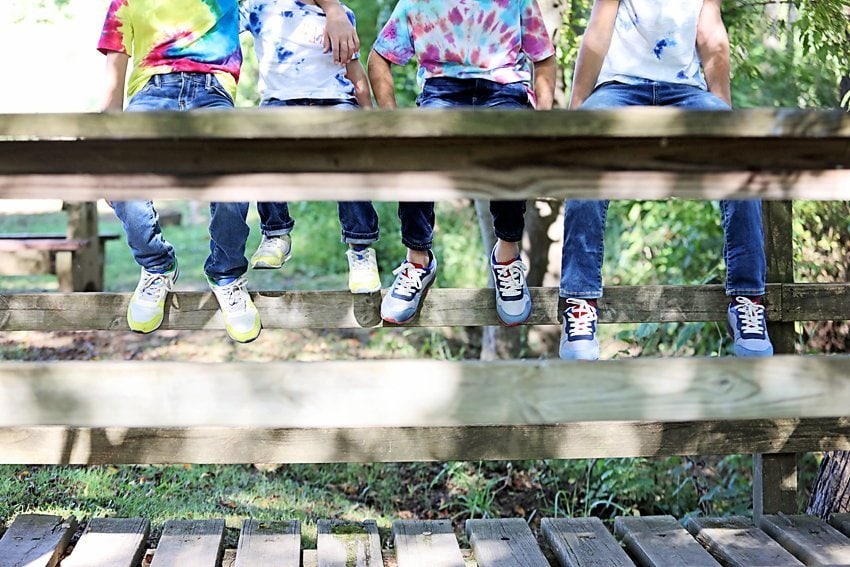 And before you go, can we talk about the cute selection of kicks for kids and adults. My kids were very into picking out which colors they liked best and I liked the throwback styling. I had to opt for the neutral sneaker with a flash of metallic.
Shop Gap Denim for the Entire Family Below