Wouldn't it be nice if someone always took out the trash without being reminded? Wouldn't it be nice if every time you opened the dishwasher it was empty? Wouldn't it be nice if wine had no calories? Would't it be nice if someone shopped for you? Good news, one of things things is REAL. Real as in, it CAN happen to you. Amazon just launched Personal Shopper by Prime Wardrobe and I am super excited to share this new service with all of you.
Here's how Personal Shopper by Prime Wardrobe works….
You fill out a style survey on your Amazon app, then Amazon stylists curate personalized pieces for you. Next you will get an email with these picks and will have the option to choose which pieces you want them to send. When they arrive in the mail, you have the chance to try them on and keep what you want and send back what you don't want. More details in the graphic below…….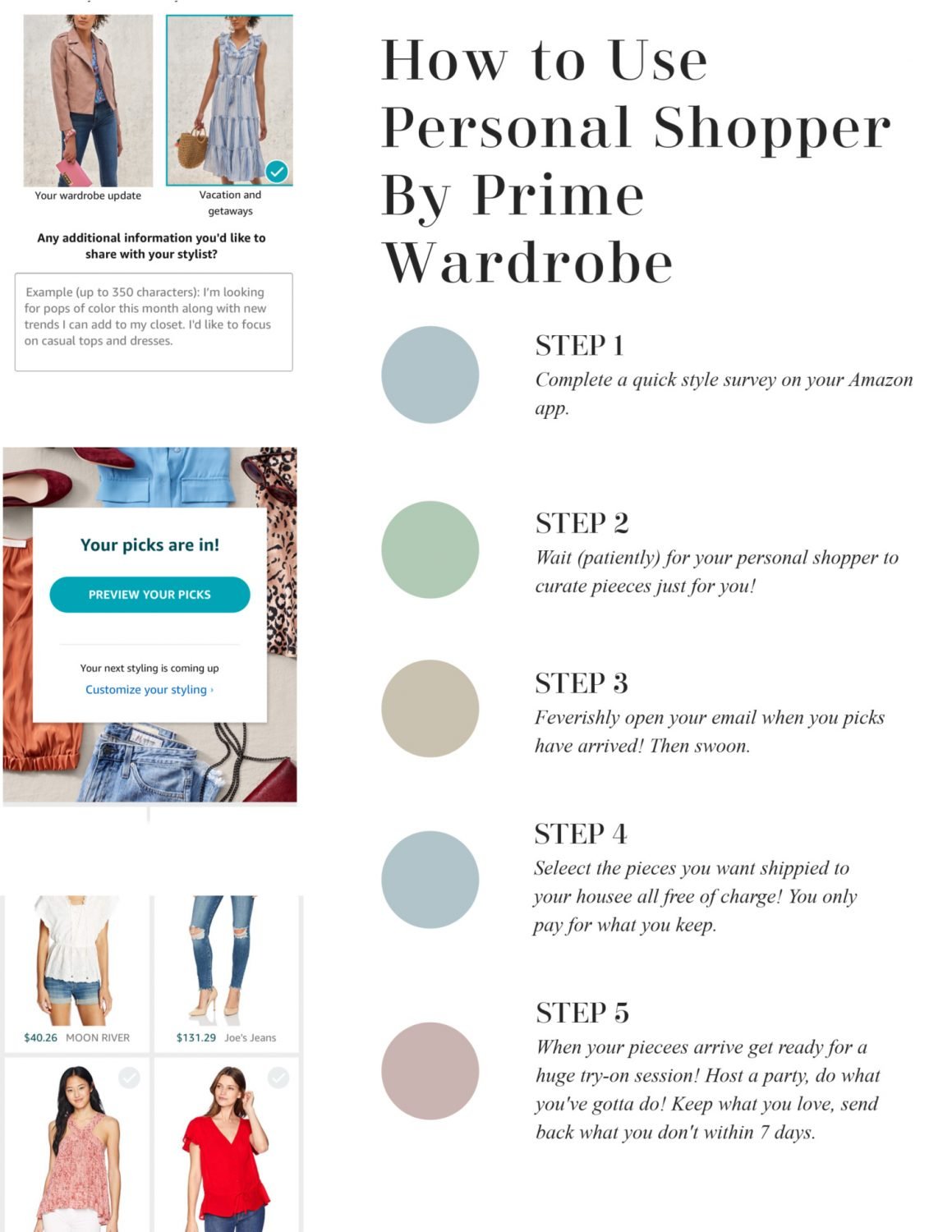 Of course I tried this service out before recommending to all of you. I must say, as someone who styles outfits all day, Amazon nailed my personal style. Here are a few of the pieces they sent and how I wore them below….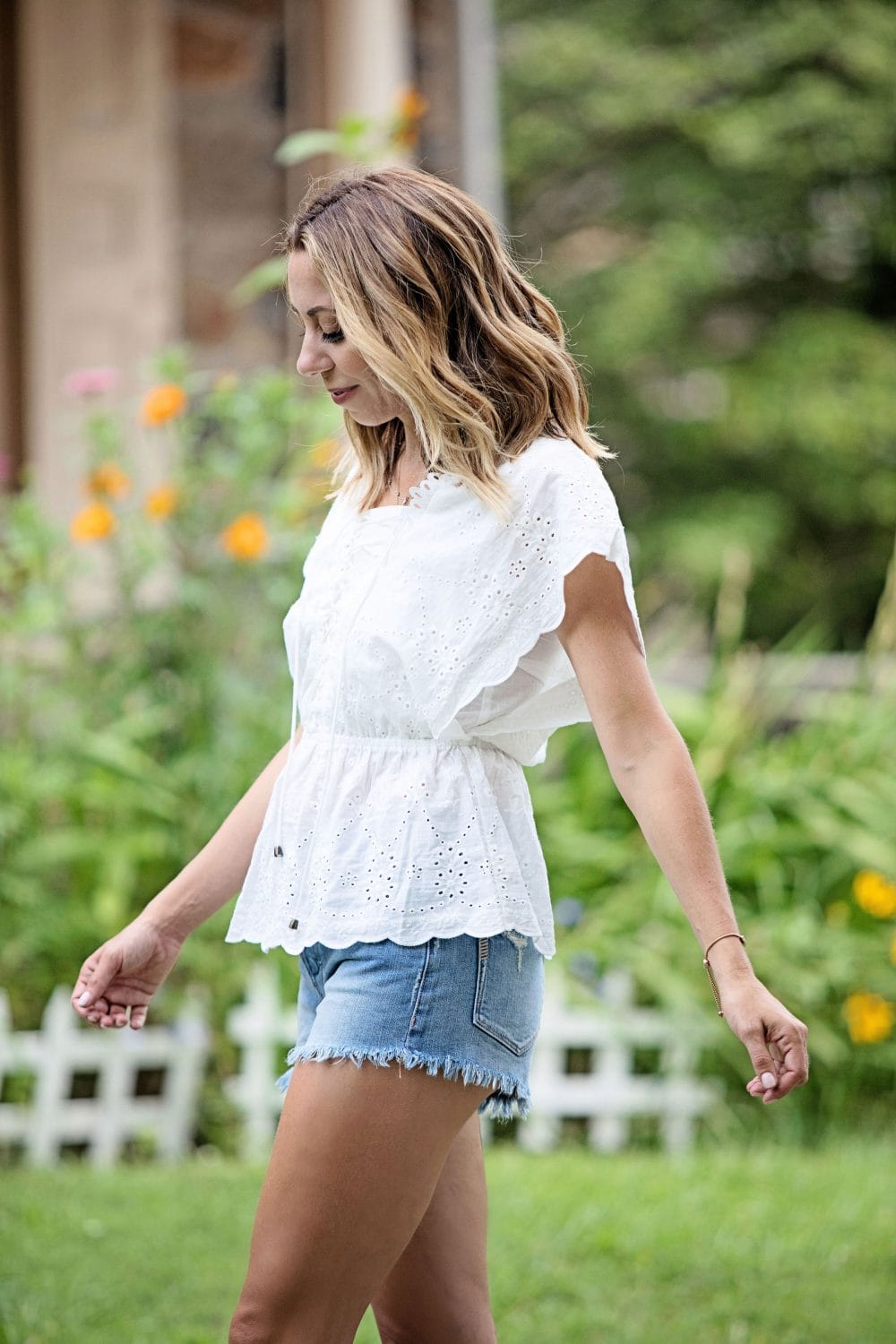 OK obviously the hard part is deciding what to keep. Sound off in the comments and let me know your favorite pieces!
Other FAQ's about Personal Shopper by Prime Wardobe
How do I access Personal Shopper? You need to do this via your Amazon App. You can also open your Amazon app and search "Personal Shopper"
How much does it cost? It's $4.99/month which gives you one styling service. As always, you can cancel at any time.
How long is the try-on period? The try-on period is 7 days, go to "Your Orders" and indicate what you are keeping and use the return label to send back the items you are not keeping.
What items are eligible for Personal Shopper? There are tons of brands available at all prices points. Your survey will help your shopper learn about brand preferences and budget. Currently this is only available for women, but men is coming soon!
More FAQ's answered here.
Try it out here and let me know what you guys think!
Thank you to Amazon for sponsoring this post.