I tried to do a segment called What I Actually Wore to show my the actual outfits I wear each day. It was going good for a day or two… until I realized that most times I come to work wearing yoga pant, er um… "athleisure" if we want to be fancy about it. The morning is when I get the chance to go for a run or squeeze in a quick yoga session. And since wearing yoga pants without having to ever step inside a yoga studio is completely, 100% acceptable these days, why change?! Yoga pants are actually the easy part – find a pair that isn't see-through and buy them in every color. But now that the seasons are changing it's the top half that needs some updating. I've rounded up four of my favorite top layers to have you looking chic from the bus stop and beyond
Layer it on with a super fun metallic vest. Coming from someone who is always cold, this puffy vest adds the perfect amount of extra warmth and style.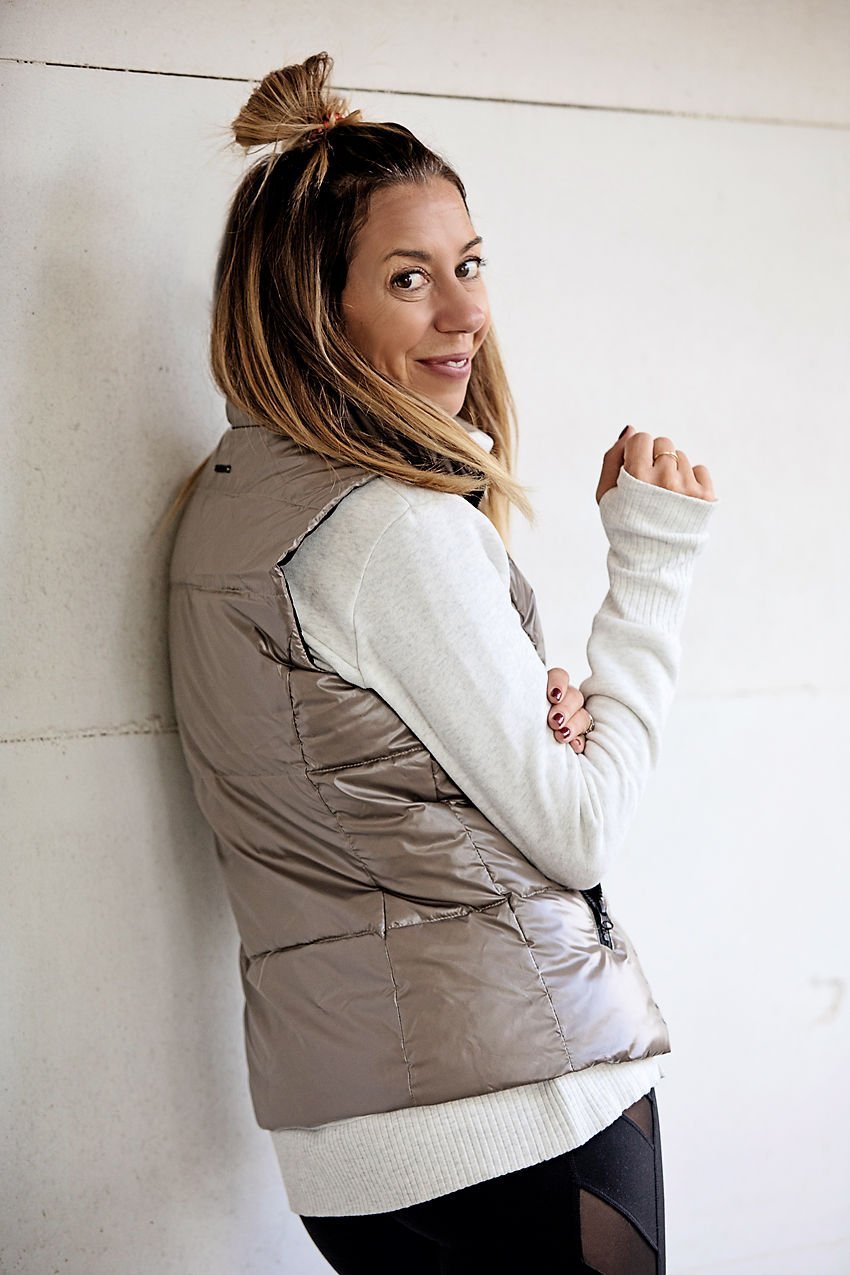 Metallic Vest | Turtleneck Pullover | Leggings (similar linked) | Sneakers
Throwing it back to 90s when we use to say "the bomb dot com", which is the perfect way to describe this bomber jacket. Effortless cool and pairs best with camo.
Bomber Jacket | Camo Leggings (wearing grey camo)| Sneakers
This fan favorite pullover was updated this year with side zips! I recommend folding over the turtleneck because it can be a little overwhelming. This top is the warmest of them all and comes in so many fun colors.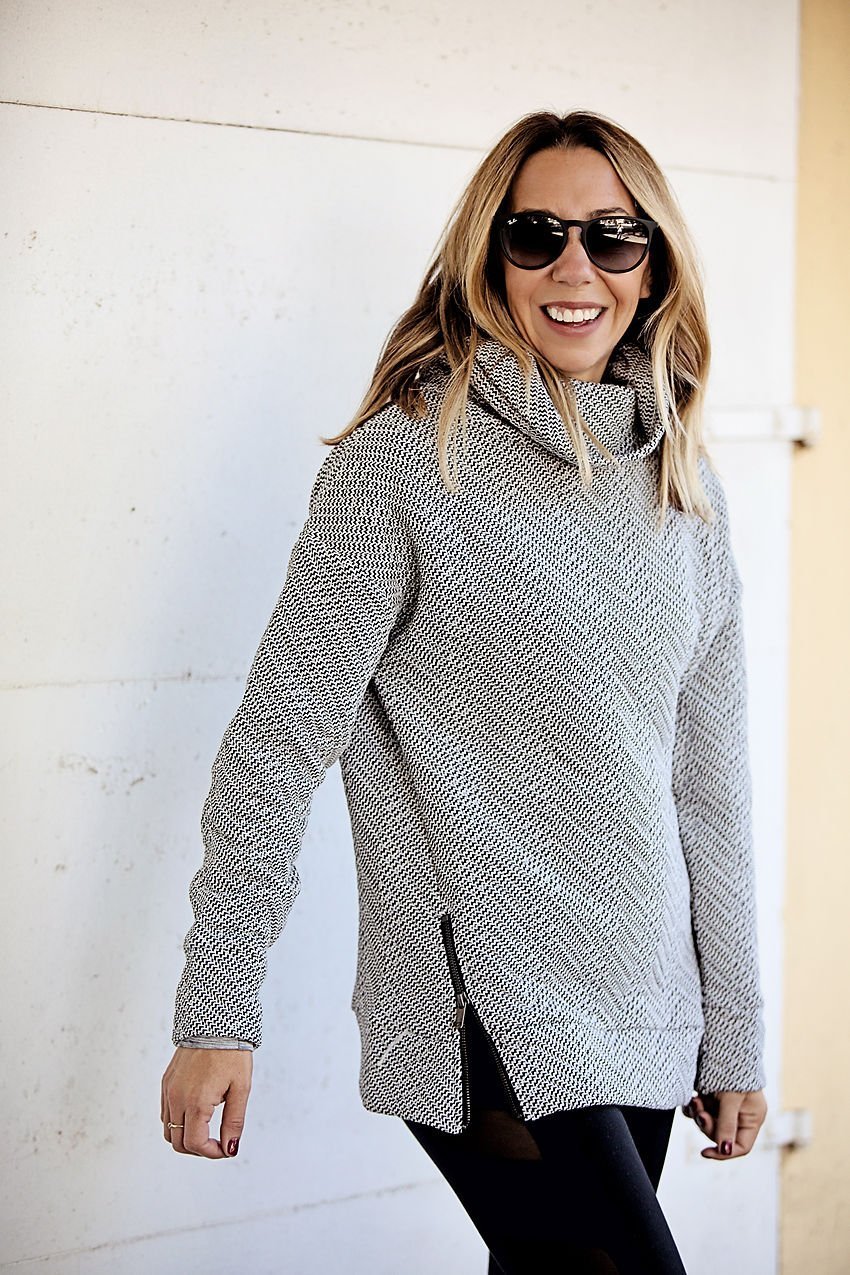 Oversized Turtleneck Pullover | Leggings (similar linked) | Sneakers
I think I've told my team at least 10 times that I am obsessed with this top. It is so soft, has thumbholes and a hood and is prime eligible. What more could a girl want?
Slim Pullover | Leggings | Sneakers
More of our Favorite Jackets, Vests and Pullovers…
Leggings to Love…