It's one thing to get yourself together when the temps drop (I would stay in a cozy blanket all day if I could, to be honest), but a cute, matching jacket to go with it?! Ok deep breaths with me now, ladies. Think of your jacket as an "outside outfit" — you still want it to be cute but also functional. Trust me, all of us here at TMCHQ get it so we rounded up our favorite jackets going into fall in 3 different silhouettes — cropped, short, and mid-length.
The Cropped/Bomber Jacket
The cropped jacket goes into the bomber/moto jacket category. This silhouette is best pair with high/higher-waisted bottoms (jeans/skirts/pants), or for a fun night out on the town with a dress.
Shop more cropped jackets…
The Short Jacket
"Short" may be a bit of a misleading description, as these jackets usually hit around the hip or just below the hip. This length of jacket typically works for most bottoms lengths, so if you can only choose one jacket this fall this would be the one!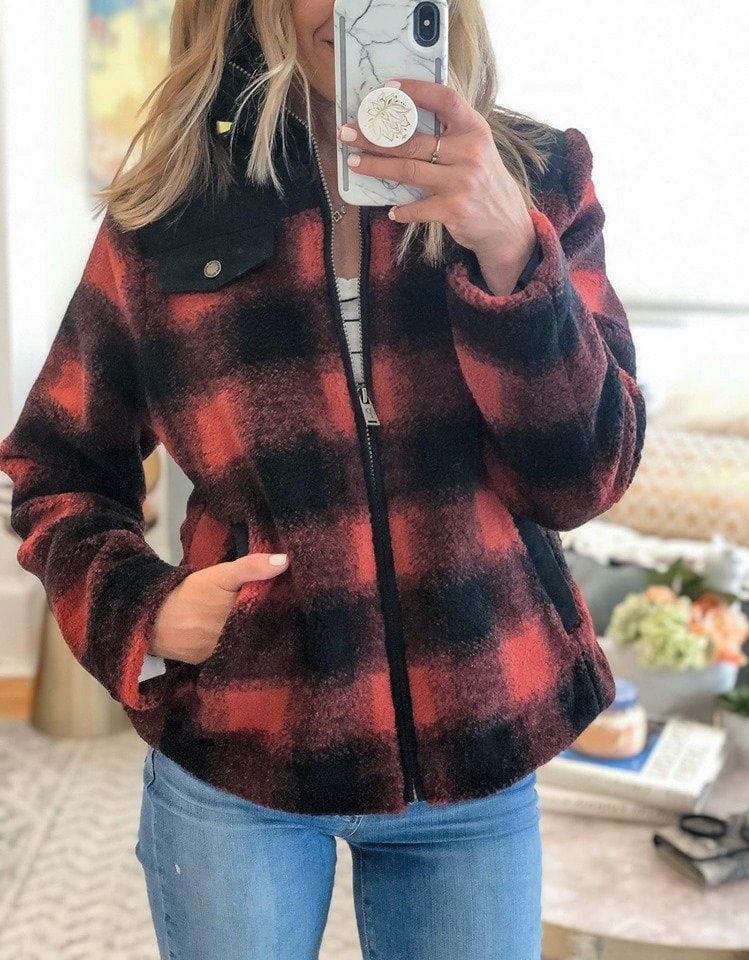 Shop more short jackets…
The Mid-Length Jacket
I call this the princess jacket. I mean, have you ever seen Kate Middleton or Meghan Markle NOT wear some sort of beautiful, classy mid-length jacket?! Maybe I just tell myself that so I can pretend I'm a princess every time I throw one on. This silhouette usually hits between mid-tight and right above the knee.