I know bloggers say, "I've gotten a lot of requests for…" a lot. But I REALLY REALLY did get a TON of requests for what to wear to wine country. I don't have the perfect packing techniques or a foolproof way to wear and re-wear different items for one trip, but I can show you what I actually packed.
For some background info my sisters (yes all 4 of them) and my parents went on a once in a lifetime trip to wine country (a.k.a. Napa/Sonoma). My littlest sister booked all the accommodations including places to eat for every meal. We ended our trip in Laguna Beach for a yoga retreat for the perfect combination of fun and wellness. More on what we ate and where we drank at the bottom of the post. Because let's get right to the important stuff… here is what I wore to wine country.
Airport Style
Coming and going was all about comfort and leopard. A trendy sweatshirt or tee can make your airport style pop.
Sweatshirt (sold out, similar linked here) | Leggings | Sneakers | Bag
Pullover Sweater | Tee | Jeans | Sneakers | Bag
Wine Tasting
A breezy dress + booties + hat = the perfect wine tasting outfit.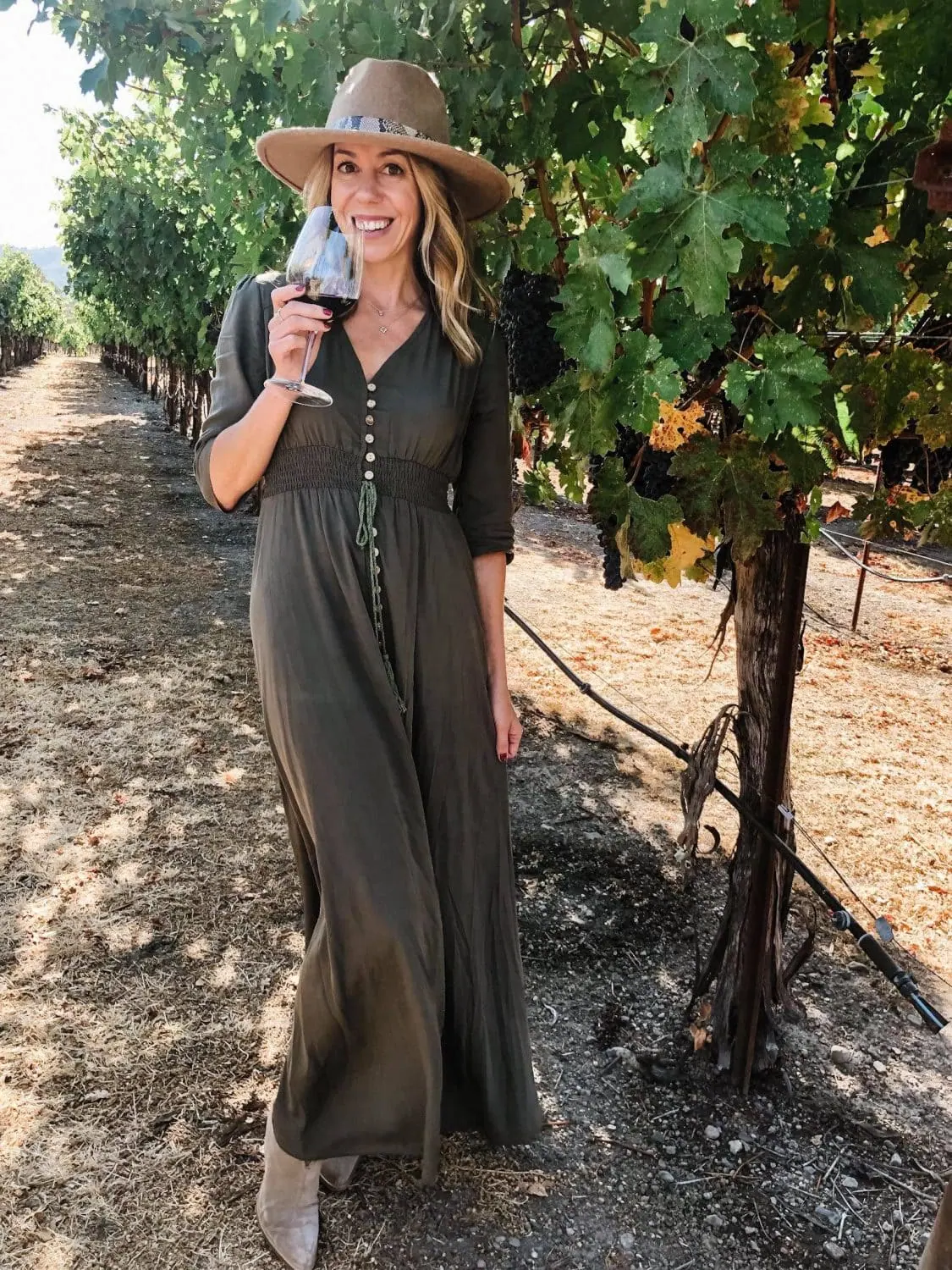 Dresses from left to right
Green Floral | Olive Maxi | Pink Floral | Black Mini | Red Floral
Dinner Looks
Daytime Casual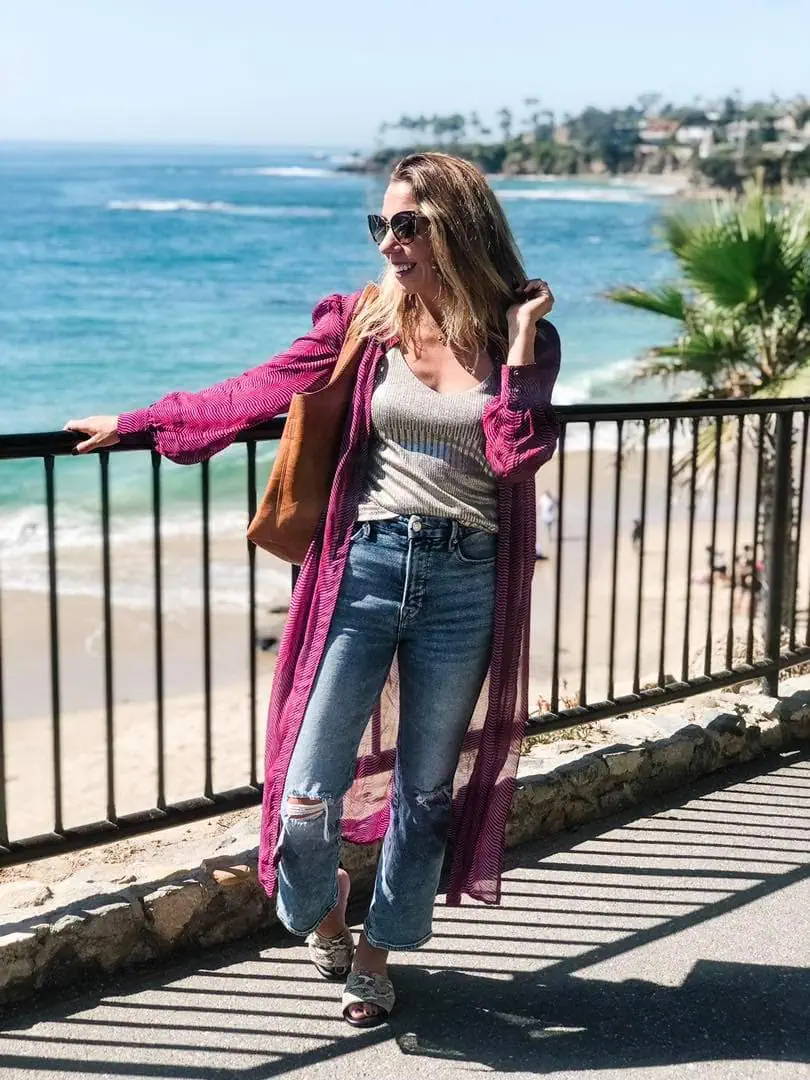 Tunic | Tank | Jeans | Sandals
Sweatshirt | Joggers | Sneakers
Shop everything I packed here:
Wine Country Itinerary
To eat…
Della Fattoria in Petaluma // Highly recommend the Tuna Melt and getting some biscotti to go!
Perch + Plow in Santa Rosa // Perfect for sharing and fun cocktails
Barndiva in Healdsburg // Wow, just wow. Bonus points for anyone getting married here.
Glen Ellen Star in Glen Ellen // This wood oven dining experience has the best roasted vegetables, pizza, and wine, obviously.
Long Meadow Ranch in Napa // This may have been my favorite meal… and also the setting is beautiful.
Bird + the Bottle in Santa Rosa// Suggest to get lots of shared plates, but save room for dessert!
To drink…
MaCrostie // Pinot and Chardonnay a plenty! Get ready for one of the best views at this stunning tasting room.
Charter Oak // Family owned and operated vineyard that does EVERYTHING by hand! Don't forget to take a gander at Layla's incredible artwork.
Burgess Cellars // The one request of my parents to go to Burgess… the wine was unreal.
Tom Scott Vineyard // We had one of the most incredible experiences being invited into the owner's home for this tasting. If you are looking for an extra special gift look no further than Tom Scott wine.