Thank you to Nordstrom and ShopStyle for sponsoring this post.
Remember that time in high school when you accidentally tucked your skirt into your underwear? Well, last week I accidentally left my bra for this post hanging on the footbed of my car. Speaking of high school, it is officially high school reunion season. This year marks my 20th year high school reunion… which makes me ___ years old. Leaving the mental math up to you. While you are pondering that, I've rounded up some of the easiest high school reunion outfit ideas featuring some of the latest trends from Nordstrom…..and hopefully no wardrobe malfunctions.
When it comes to high school reunion outfit ideas, it would be easy to throw on a pair of jeans and a "going out" type blouse. If you want to punch up my look. Heck, it's my 20th reunion I might as well go all out. Let me introduce you to these amazing high waist, wide leg black pants. The perfect balance of comfort and style. I've seen so many new pant silhouettes this season that I had to give these a try. They pair easily with a pretty camisole or bodysuit if you dare! To keep things seasonally festive, I went with plaid block heel pumps. These are uber comfy and walkable. Yes, I have them in 4 colors.
High School Reunion Outfit Idea #1 //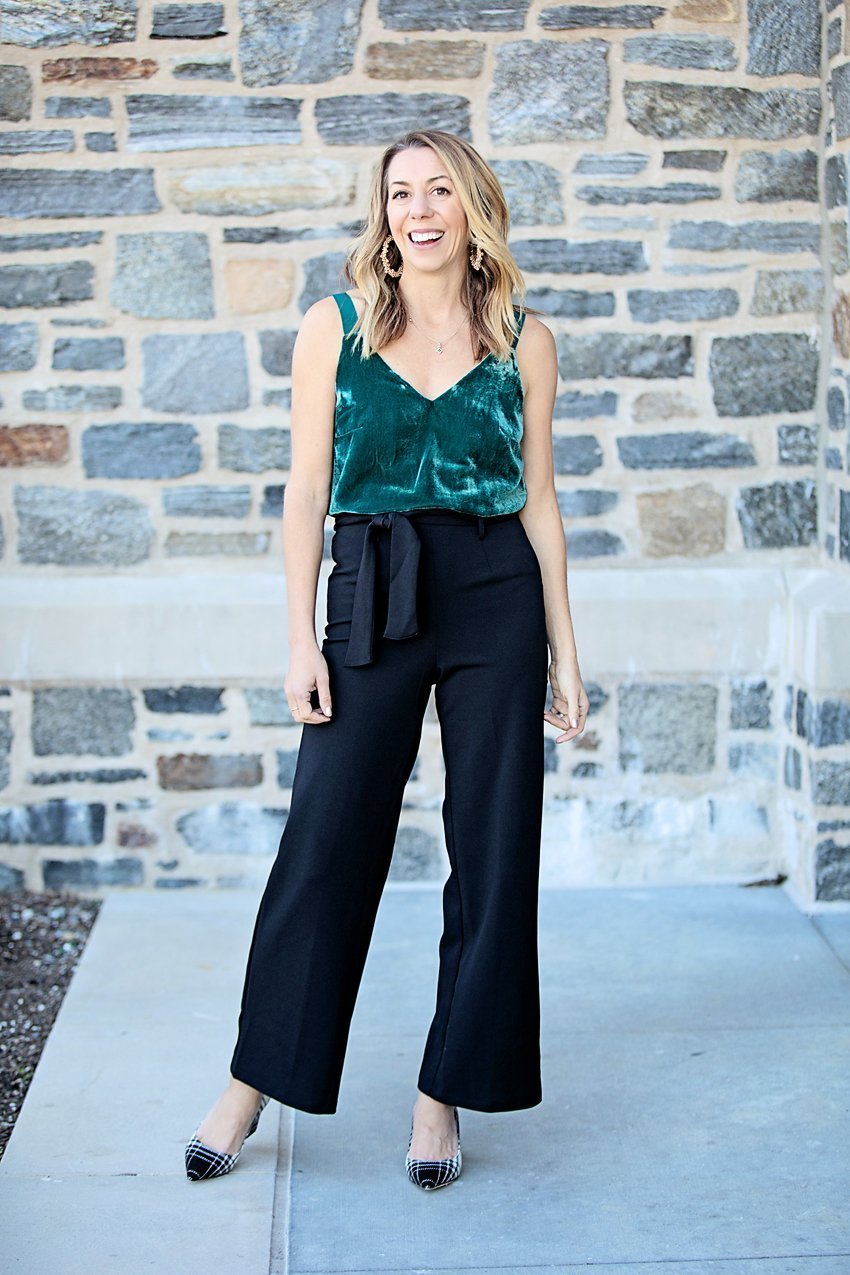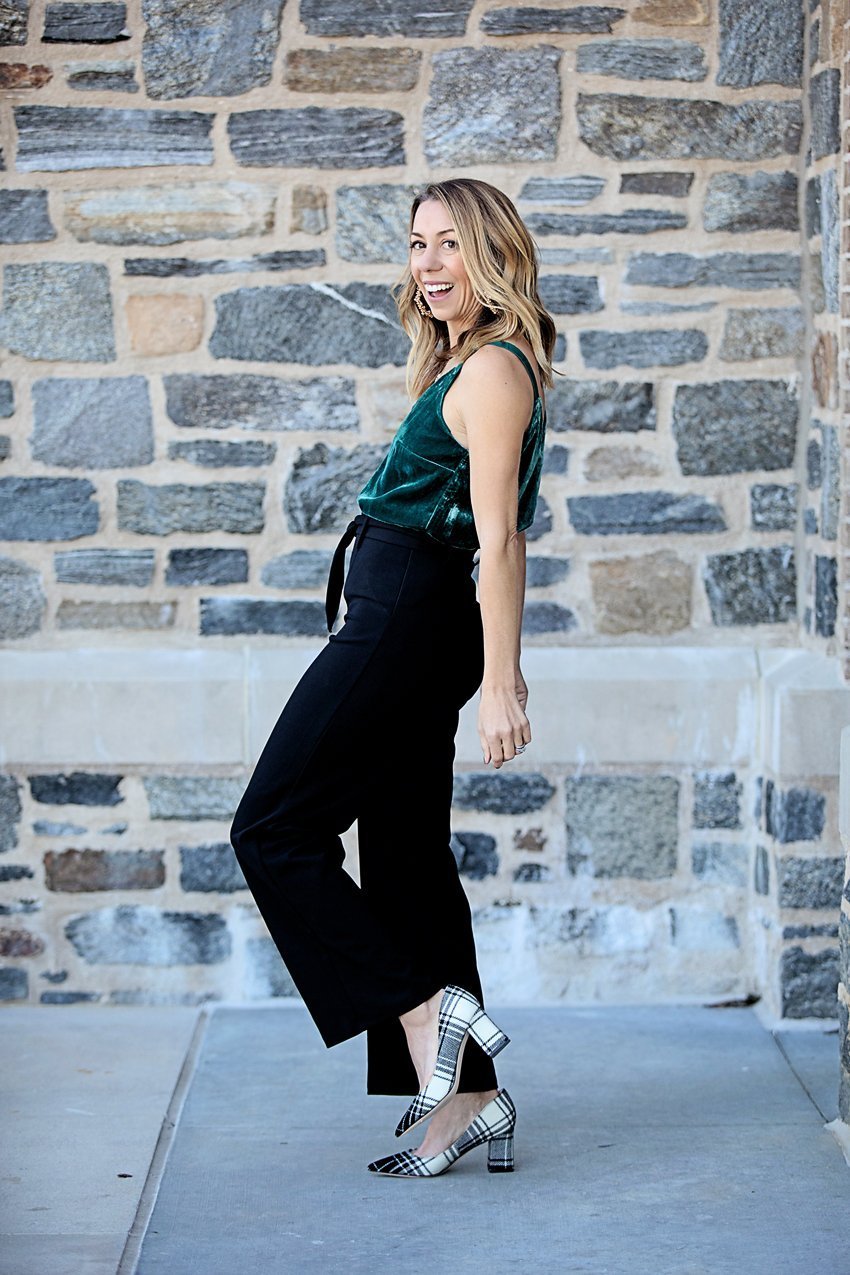 Tank | Pants | Heels | Earrings
High School Reunion Outfit Idea #2 //
For those who really want to make a statement here are two words for you. Sequin. Bodysuit. Not sure when I became such a lover of bodysuits, but they are so easy to pair with my favorite high waisted denim. I popped up on this black blazer and who could resist the sparkliest pair of heels e.v.e.r.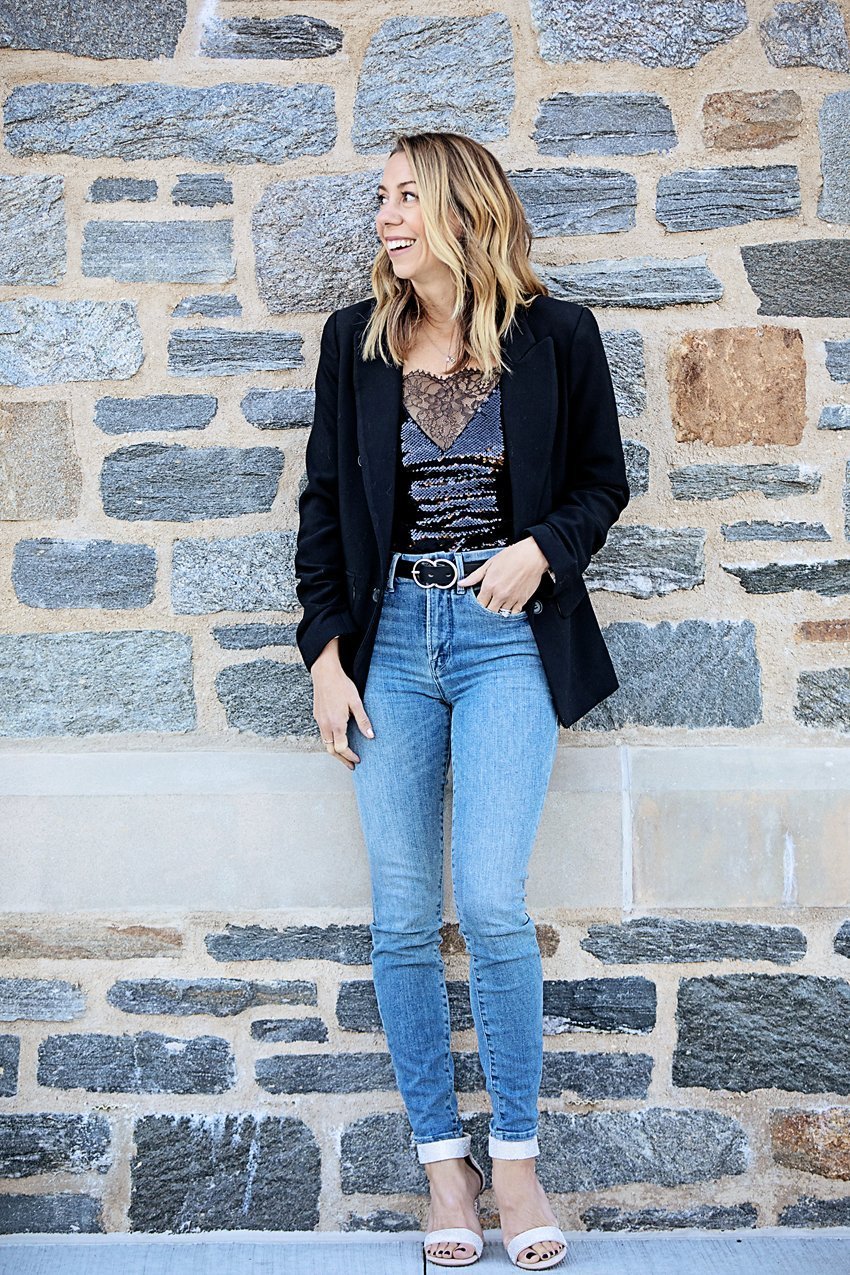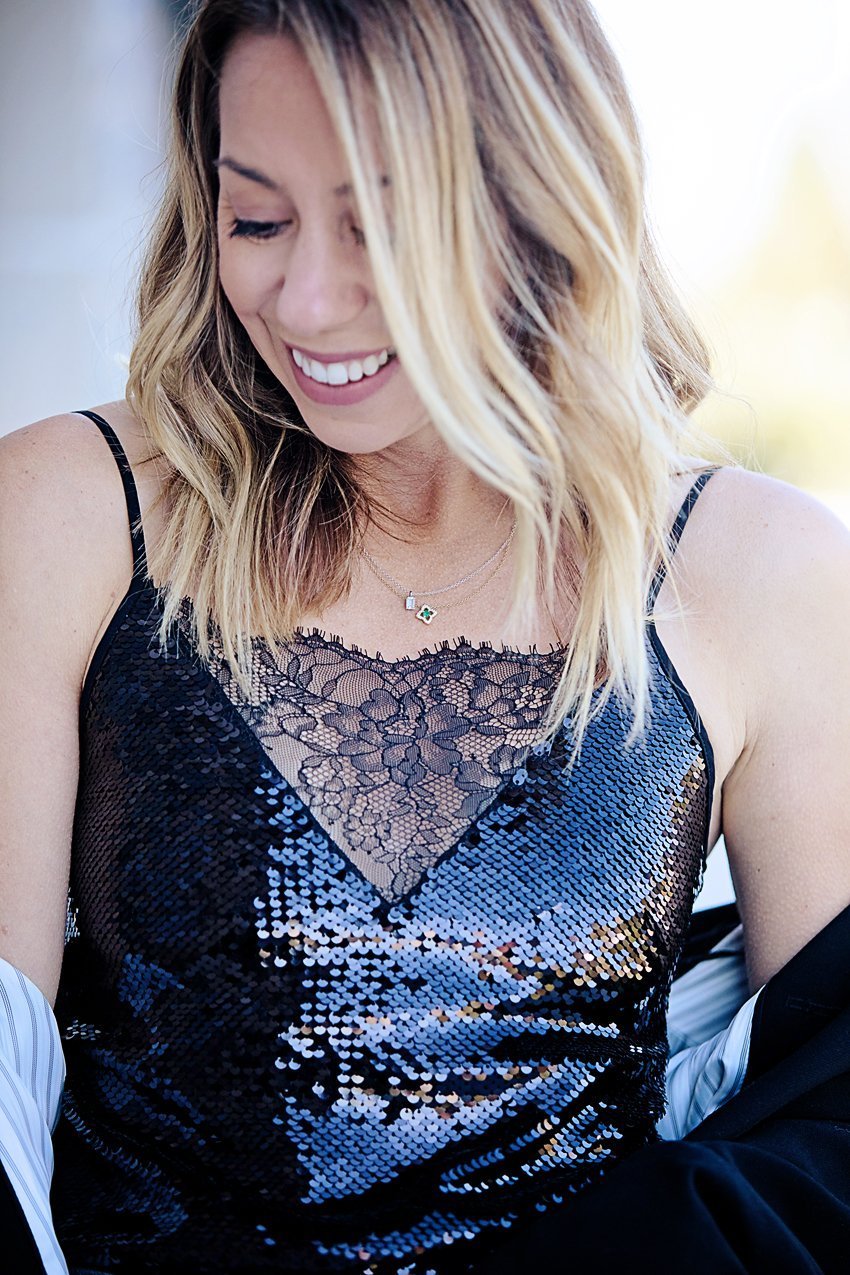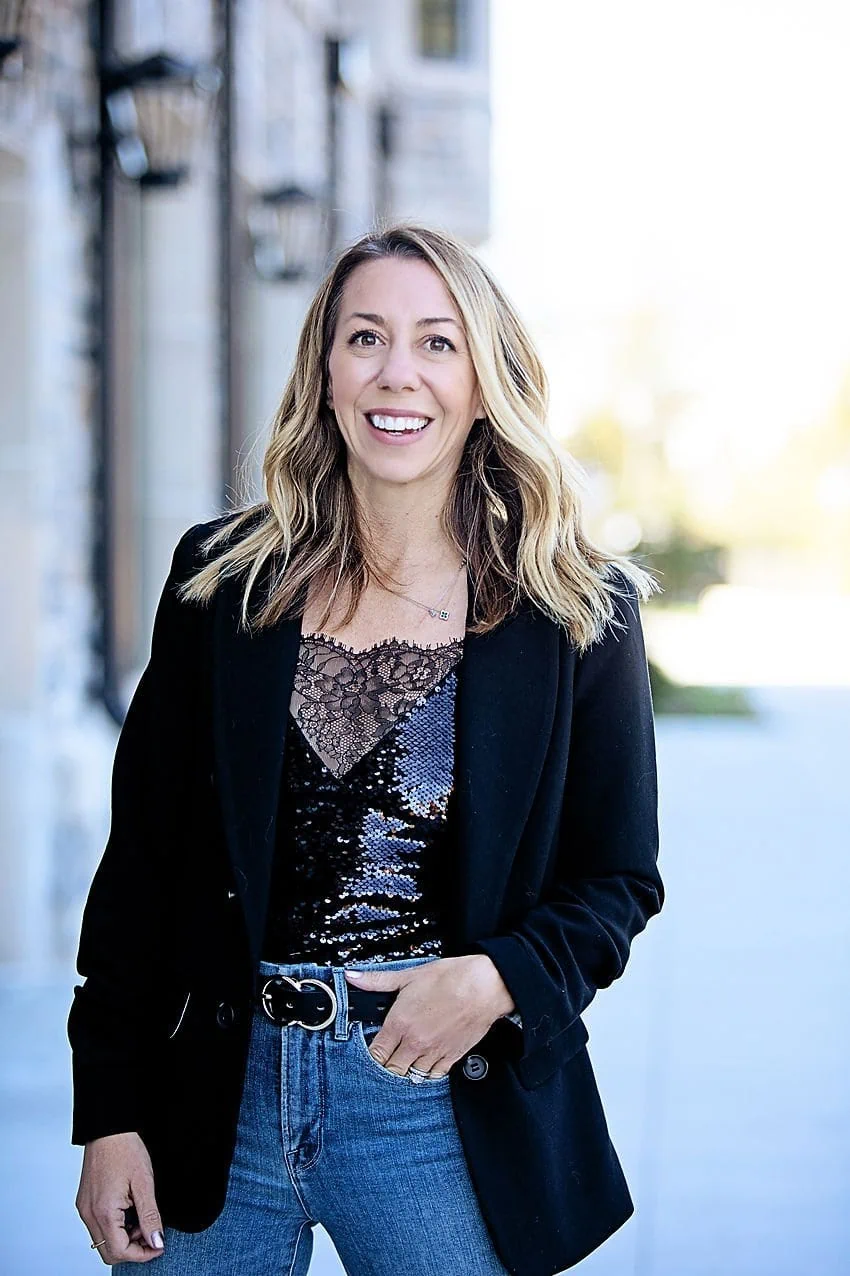 Bodysuit (less expensive option here)| Blazer | Jeans | Heels
We've rounded up some more options for this easy outfitting equation below.
Blazers
Tops and Bodysuits
Pants
Heels