Thank you to Nordstrom & ShopStyle for sponsoring this post.
Truth. I am not the best hostess. Mostly because I don't "love" to cook. I am happy to order a pre-made cheese plate and catered dinner. Isn't the point of the season to be with loved ones instead of sweating about burning the turkey? If there is one thing I can tell you about being a hostess… it's not what to make, it is what to wear! Whether you are hosting or happily checking the YES to a holiday RSVP, this post is all about holiday entertaining outfit ideas.
Nordstrom's holiday dressing page has always the first place I look when searching for seasonally appropriate outfit ideas. But you guys, it gets better. Nordstrom recently launched a LOOKS page where you can find head-to-toe outfits styled for every occasion. And in super exciting news, Nordstrom asked me to create my own looks! You can find all "Motherchic" curated looks here. I will continuously update this page so be sure to check back!
If you need more holiday entertaining outfit ideas, I styled one of my favorite pieces to wear during the season below. Enter the jumpsuit. They are the perfect fix for cold legs, bending over to pick up children, DANCING, and looking chic while doing it. Also, most of them feel like you are wearing pajamas, so there's that.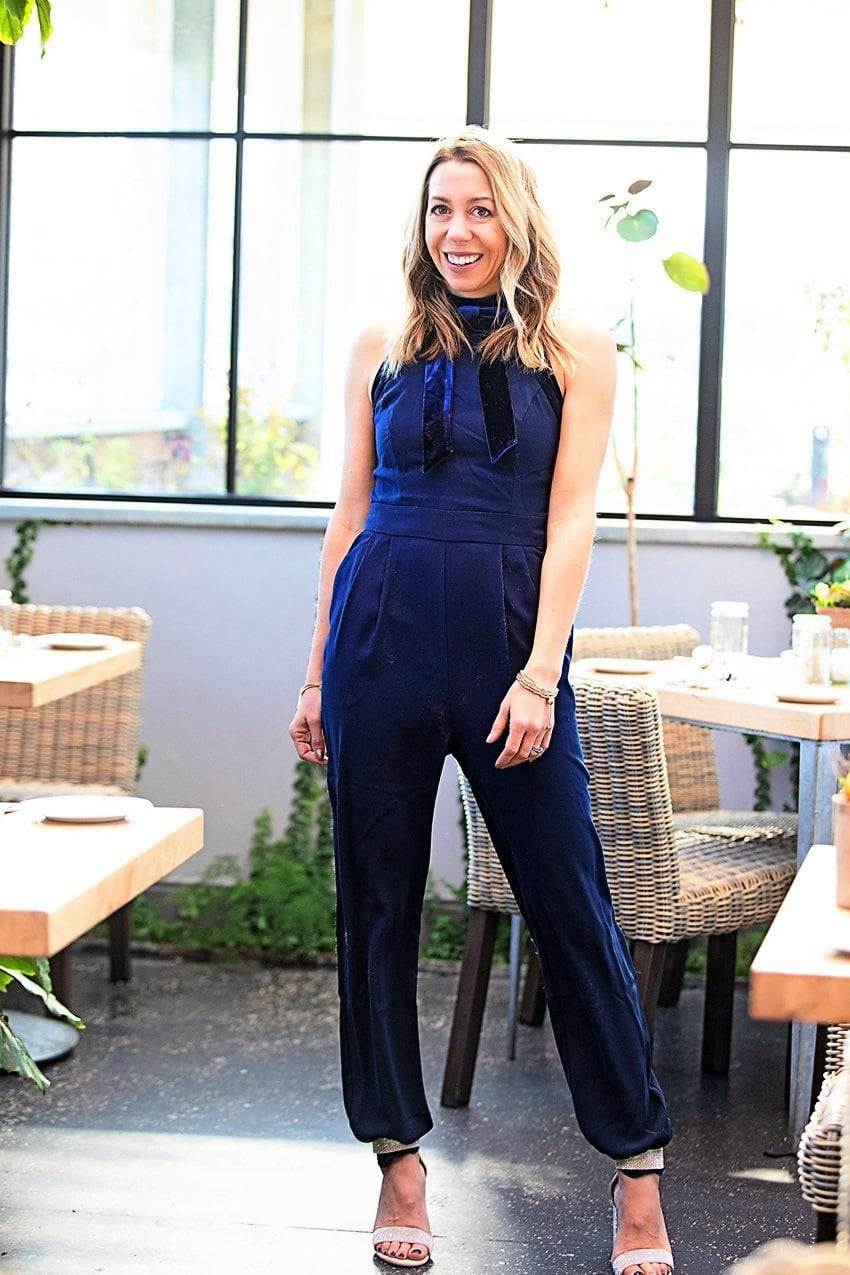 Style Tip // I tucked my pant hem into my heel strap for a different look. No, this is not a joke, lots of high fashion editorials are styling pants this way and I TOTALLY get that it's not for everyone, but a fun trend to try.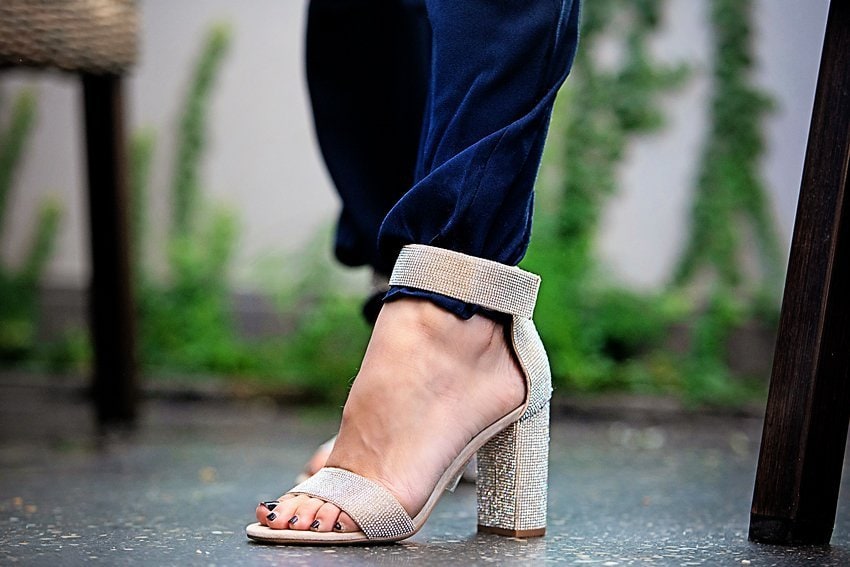 And don't forget the coat. Going to and from the party in style is equally as important. Two reasons I love the coat below for parties… one, it is super warm and two, in a sea of blue and black coats piled up on the guest room bedroom, this one will never get lost in the mix!
Shop the Post
Shop More Holiday Entertaining Looks