I'm not sure what it is, but every Thanksgiving us gals seem to gravitate towards sweater dresses. Maybe it's the feeling of equal parts dressed up and cozy. Maybe it's the fact we can eat all the turkey and stuffing without worry. Or perhaps we know it's the fashion calm before the sequins-and-velvet storm that holiday parties bring and we're soaking in the last holiday gathering is pure comfort. Call me biased, but as a creature of comfort I most definitely side with my last theory. Have you ever tried to chase 4 kids around in a sequin jumpsuit and heels after eating sweet potato casserole? I rest my case.
Thanksgiving is meant to be a warm, feel-good holiday surrounded by your loved ones…not fussing with an outfit or wanting to take your shoes off everywhere you go. Although I have been known to do both (I've learned over the years). Take it from me: Go for the comfortable sweater dress.
My favorite thing about sweater dresses is how versatile they are. They are truly a day-to-night fall wardrobe staple. Wear it during the day with a pair of fun sneakers or flat booties, then change it up with a bold pair of boots or heels for a night out. Easy as pumpkin pie, am I right?
Style Tip// Opt for walkable, block heel boots (or booties!) for comfort. Layer a long, pendant necklace under turtleneck sweater dresses to keep it in place and (literally) out of your hair.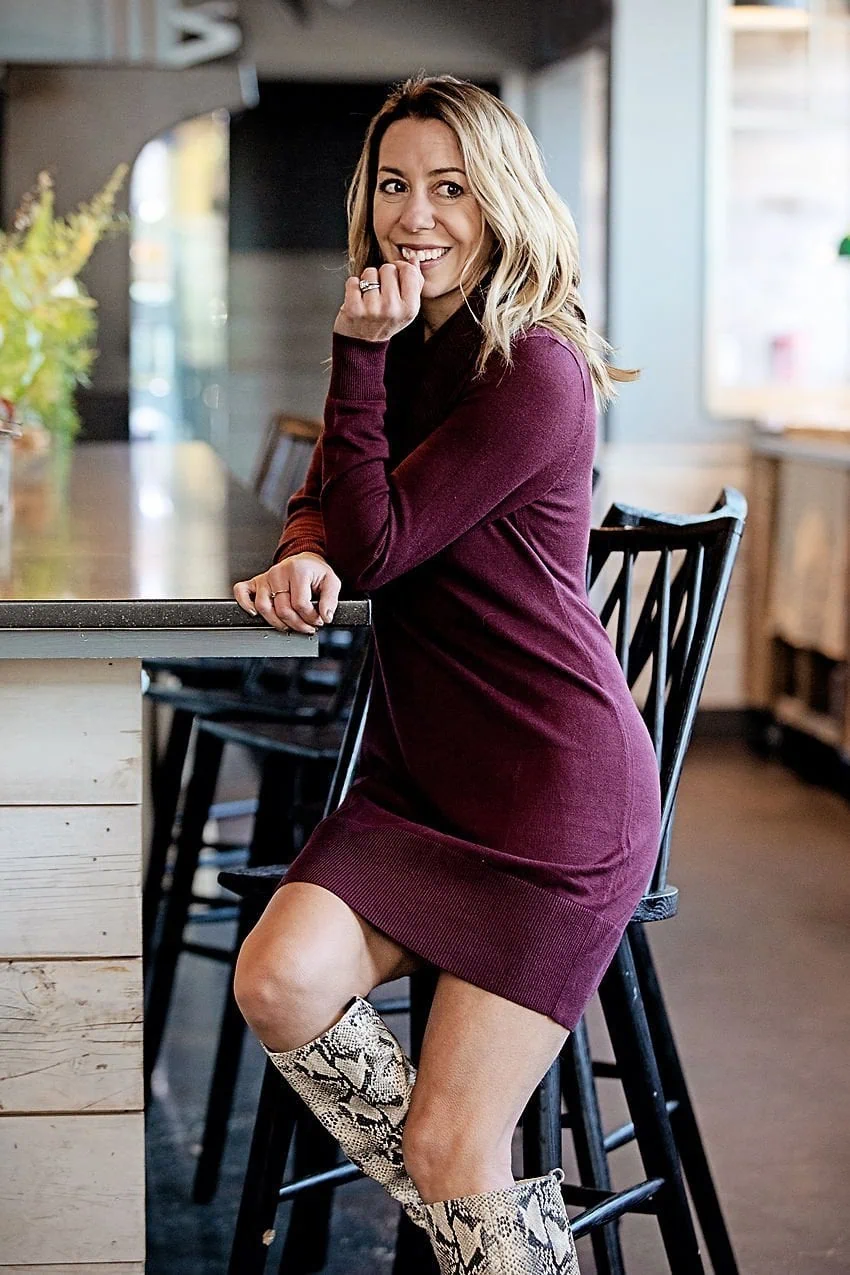 Sweater Dress (so many more options here) | Necklace | Boots
Need some more sweater dresses in your life? Check out this Mother Minute over here.
Shop more sweater dresses for Thanksgiving below…