I've got to give it to my husband – always ahead of the technology curve. He has been shopping on eBay for years, and to be honest, I never really understood how it worked. And as much as I don't like to give my husband credit for finding really cool things, over the years, I kept hearing people talk about the amazing things they find on eBay (and yes, some of these things are brand new!).
Whether you are fashion obsessed and shopping for designer pieces for less (hello Golden Goose and Gucci) or are looking for more traditional holiday gifts (jewelry, clothing, tech-y things, video games, appliances… there is a whole new side of eBay you may have never known about until now.
Here are my Top 10 Gifts from eBay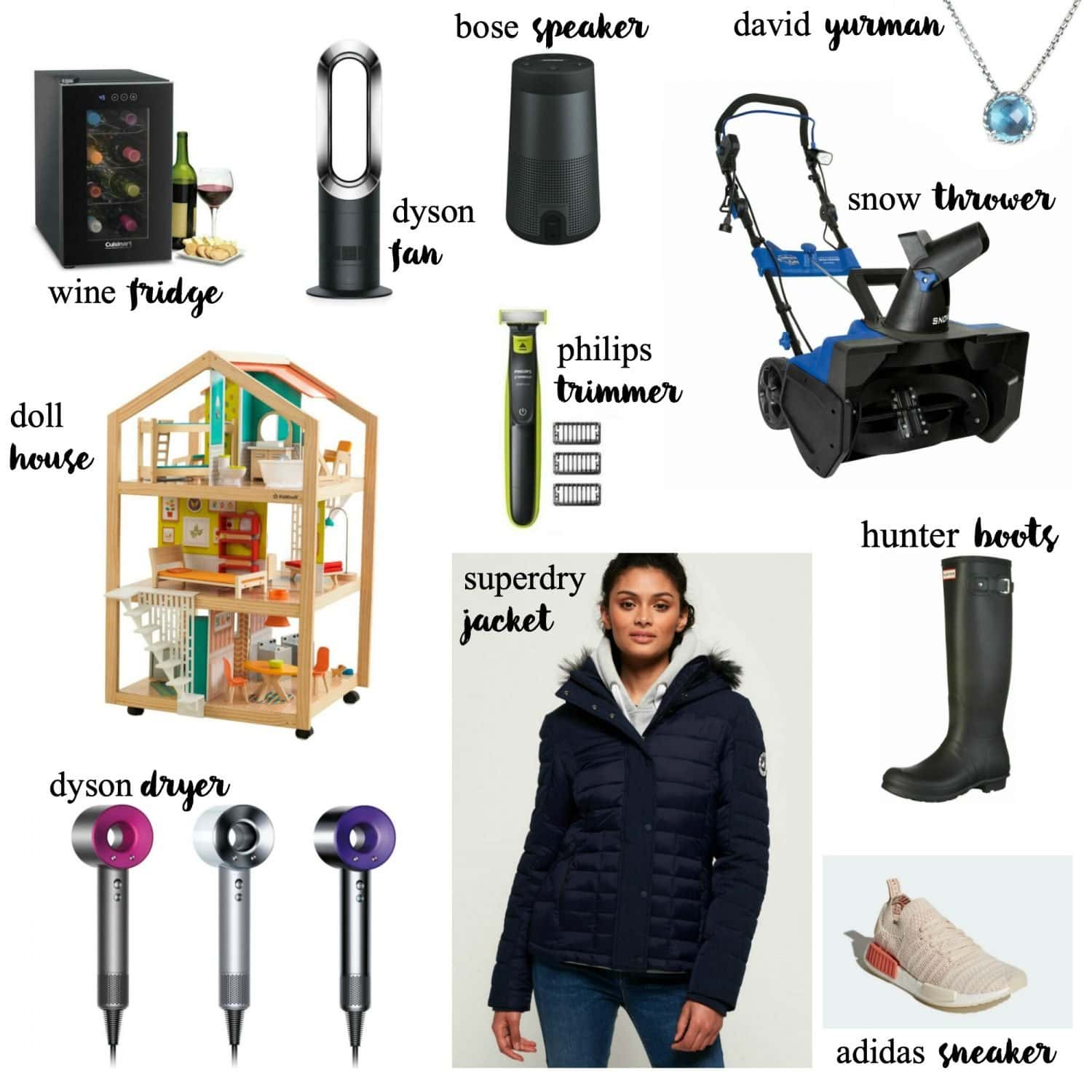 Adidas Sneakers | Hunter Boots | Dyson Hair Dryer (extra 20% off with code: JOYINDYSON – scroll down after clicking through to shop) | David Yurman Necklace |Superdry Coat | Electric Trimmer | Bose Speaker | Snow Thrower | Wine Fridge | Dyson Hot/Cool Fan | Dollhouse
And because I don't like to recommend anything to all of you without trying it out myself first, I have been lusting over the Dyson Hairdryer for years, but didn't want to pay full price. I scored a refurbished one on eBay recently, and it's as good as new. And, my friends, totally worth the investment! It's super powerful and lightweight – I would say my hair drying time is cut down by at least 5 minutes! Use code JOYINDYSON to save an extra 25% on all Dyson products (no minimum purchase, maximum discount is $100 – starts December 5th!).
It comes with magnetic attachments and has multiple settings for heat and power. It is so powerful I do have to be careful about where I am pointing it when I turn it on. Yes, one time, it did blow all of the jewelry off the dish next to my sink 😂.
I'd love to hear some of your favorite purchases from eBay! Let me know in the comments!