Thank you to Dyson and ShopStyle for sponsoring this post.
OK make that 38 years….my birthday is in t-minus 18 days and just about 2 weeks ago I got my first ever Dyson Vacuum – the Dyson V11 Torque Drive to be exact. And did I mention that I live with quite possibly 5 of the messiest boys on the planet? Sometimes I look around at the disaster of my house and think to myself, "Where was I when they did this?!" They are sneaky like that and I'm quite confident I am raising four tornados.
Yesterday I spent a good 45 minutes vacuuming every nook and cranny of my house…. and enjoyed it way too much. Who am I? Who even says that? Using a Dyson is sort of like power-washing – you get that instant gratification of watching the mess disappear. My kids and I all were totally grossed out when we looked at everything the vacuum sucked up (gotta love a clear chamber), but then were immediately relieved knowing our house was THAT much cleaner. Well, I thought that – we all know they could care less.
So here's a few things you need to know about the Dyson Vacuum….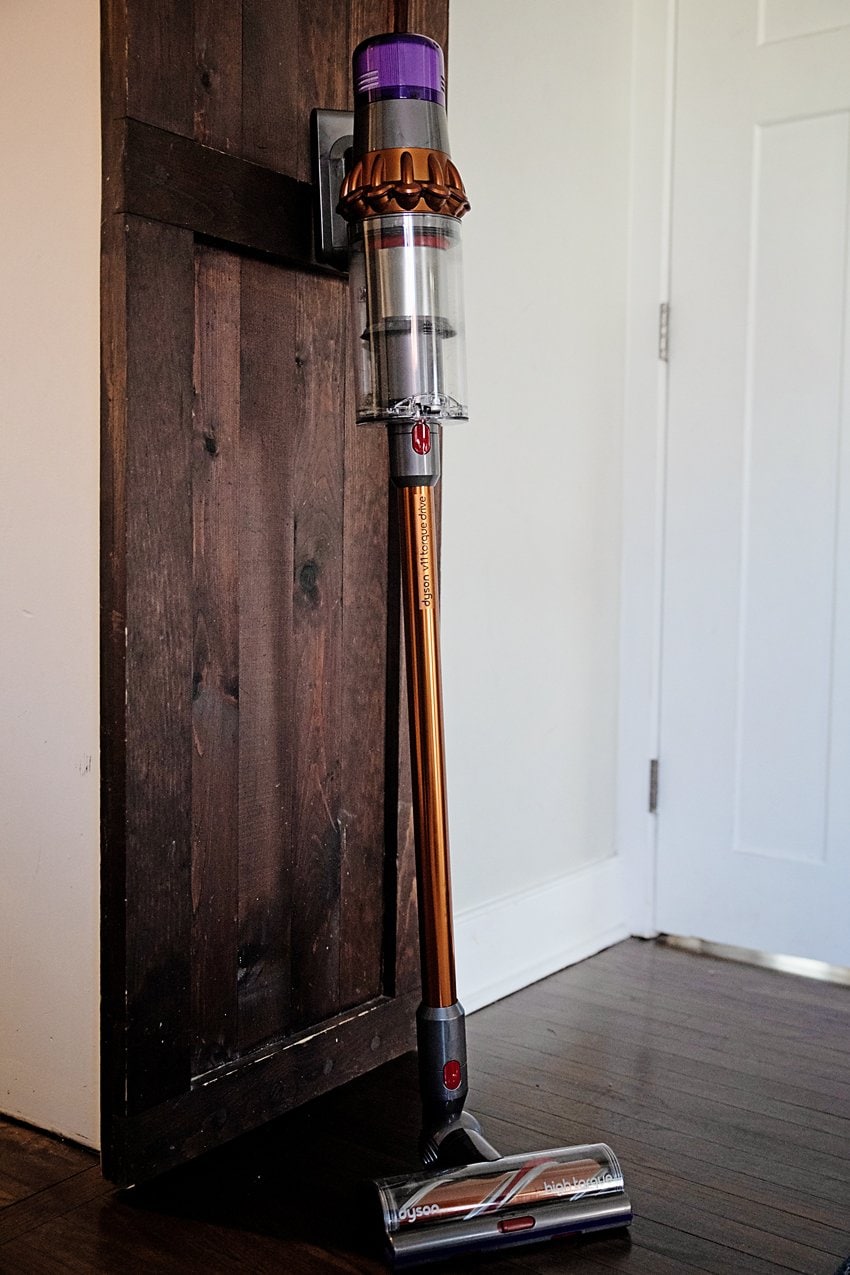 It comes with a bunch of different attachments that just pop on and off (super user friendly), so it can be used as a handheld or a regular vacuum.
It's cordless, meaning you just charge it when you aren't using it and put it on the docking station that is included.
There are 3 different modes depending on how much suction you need.
It's super easy to clean – just "point and shoot" right into the trashcan after using it.
When it comes to vacuums, dare I say this one is "chic"?!
Your kids will fight over it and you might not actually have to ever clean again. #truestory
It's $200 off right now and comes with a free floor dock and tool kit when you auto-register your machine on dyson.com.
Any questions besides the fact that you, too, may be questioning how you, too, went all of these years without a Dyson?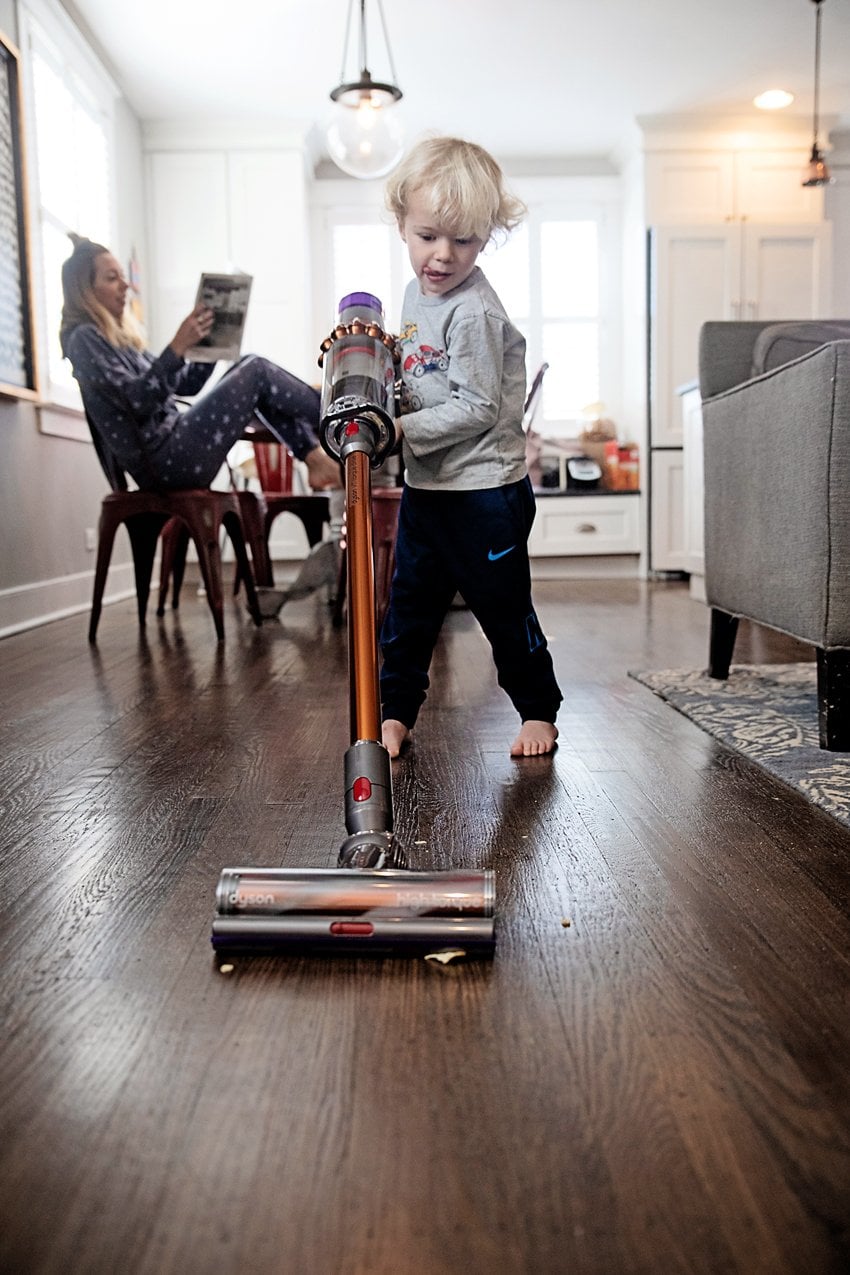 Shop them all here…. and let me tell you – #gamechanging.