Thank you to Liverpool Jeans and ShopStyle for sponsoring this post.
I love trying out new things when it comes to fashion, especially when it comes to denim silhouettes. I'm a "jeans girl" through and through and am always up for wear-testing new styles in the name of the blog (and also to satisfy my own denim obsession). I've come to love Liverpool Jeans for their high-rise skinny styles which is a classic fit so many of you have also sung praises for. As I was scouring their site, I came across this cuffed wide leg crop. My first thoughts? Different, but totally wearable. Potentially a pair that you could dress up for a party, but also pair with a casual jacket for "running errands in style".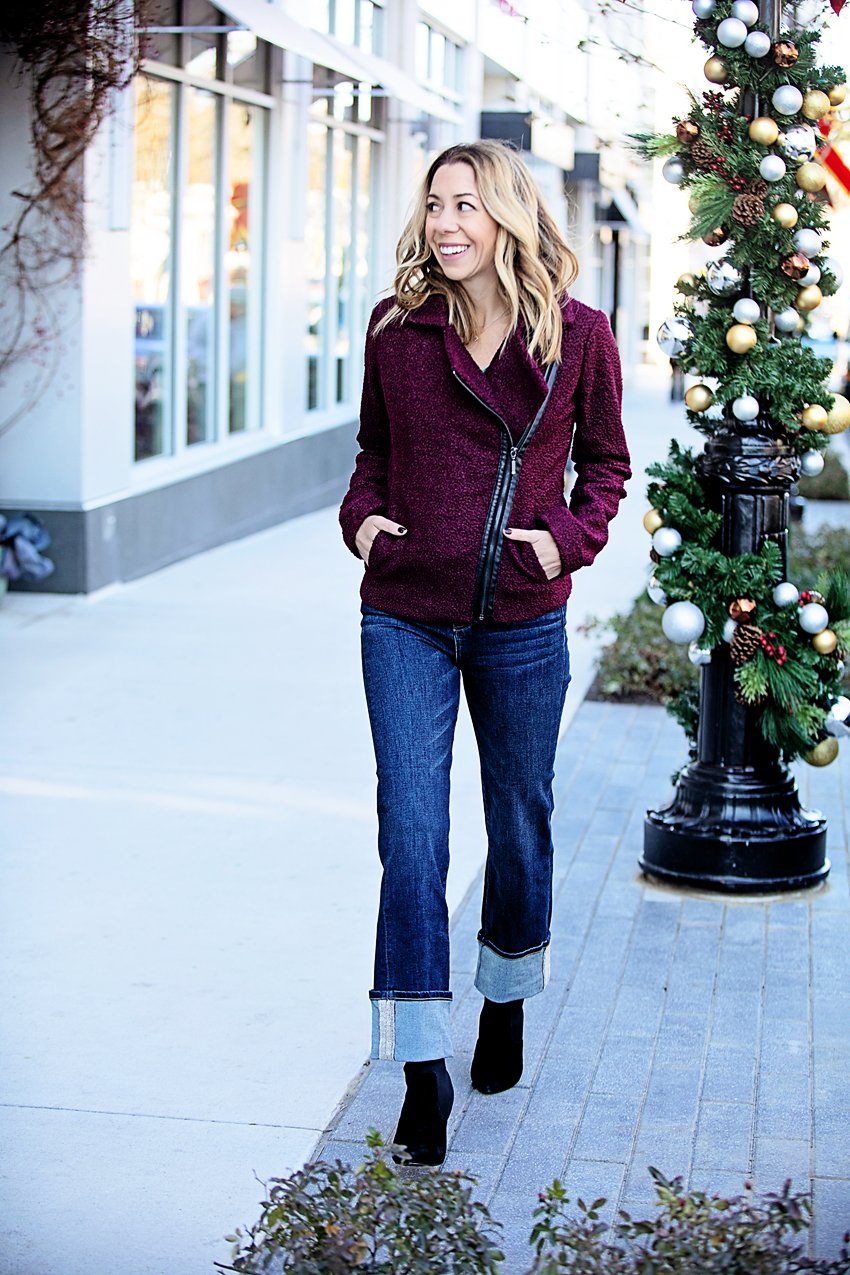 I'd love to hear your thoughts, but I must say, I was more than pleasantly surprised. The wash, the fit, the slightly dramatic cuff – and one detail I didn't notice online, but squealed a little when I saw it in real life – the metallic stitching on the seam. SO fun!
And while I have your attention drawn to my ankles, here is a little style tip. You CAN wear crops in the winter. They are paired best with a sock bootie so that the shaft of the boot fits close to your leg and under the cuff. OR, yes there is another option – wear them with a fun pump for a no-brainer way to dress them up even more.
For this look, I paired it with a bouclé moto jacket for a "casual, slightly edgy, yet pulled-together" look. You know what I mean? Ha. Either way this jacket looks great on its own for milder weather, and also a fun party jacket if you want to wear a velvet or sparkly camisole underneath.
What do you guys think?! Are you ready to stray from your skinnies and try a new denim silhouette? A few other styles I love are linked below….