This post is sponsored by Crate and Barrel and ShopStyle
I don't know what is with me recently, but I've been on a huge redecorating kick. We moved into our house over 7 years ago (with just 2 kids, and now have 4), and have dabbled with the idea of moving, but we just can't seem to leave our amazing neighborhood. There was a time where I kept thinking to myself, "I am not going to get anything new for this house, I'll just wait until we move."
That was three years ago.
Fast forward to now and I've realized that, wow, we certainly spend a lot of time in our home. We deserve to enjoy this space – it holds a lot of responsibility by being the place where countless memories are made and should be a place that makes us happy. I've pushed the mindset to the side, the one that says, "I'll wait to paint until we are ready to move", or "We can re-do the bathroom later, just to sell the house". NO! We deserve to enjoy these updates, so why wait?
And it can be something small – not necessarily a bathroom reno, but a piece of furniture or some decorative accents that change the aesthetic of a certain space. We had a kitchen table that we bought for $100 at a consignment shop when we first moved into this house. That table was well loved – so much so that it was permanently "tacky" from years of messy toddler's dripping yogurt and ice cream and syrup, and art projects that involve glitter and glue. There was so much I loved about that table, but the shape for the space was all wrong and now that we are almost at the point where all of our kids can feed themselves semi-neatly, it was time for an update.
Crate and Barrel was the first place I went to register when we got engaged and has been one of my favorite home stores since I can remember. The aesthetic, the quality, the prices – check, check, check! Here is a before/after…..
Before: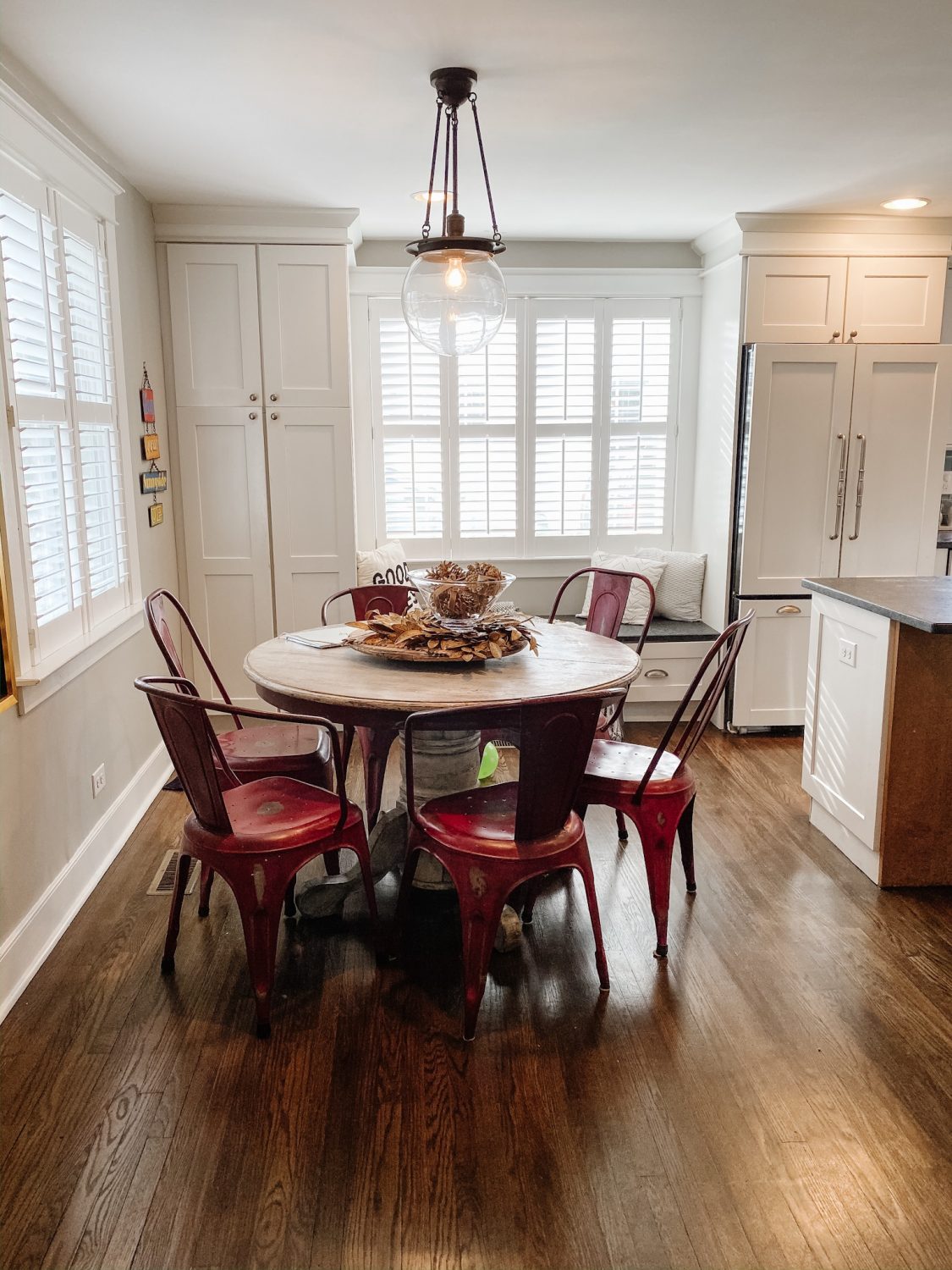 After: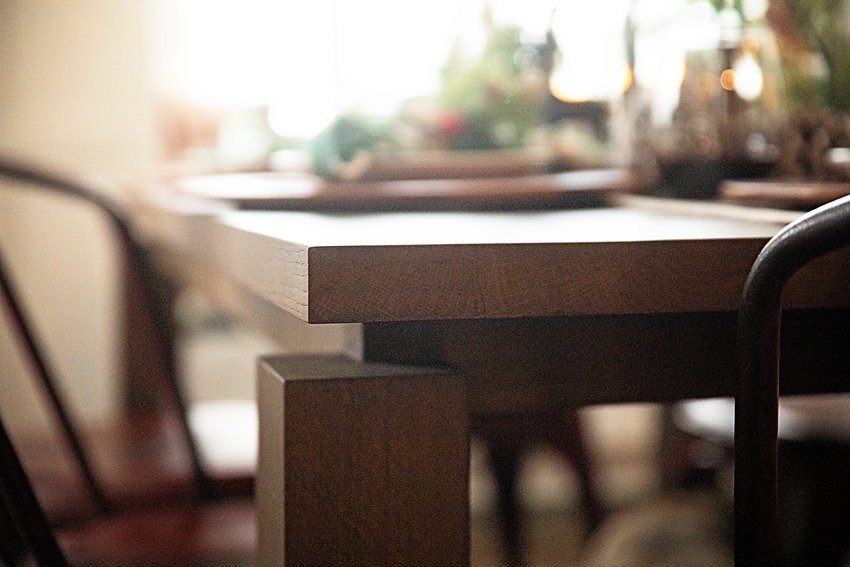 Shop the table HERE. (Walker Fog in 65 inches)
And because you can't get a new table and not do a beautiful tablescape (especially around the holidays), here are a few other things I picked up (and had the insanely talented Larina Kase Interior Designer come to help me set everything up). I love the mixture of natural elements with pops of red, green, and sparkle!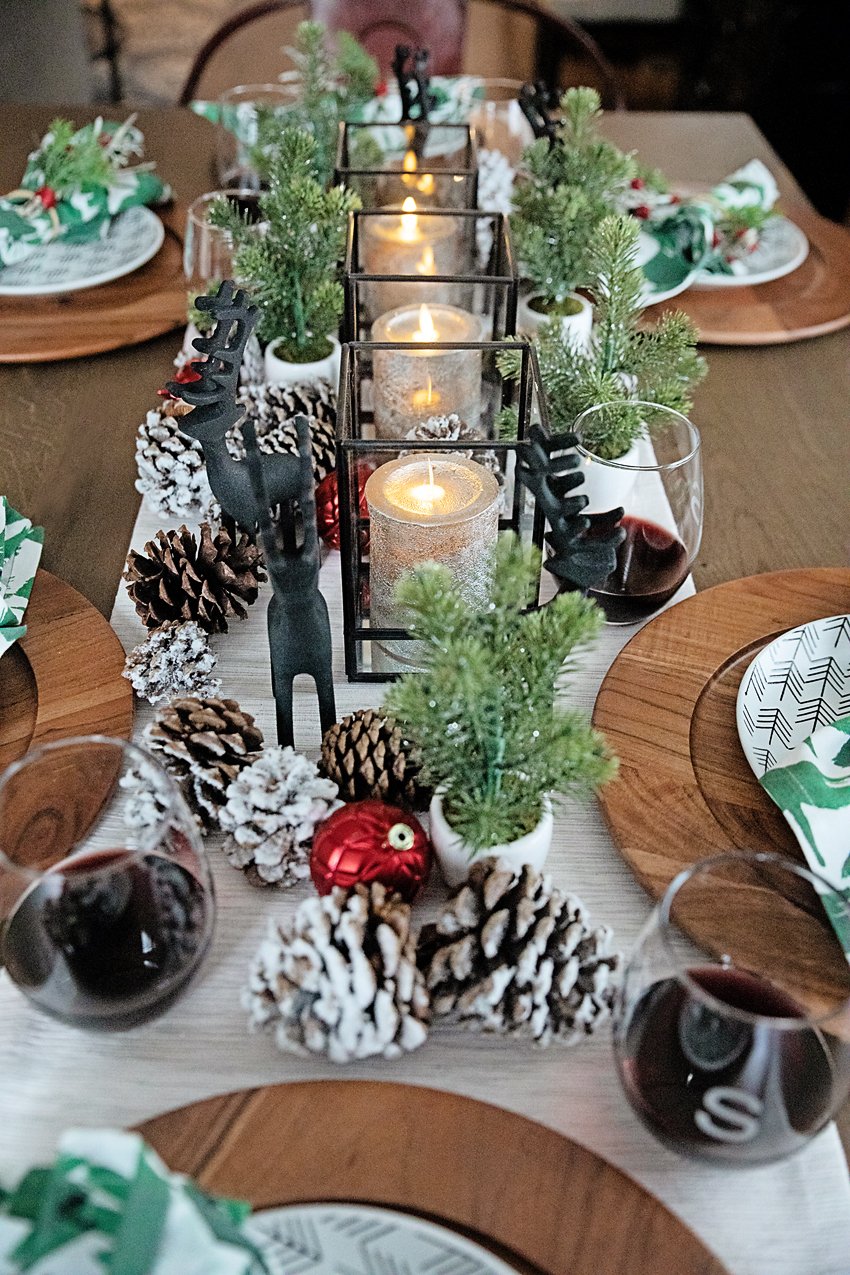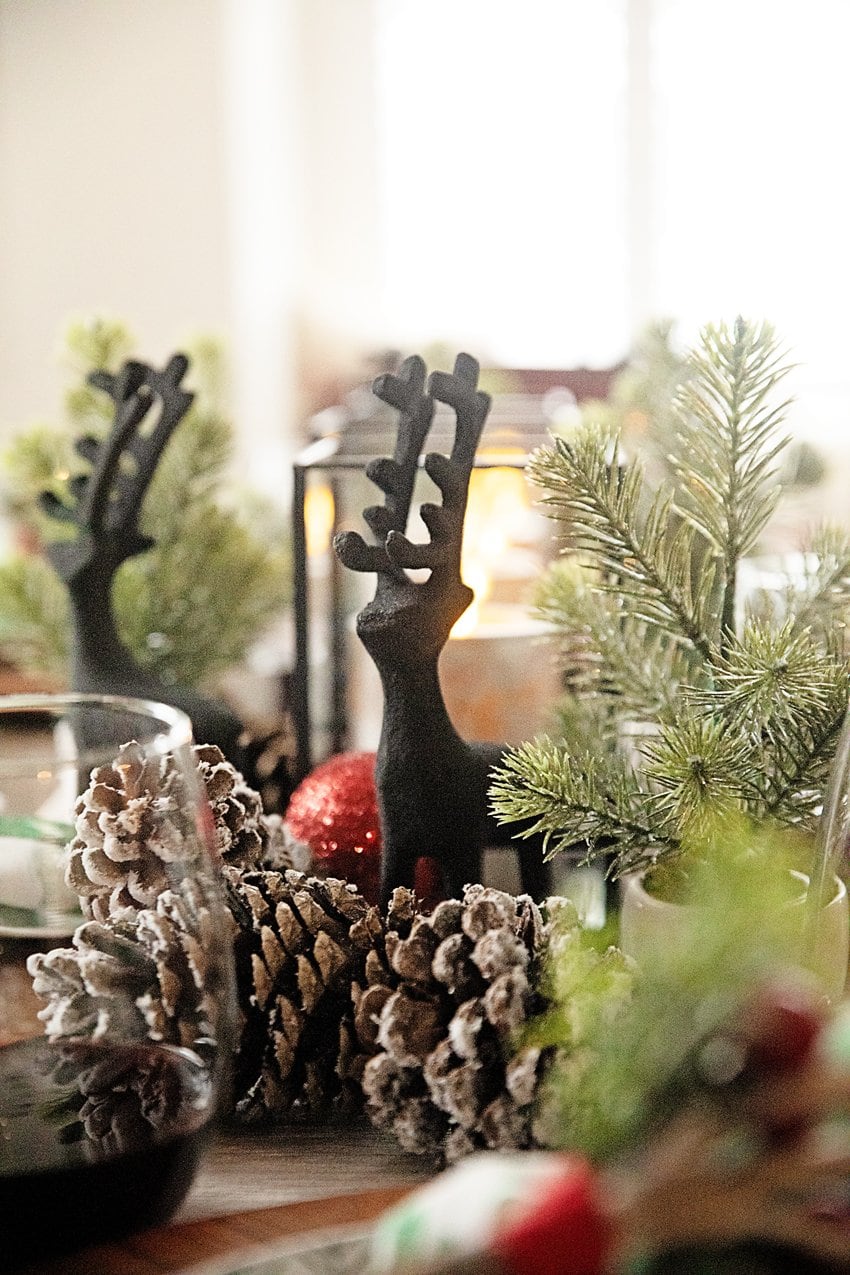 Shop the tablescape below:
We couldn't stop this festive vibe at the table, so Larina helped me style the most delicious and festive appetizer area with Crate and Barrel everything on my island.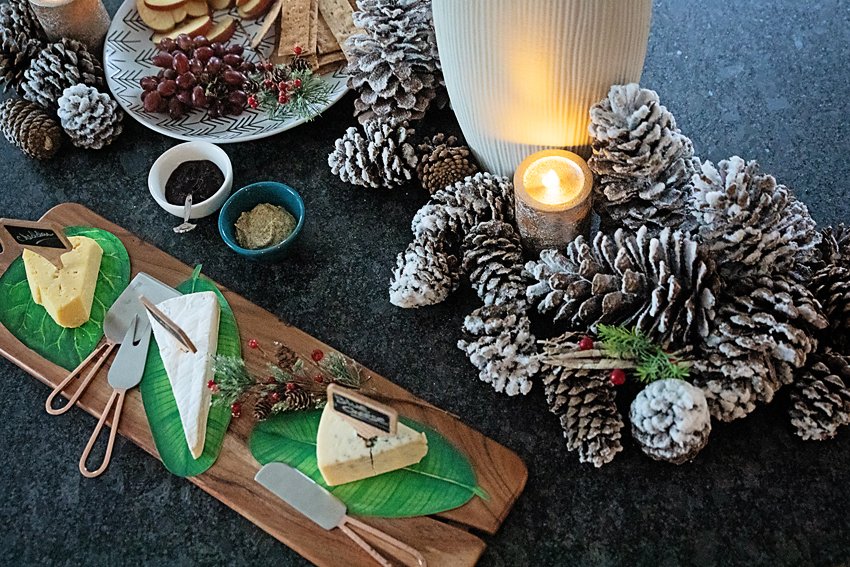 Shop the appetizer display below: