Thank you to Nordstrom and ShopStyle for sponsoring this post.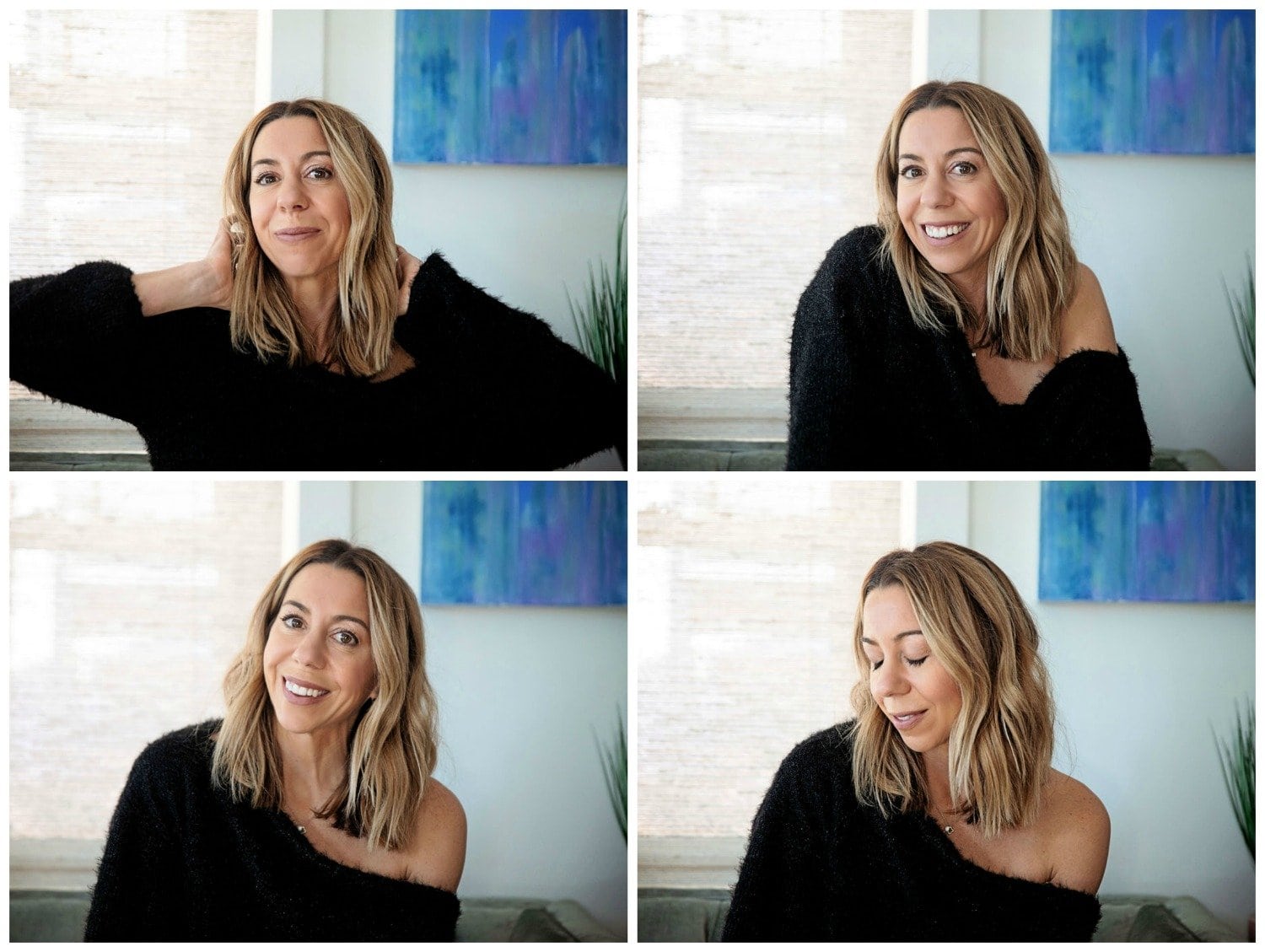 Actually scratch that – these have honestly been my tried and true make up favorites for the past decade. And speaking of decades, 2020 here we come! I am one of those people who doesn't spend a lot of time my make up. I have a routine that takes about 5 minutes (give or take) and these are the products that I buy over and over. When they start to get low, I literally start to twitch and then immediately hop on nordstrom.com and re-order! Or if I'm really desperate – buy online and do curbside pick up – a truly beautiful thing. Also, you can earn 10 points per dollar right now if you are Nordstrom cardholder (5 points per dollar for non-card holders).
Favorite Morning Serum
Kiehl's Daily Reviving Concentrate // After I splash cold water on my face in the morning, I use a few drops of this all over my face and neck. It instantly revitalizes my skin and makes this mom look a lot less tired and a lot more "glowy".
Favorite Under Eye Concealer
Trish McEvoy Instant Eye Lift // If the name doesn't sell you then I don't know what will 😂. Using the brush applicator, I make two upside down triangles under my eyes and blend with a brush. This formula covers dark circles and has a tinge of luminosity so light reflects in all the right spots making you appear more awake and youthful.
Favorite CC Cream
Bare Minerals Complexion Rescue // No surprises here! If you've been following me for a while you know I never leave my house without putting this on. It has the perfect amount of coverage – not too heavy, not too light and evens out my skin tone. I wear "Tan 07" for reference.
Favorite Powder
Bare Minerals Bare Pro Performance Wear Powder // Ok so I'm a little (a lot) shiny, especially in my t-zone. I use this after the complexion rescue to matt-ify my forehead, nose and chin. This stuff has serious staying power! I use the color "cashmere 06" for reference.
Favorite Bronzer
Nars Bronzing Powder // When you find a good bronzer, why stray? I use the color "laguna" and love how it warms up my face naturally. I use the rule of 3 – in this case – meaning draw a three on your face from the forehead, to the cheek, to the jawline. And then maybe a little splash on my nose.
Favorite Blush
Charlotte Tilbury Cheek to Chic Blush // A little pop of color. Ok and let's be honest, anything has the word "chic" in it, I buy! This blush has a touch of shimmer for a little glow on the apples of your cheeks. When you smile, it really shows ♥️.
Favorite Multi-Use Brick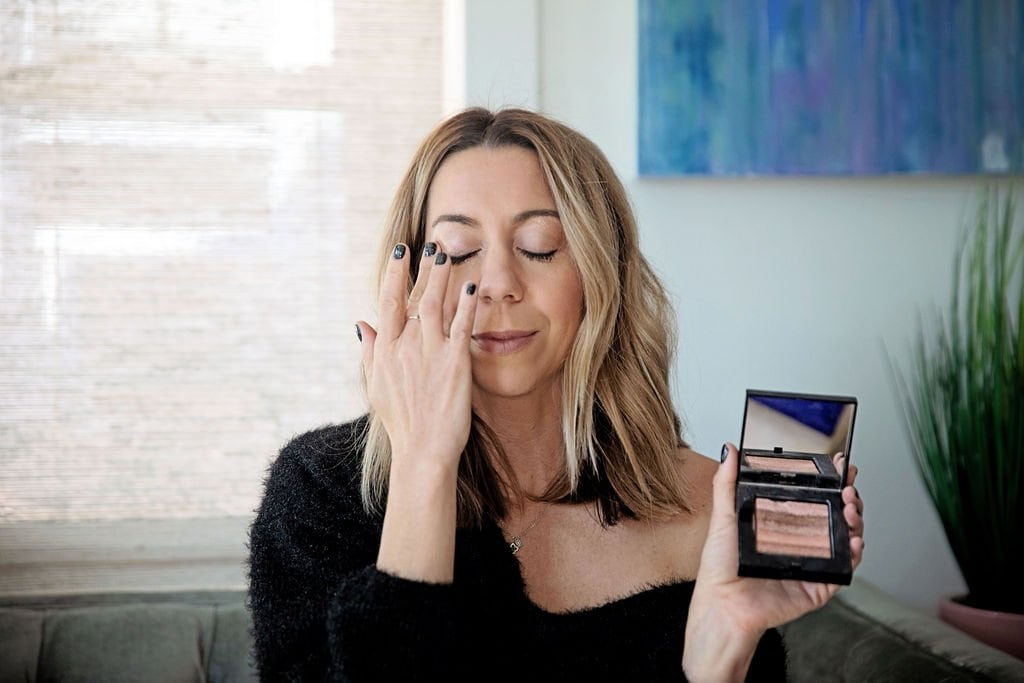 Bobbi Brown Shimmer Brick // If I had to only use one make-up product for the rest of my life, this would be up there! Not only are these shimmer bricks beautiful, but you can use them as highlighter or as eyeshadow. I use my middle finger and sweep it over my entire lid. If I am running out the door, I stop there. If I have more time I use the brush to contour. I take the lightest color to highlight by brow bone and use the darkest color in my crease.
Favorite Eyeliner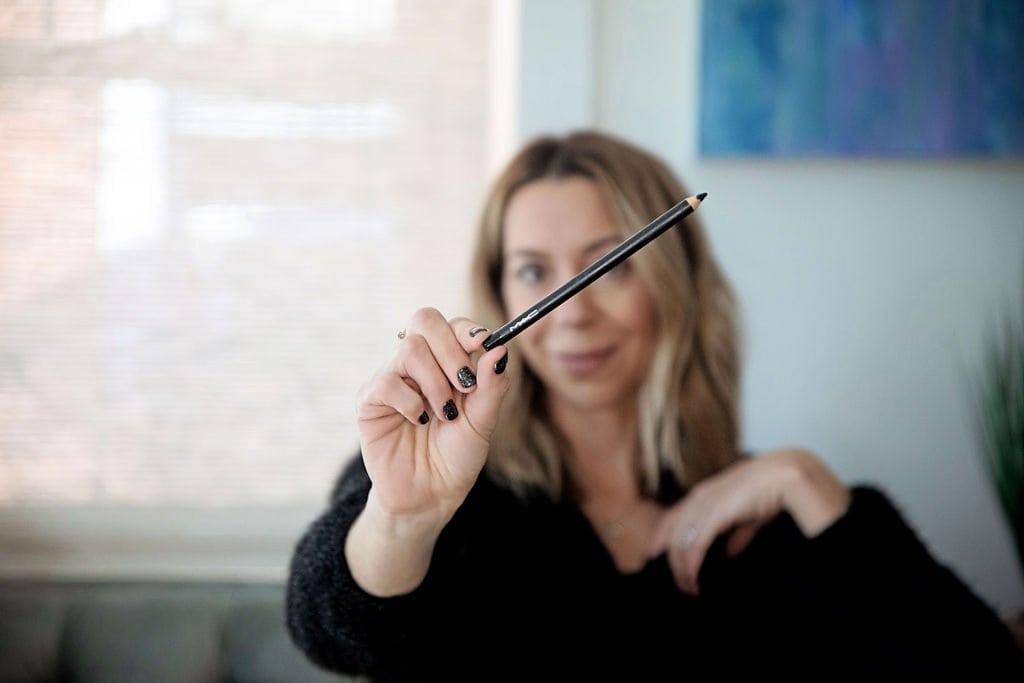 MAC Eye Kohl // A little definition goes a long way on the eyes and this eyeliner works its magic. I focus on the outer corners of my upper lid for a little pop. This pencil comes out super smooth and saturated which makes application a breeze. I use a smudge brush to soften the line and use the excess pigment on the brush to line my lower lid.
Favorite Mascara
Dior Lash Trio // It's true – I've been cheating on my other mascara with Dior. I'm not sure if it's the primer or micro-fiber formula, but my lashes have never looked better. Full, long and luscious.
Favorite Eyebrow Gel
Benefit Gimme Brow // Truth or Dare? Truth – putting on eye brow gel is my favorite part of my make-up routine. Dare? I don't dare to leave the house without it. Once you try it you will understand what your brows have been missing.
Favorite Lipstick
Charlotte Tilbury Matte Revolution Lipstick // I think when I hit my 30s I became a lipstick gal, so after 7 years of trying lipsticks I finally found "the one". This lipstick goes on like butter, but doesn't feel sticky. It's like Egyptian cotton sheets for your lips – so smooth. I am partial to the "Pillow Talk" shade, but had to try out "Very Victoria" and I must say I am in love.
Shop the Post
And a little video of how I do my everyday make up…