Thank you to Lou & Grey and ShopStyle for sponsoring this post.
Ok so maybe it's the fact that my kids would rather do ANYTHING than dress like me, or maybe it's the fact that my mom never did this with us as kids and I am filling some void – but, I just have to throw this out there: How old is too old for "mommy and me" outfits?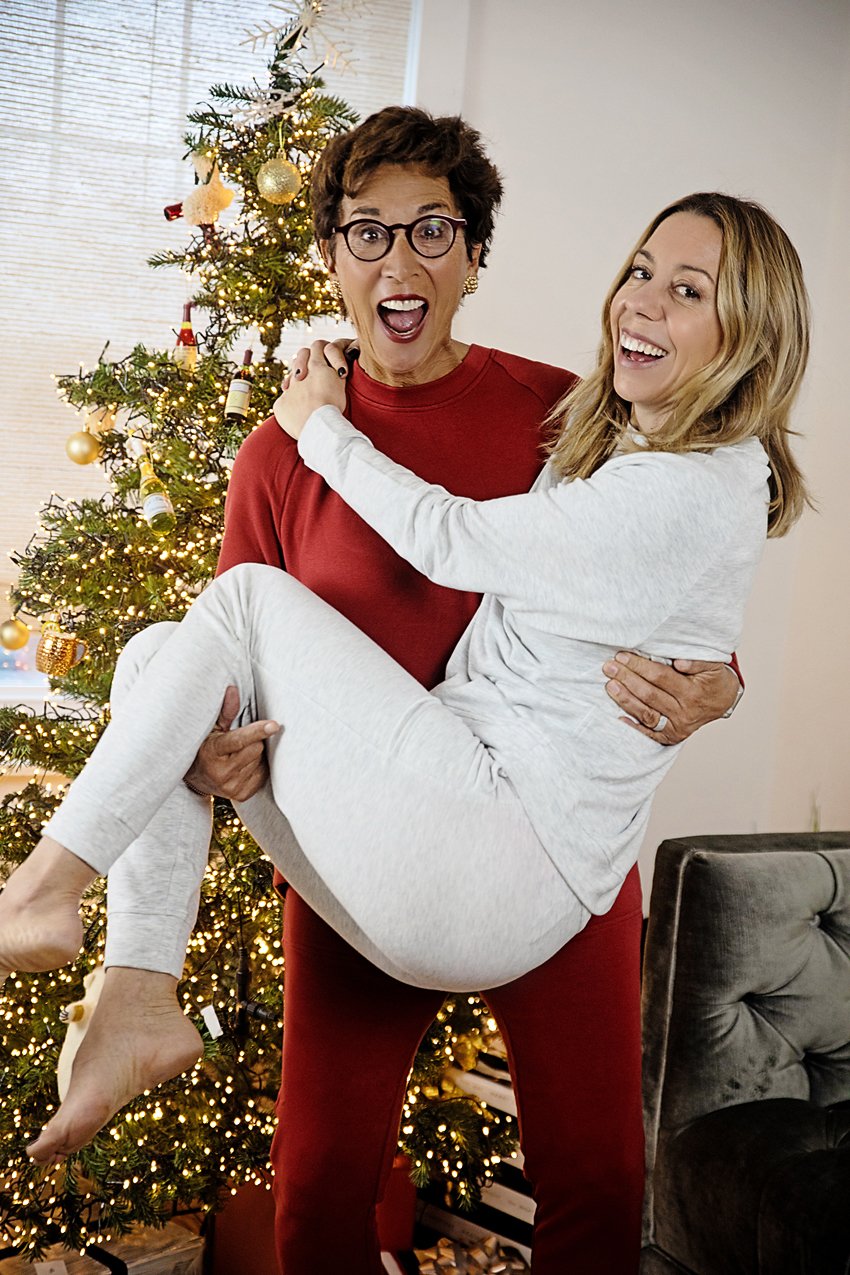 When they come in the form of the COZIEST jogger set, there is no limit. In fact, I don't care if all of the people in the entire world decided to wear this set, for then we would all be uber comfy, and perhaps the world would be a happier place?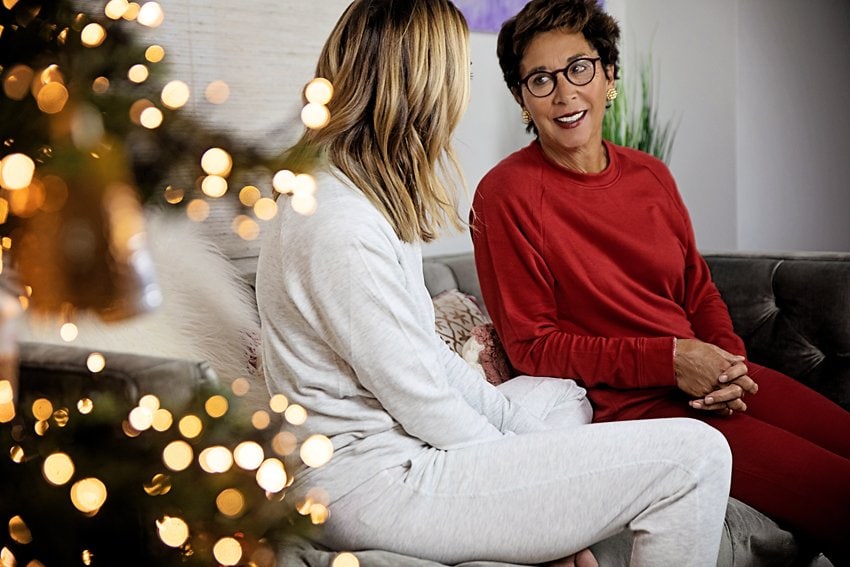 Ok. Stretch on that last part, but if you are looking to gift a little "hygee" (defined as: a word for a mood of coziness and comfort with feelings of wellness and contentment) this holiday season, this Lou & Grey Signature Soft set (top + bottom) would make anyone's day on your list. And did I mention these are 30% off today? Just icing on the cake….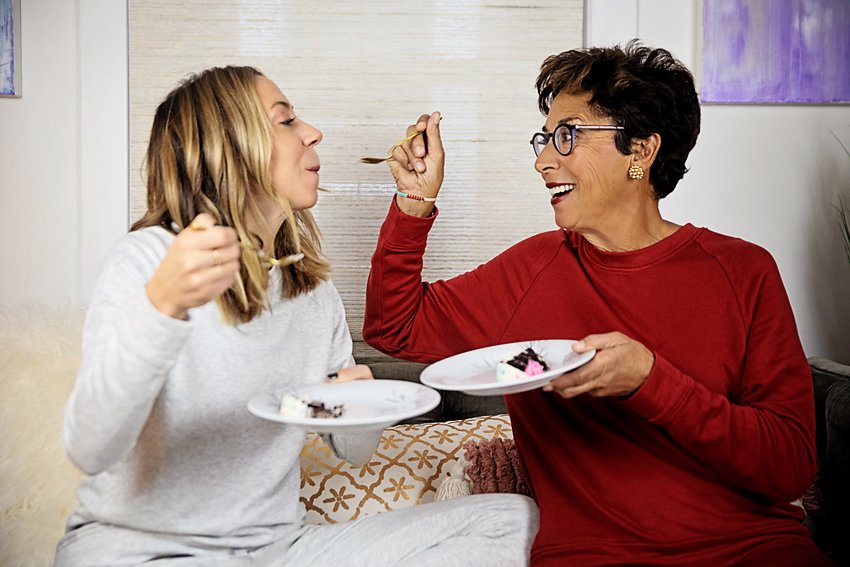 Back to my mommy and me moment. Yes, all of my sister and I still call her that! I don't know what her secret to parenting was, (she will tell anyone is was being brutally honest and always giving lots of hugs), but I feel you know you've "made it" when your kid would rather hang out with you at home than go out. Granted, my mom is an amazing cook and has a wine collection like no other, but even still, getting to spend time with her is my favorite. When we do, she will tell me that her friends think I need more food content on my blog (the brutally honest part), then she will shower me with praise, smother me, and tell me she loves me (the hugg-y part). What's not to love?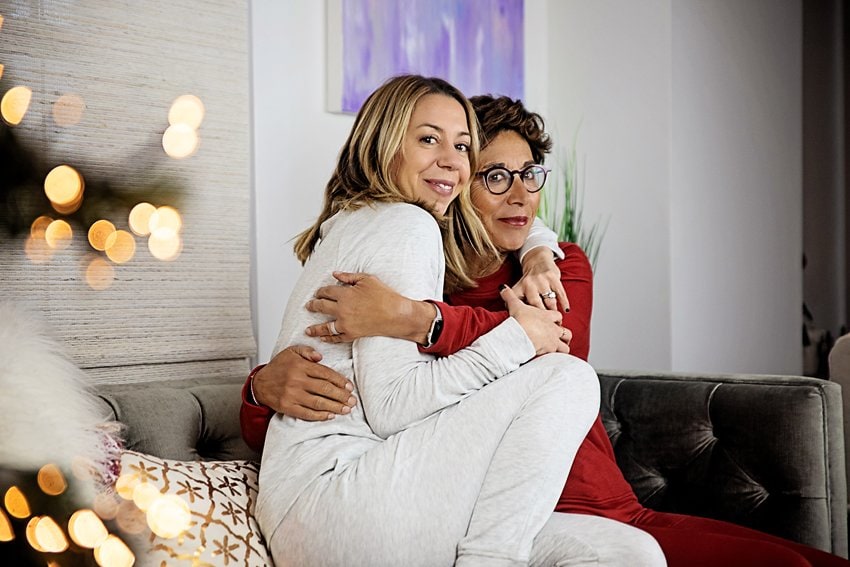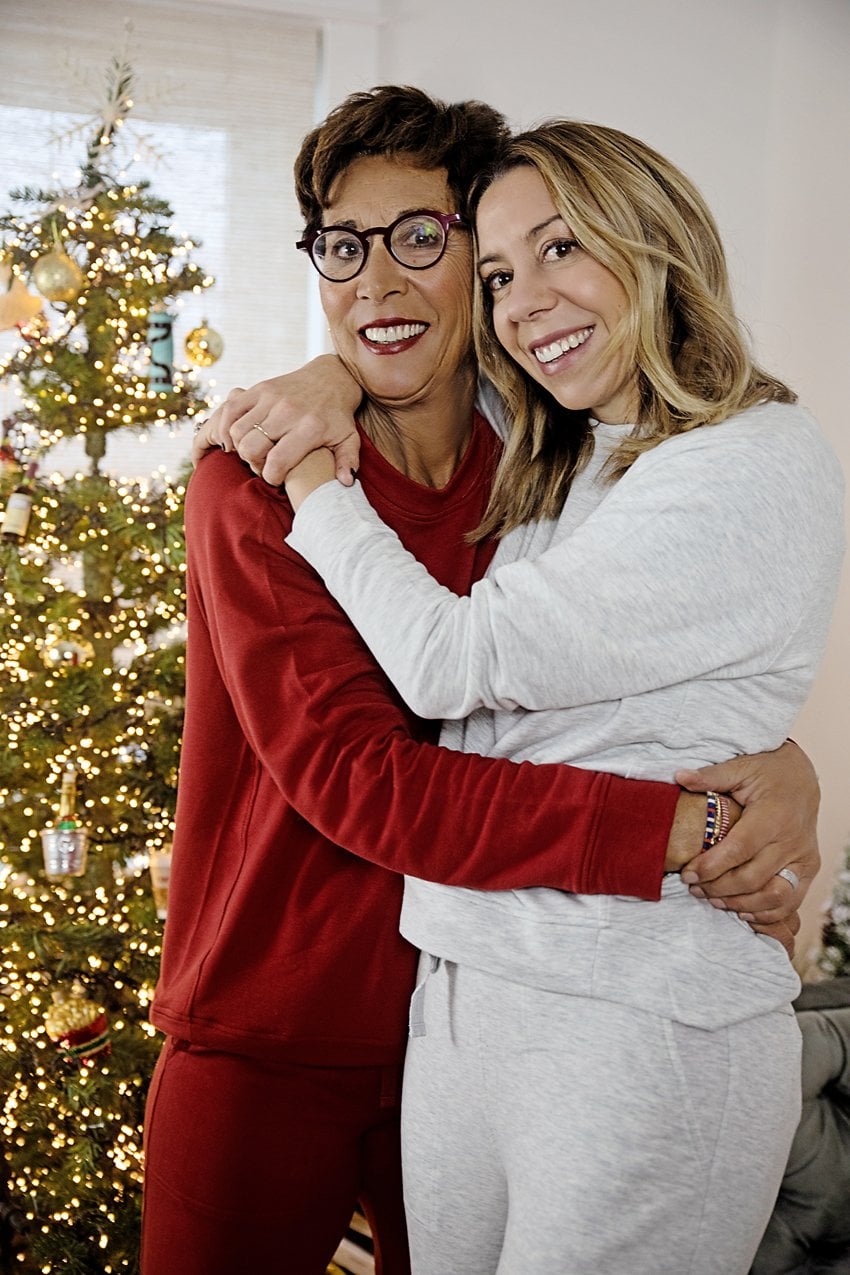 And yes, my mom falls into that category of "impossible to shop for," but when she tried this set on… insert major raving (another one of her best qualities). You have to feel these for yourself to truly understand, but if the word "plush" is any indication then I think we are all on the same page. I love that you can wear them as a set for lounging or travel or wear them as separates. Shop the entire collection here.
Ok, mom, now that we've had our cake, about that wine??!!
Shop more Lou & Grey Favorites all 30% off right now…