I've never been so excited for one of my least favorite months of the year! OK so the cold weather and short days has something to do with that, but things are about to get sweaty because January = the first ever Motherchic X Bulldog Yoga New Year's Challenge! The purpose of this challenge is whatever you want to make of it – maybe you need more "me time", maybe you want to improve your mental and physical strength, maybe you want to learn how to breath, or maybe you just want to start the year off trying something new. Go ahead, set that intention right now – why did you sign up for this challenge?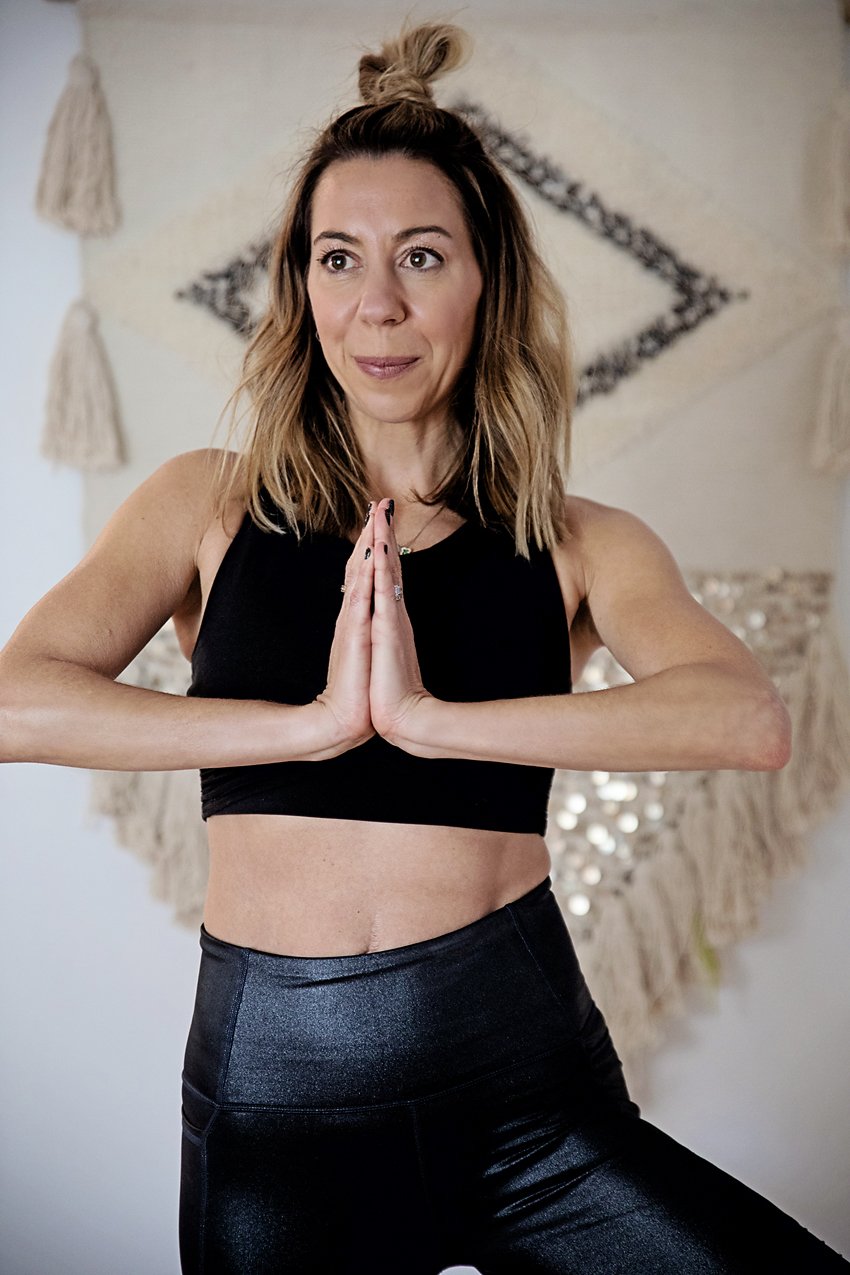 If you've been waiting to use your 60 day free trial, you can sign up here. Once you are "in" you can scroll down to the 5th row of classes where it says "TMC New Year's Challenge". There you will find each of the classes in order – so just pluck them off one by one! Need more structure than that? Me too, my friend! We have created a couple versions of a schedule so you can do what works best for you.
Sample Schedule 1 (for those TYPE A people who like predictability and everything in order):
Sample Schedule 2 (for those people who need a little less structure and want to create your own weekly schedule. Choose your own day for each class)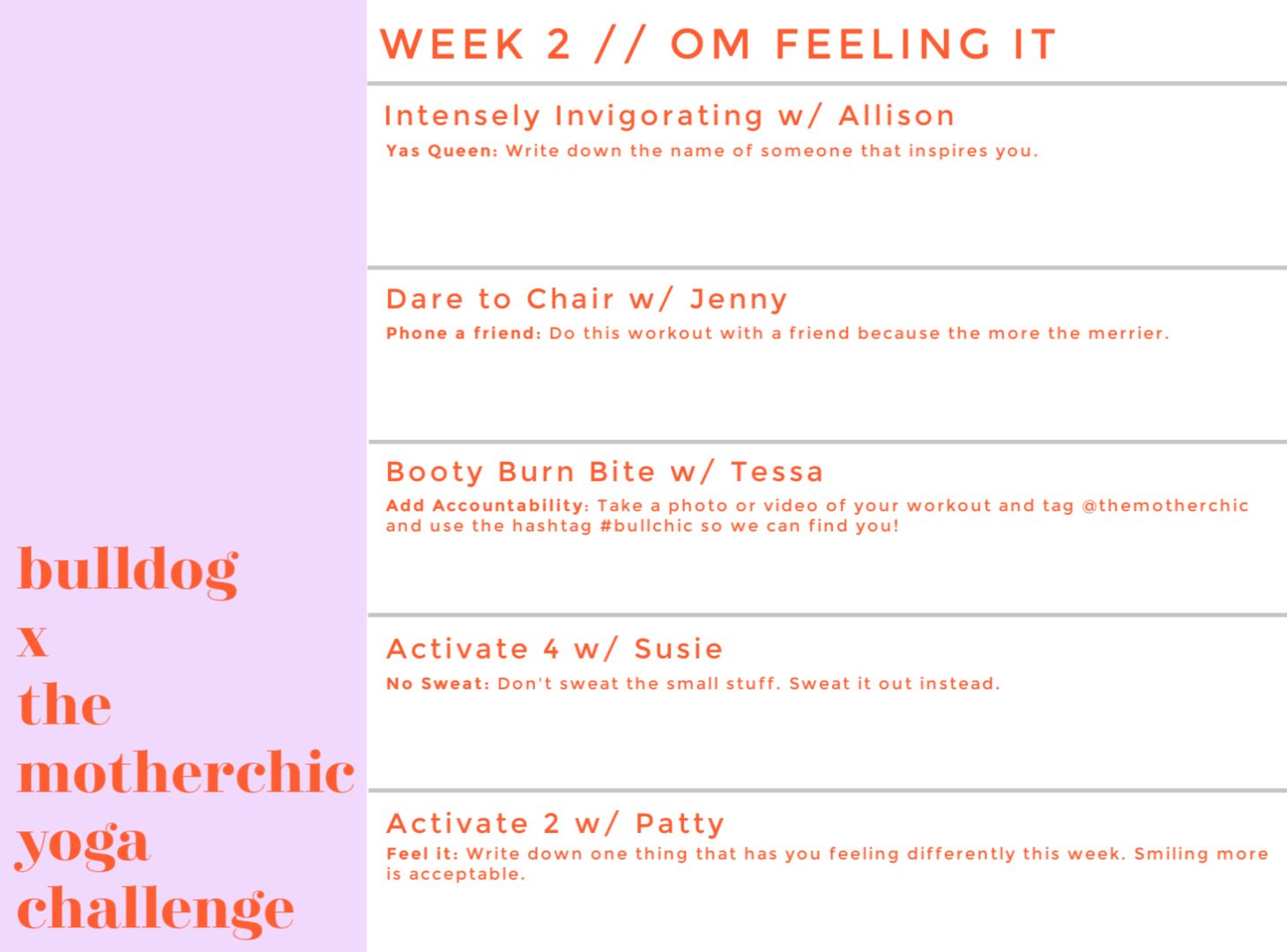 What else do I need to know?
You can stream the classes from your laptop or phone? Personally I use my laptop for a bigger screen.
You will need a yoga mat. This is the one I use. This brand is also very popular.
Filed under: helpful, but not totally necessary 👉 If you want yoga blocks, these are inexpensive and can be helpful for certain poses if you are working on flexibility and can't (yet) touch the floor. This set also comes with a yoga strap, but you can also use a towel in place of a strap.
What's a challenge without some swag?!
Each week we will randomly be sending some Bulldog Yoga Swag (yes, it's super cool!) to people who post about the challenge on Instagram! Before, during, or after your sweat session, snap a pic or take a video and tag @themotherchic and @bulldogyoga and use the hashtag: #bullchic (made that up myself 😂).
You guys, this is going to be GREAT. Thank you so much for joining me and I am honored to be doing this challenge alongside all of you.