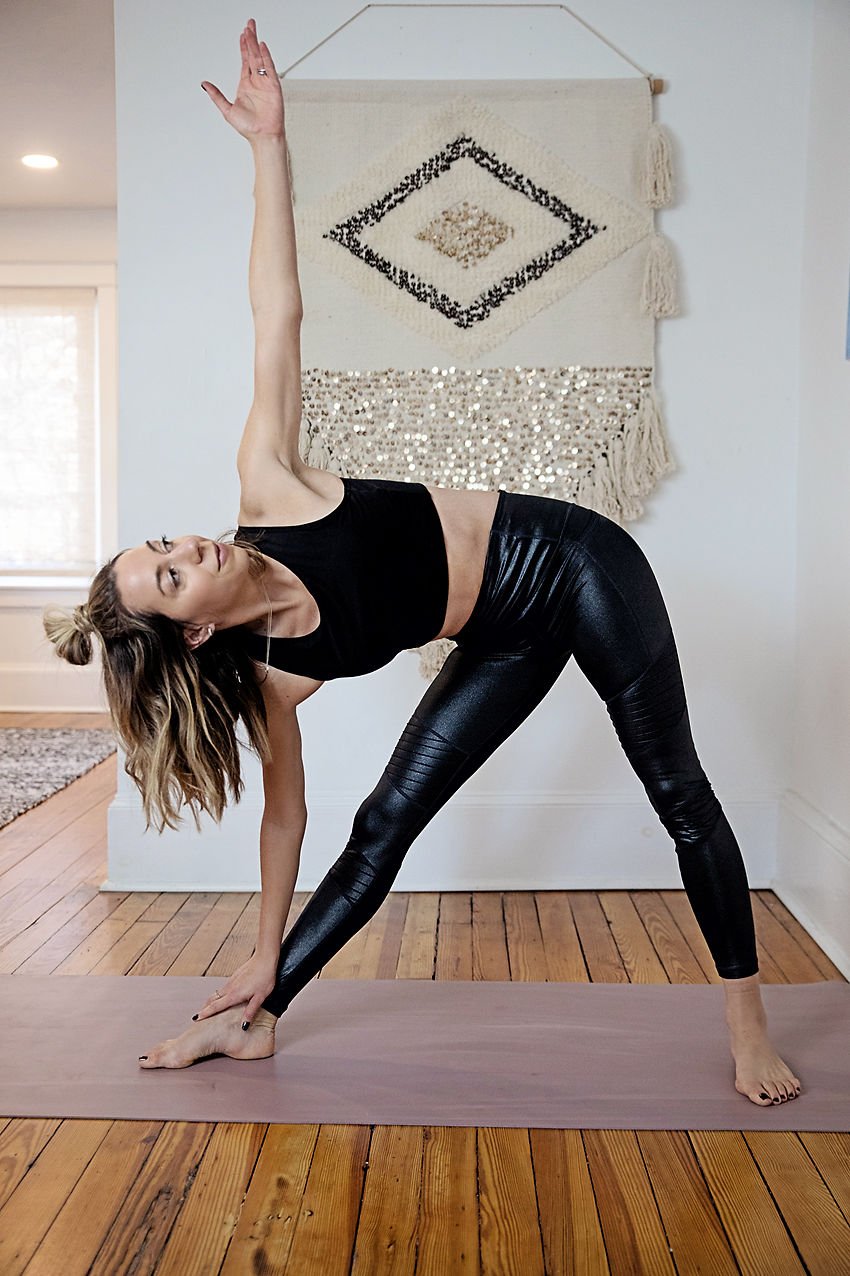 With our first ever yoga challenge under way, I thought I would give some quick yoga tips for beginners. Side note, I am not a yoga instructor and don't claim to be! I'm actually not super experienced in the practice either, but I truly love how I feel physically and mentally when I do yoga. I decided to share this passion with all of you by teaming up with Bulldog Yoga to challenge myself and my readers to do more yoga. I'm pretty sure that if everyone did yoga, the world would be a happier place, but I digress.
Yoga is truly a practice for all abilities and many of the poses can be modified. If you are a beginner, I thought it might be helpful to point out a few basics tips. I called upon my youngest sister, who is a certified yoga instructor to help me out. She pointed out a few mistakes that she commonly sees with beginners and experts alike.
High Fives
When in any plank or downward dog position be sure to spread your fingers and put your palms flat on the floor. Imagine giving the floor a high five!
Strive for the left image, not so much the right.
Check Yourself
There is a reason yoga studios have a giant mirror in the classroom. It is to ensure your shoulders, knees and feet are aligned. Don't be afraid to check yourself out. You you don't have a mirror in the room where you practice yoga, just do a few alignment checks mentioned below….
When in "Warrior II":
Drop your shoulders down your back by pulling them away from your ears.
Make sure your front knee is bending at a 90 degree angle and your knee is pointing directly over your big toe. Pretend your body is wedged between two parallel pains of glass.
Left is correct, right is incorrect and can put pressure on your knee.
Perfect your Posture
One of my New Year's resolutions is to slouch less and the perfect place to practice is during yoga! Chins up, shoulders down, chest high. Push those shoulders down your back and open your heart. Can you guess which version is correct?!
Light as a Feather
We all remember the game light as a feather, stiff as a board. The latter part comes in hand when lowering your body to the ground. Use your ab muscles to pull your belly in and protect your lower back. In laymen's terms, tuck that bootie.
Next week… tips for headstands 🙃.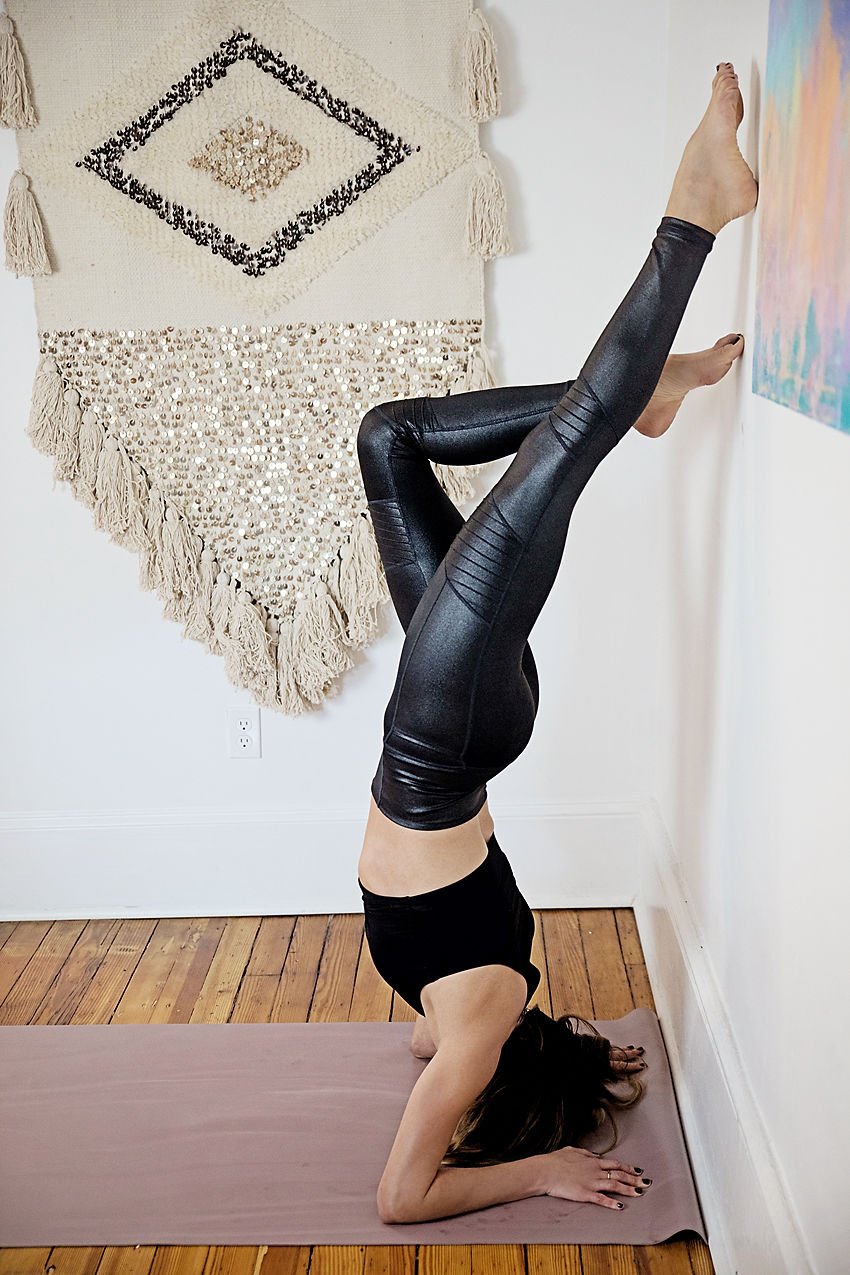 Wearing
Sports Bra | Tank | Leggings
Ten of my favorite leggings…
A few yoga props to help your get the most out of your practice…
The Yoga Mat // If you are doing yoga on a floor or carpet without a mat, you are going to get frustrated! You are going to slip and won't have enough traction to make the most of every pose. A great yoga mat is a must and you will feel the difference right away. A few of my favorites below.
The Block // This helps bring the floor closer to you if your flexibility doesn't allow you to touch the floor in certain poses. Essentially, blocks help you stretch to your own personal limit.
The Yoga Strap // Another great prop for helping with alignment and to assist in binding (which is a more advanced yoga practice). Yoga straps can also help with flexibility by helping you pull your leg in closer in certain poses.
Resistance Bands // Bulldog Yoga is unique in that some of their classes are hybrids and not strictly yoga. The "exhilarate" classes sometimes require a resistance band so that you are using more than your own body weight during certain exercises. These are super inexpensive and a great "at home" piece of equiptment for a variety of toning exercises.
The Yoga Towel // I personally don't have one of these, but every other person in my yoga classes does. If you are sweaty, see below….
Pin it!