I am known to change outfits 6 times per day. What can I say? If something goes on sale, I want you all to know! Every other day, it's my cardio. Kidding (not really). When it comes to what I actually wore on a given day, there is some gray area. I usually come to my office in workout clothes. I shower after a run or yoga, then at some point in the day I do lots of try ons. I consider what I "actually" wore to be the last outfit I tried on and drive home in. It's the outfit I am wearing when I get my kids off the bus and start my the second half of my day – the mom part of my day.
For reference, I am 5'4 (almost), wear size XS, or 0-2, 24-25 depending on the brand. I will list sizing information below if it is anything other that TTS (true to size). Here's what I wore this week….
Sunday
Yoga, cleaning and Eagles. Even though my team lost, I have to smile because my number three hit a foul shot at his basketball game. He failed miserably at trying not to let that little smile come out of the corner of his mouth. Which made my heart melt all over again.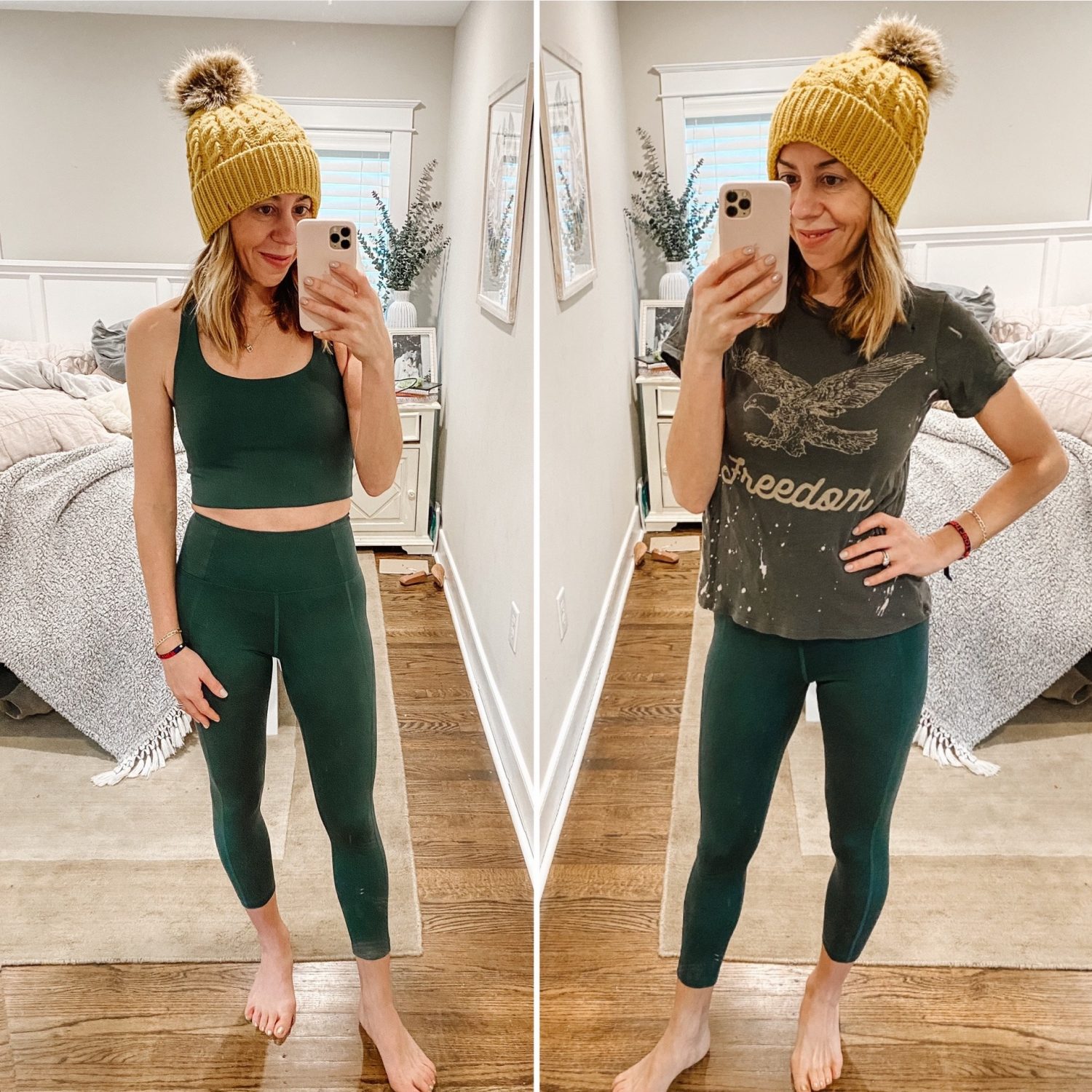 Hat | Sports Bra | Leggings | Tee
Monday
Special GNO!! P.S. This never happens, so naturally I need to get dressed up, but also had to keep warm.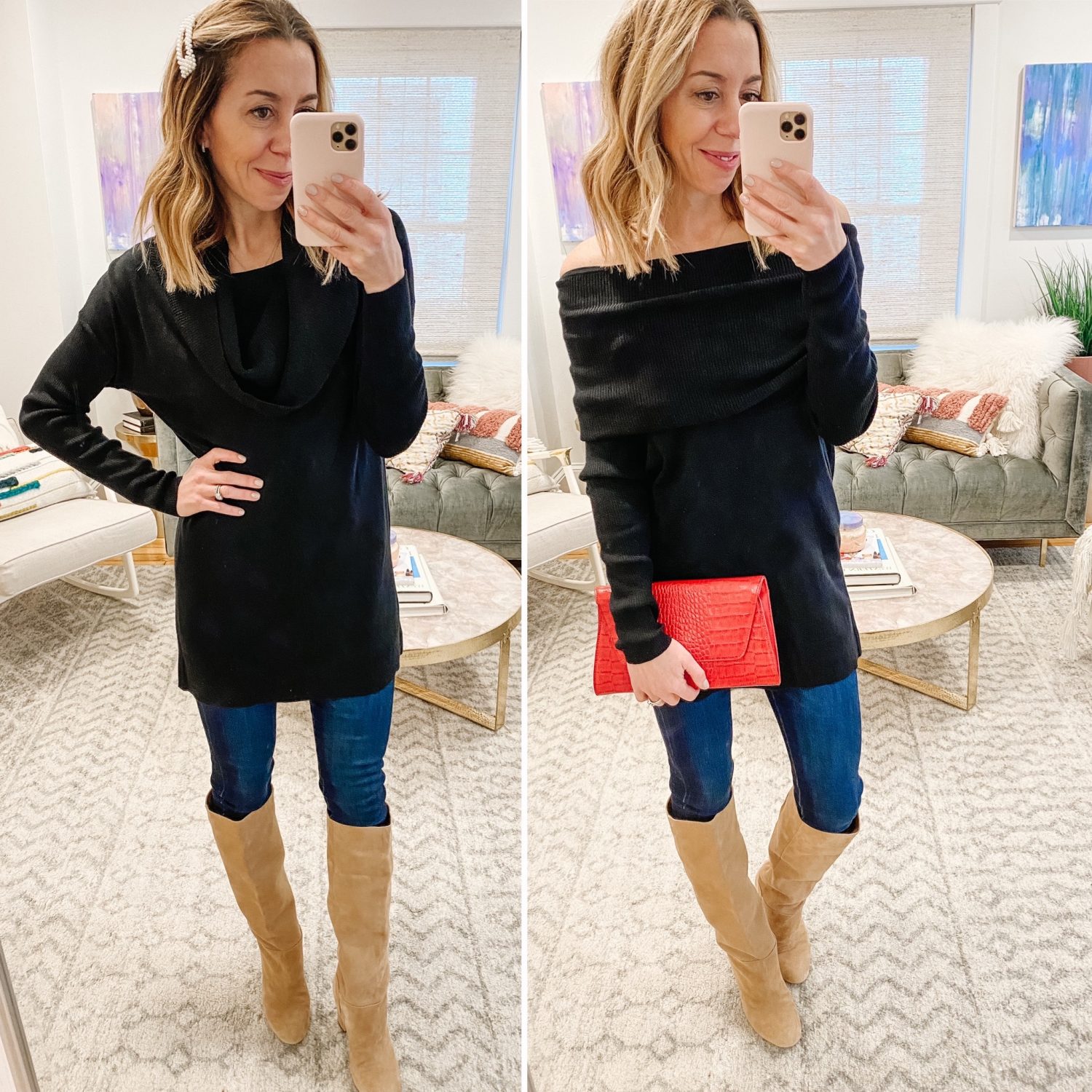 Convertible Tunic | Jeans | Boots (linking very similar!) | Clutch | Barrette (comes in a cute set!)
Tuesday
Is that snow? We had a big planning meeting and good ideas come when comfortable clothes are worn – aka as this post 😉
Tunic (wearing XS, tts) | Leggings | Boots | Crossbody
Wednesday
In the words of Oprah, " Put on a little leopard and walk out the door."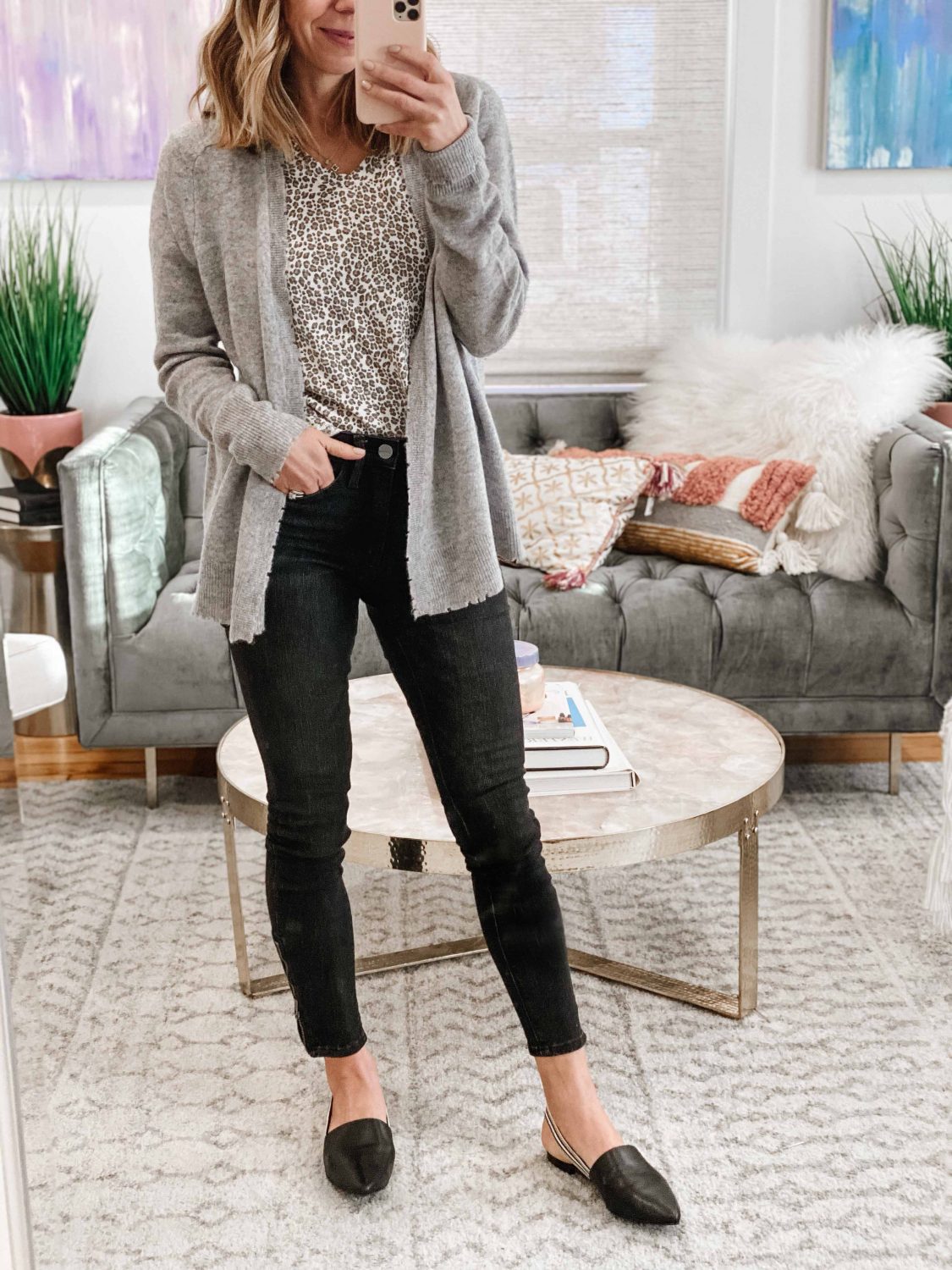 Cardigan (on sale!) | Tee (xs) | Jeans (run a little small) | Flats
Thursday
Post Workout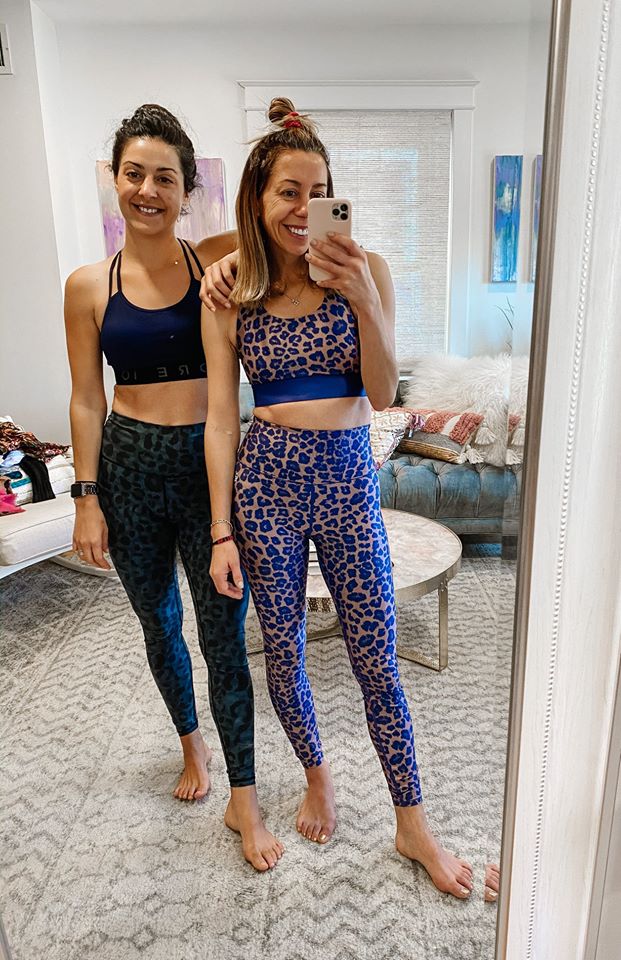 On Abby – Sports Bra | Leggings
On Lindsey – Sports Bra | Leggings
A little dry shampoo and swapped into this…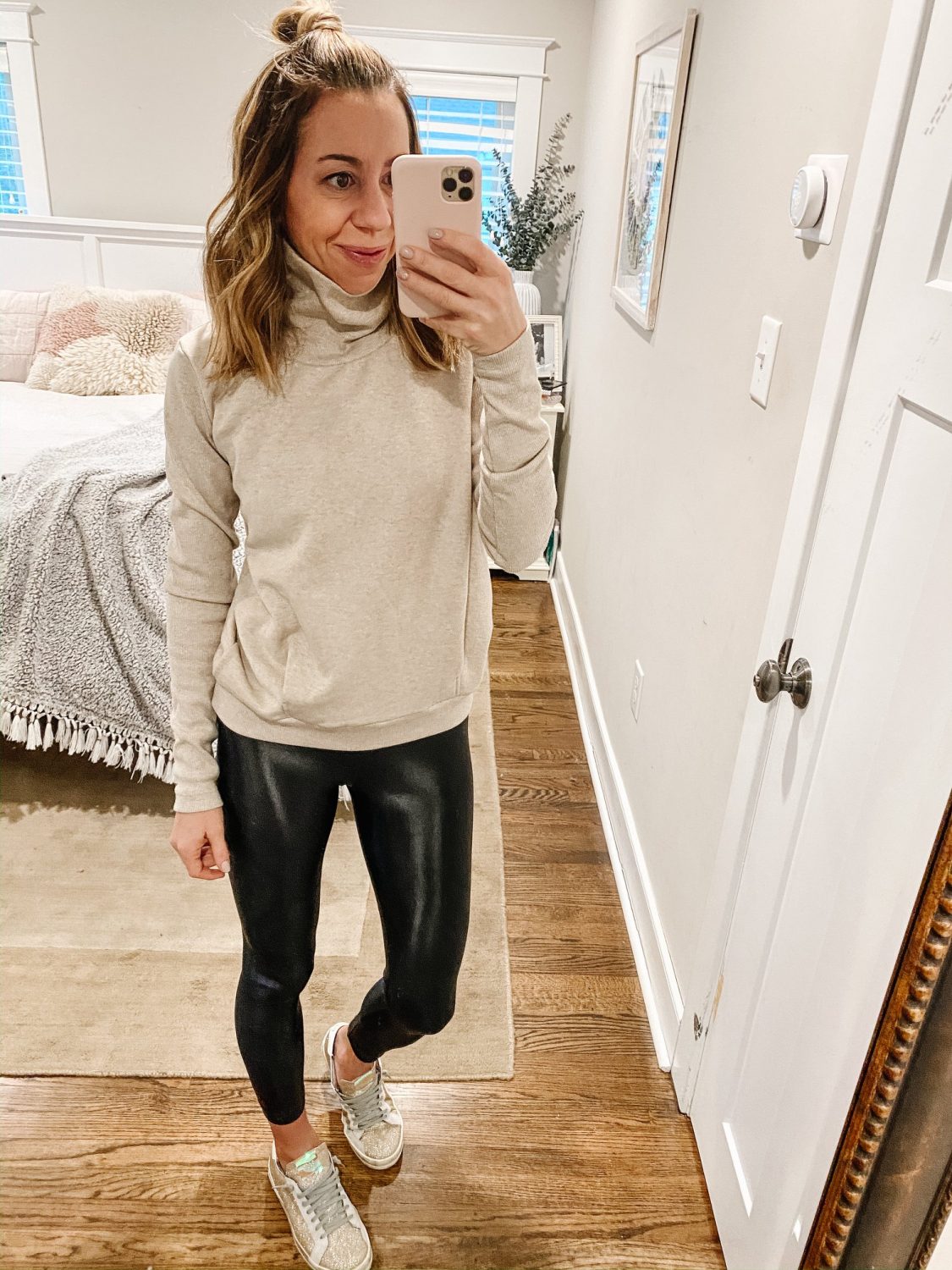 Sweatshirt (exact is sold, out but linked a similar one by same brand that I have and love) | Leggings (XS) | Sneakers (size down if in btwn)
Friday
Bundled up and ready for the weekend. With one kid home from school today I am sending all the good vibes out – stay healthy!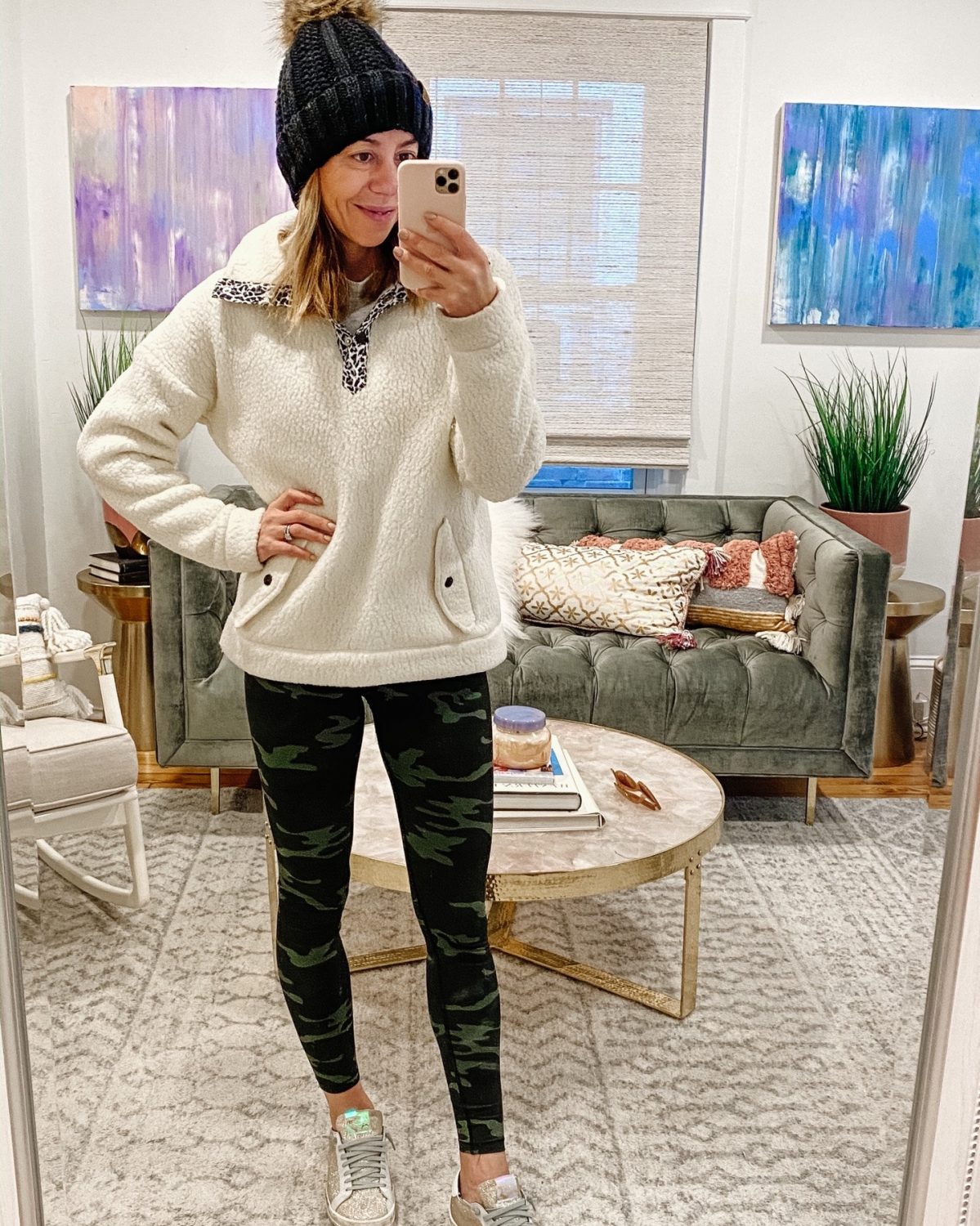 Hat | Pullover (25% off)| Leggings (old, linked similar) | Sneakers