Still over here trying to figure out how I survived without this plaid blazer. It has been the answer to all my burning style questions and occasions. Parent/teacher conference: plaid blazer. Quick trip to Vegas: plaid blazer. Baby Shower: plaid blazer. I am loving this layer for that "whose that girl" vibe but also, I love a bit of extra warmth.
There is a shopping rule that every item you purchase you should be able to wear at least three different ways. I really wanted to put this blazer to the test so I styled it 5 ways. Because the versatility of this layer really needed to be seen. We chose this blazer as one of our items in our January Capsule and we will be featuring the products all month long.
Look 1
Ok, go with me on this one. You wake up in your jammies and have .3 seconds to get the kids to the bus stop. Throw on your jeans, blazer and boom! Never thought you could wear a blazer to the bus stop. Well, now. you. can.
Blazer | Hoodie | Jeans | Sneakers | Bag
Look 2
Meeting with a client? Take your pant suit up a notch by pairing your blazer with a bodysuit and these super silky pants. Prepare to impress.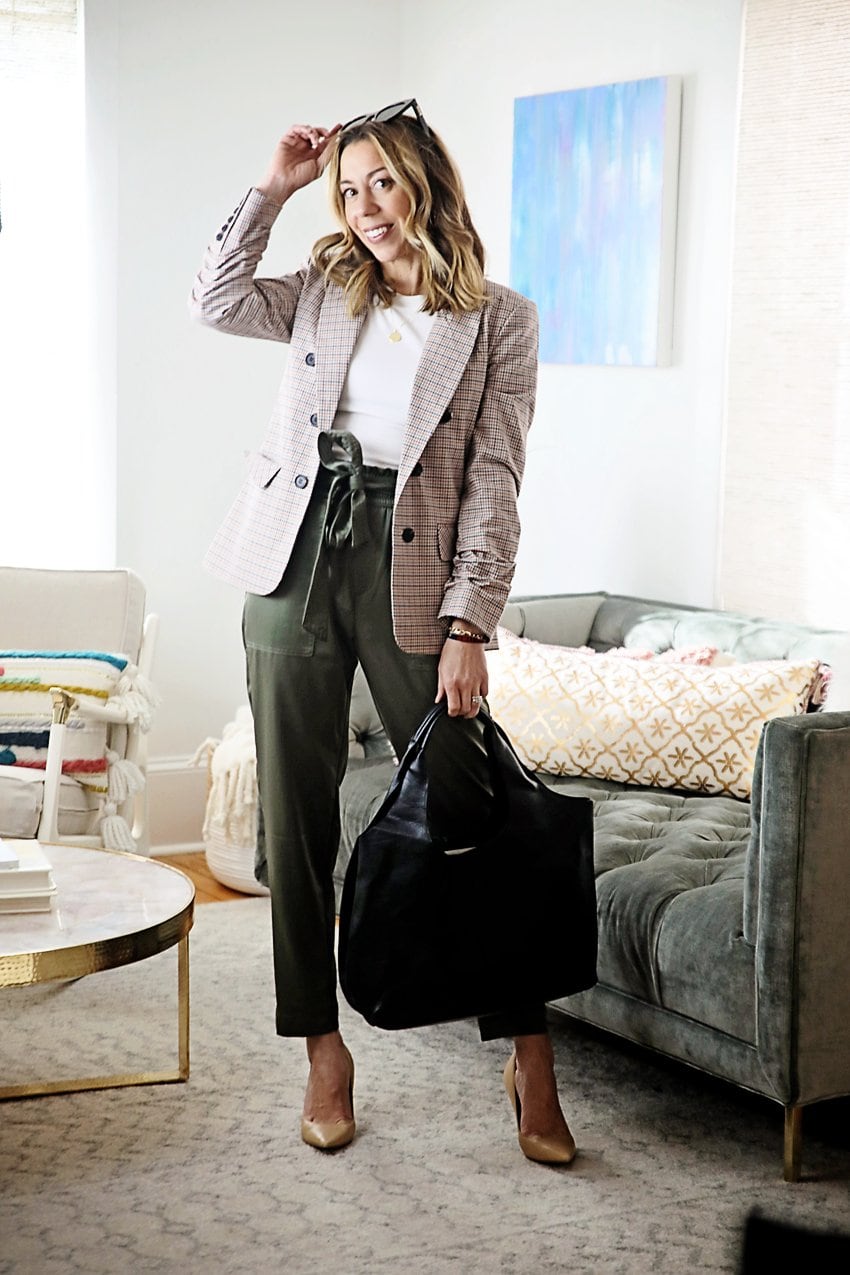 Blazer | Bodysuit | Pants | Heels | Bag | Sunglasses
Look 3
Speaking at a conference? Can't go wrong with a LBD. But how to make this classic number stand out, a plaid blazer of course. This look exudes confidence.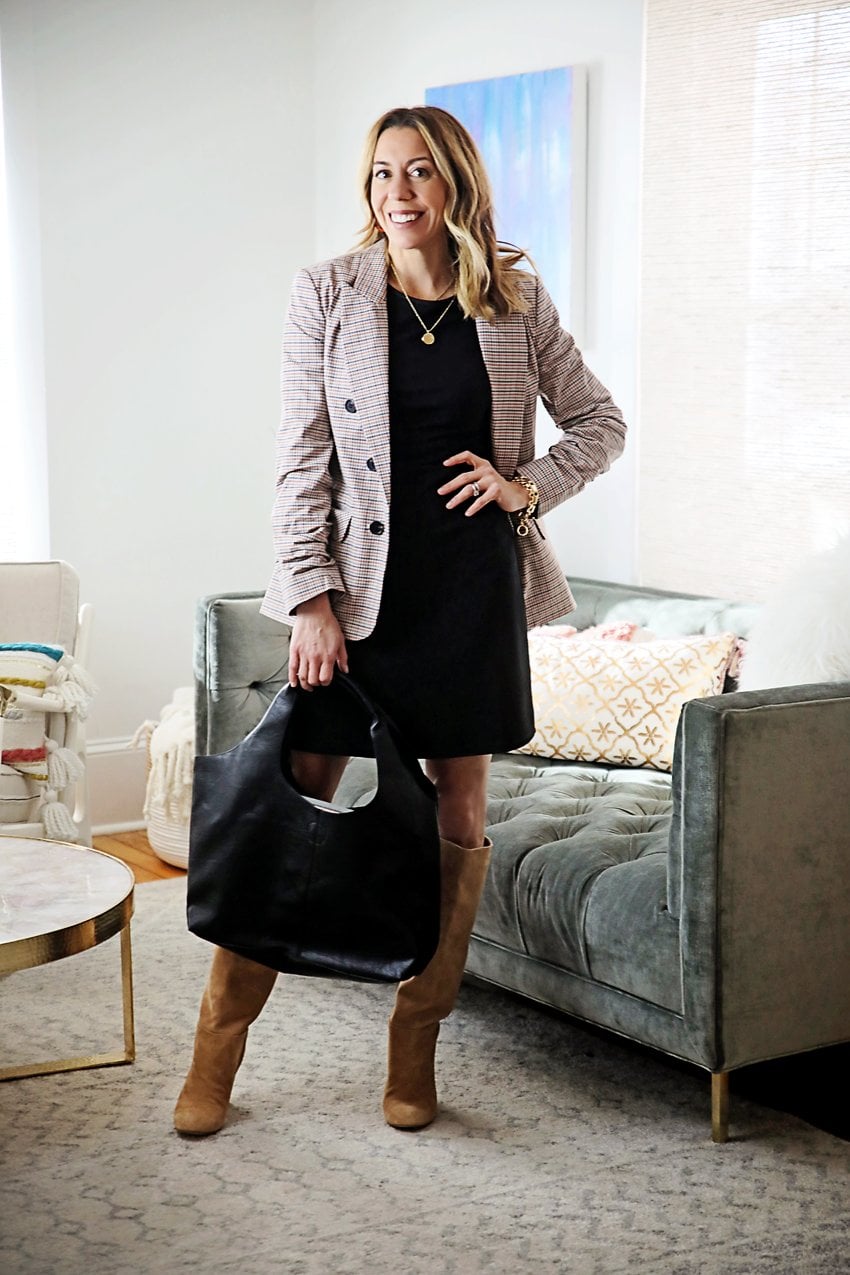 Blazer | Dress | Boots | Bag | Necklace
Look 4
Baby shower or maybe Sunday brunch? Dress up your winter whites with a crisp pattern in the form of… you guessed it: a plaid blazer. There is also something about flares and a blazer that feels super modern.
Blazer | Shirt | Pants | Shoes | Bag | Necklace
Look 5
Girls Just Wanna… wear their graphic tees in winter. Stretch our your spring and summer wardrobe with the an extra layer. All together now: Plaid Blazer!
Blazer | T-shirt | Bag | Shoes | Necklace | Sunglasses
Do you need more options? Of course you do, so we rounded up more favorites below.