Thank you ShopStyle and Macy's for partnering on this post.
🎶 She's always buzzin' just like, neon neon 🎶Ok so maybe John Mayer was singing about neon bar signs, but the buzz is real my friends. Much like a fly is attracted to lights, I find myself gravitating towards brightly-colored, neon styles as of late. Maybe it's because it's winter. Or maybe it's because it's currently 55 degrees in winter (when normally around here it's about 40). Whatever it is, I find that a really good pop of bright color is an instant mood-booster in the post-holiday, dead of winter season. This post is all about how to style neon for winter.
I clearly could not make up my mind of what color to get in this super soft sweater, so I did what any girl would do – I got both! And for the price of it, how could I not?! But let's pump the brakes for a minute, Lindsey. In my adoration of neon, I knew I couldn't let myself look like I am going to Burning Man (no, I still don't fully know what that is). So how to style neon, you ask? I wanted to "class up" my neon game, and decided that when going with a bold hue, it's best to tone down the rest of my outfit with crisp, creamy neutrals.
How to Style Neon:
Pop of Pink
A little girly and a lot of fun. This light hearted hue had my smiling from cheek to cheek. The fit was slightly cropped, so it paired perfectly with these Mango high waisted pants. The coat is also a great Mango find to top off the look. I am wearing a size XS. This coat has all the details from the resin belt closure to the modern snaps on the lapel.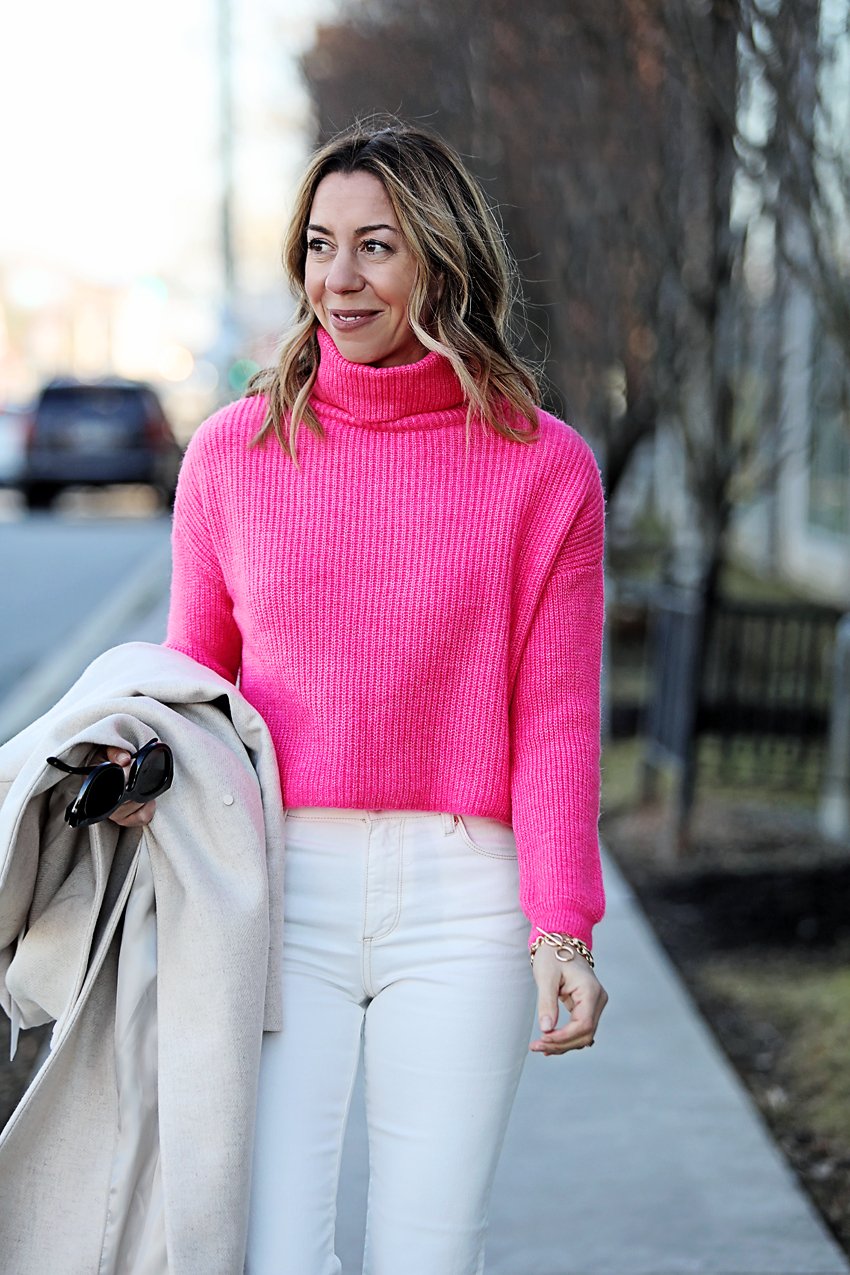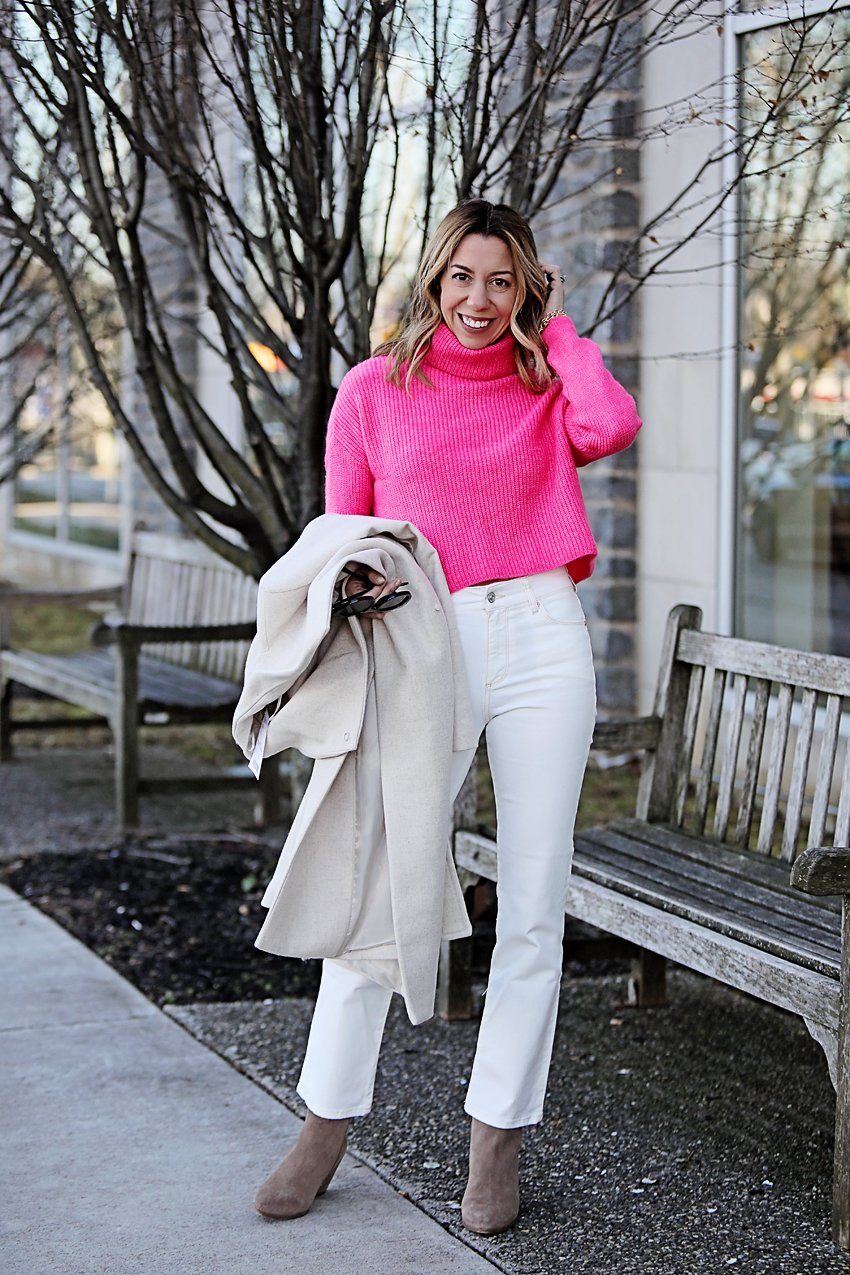 (Not So) Mellow Yellow
To go full on with the neon trend I had to try this fun highlighter yellow color. This color is definitely a step out of the box for me, but the pairing with neutrals makes it so much more wearable.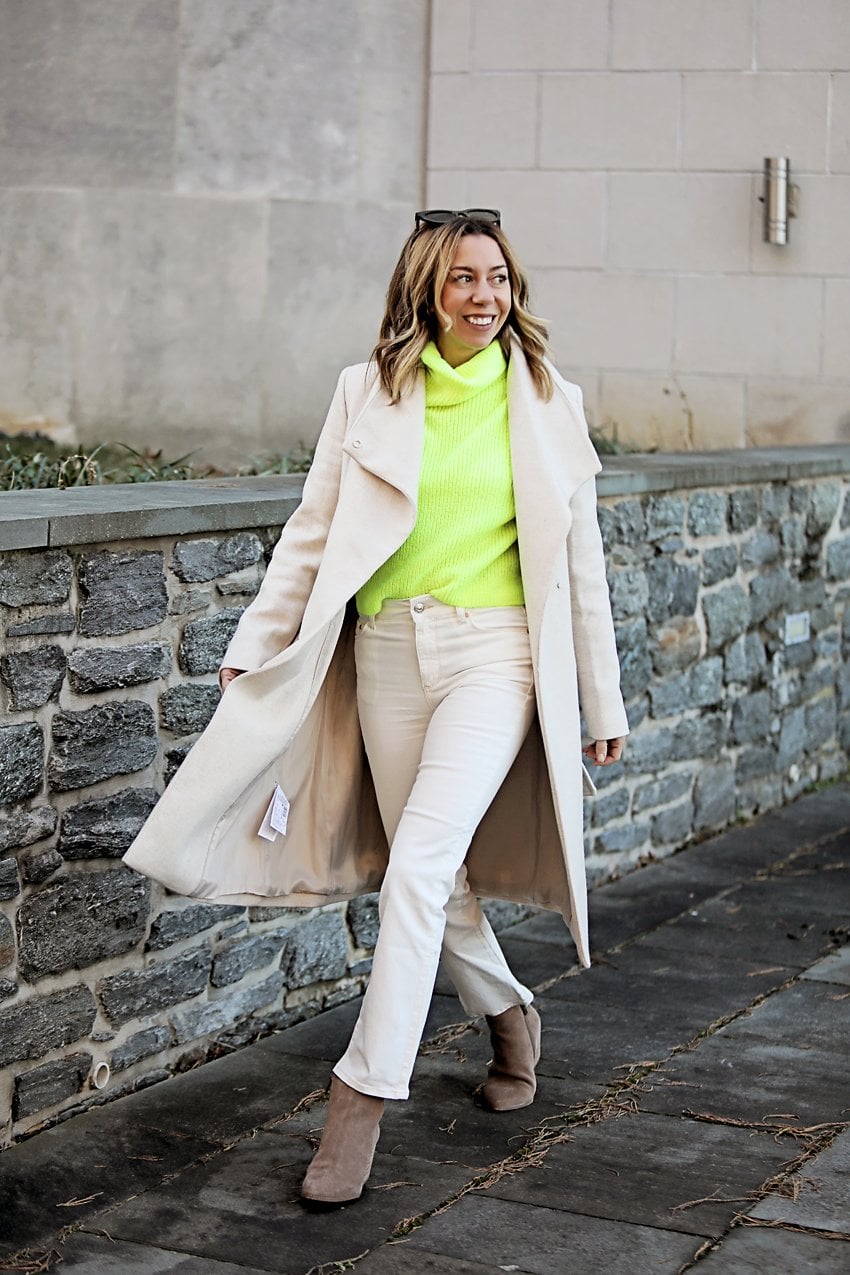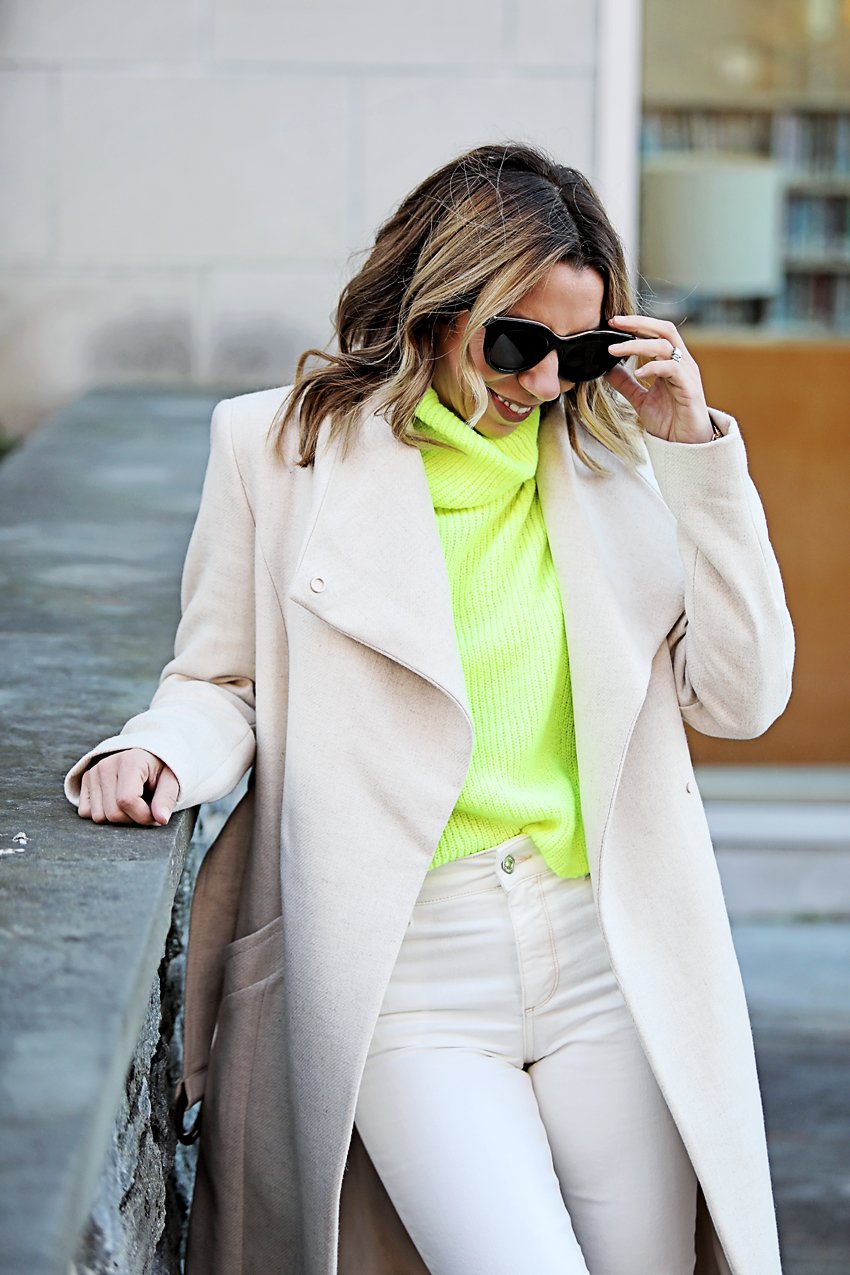 Sweater (wearing both colors; cropped fit, size up for a little length) | Jeans | Booties | Coat
It's no secret that I love trying out new trends, but it's always a little sweeter when the items are on sale. Right now, Macy's is having 2-day sale on some of the most it pieces of the season. Use code TWODAY to get a discount.
More Winter Neon to Love