This post was written by Abby
Well, really my sister got a lash lift first and then I just had to try it. But that's the thing about having four other sisters, one of us is bound to try the latest beauty trend at some point. Yes, I was hesitant at first because I have sensitive eyes and it's not a "necessity". Not a necessity until you try it, then it becomes a necessity. The Lash lift was a definite game changer for me, but what is it exactly? It is a basically a "mini perm" for your eyelashes. So, if you have short or very straight lashes this will give you a subtle curl. The results usually last 6-8 weeks depending on the salon and the your lash type. I am now in week 7 and still see the curl.
Let's talk about the process. I headed into the salon with no eye make-up. The technician walked me through the process, which consists of laying down for about an hour while she applies lotions and potions to your lids. First she put a band above my lash line and then slowly "glues" the lashes the band. Depending on your lash length this process can be timely. Next she applies the "perm" lotion. After about 20-30 minutes all the glue is removed with an oil product. And Voila! Curled lashes. Yes, the results are immediate, but don't be shocked if your lashes look "sparse". Due to the oil product most of my lashes were stuck together. After 24 hours of a no shower, no crying, no balloon toss rule (aka can't get your eyes wet for a day) my lashes really came to life. Just a quick swipe of mascara and boom my lashes never looked better.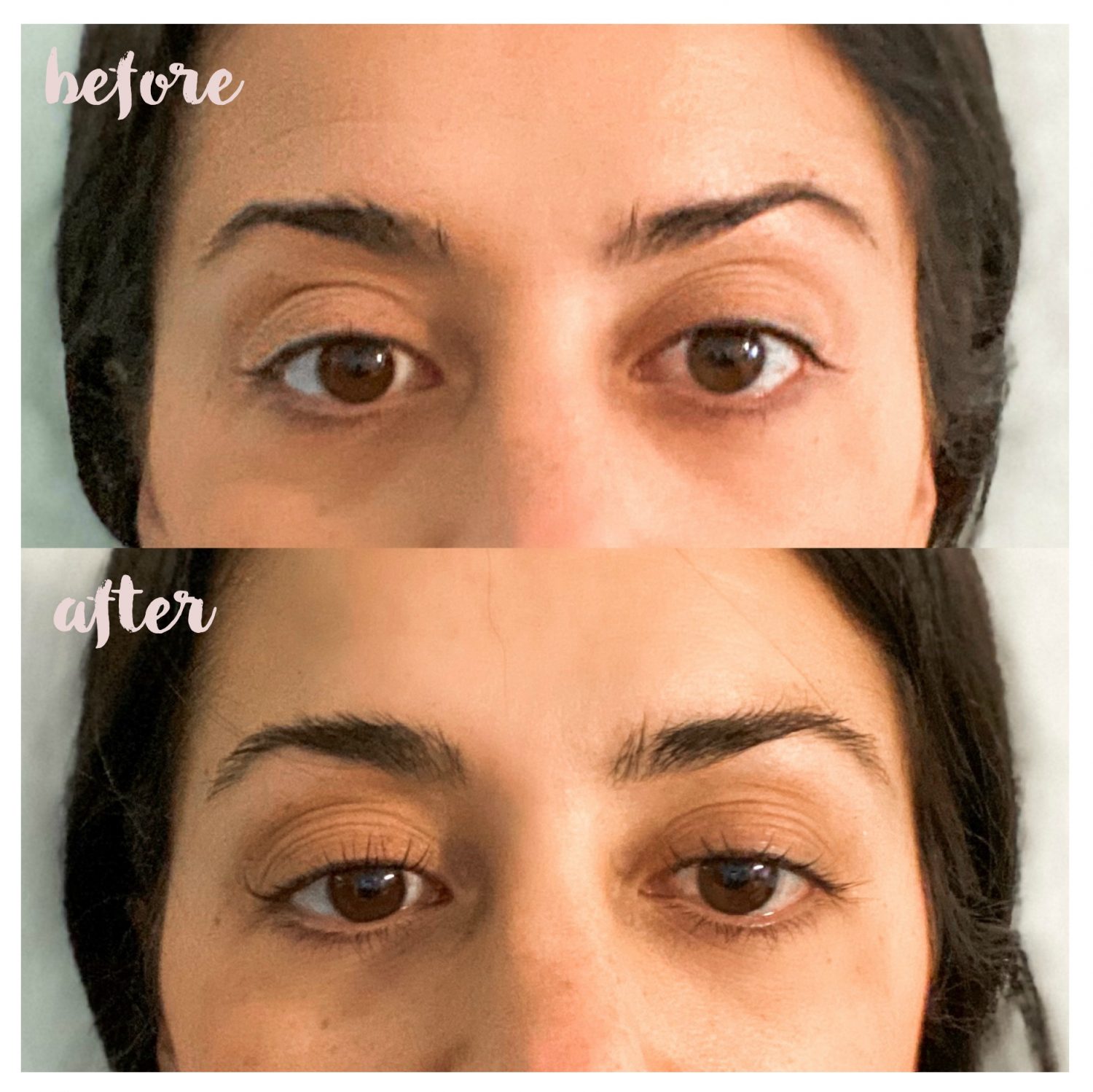 Here are the three things I noticed the most. First, all of my lashes were curled rather than just the outer corners which came from using a regular eyelash curler. Second, I've worn less make-up because I look more awake! And lastly, my lashes actually look fuller and longer. Can't guarantee that last one for everyone, but I'll let the pictures do the talking.