What a week. I'm not complaining, no pity party over here, but whoa. A lot of BIG things happened this week. Some things I can't quite share yet, but promise to share soon. Sometimes when the week is so full it makes the weekend relaxation look so much more enticing. But this weekend I have even bigger plans. I am headed to NYC with not one, not two, but all four of my sisters (and my mom) ((and my cousin, who is basically like another sister)). And we are doing something very, very special. Be sure to follow along in Instagram to get some BTS sneak peaks.
Sunday
First snow of the season (and all sports games cancelled) calls for an impromptu lunch with friends in our favorite "downtown" spot. Fleece for the win – yes, the tunic is pure fleece and the leggings are fleece lined!
Coat | Tunic (less expensive option over here) | Fleece-lined Leggings | Bag | Boots | Hat | His "Amazon Coat"
Monday
I styled this camisole 4 ways for a post and loved this last look so much I ended up wearing it all day. A printed camisole is definitely a closet staples (this one is part of our January Capsule) because you can wear it so many ways.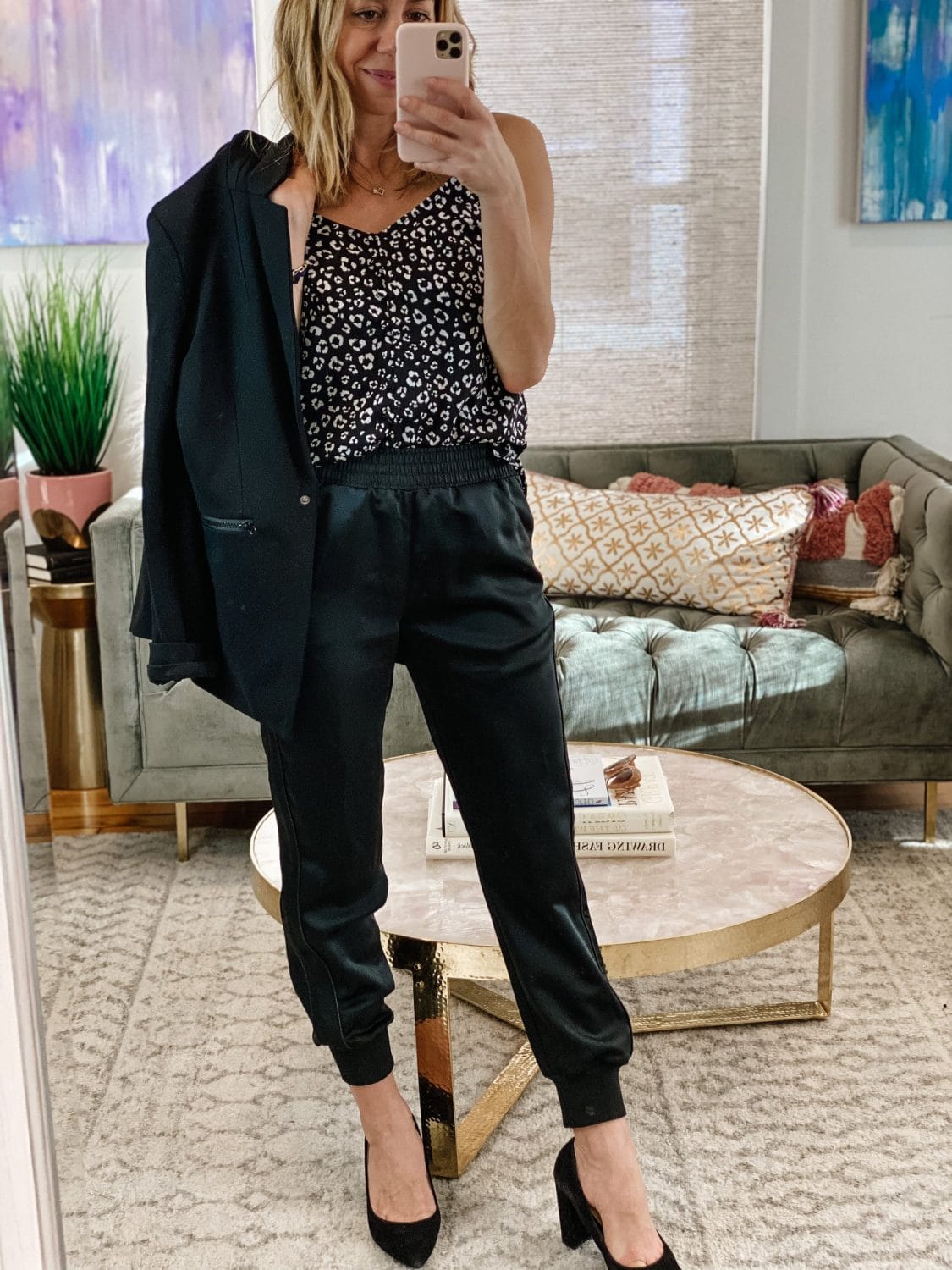 Blazer | Cami | Joggers | Heels
Tuesday
Ugh. Tuesday I went to the meet with my oral surgeon about getting my wisdom teeth out, then ran errands to try to block it all out. This tunic was one of the top sellers this week and pairs perfectly with any leggings, especially your beloved faux leather Spanx.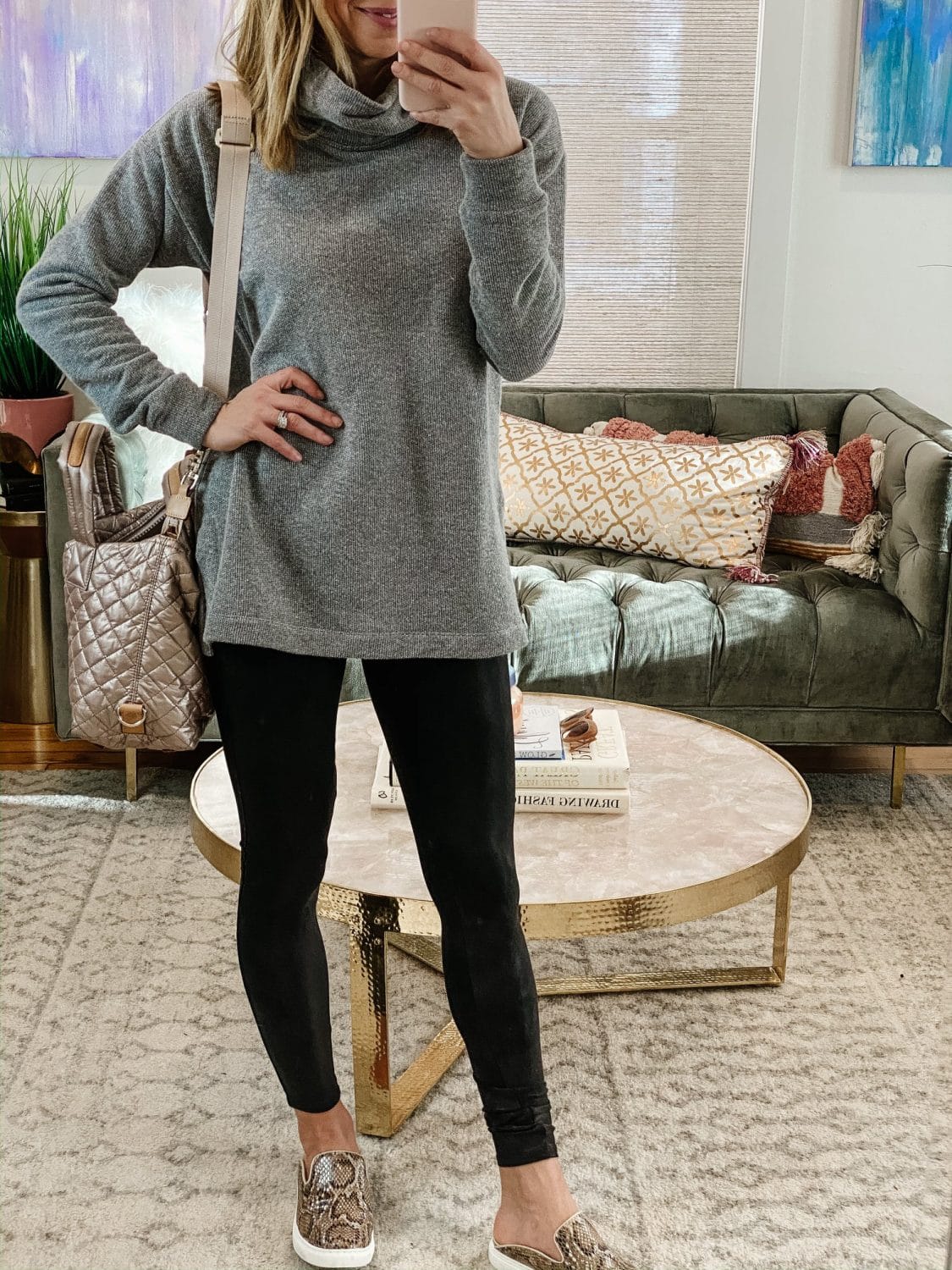 Fleece Pullover | Faux Leather Leggings | Sneakers | Bag
Wednesday
Girls' night out!! This little guy kept asking who was babysitting. Um, daddy!! Only he is not babsitting 😂. Yet ANOTHER piece from our January Capsule – this sweater makes camo look chic and there is ZERO itch factor – don't even need an under layer.
Sweater | Jeans (size down) | Boots
Thursday
Busy, busy day at work! The entire TMC team was under one roof and it really makes my heart smile seeing all of these women being creative together. We did a HUGE photoshoot with Alison for most of the morning, and after being wiped from 17 outfit changes (no joke), I put on my comfiest go-to's. Day part 2 starts when the kids get home from school and I start the driving/homework/dinner/more driving run around.
Hoodie | Jeans (size down)| Sneakers | Strap | Bag
Friday
When the weather can't decide if it's winter still and also a little bit of spring, you dress the part. Testing out the combat boot trend with these super edgy Uggs (!!) Very comfortable but also very out of my comfort zone! Thoughts?
Cardigan | Tank | Jeans | Boots |Bag | Necklace (linked similar)