OK I just want to start this off by saying I am a teacher, turned mom, turned fashion blogger who now has 4 boys, a super cute husband and an extra messy oversized car. Nowhere on my resume will you find anything to do with yoga, except for the fact that I love it. Do resumes still have hobby sections? If that's case, you would find it there right next to red wine enthusiast. But back to yoga. I love it so much that I wanted to share it with all of you. Yoga is my escape that keeps me present and grounded and strong. I know that is a bit of an oxymoron, but whatever it is, my body craves it.
As a busy mom, my practices doesn't always look like this…..
The reality of my practice is more like this….
But I think we can all agree that yoga is yoga no matter where you do it. After completing my first EVER 30 day challenge with all of you online, I couldn't just leave it at that.
And so I present Bulldog X The Motherchic Phase 2
What is Phase 2 you ask? Phase 2 is all about activating your body AND mind. This challenge includes 3-4 "free choice" yoga classes that you can work into your week. This challenge leaves a little more wiggle room for other types of exercise (walking/running/biking/dancing etc…) which you can do on days in between. We also included an "activate your mind" section with podcasts we love (and some that you all recommended to me).
So Here is the Deal
To access the challenge you need to create an account at Bulldog Yoga Online (and yes, the first 30 days are free!). After that it's $12.99 per month, but it goes without saying that it's the best $12.99 I spend each month. If you already have an account, you are good to go and you can download the schedule below.
Download the schedule by clicking on the download button below 👇🏼 After you download the schedule, it is CLICKABLE, so you can access the classes and podcast with a simple click!
A Week at a Glance
Here is a closer look at each week in our sample schedule. You are able to customize the schedule to your time allowance throughout the week by choosing your workouts. Pick three out of the four recommended classes or challenge yourself to do all four. We also included a list of podcasts (all reader recommended) to help activate your mind.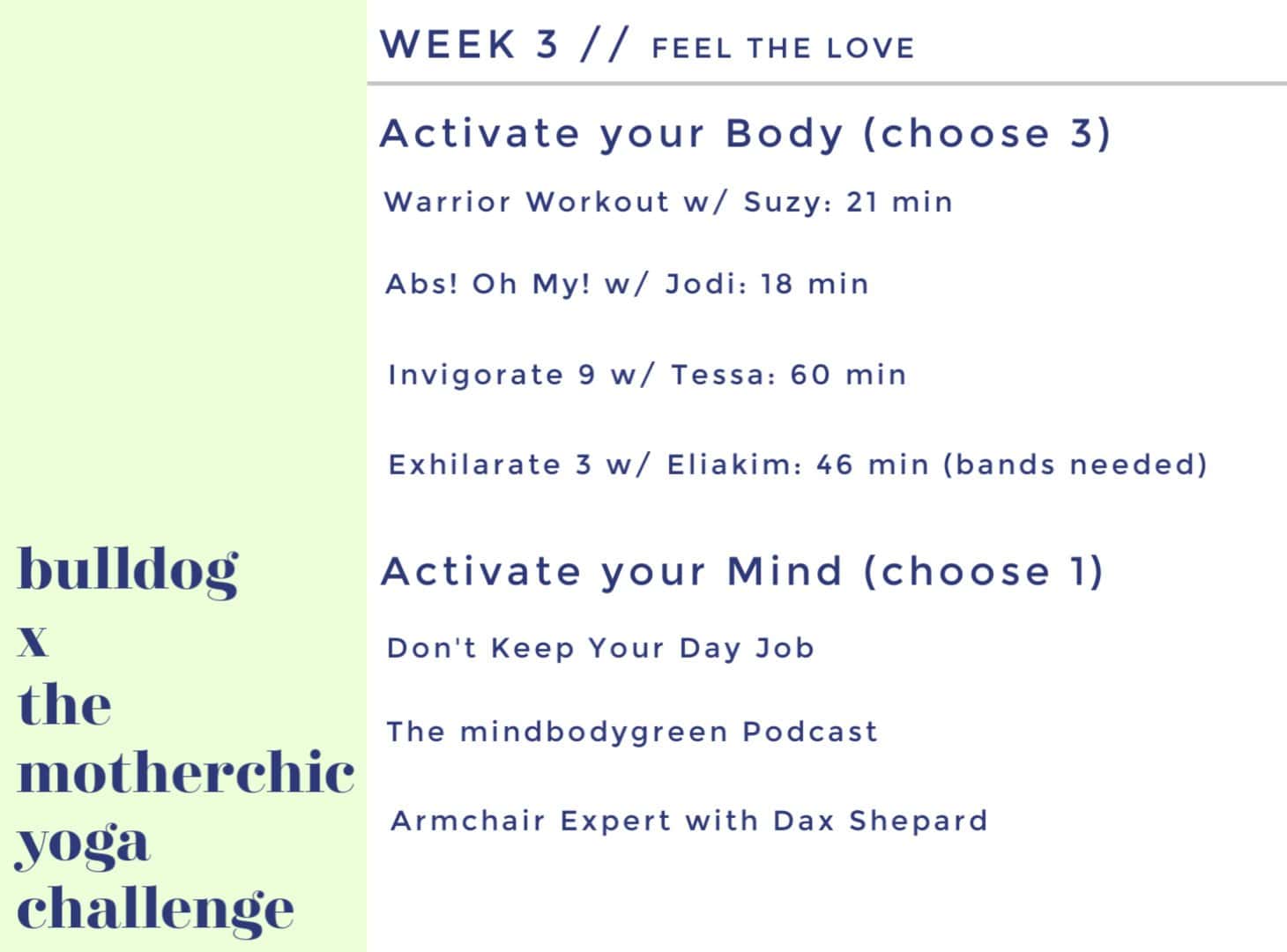 Accountability is Key
Seeing all of you sharing your workouts on Instagram was super motivating for me, especially on days where I was "too busy" to get in a workout. We created a little insta-story ready template for you all to fill out each time you do a workout. Save the graphic below to your phone and make sure to tag @themotherchic and @bulldogyoga with #bullchic so we can see you!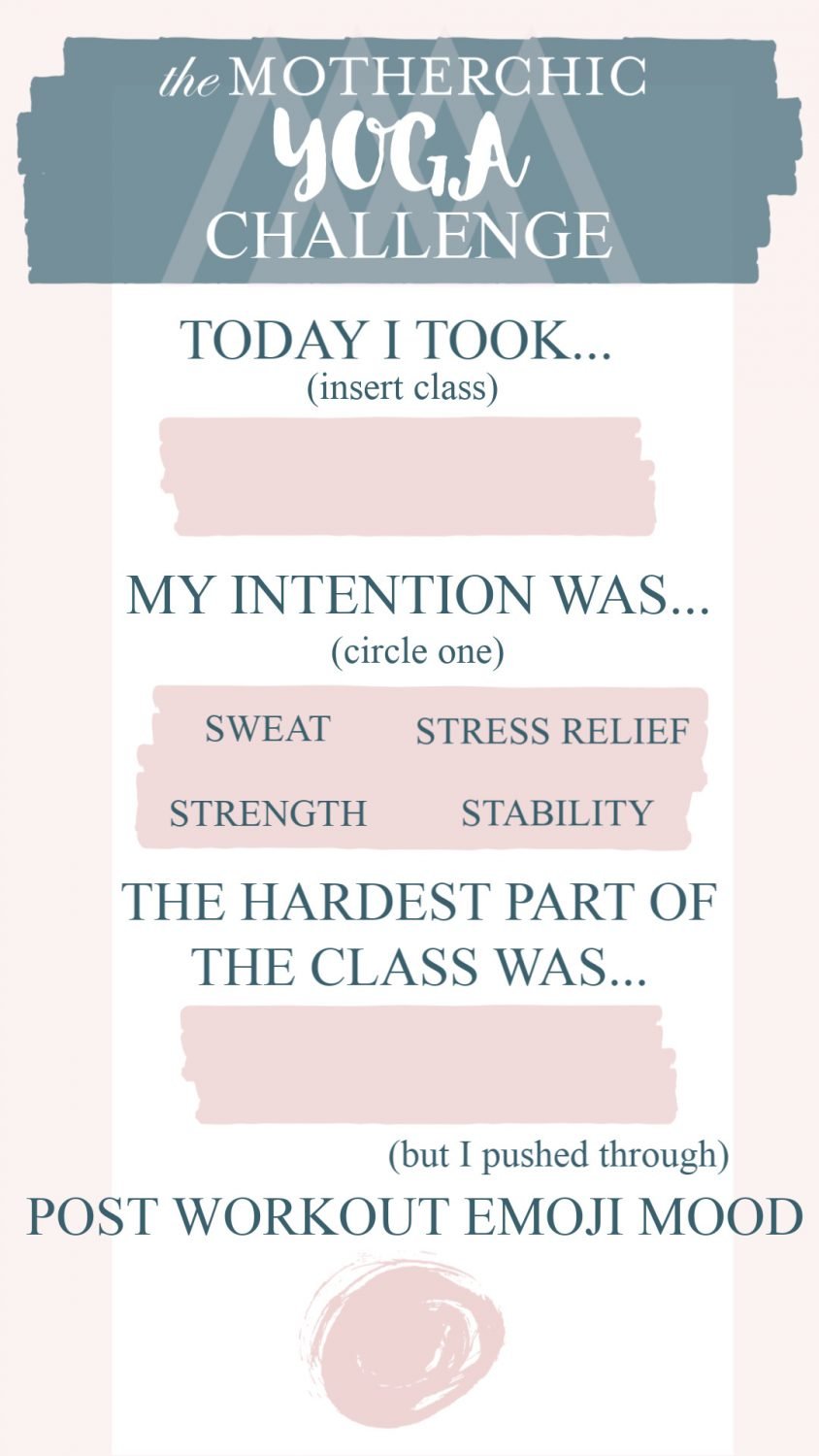 But wait, there is more….
If you missed out on last month's 30 day challenge and had serious FOMO (we get it), you can also try that challenge this month. The schedule is below and your link for 30 days FREE is right HERE!
Phase 1 Challenge Sample Schedule