What's better than a cheese board? Or perhaps a candy board. Or wait, just a board of yummy, salty snacks?! Why, a sweet and salty board that combines the best of all of those worlds, of course! We have been seeing these crazy, elaborate boards all over Instagram and Pinterest from movie night theme to…wait for it…french fry boards. You can 100% believe we are going to dip our toes into the fries board soon.
The first rule in making any kind of sweet and salty board is variety! After that there are no rules. There's no right or wrong way to construct and lay out food on a platter, or at least in our book. Have fun with it, and definitely taste test along the way. It's the toughest part of the job but someone has to do it, right?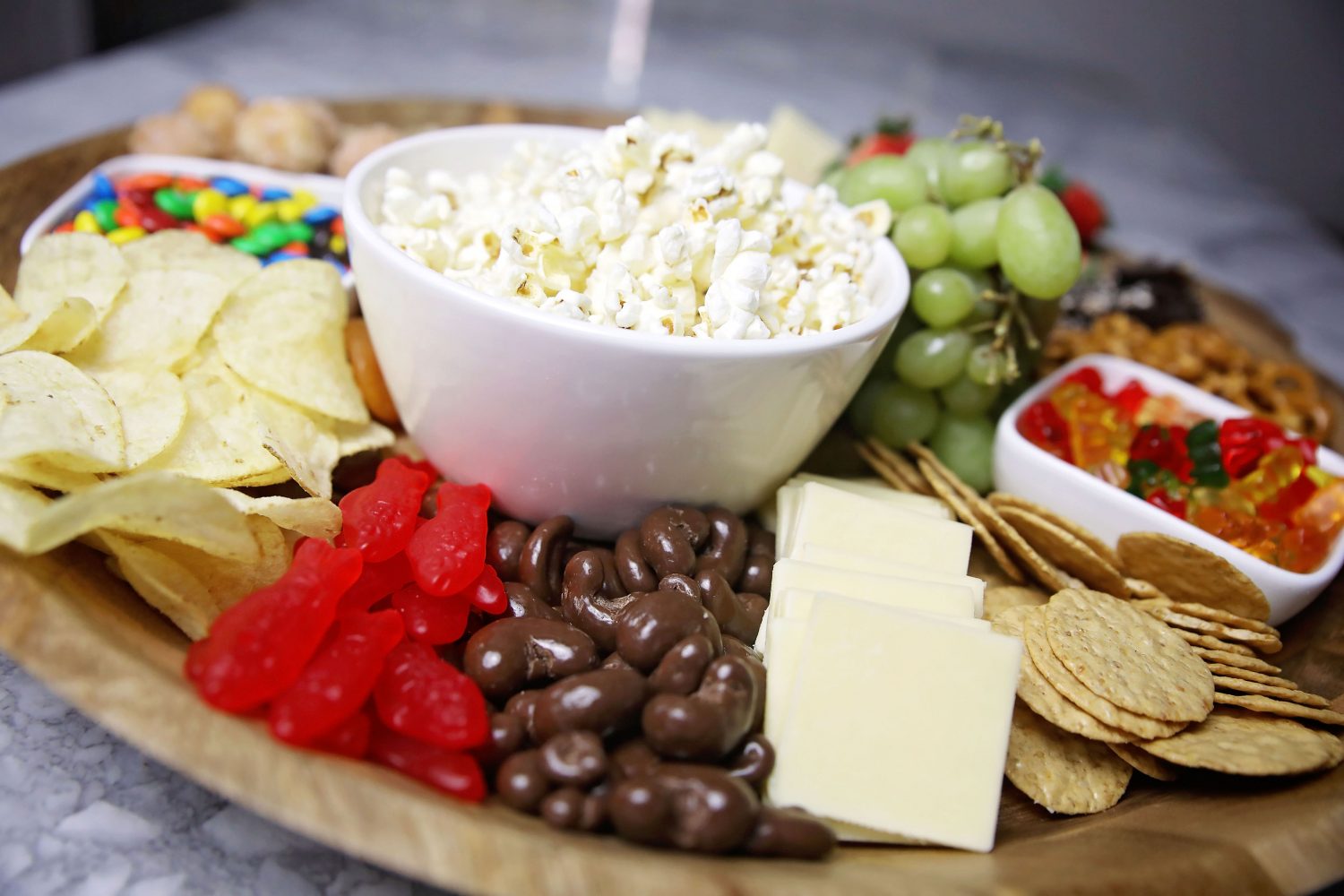 Sweet and Salty Board
You can use whatever your heart desires for this board, but wanted to share what we used to help get your creative juices flowing!
Potato chips
M&M's
White cheddar popcorn
Twizzlers
Sea salt chocolate cashews
Pistachios
Donut holes
Dried apricots
Gummy bears
Milk chocolate bar
Sharp white cheddar cheese
Blue cheese
Gluten-free sesame crackers
Strawberries
Green grapes
Swedish Fish
Gluten-free pretzels
Dark chocolate almond bark
It may seem like a lot, but when you're hosting/bringing to a party it is sure to be gone quickly! If you're making for a more intimate setting (hello, Valentine's Day!) you can always scale back on how much serve. Or don't, we absolutely won't judge 😉
Shop More Serving Trays