Can you feeeeel the love tonight?! Why this day exists, one will never know. And even thought I try to convince my self that I don't really buy into Valentine's Day, my husband likes to remind me of the one time he didn't get me a present and I cried. I was 7 months pregnant, people! Can you blame me? Moral of the story, he will NEVER make that mistake again. Anywho, no matter your Valentine's Day beliefs, we are ready for it just in case you are too….
What to Wear
Sweater (wearing a small)
Shop the Valentine's Day Edit
What to Gift
'Tis the season of L-O-V-E but that doesn't just include your significant other anymore. Your mom, sister, BFF, co-worker — they deserve just as much love! And your kids, no matter how messy or wild, deserve all of the extra love ❤️
Shop Valentine's Day Gifts for Him
Shop Valentine's Day Gifts for Kids
Shop More Valentine's Day Gifts
What to Eat
The Ultimate Cheese Board from Cornerstone! Locals, you can order this here, non-locals, you can order the most amazing artisan gift baskets HERE. All can use code MOTHERCHIC for 10% off! Don't like cooking? I feel you! Check out the full catering menu here.
💕 A Meat Bouquet. Yep, you read that right! A cheeky little treat in the shape of a bouquet of roses that everyone can enjoy. Now to decide — is this for your husband, your kids, or Galentine's Day?!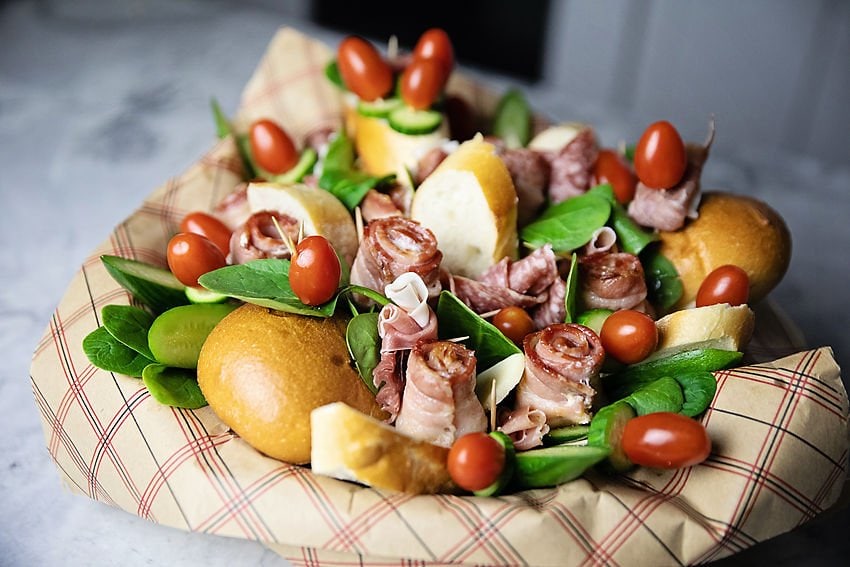 💕 Sweet and Salty Board. Your husband, your kids, your BFF – they will all thank you continuously. Trust us on this one.
And with that, happy v-day ladies! 🤪😍