At a recent doctor's appointment, my doctor asked me about my health goals. Besides preventing illness, my answer was "optimization of health". While there are so many things I am passionate about doing and seeing and experiencing in my waking hours, I am also passionate about adequate sleep. I can't do all the things I want to do and be the mom/wife/friend/boss I want to be if I don't get a SOLID 8 hours of sleep. I want a bed that literally calls to me. Between my LuuF mattress, tencel sheets, ridiculously comfy pillows, and weighted blanket, I will admit it is hard to get out of bed in the morning. It's been about a year that I have been singing the praises of everything and anything that LuuF creates and this post is all about diving into each of their products. And yes, I'm sharing huge discount codes.
The Luuf Mattresses
My entire family sleeps on LuuF Mattresses. My husband and I have the king size Luxury Firm Multi-Sleeper which is has that plush bed feel, but also very supportive and is created with a combination of foam and spring (hybrid mattress). My kids all sleep on Little LuuF Mattresses which are designed for lighter bodies and have a slightly lower profile. Here are a few things to note that set LuuF Mattresses apart…..
Made in USA – 100% hand crafted with American made components.
The mattress fabric Oeko-Tex certified, which is one of the highest independent ratings in fabric. It guarantees their mattresses are free of harsh chemicals and carcinogens (also no ozone depleters, heavy metals, LOW VOC, made with NO formaldehyde, and WITH a natural fire barrier made of cotton and rayon.
Can be used with or without a box spring.
Top notch customer service – free delivery, free returns no questions asked! The mattresses are delivered via UPS in a box right to your doorstep.
Shop all LuuF Mattresses HERE
Shop all Little LuuF Mattresses HERE
Discount codes for LuuF Mattresses:
Use Code MOC40 to save 40% off any mattress or accessory!
Sheets
Once you go tencel, it's hard to sleep on anything else. These sheets are cooling in the summer, and warm in the winter for optimal temperature regulation. Super silky feel, just added bonus. My entire team also swears by these sheets!
Shop Sheets HERE
Discount code for LuuF Sheets:
Use Code MOC40 for 40% off any LuuF Accessory (shop all accessories here)
Pillows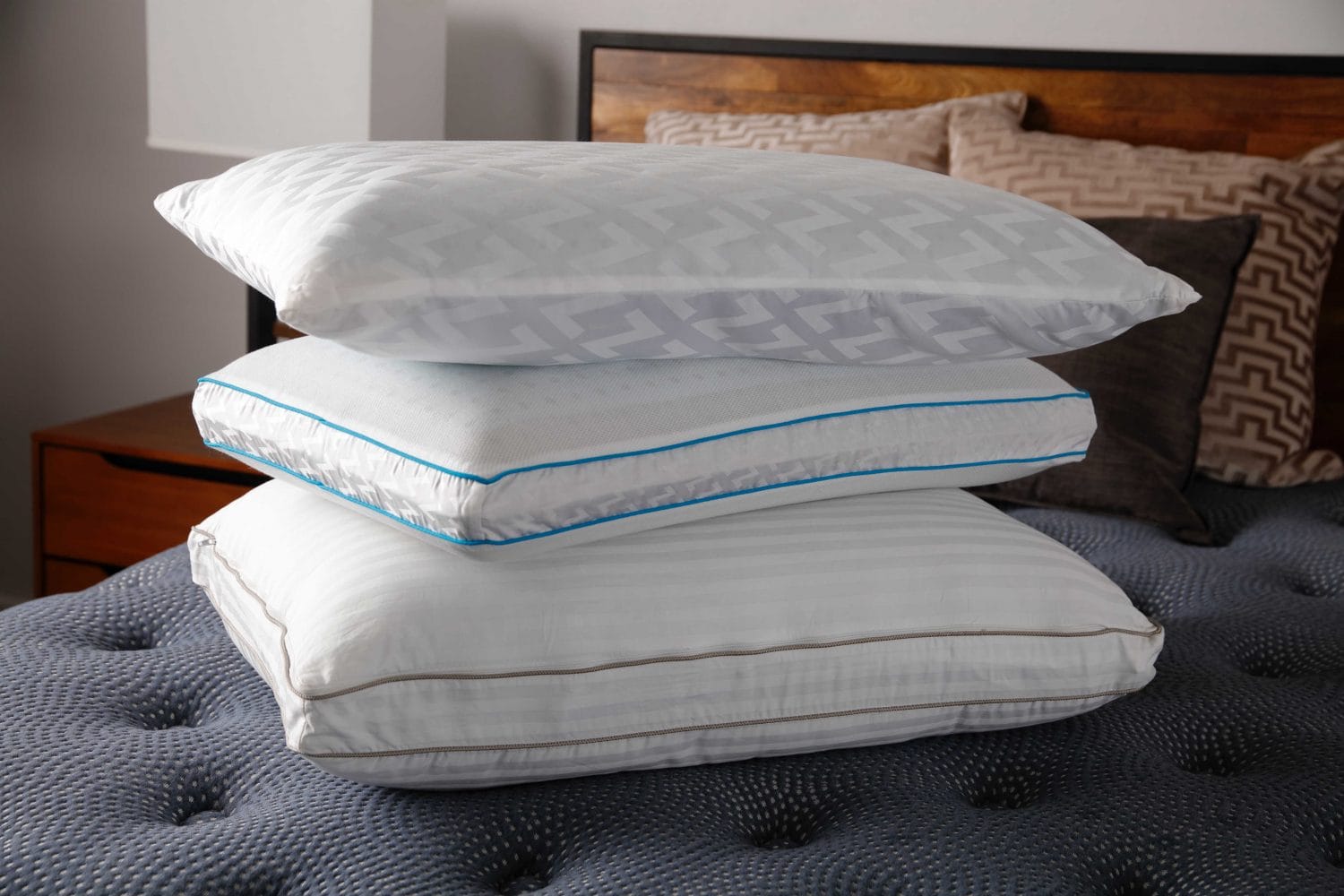 Gel, cooling, down alternative – something for everyone! Ok maybe I am a bit of a princess and like the gel pillow for under my head, and like to snuggle the down alternative under my arms and against my body (that is when there isn't actually a child in my bed to snuggle).
Which pillow is best for you?
Gel Pillow // This is the thickest pillow they offer and has the most support. It's great for side sleepers or people with broad shoulders. It's also ventilated so it doesn't trap heat. Comes with removable tencel cover for easy washing.
Cooling Pillow // Good for all sleep positions and best for people who like to keep cool. It's designed with omni-cool technology and has a removable tencel cover for easy washing.
Down Alternative Pillow // This is the most traditional pillow in the collection and the memory foam layer can be removed or flipped for your perfect fit. Made with out allergens, odors or sharp quills.
Little LuuF Pillow // Designed specifically for little bodies, this two sided down alternative hypoallergenic pillow has a low profile to support small necks/shoulders. Ages 3-12.
Pillow Discount Code:
Use Code MOC40 for 40% off any LuuF Accessory (shop all accessories here)
Weighted Blanket
Be still my heart (and body). Saving the most game changing piece for last. Enter: the weighted blanket. This new health trend is all the rage and quite frankly I can't unwind without mine. So what's the deal with weighted blankets, you ask? They use contours pressure to softly simulate pressure points which eases anxiety, relaxes the body, and melts stress away.
My kids all have them and my oldest son said to me unprompted one night, "Mom, thank you for getting me this blanket. When I get into bed and put it over me, it just makes me not think and I just go right to sleep."
I can't make this stuff up.
Quite frankly I couldn't agree more. Part of my night time routine is reading for 10 minutes then doing a 15 minute meditation with the Calm app. Doing these things with the weighted blanket on takes relaxation to a WHOLE different level. Most nights I am already asleep before the mediation ends.
Shop Little LuuF Weighted Blankets HERE.
Adult Weighted Blankets are available for HERE.
Here's to happy, healthy, WELL-RESTED kids and adults.
Any questions?! Happy to help with any that you might have, just leave a comment below!