It's been my first week back to the normal week after my wisdom teeth. And woof, the recovery has not been pretty. But there are some fun things on the horizon that I've been looking forward to. For one, Spring is a mere four weeks away. Which also mean spring break is right around the corner and for a week we can trade in our sweaters for swimsuits. Until then, here is what I wore this week with a few subtle nods to spring.
Sunday
Spent the day with some amazing ladies and had to "dress" for the occasion. These faux leather pants were great for a chilly day but also chic! I will style them a few more ways to show versatility.
Bodysuit (size up) | Pants | Booties
Monday
Tie dye is trending and I am fully on board. Full post coming soon on all things tie dye!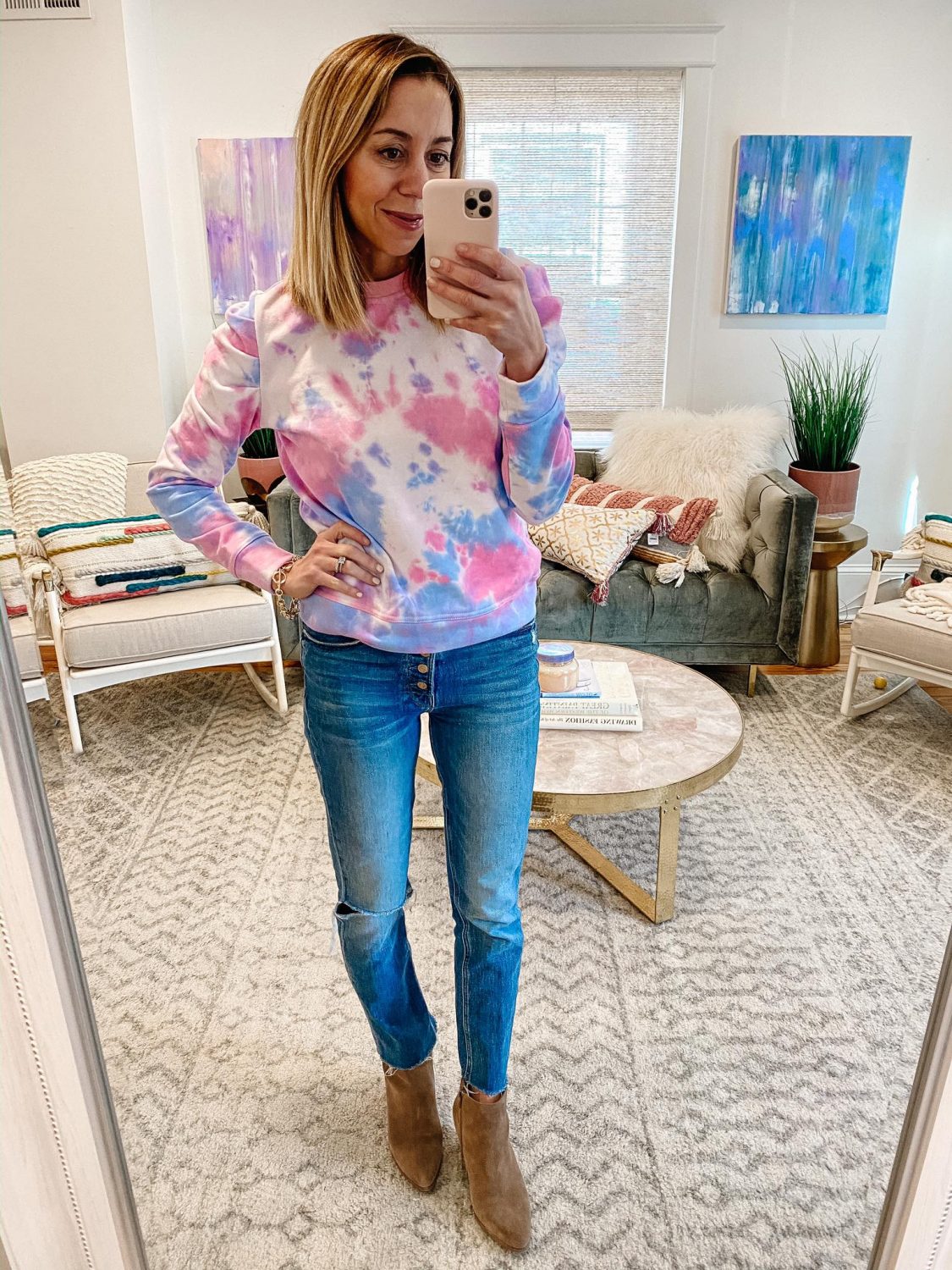 Sweatshirt | Jeans (sold out, linking similar from same brand) | Booties
Tuesday
Back to neutrals. Yes, leopard is a neutral, but in this case the perfect pop this outfit needed.
Cardigan | Cami | Jeans | Sneakers
Wednesday
Romper FTW! And no, FTW doesn't stand for Friday, Tuesday, Wednesday but for some reason every time I see it, that's what I think. I digress. This romper is already a top selling this week and for good reason. It is so comfy and the price is unbeatable!
Jumpsuit (so soft!) | Jean Jacket (sold out, linking similar) | Sneakers (linking similar here) | Necklace
Thursday
A work meeting calls for a cashmere sweater and a few extra accessories. These boots are selling out fast, but come in a few other colors too!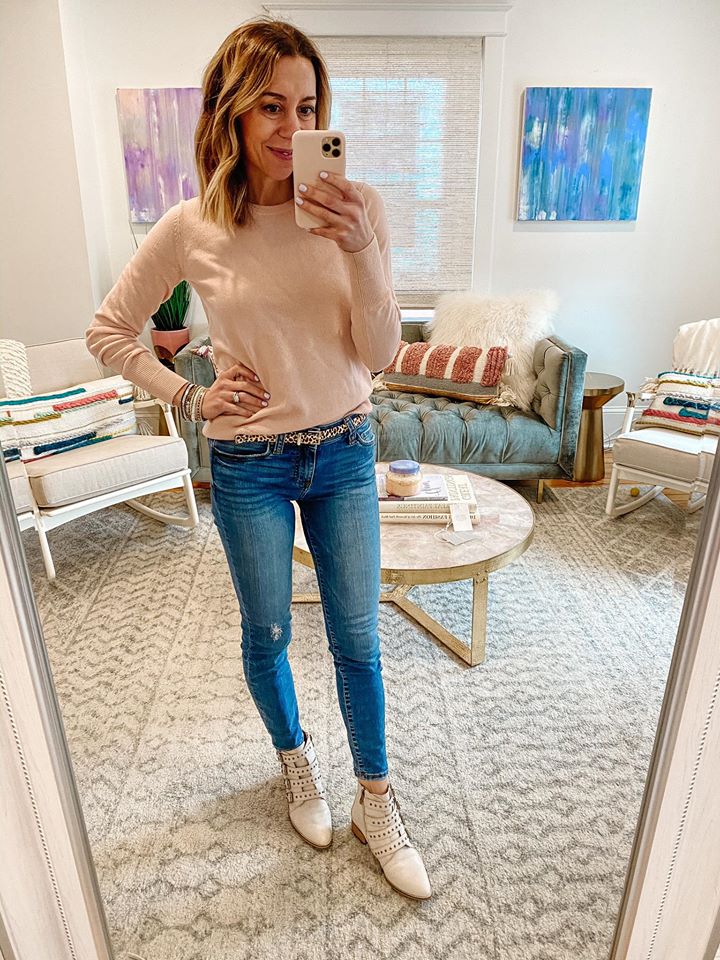 Sweater | Jeans | Belt | Booties | Bracelet
Friday
Friday I'm in… (sorry had to do it!)
Love Sweatshirt | Jeans | Sneaks