When in doubt, grab your favorite graphic tee. At least that's been the case for me recently. From crazy leopard tongues to vintage, rock band-inspired styles there's a graphic tee that will literally speak to whatever style you have. Speaking of style, there's no limit or rule on how to style — make it all your own! From a pair of classic jeans to skirts to shorts, your new favorite tee will find endless friends in your closet. Now, which one to choose?! Don't worry, you know I'm here to help you out with that 😉
Left:
(Also wearing: Jeans | Jacket | Sneakers )
Right:
Leopard Tongue Tee (save version here)
(Also wearing: Cardigan (old, similar here) | Jeans | Sneakers )
More Ways to Wear
A little more inspiration on how to dress up or dress down your new favorite tee. Honestly this would work with any graphic tee, I have just been in love with how soft this one is!
Also featured:
Pants | Heels | Clutch | Earrings
Also featured:
Jean Jacket | Pants | Mules | Bracelets (save version here)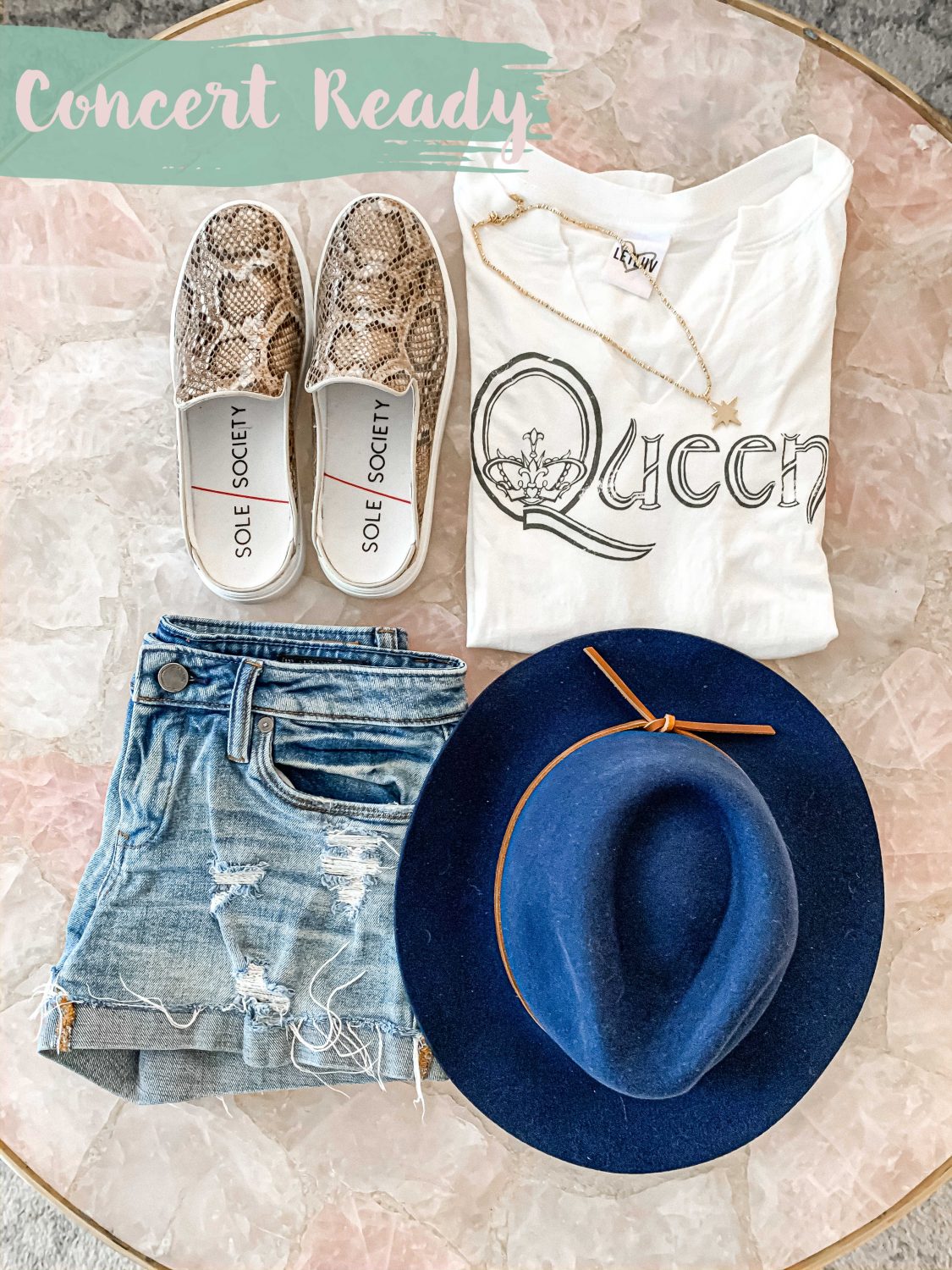 Also featured:
Slides | Jean Shorts | Hat | Necklace
Shop More Graphic Tees