Well, February, even with you and your extra day this year you sure went by in the blink of an eye. So fast that we *almost* didn't have our March Capsule Wardrobe quite ready for you, until we were like wait what, MARCH?! Pretty sure spring starts in March (cue the jazz hands). In like a lion out like a lamb or something like that. Basically what I'm trying to say is that this month's capsule is all about the transition into spring and updating your warm(er) weather staples. Meet the items I'll be styling on repeat over the next month…..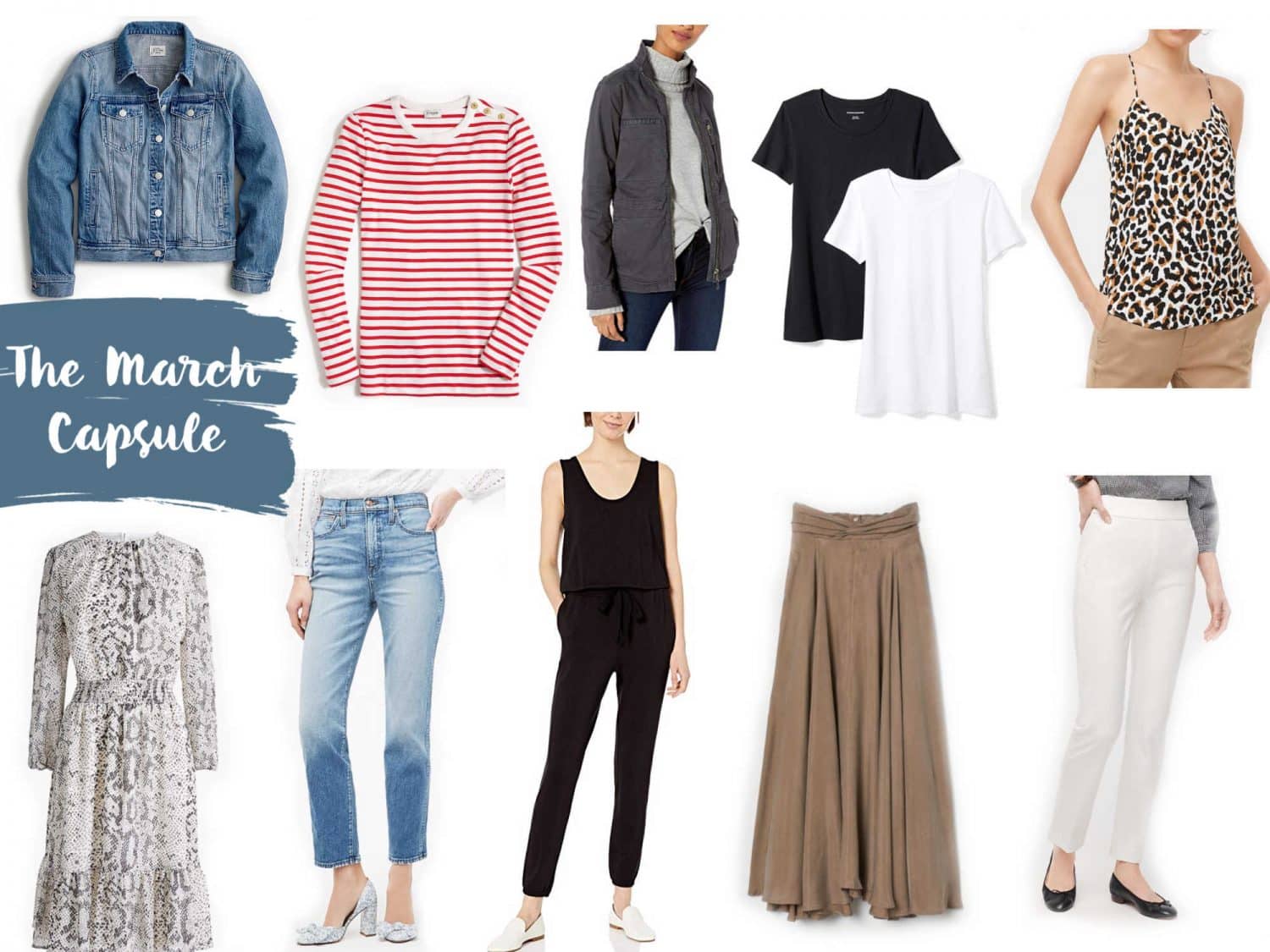 The Essential Tee
I have to admit that I have this amazing 2-pack of tees in the v-neck version. I love them so much that yes, I had to buy it in the crewneck version. If you are looking for a white tee that isn't see-through and is v v affordable, you have met your match my friend.
The Go-to Spring Jacket
I purchased this utility jacket last year, and to say it's one of my most worn layers is an understatement. For the amazing price and even better quality this jacket is a no-brainer in my book. From jeans to dresses to skirts the length of this jacket pairs well with just about anything. Including your favorite vino.
The Light Wash Jean
Spring is upon us and so are all the light-wash jeans. Although feared by some women as not looking super-flattering, the key to this is the quality of the denim. A "true denim" fabric will hold up and hug you in all the right places.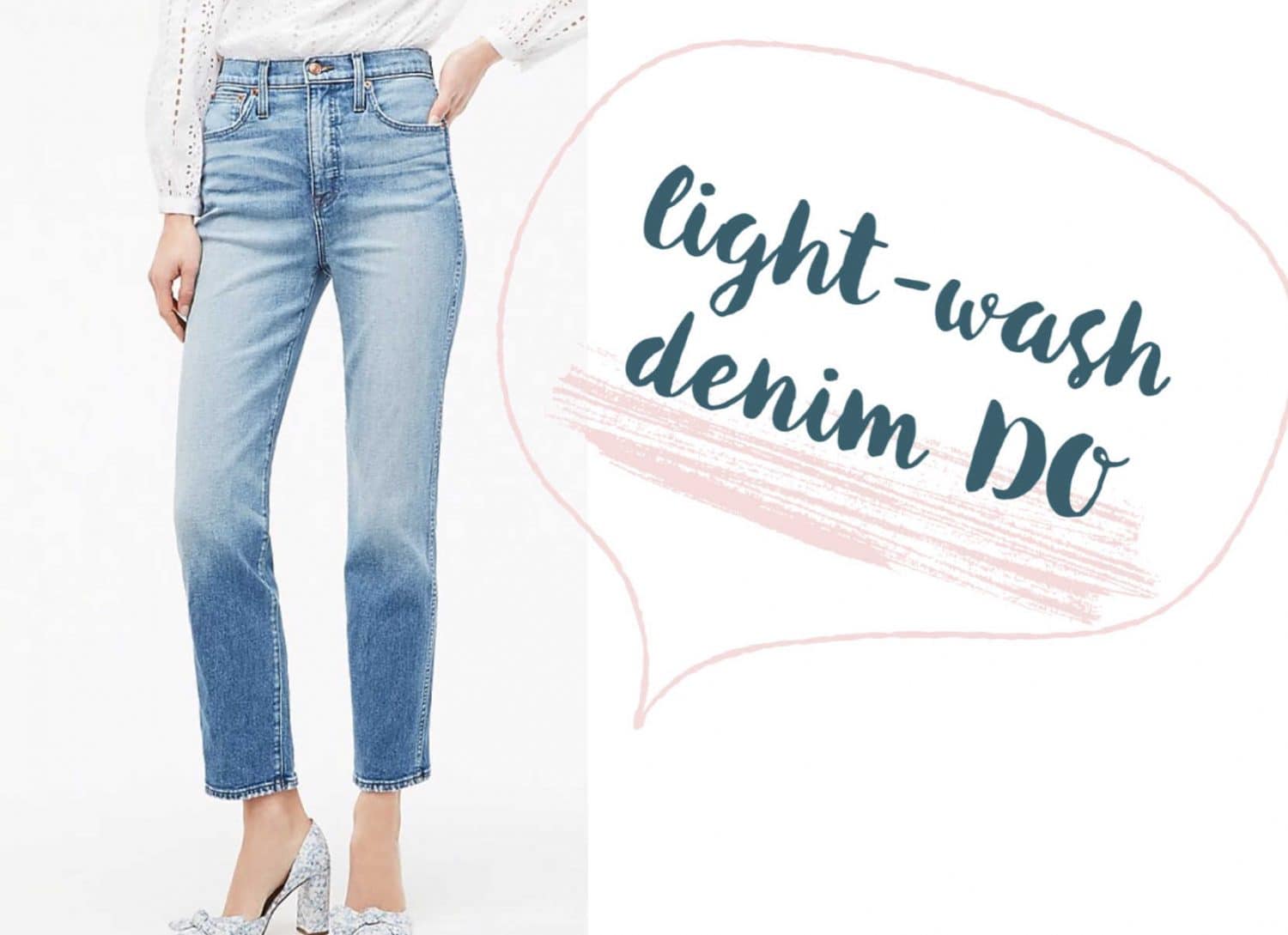 The Stripe Tee
Ooh la-la! Stripes make me feel like a trés chic French girl, and this adorable top is no exception. I'm so excited to start transitioning my wardrobe into spring, and this striped beauty is number one on my list to throw on.
The Work-to-Weekend Pant
I have to say I'm really getting into the workwear/work pant vibe lately from doing these posts! I am excited to try these ones below, not only because they come in so many springy colors but I have this feeling that they *just* might not wrinkle. Traveling business ladies — I'm here to review this for you!
The Essential Denim Jacket
The ultimate, must-have staple item of your spring wardrobe: the denim jacket. I am long overdue for updating mine and couldn't wait to snag this one in a different wash. Pair with your favorite dress, skirt, jumpsuit, joggers…you see where I'm going with this?
The Jumpsuit Every Girl Needs
After sharing this jumpsuit with you ladies a few weeks ago you all couldn't agree more about the comfort and versatility levels! It is so soft, like buttery soft. Like I'm-pretty-sure-I'm-getting-away-with-pajamas-in-public soft. Another piece that looks great with sneakers or a cute pair of wedges.
The Spicy Cami
Another day, another cami. Camis are the best little layer under your favorite cardigan or blazer and can be dressed up or down in a pinch. Think of them as the blank canvas of your outfit and build on it from there!
The Ultra-Cool Femme Skirt
Fun, flowy, fierce. These are the three (good) F-words that come to my mind when I see this skirt. I'm really excited to pair this with the red striped tee above and a cool pair of sneakers. Just like a classic French gal would.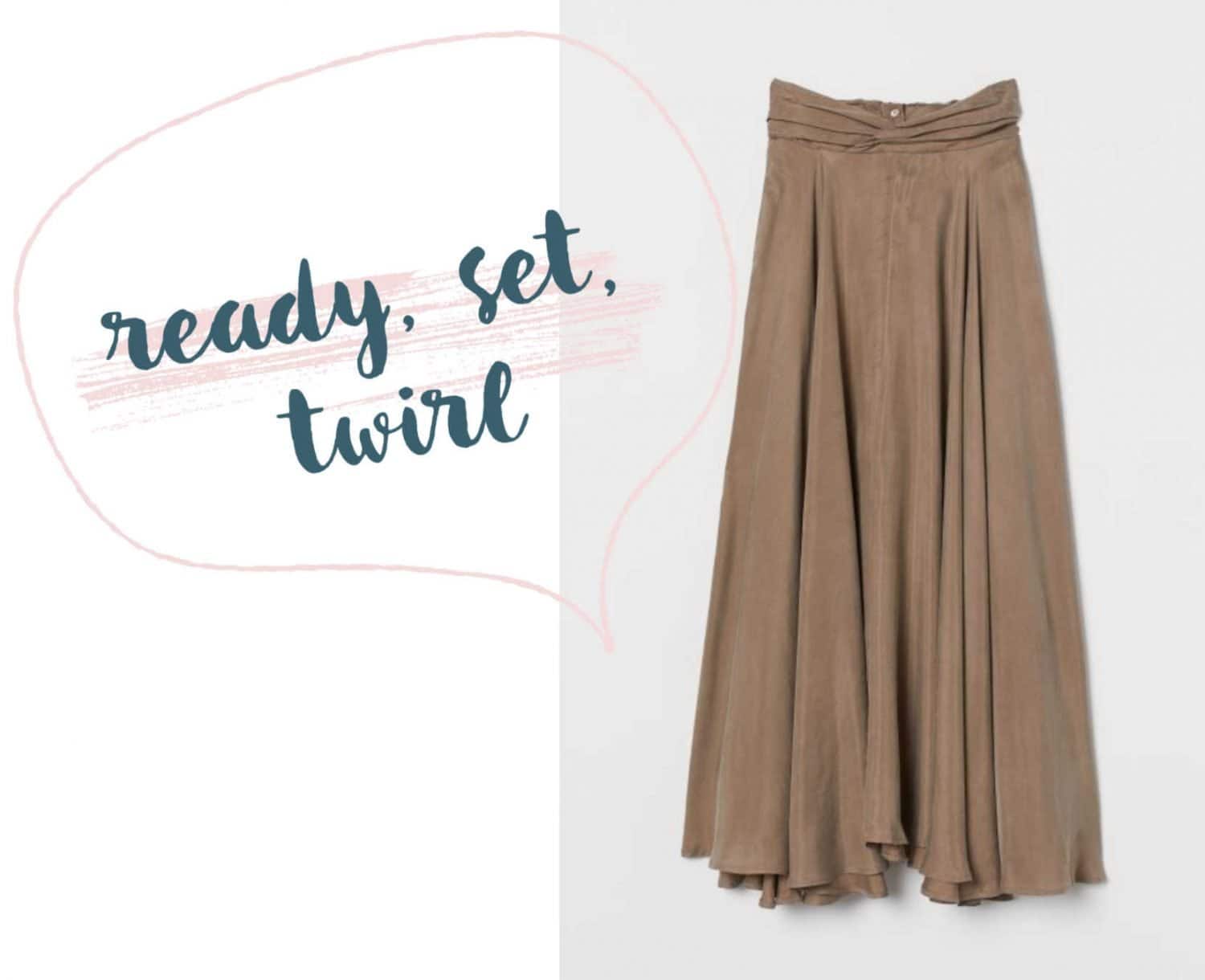 The Updated Printed Dress
This ssssseriously adorable dress is just the right amount of print to jumpstart your day. Big meeting at the office? Make a statement. Dinner with friends after work? She's coming with. Attending a bridal/baby shower? Be prepared to be showered with compliments.
The Shoefie-Worthy Kicks
What's a good outfit without a good pair of shoes? It's like having the mac without the cheese — it just doesn't work! These are my tried-and-true, have 'em-love 'em kicks that are a real shoe-in for any spring outfit.
Woven Mules | Espadrilles | Sneakers
Accessories to Pair With the Capsule
Bags to Pair With the Capsule