All of a sudden it's March. Big things, really big things, are happening this month. And it would be a big mistake, big, huge – if you weren't following along. As always email subscribers get first dibs on the new news. So, if you like being in the know sign up here. We will be providing sneak peaks and some behind the scenes looks on Facebook and Instagram.
This month we also brought on a new team member to provide expert insight on all things wellness!! I am passionate about wellness and do my best to lead a healthy lifestyle. The thing is, I'm not an expert on any of these things which leads me to Tessa. I met Tessa a few years ago at yoga (she is a fan favorite instructor at a local studio) and every time I leave her class I feeling invigorated, inspired and very sweaty. It's not just because of the million yogi pushups that she makes us do, but because of the words she says, her light-hearted/fun nature, and her insight on how to be the best version of yourself. As a former ICU nurse and extensive background in yoga, Tessa is always sharing little tidbits of knowledge with me about health and wellness. It dawned on me that all of you may benefit from what she has to say too! She will be sharing wellness tips on our Mothergood Group Page almost daily – she will cover everything from meditation, to healthy recipes, to clean beauty, to exercise and more! And if you don't have facebook you can subscribe to our wellness newsletter here. I have to go shopping now.
Monday
It's true, I didn't take these leggings off all weekend! They are like BUTTER and have medium compression.
Tank (wearing sz 2) | Leggings (wearing xs) | Sneakers (size down)
Tuesday
Casual day in the office means comfy neutrals. Play up a basic outfit with some textural touches like a stackable bracelet or fun earrings.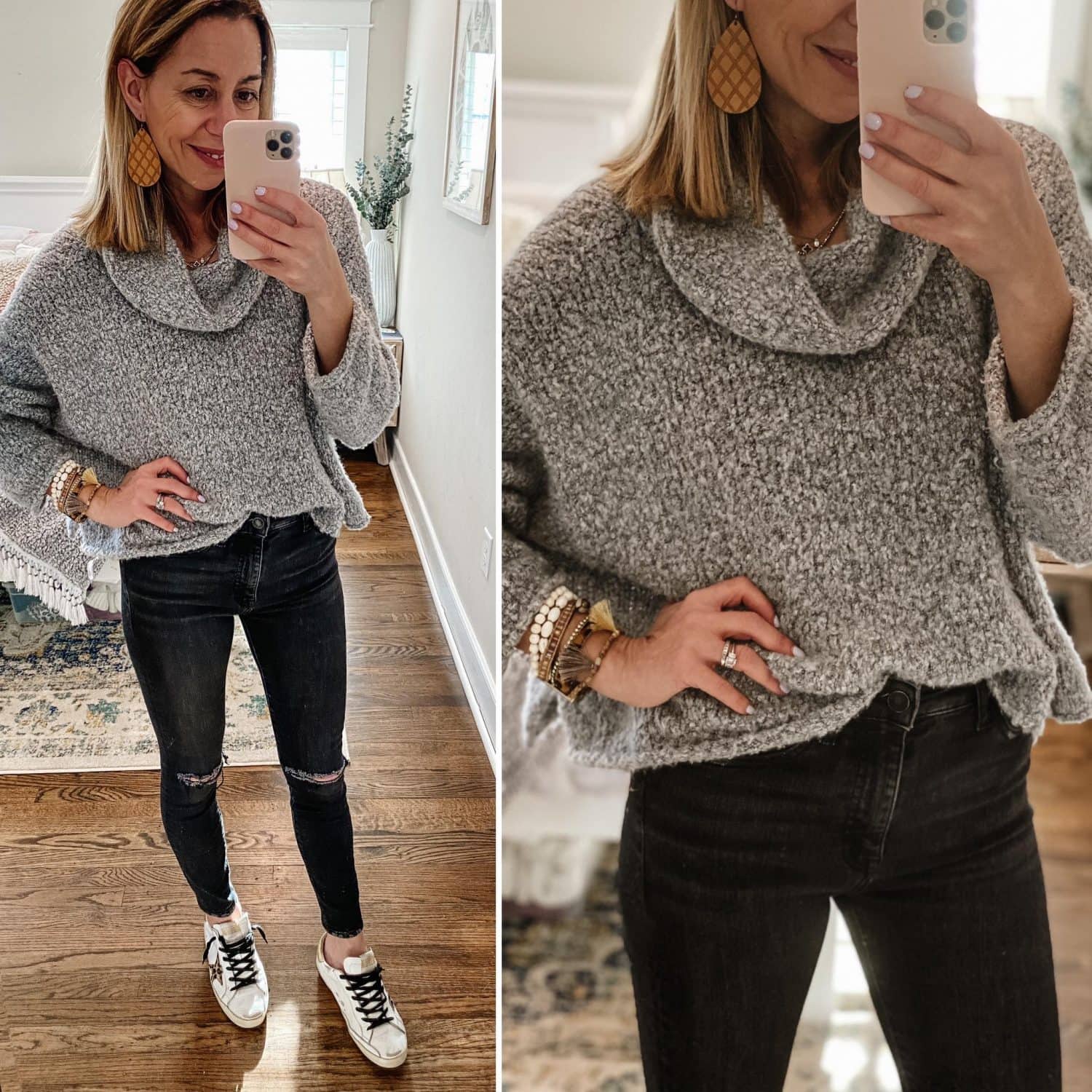 Sweater | Jeans (linked similar version) | Sneakers | Earrings | Bracelet
Wednesday
Prepping for parent/teacher conferences… means polishing up my look. Loving the 70s vibes of these flares and tote bag. A break from skinnies is always a good thing.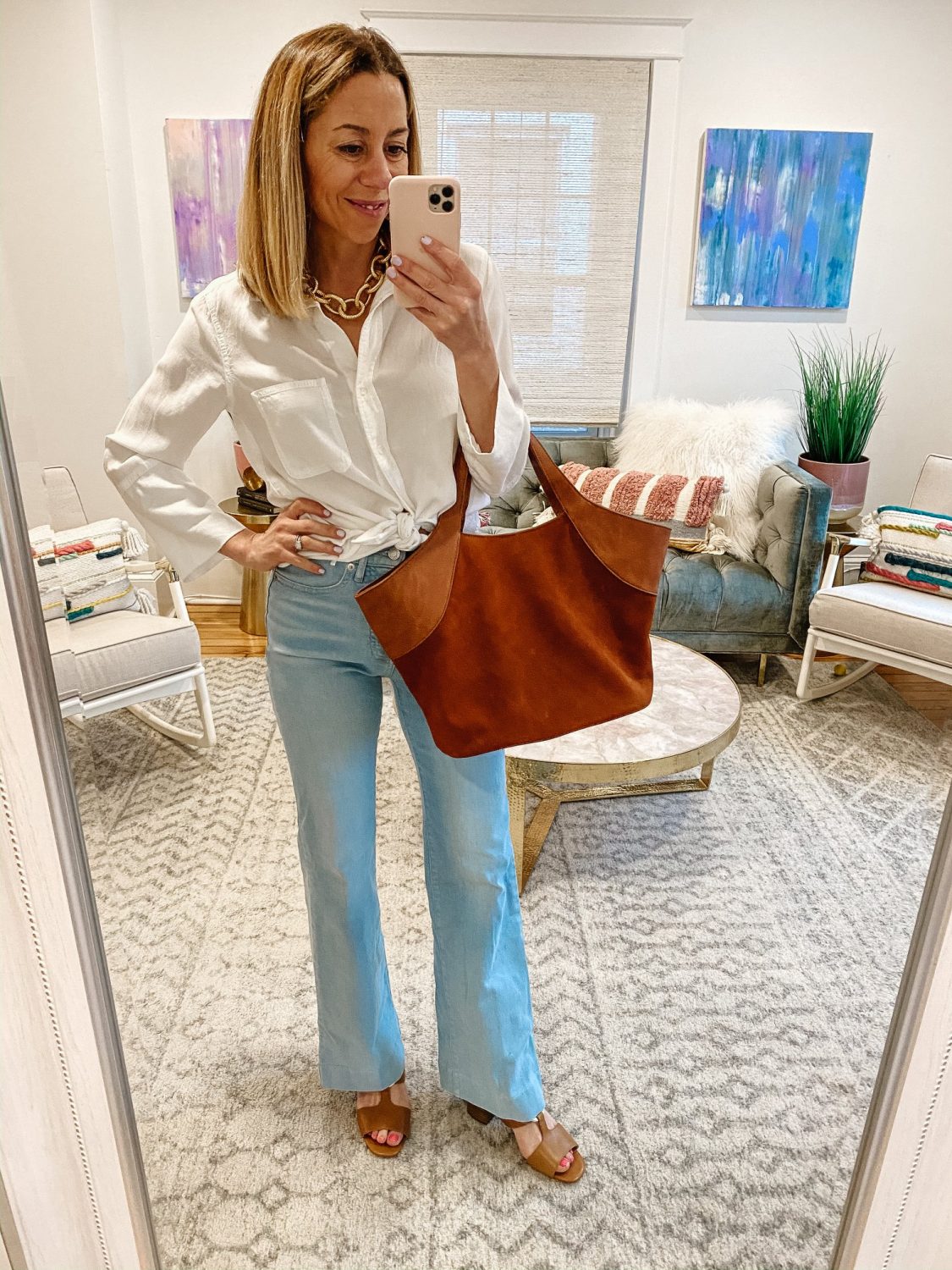 Top (linked similar) | Jeans | Heels | Bag |Necklace
Thursday
Got in a quick sweat session because I had to test out these new joggers. They are pricey, but wow! The band is very comfortable and the fabric is spot on (pun intended).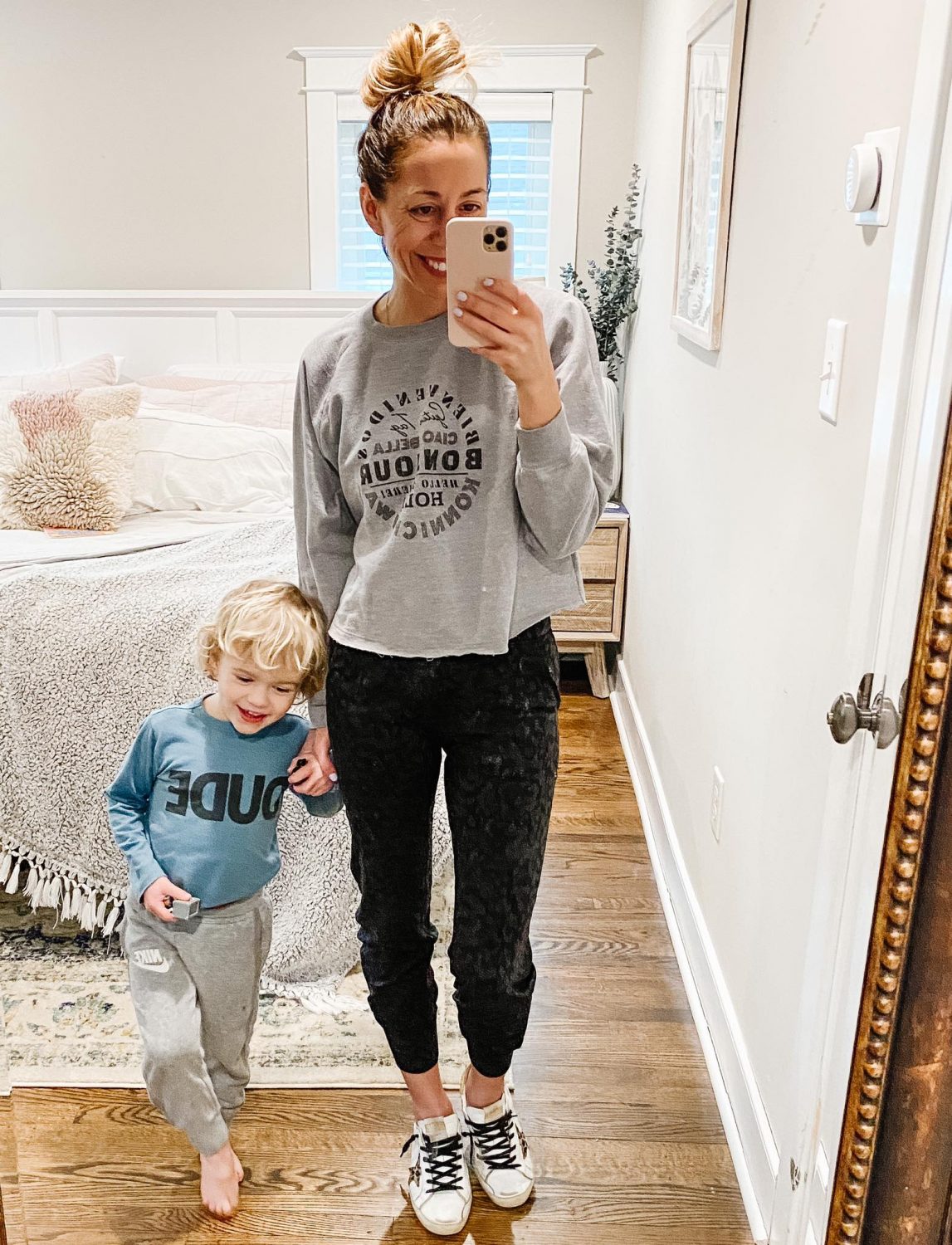 Sweatshirt | Joggers (wearing size 4, size up)| Sneakers (linked post to lots of options)
Friday (aka Thursday Night)
Showered up for a fun night out with friends. This jacket is my ultimate go-to piece for any time I am going for an edgy look.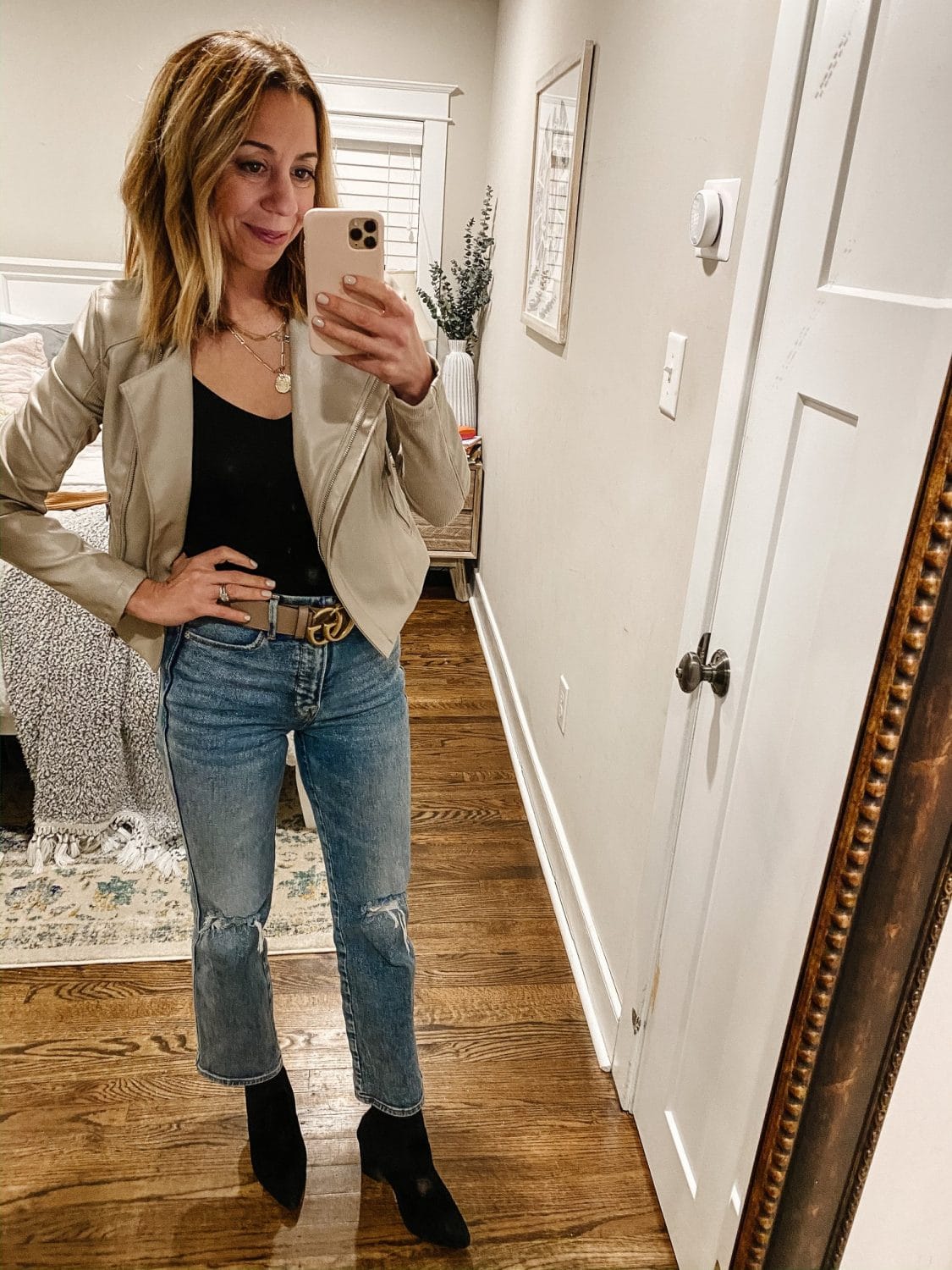 Jacket | Bodysuit | Jeans | Booties | Belt | Necklace
You can shop more of my outfits here! Happy Weekend!