To have the opportunity to collaborate with Gibson on a full Gibson x Motherchic collection once let alone TWICE is really just a pinch-me-am-I-dreaming kind of thing. ONE week from today get ready to say "Hello, Sunshine" to the Gibson x The Motherchic Sunshine Collection that is launching exclusively on Nordstrom.com on March 19th at 7am EST.
When I think about this collection, the colors, the occasions that you will wear the pieces to, the inspiration for creating these pieces (that's all of you), I can't help but smile. It's a vibrant, happy collection and stays true to everything we have come to know and love about Gibson – top notch quality and versatility. Make sure to follow them here and here! Now, let's have a little sneak peak at one of the pieces in the collection, The Newport Dress, plus all the details you need!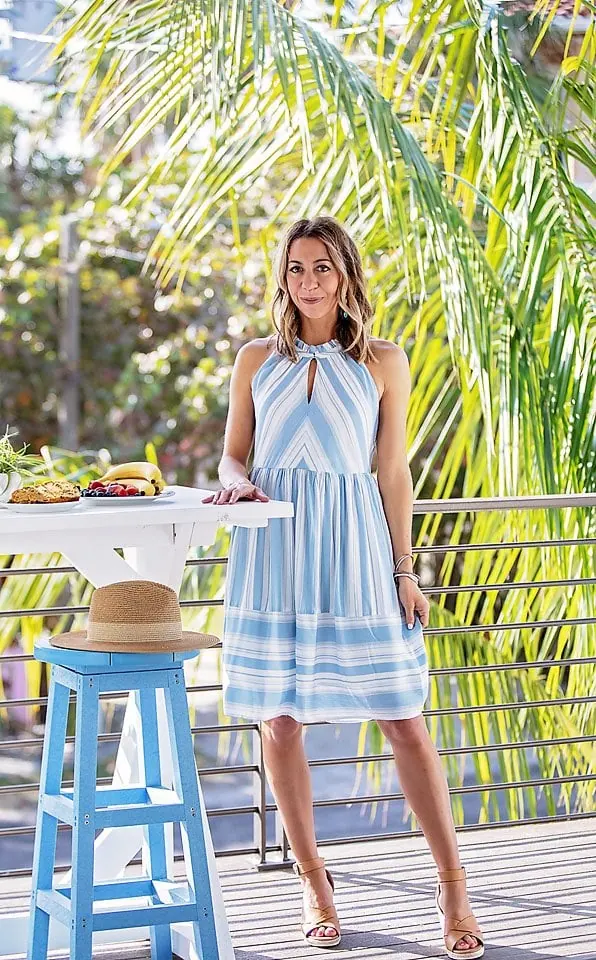 Dress (available March 19th!) – wearing XS, runs TTS, size down if wavering) | Shoes | Hat
New this time….. We will be sharing most of the collection with you AHEAD of the launch so you know exactly which pieces you want in your closets and will have all of the fit/size information ahead of time so that come March 19th you can simply add to cart. Each day leading up to the launch I will be sharing piece from the collection on my social platforms so make sure you are following on Instagram (and watch my stories for a live view) and also on Facebook.
What can I expect from this collection? There are 9 pieces in this collection most of which you can mix and match! You can wear many of the pieces as a set or break them up and wear alone. Dresses? Short and long, we got you covered. Skirts? Yep! Shorts? SUCH cute ones. Plus tops and layering pieces that you will wear on repeat all spring/summer long. And you guys, the colors in this collection are just perfection – everything from happy brights to chic neutrals. I am so proud of the work that went into designing this with Gibson and really cannot wait to share it with all of you… and most importantly to see you wearing it!
What about sizing? Most of the collection is available in inclusive sizes – XXSP through 3X. I would say the majority of pieces run true to size, but we will call out a few items that we recommend sizing down as we begin to share.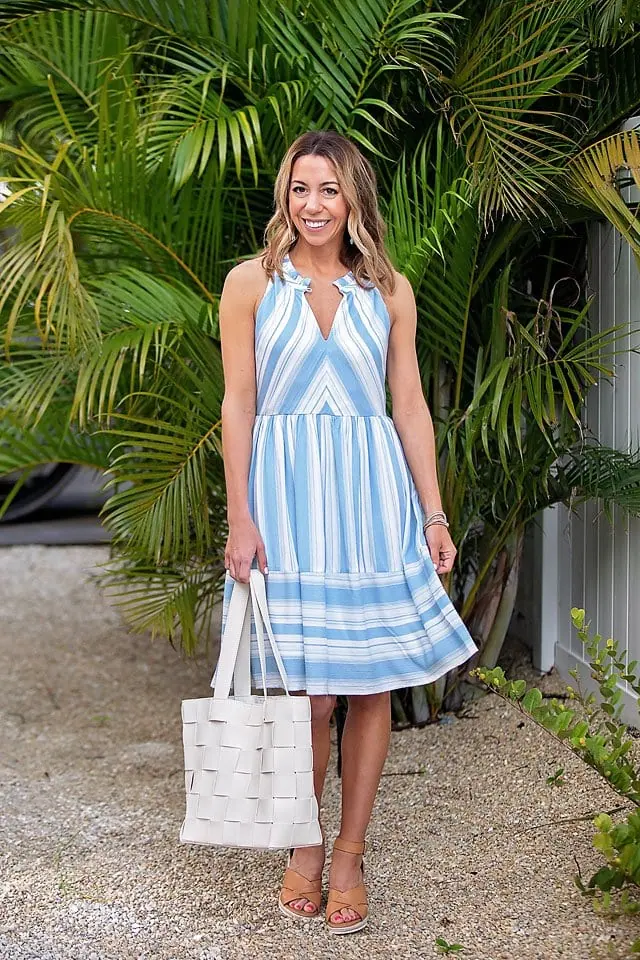 How much does it all cost? The entire collection is under $100 and most is under $60! The pieces are crafted with quality in mind – lined when needed, plus lots of extra special details that set them apart.
How Do I Get Access to Shop the Collection First? As always, email subscribers will get first dibs so get on the list here and you will get an email to shop before everyone else!
Did someone say GIVEAWAY?! What's a new collection without out a fun giveaway! Enter HERE to win $100 to shop the collection (there will be 5 winners).
Any questions?! Leave them below. I am truly honored to bring this collection to you with Gibson and hope you all love it as much as we do!
Ok ok ok…. one more sneak peek 👇🏼