Today is the day that the Nordstrom Spring Sale starts. When we originally heard about this sale we photographed the beautiful dress below with spring weddings/parties/soirees in mind. Wow how things can change so fast. We included the photos because we like to be hopeful, but also created five looks you can WEAR NOW in the graphics below. Whether you are lounging around the house attempting to home school your kids or slowly morphing into your kids because 6th grade math has you in a panic… what day is it again? These 5 looks are all on sale. But don't worry we've also rummaged through all the new markdowns to find the best of the best deals which are hand picked by category at the bottom of the post!
But first my top picks from the Nordstrom Spring Sale…
These splurge worthy good jeans (or these)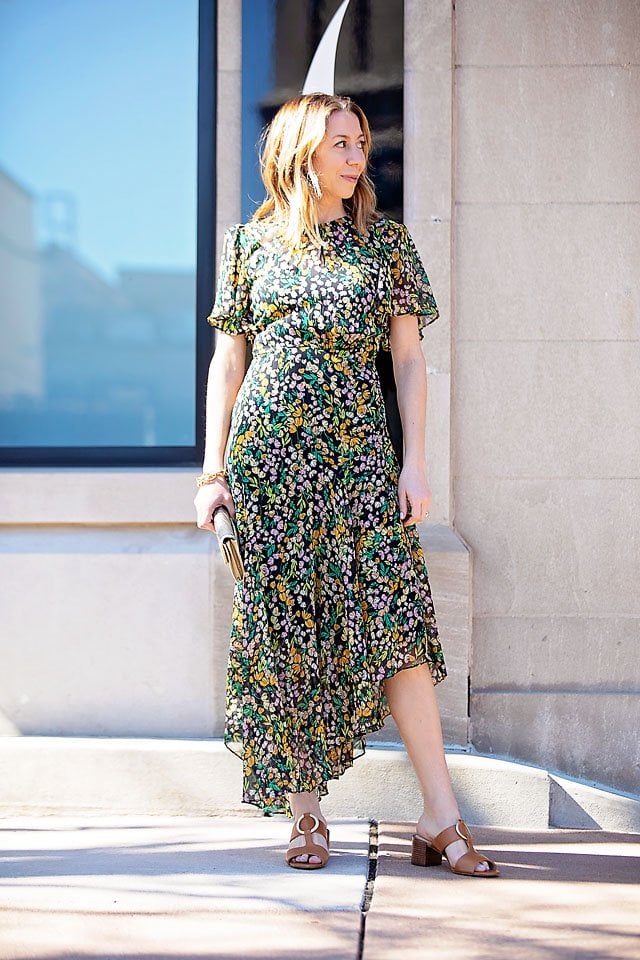 Dress | Sandals (use code SOLE30) | Bracelet
Look 1
It is a blessing that the sun has been out "most" days and that we can get outside to enjoy nature. Family walks around the block have been a savior.
1 Tunic | 2 Leggings | 3 Hat | 4 Bag | 5 Sneakers
Look 2
Everyday feels like Sunday or wait, is it Tuesday? Maybe it's the day that I can finally test out those hair clips I've been eyeing up… more is more right?
1 Tank | 2 Shorts | 3 Necklace | 4 Clips | 5 Slides
Look 3
All dressed up and no where to go? Lighting a few candles around the dinner table is an instant way to create a date night. Except for the whole cooking and cleaning the dishes thing.
1 Dress | 2 Hat | 3 Bracelet | 4 Sandals
Look 4
Mercury must be in retrograde since I have started to morph into a VSCO girl with this look. Or maybe the teen girls on my block have had it right this whole time because this look is super comfy.
1 Tee | 2 Leggings | 3 Water Bottle | 4 Scrunchie | 5 Slides
Look 5
Find me a better time to test out some new trends. The slip skirt, the crop top, print mixing, or maybe all of them at the same time.
1 Sweater | 2 Skirt | 3 Sunnies | 4 Earrings | 5 Sandals
Top Shoes:
Top Dresses:
Top Denim:
Top Tops:
Top Loungewear:
Top Activewear:
Top Accessories:
Top Home: