So, how is everyone sleeping these days? Like a rock? Barely? Things have definitely slowed down for my family and I. All the after school activities, sports, and meetings are all on hold. So I should feel lighter and a little more at ease with a less hectic schedule right? But some nights I don't. Some nights my mind wanders to the what if's, the when and the why?? And I just can't settle. And then I remember what my son said after he started using his weighted blanket….
He said, "I just put it on me and it helps me stop thinking and I fall right asleep."
If that isn't convincing enough then I don't know what is. But if you need more here goes! The weighted blanket uses contoured pressure to softly simulate pressure points which eases anxiety and relaxes the body. Once you get under your weighted blanket you can literally feel stress melting away and it helps reduce tossing and turning. I'm feeling sleepy just talking about it. Check out the adult and the children's weighted blankets here. Sweet dreams my friends.
The weighted blanket I have is pictured above. I absolutely love it and you can used code MOC20 to save $20 and shop it here. The duvet is sold separately and linked here.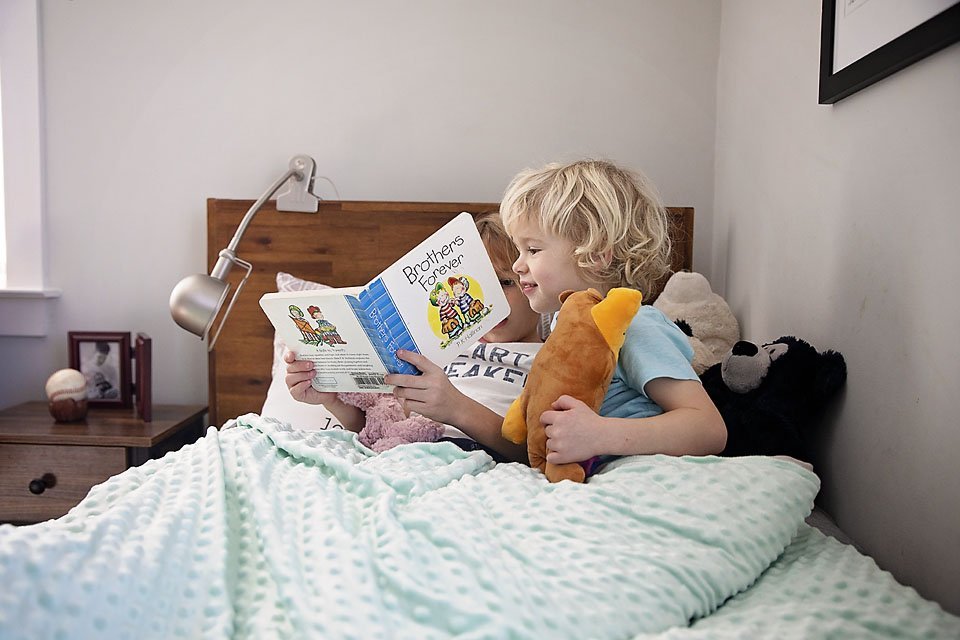 This is the weighted blanket my kids have and you can use code MOC10 to save $10. Shop it here.
A few other top rated weighted blankets linked below….