Last week I shared a recipe for these zucchini chickpea fritters on our wellness Facebook group, The MotherGood. One of my dear friends (and favorite yoga teachers 😜 from Bulldog Yoga) Tessa has been sharing all kinds of wellness tips & recipes in the group, and this one sounded to good to NOT try! Christine on the team decided to give it a whirl, and she is happy to report back that they are JUST as delicious as they sound!
Zucchini Chickpea Fritter Recipe
You will need:
1 (15 ounce) can of garbanzo beans, drained & rinsed
1/2 medium yellow onion, finely chopped or shredded
1 large shredded zucchini
1 egg
1 cup of regular or panko breadcrumbs
1/2 teaspoon kosher salt (Christine added in a little garlic powder, fresh black pepper & cayenne pepper as well — but not needed!)
Vegetable oil, for frying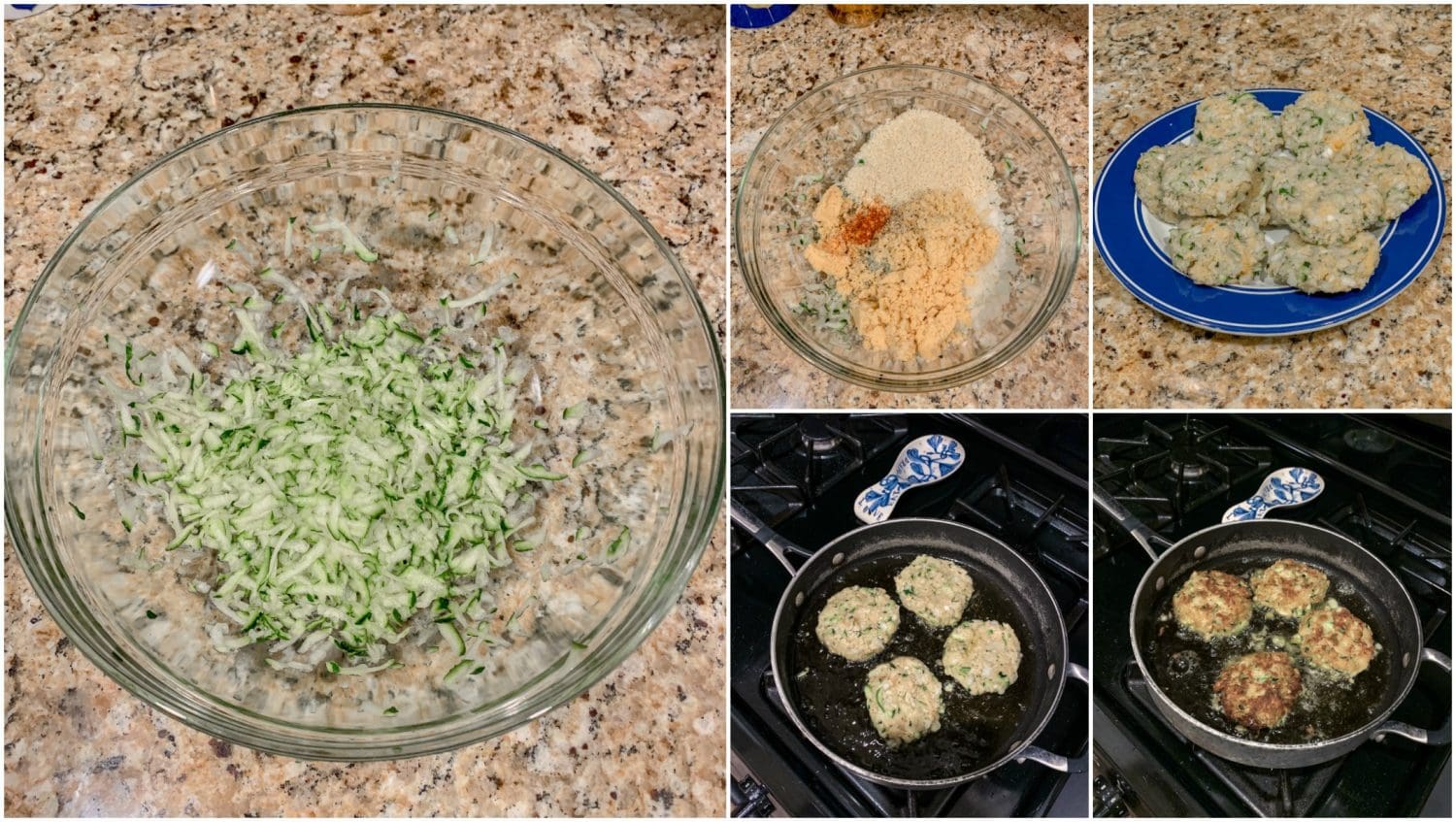 Directions:
Grate the zucchini into a bowl and add chopped onion or use the onion on the grater. Add the chick peas into a food processor and blend them (it's ok if there are a few that aren't blended). Dump the chick peas into a bowl and fold in the zucchini and onion, a whisked egg, cup of panko or breadcrumbs, salt and toss together. Make patties with your hands. If you notice the mix is loose you can add more breadcrumbs. Heat the oil in a pan on medium high heat and fry up the patties. Eat them warm with a side or put them on top of a salad for a nice lunch.
Need a few more recipes to try at the moment? Check out more over here!