OK so admittedly I am a bit behind on my reading game. I am currently reading The Nightingale which I am fully aware most of the world read circa 2015, but I likely had three children under 4 and reading wasn't on my radar. I love reading and it is slowly creeping back into my life. According to my kindle I have 5 hours left in this book which means I should be finished it sometime in mid-July. The ladies on the Motherchic Team, however, are avid readers and are always talking about great books they are reading. We thought that during this quarantine life, it may be helpful to share some of the books we are #currentlyreading along with some of our other favorites. Wouldn't it be nice if we all implemented reading hour where we all find a cozy nook, and just get lost in a book. If only I could convince my kids…..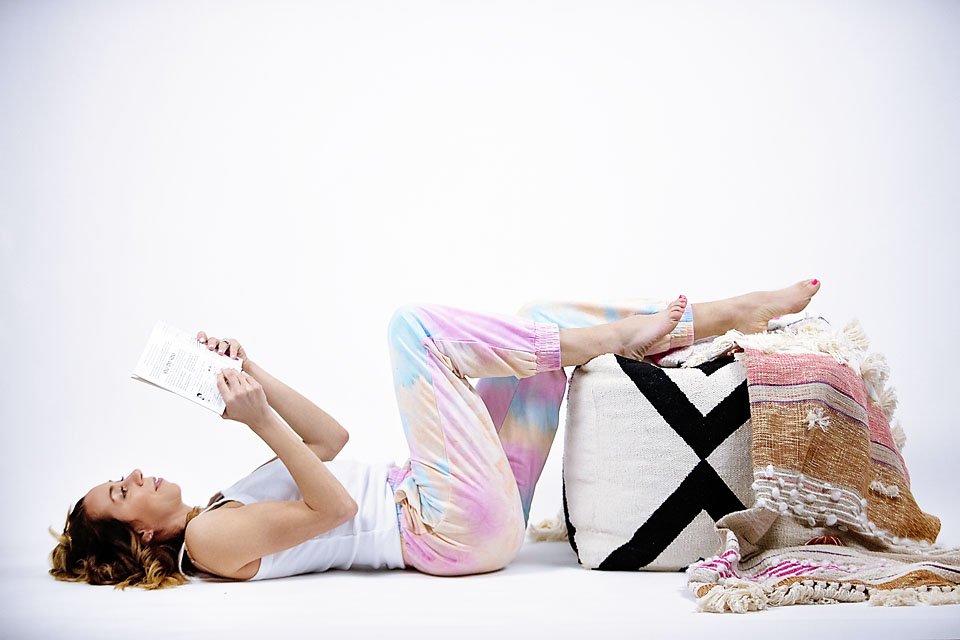 Tie Dye Sweats | Pouf | Throw (old, more from same store here)
As soon as I read the synopsis of this book I was hooked. I love a good suspense novel and there is a reason this book became an instant New York Times bestseller. Fifteen year old Ellie was the perfect daughter. The golden child in her mother's eye. And one day she was gone. Ten years goes by and still not a trace of Ellie. As Laurel, Ellie's mother, attempts to piece her life back together she meets an alluring stranger and his daughter Poppy. Poppy is not only beautiful, but an eerily spitting image of Ellie. I could go on, but I don't want to ruin a great read! This book offers twists, turns and suspense that is engrossing. So if you are looking for a good distraction, look no further! Grab this book here.
Oooh, do I love me a suspense novel. Especially ones with all the twists and turns! This is the second book by Ruth Ware I have read and simply could not put down. A London journalist from a travel magazine is lucky enough to win herself a spot on a luxury boat, only to find that she has witnessed someone being thrown off the boat. Who did it? Guess you'll have to find out 😜
Other Books Christine Has Read & On Her List
Talk about a page turner… Okay. honestly the book starts out slow but give it a chance! The author does an incredible job jumping from character to character and withholding information that keeps you wanting more. Parts of this really hit hard and were tough to read, but I think that just gives more credit to the author for her incredible story telling. So what exactly is this book about? Girl meets Boy, Boy falls in love with Girl… the rest is history + all the plot twist you can imagine.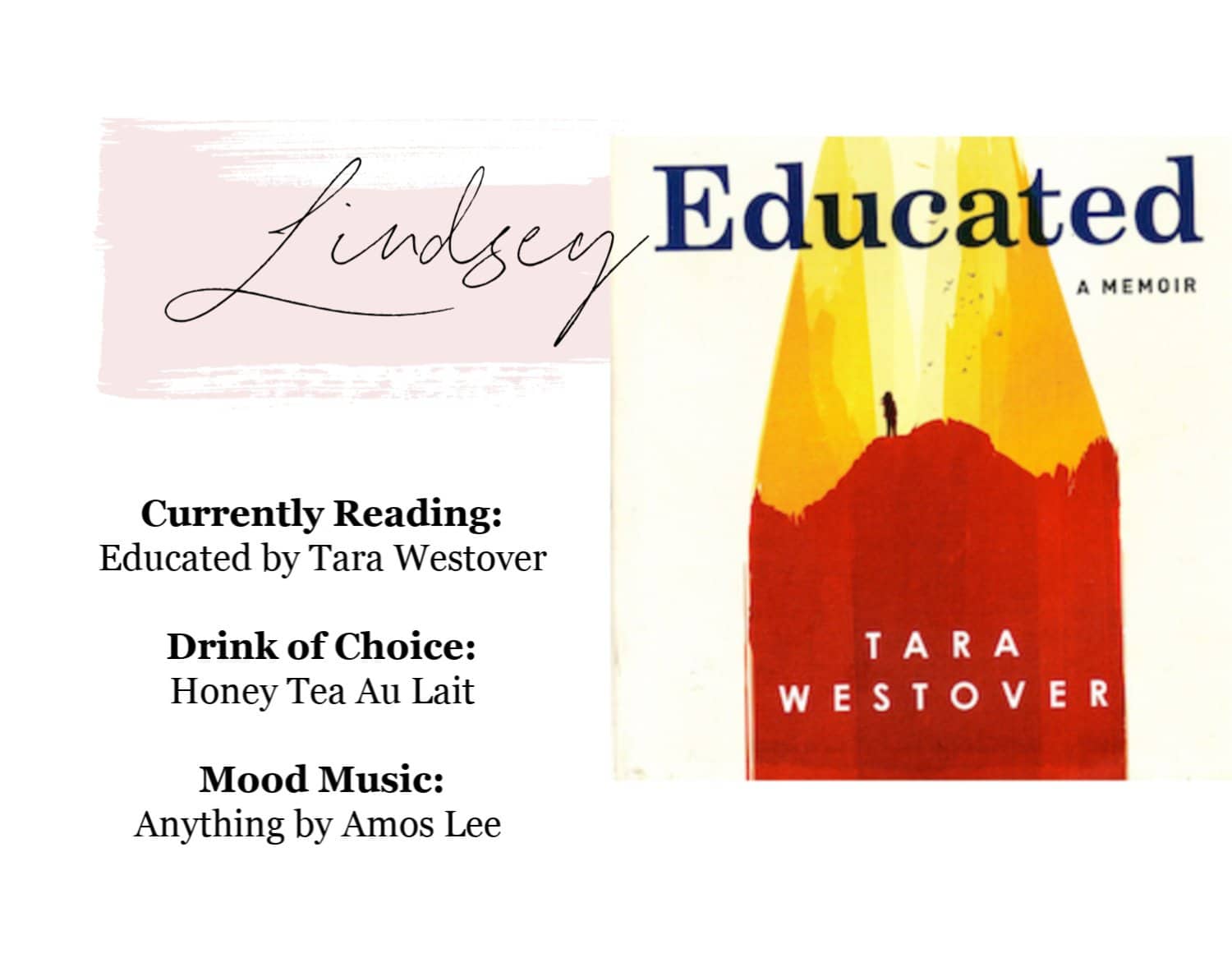 The last book I read cover to cover was Educated by Tara Westover. I read at night before bed and it was definitely one of those books that made me turn off the tv a few minutes early so I could head upstairs and read. It's a memoir written by a girl raised by survivalists in Idaho. She had no formal education until she decided to take college entrance exams and change the path of her life. You will feel every emotion reading this book (it can be heavy at times). Ultimately you will root for her as she has to decide between her family and the life she wants to create for herself. I highly recommend! And you bet I'll be wearing these not so basic lounge pants while reading 😉
Other books we've heard are must reads…..