Thank you to Nordstrom and ShopStyle for sponsoring this post.
It's true. We aren't going anywhere anytime soon. Every day brings a new mood, a new set of challenges, high-highs, low-lows, laughs, sometimes tears, and somehow, someway, at least 3 loads of laundry. And I'd like to blame my 4 kids, but the reality is that the quarantine life does require a wardrobe adjustment and a few daily outfit changes. There's the loungewear, the work-from-home wear (especially when you have a zoom meeting), there's the at-home workout wear, the walk around the block (again) wear, and most importantly, the splurge-worthy pajama wear because at the end of each day, you deserve to be wrapped in something luxurious. We've come up with 12 looks to rock during your quarantine life. You can also check out my entire Looks page on the Nordstrom website and follow me there! Here you will find head-to-toe looks from their site styled by yours truly.
Look 1
Shop the Look HERE
Grab your softest pjs, light an indulgent candle, and treat yourself to some at-home beauty – bronzing facial mist, mani, and lash enhancing serum.
Look 2
Shop the Look Here
A fresh outfit to catch some fresh air. And we all know that tie dye is #nowtrending. Pack some snacks in your backpack and explore a new place.
Look 3
Shop the Look HERE
A good workout requires a supportive sneaker & a really cute outfit (in my opinion). Bold hues pack a punch…. and so do you!
Look 4
Shop the Look HERE
Get your self-care on with a good face mask, cozy blanket, cute romper & fuzzy slippers that also act as a little workout.
Look 5
Shop the Look HERE
Make your dreams a reality with an outdoor picnic. A cheeky graphic tee and fun, happy tumbler are the perfect recipe for a mood booster. Just add sunshine.
Look 6
Shop the Look HERE
Polished loungewear… it's a thing. Super luxe fabrics in calming hues are the perfect combo for a productive workday.
Look 7
Shop the Look HERE
Nothing clears your head like a walk around the block. Do so in comfort and style with luxe athleisure wear you'll want to wear on repeat.
Look 8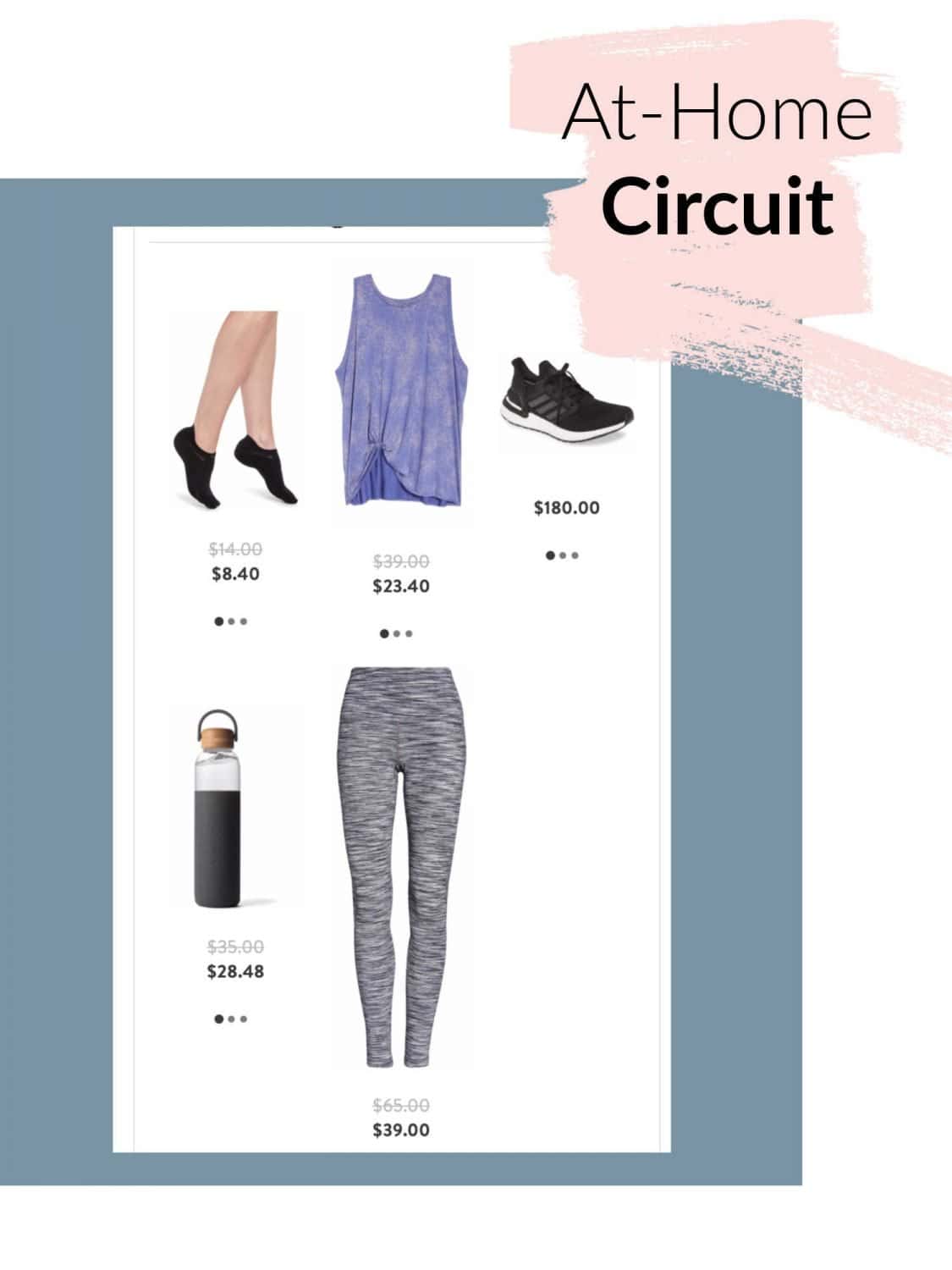 Shop the Look HERE
No need to leave home to get a great workout in! Comfy kicks, cool leggings, and a fun tank are just added motivation.
Look 9
Shop the Look HERE
Look who is the teacher's pet now. Jk my kids do not like me as their teacher nor would I call it homeschool. More like "facilitating at-home learning-ish". Either way if you want them to treat you the part, you've got to dress the part!
Look 10
Shop the Look HERE
#StayAtHome for date night or picnic date while looking & feeling your best. Now's the time to get creative and bring date night home!
Look 11
Shop the look HERE
A comfy dress is the closest thing to pajamas. Grab a denim jacket and a notebook for a quick zoom meeting.
Look 12
Shop the look HERE.
Friday happy hour walk around the block outfit. Also your weekly jeans try on check. And literally on Island Time… or at the very least it seems like we are each living on our own island these days…amiright?
Huge thanks to Nordstrom for helping us stay chic and styled throughout this crazy time. Make sure to follow my LOOKS page so anytime you are on the Nordstrom site you can find complete styled outfits! If you aren't already a Nordy Club member you can sign up here. And while their stores are closed right now, you can always take advantage of their free shipping and returns.