Can I just say how thankful I am for the delivery people! I've been able to get everything from crafts, to games, to a new coffee machine (will spare you the story on that one) to toilet paper (kidding) to some really cute clothes. It seems like every other day I toss between "getting dressed" and changing out of my pajamas into, well, other comfy clothes. And Amazon has really delivered lately (pun intended?). Here are few favorites that have landed on my doorstep.
Tops
This light weight pullover sweater is an amazing price and selling out fast. It comes in a few other colors that I would suggest scooping up stat! Wearing XS.
Gotta a zoom call coming up soon? Pop on this puff sleeve top for the perfect WFH look. Wearing XS in the light peach, but this also comes in a variety of colors.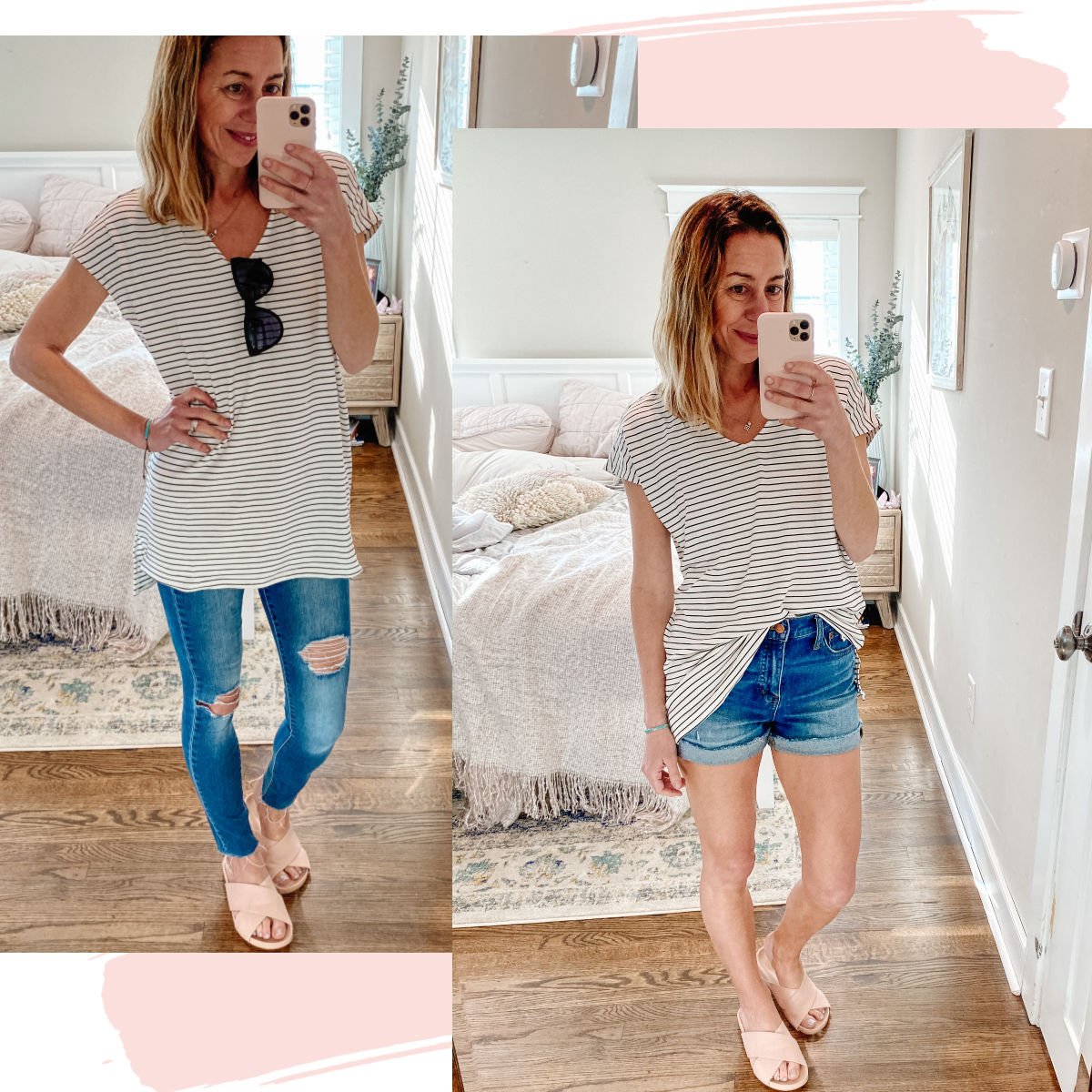 For some reason the stripes seem to sell out sooner than the solids. Say that five times fast! This tunic is a cozy sweatshirt material and works perfect with denim. Wearing XS.
Back to basics! Yes, a white tee can go a long way for your wardrobe. Better yet when it comes in a two pack. Wearing XS.
And then you find your favorite basic tee in stripes and prints! This small stripe is the perfect width for print mixing. Wearing xs.
Dresses
These are the eye-catching dresses that I've been throwing on in hopes that maybe a neighbor will notice me on my front porch from the street. If they see that I put the effort in to get dressed maybe they will look past the wreckage that is my side yard 😉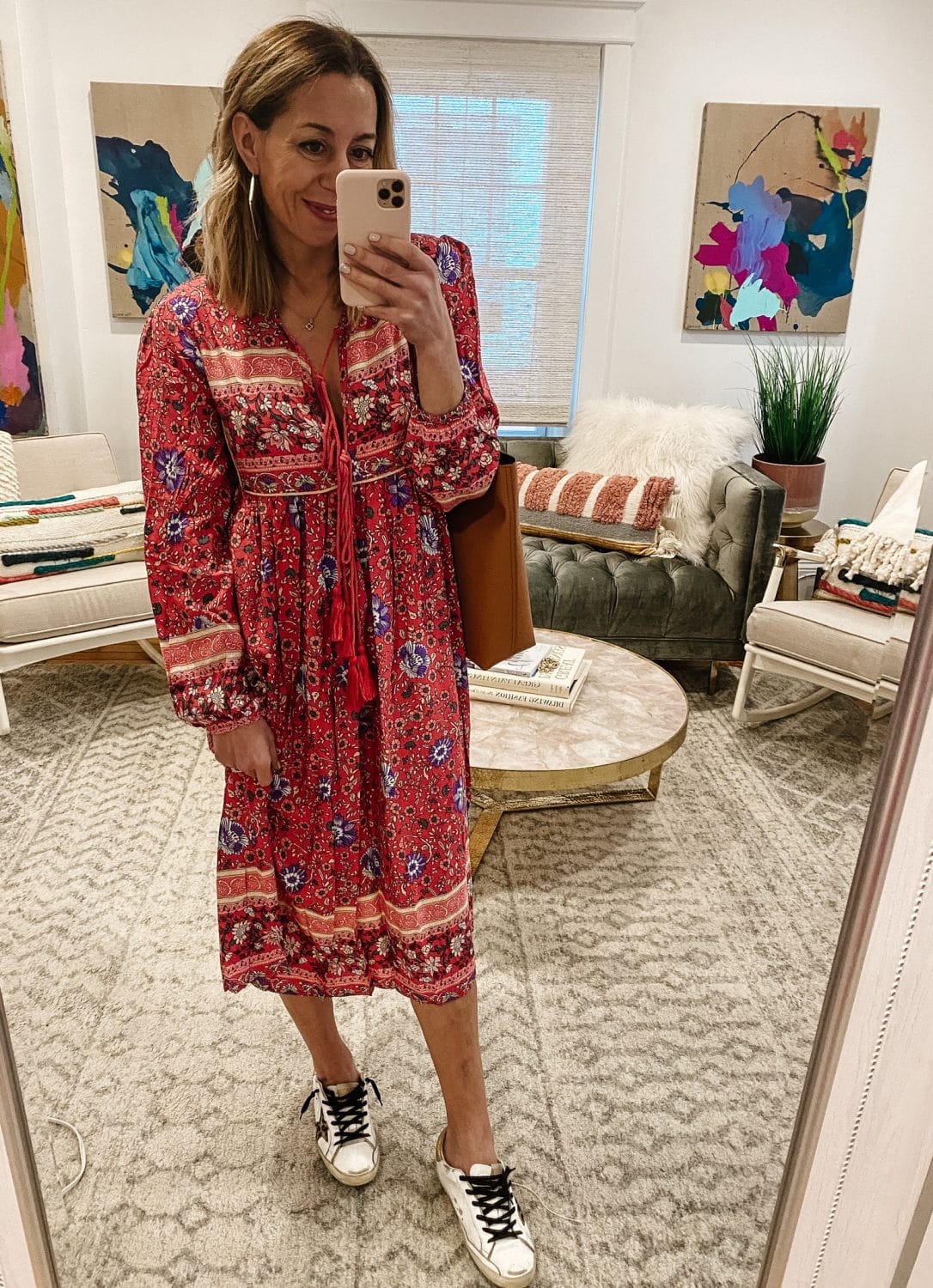 This patterned midi dress is the bees knees. It feels like pajamas but is also super chic. Wearing Watermelon Red in XS.
Left Dress wearing small | Right Dress wearing small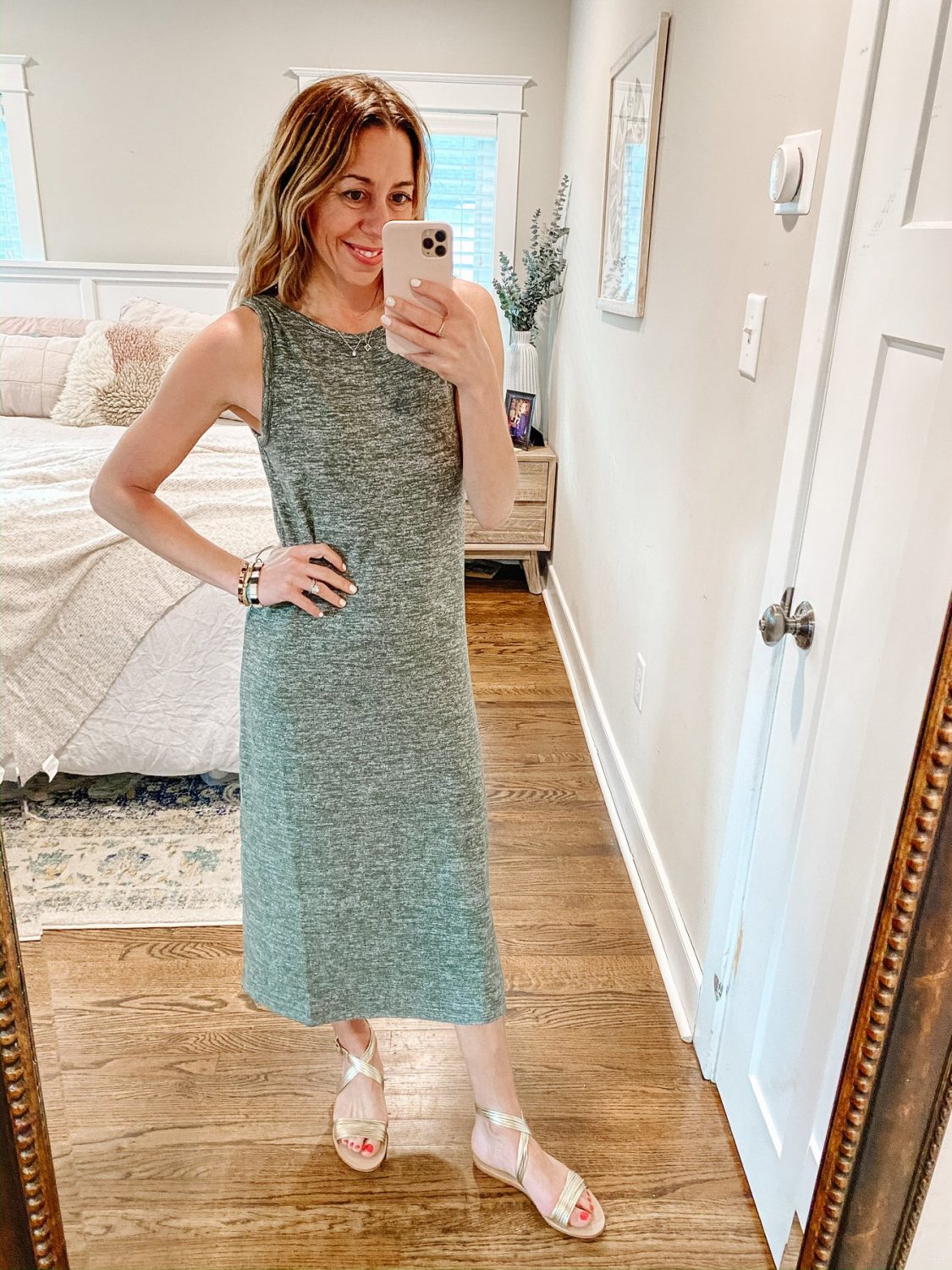 Then there is this perfect blank canvas dress that you can wear along or accessorize a bajillion ways – add a scarf, long pendant necklace, leather jacket, tie up a graphic tee, etc.
Lounge
Lastly, and let's be honest the outfits I have been wearing the most are lounge worthy. These wide leg pants have been a crowd favorite.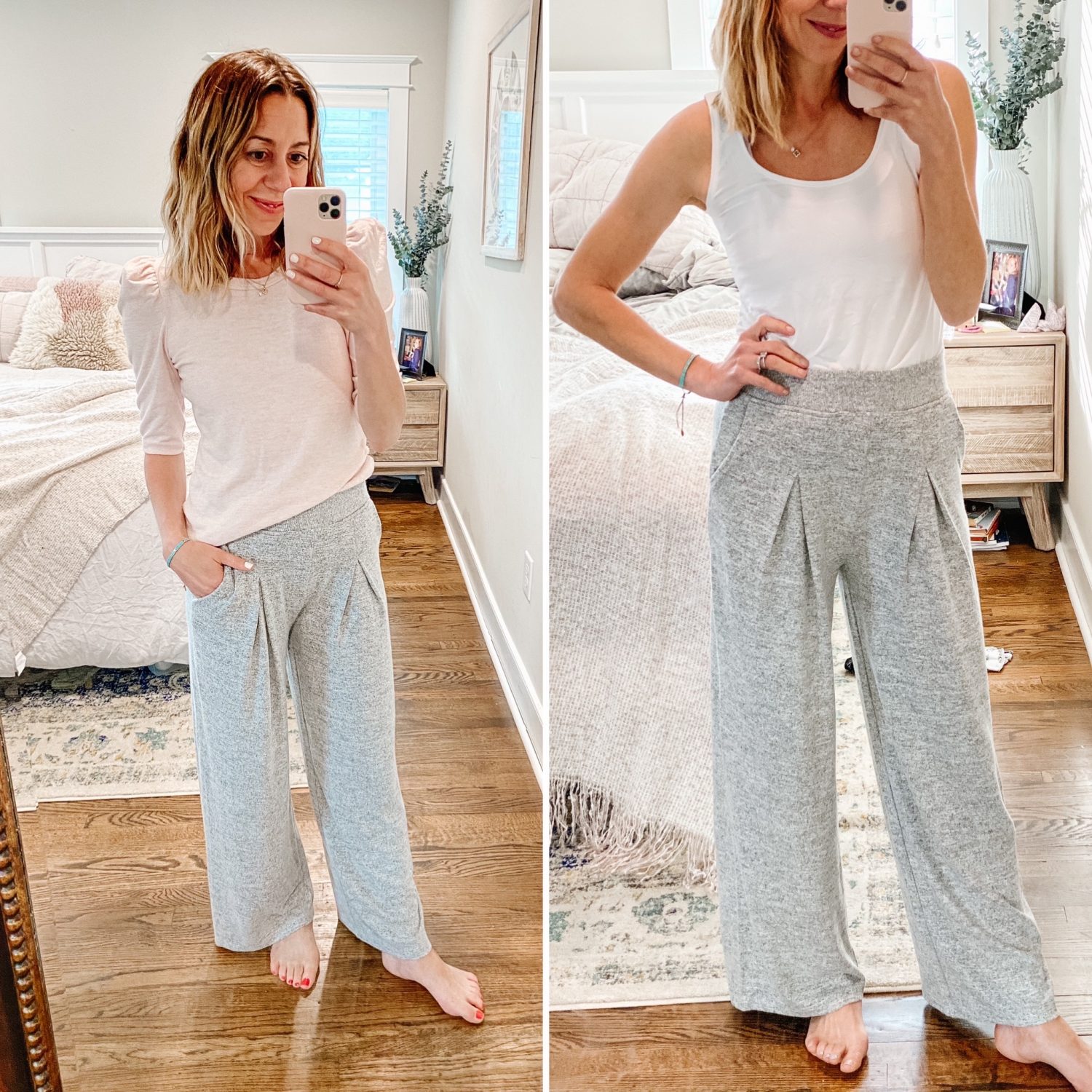 Shop this entire post + more picks below