Rainy night? Can't get outside to make s'mores? Looking for an easy treat that the whole family will love? Look no further. Here is the ultimate s'mores dip and you only need 3 ingredients! Here's what you will need and how to make it.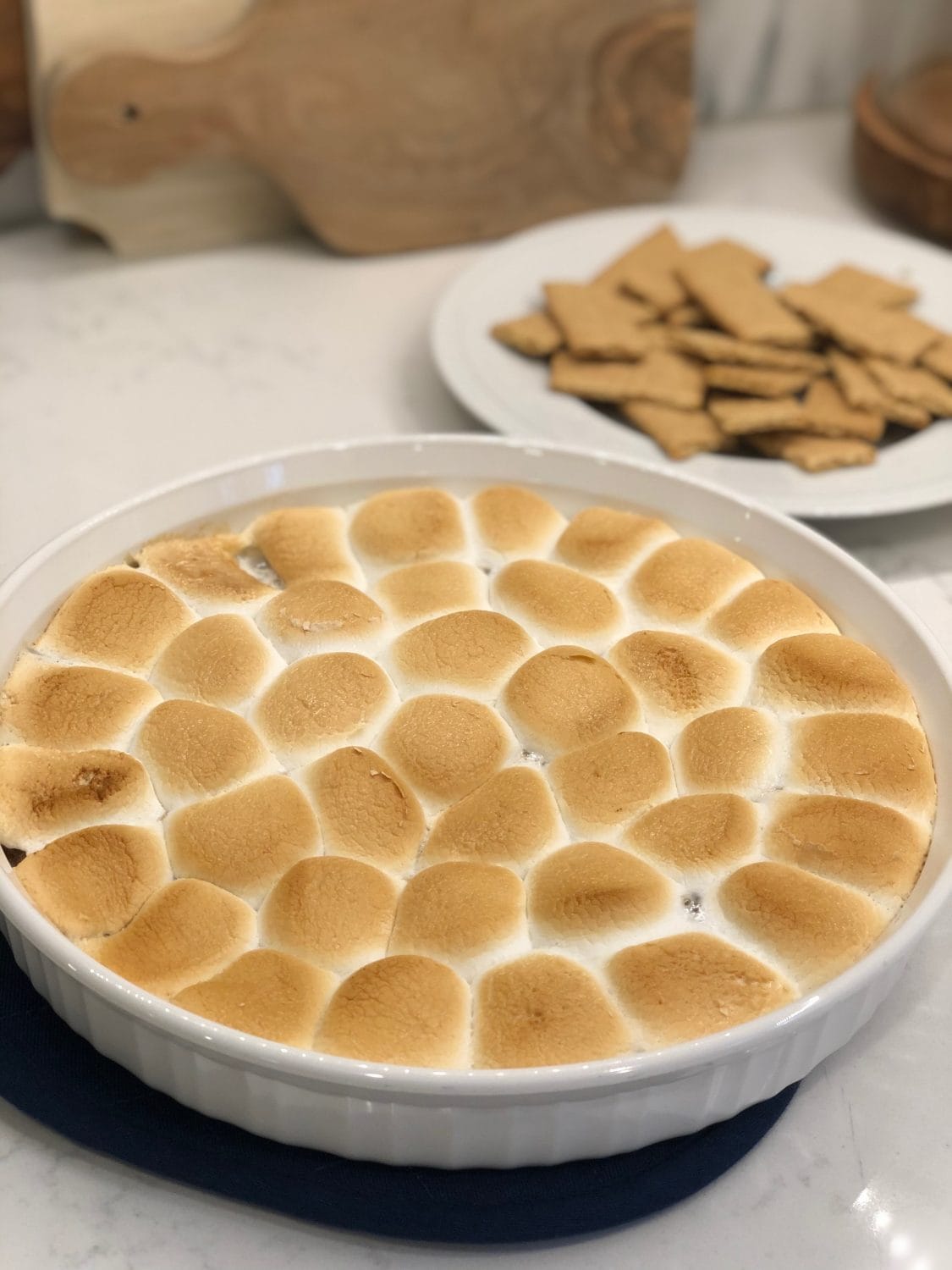 Easy Peasy, Ooey Gooey S'Mores Dip
Ingredients
A bag of chocolate chips
About 15-20 jumbo marshmallows cut in half, depending on size of oven-safe baking dish or skillet. If you don't have jumbo, smaller ones will work as well!
Graham crackers for dipping
1/4 cup butter for dish/skillet
Directions:
Preheat oven to 450. Place skillet or basking dish in oven while it is preheating.
Once heated, remove dish. Don't forget your oven mitt!!
Add tbsp butter to dish and swirl around to cover whole dish.
Add chocolate chips. Make sure to cover the dish evenly.
Top with jumbo marshmallow halves.
Place back into oven and bake for 5-7 minutes. Keep an eye on the oven because the marshmallows toast pretty fast. Toast to your preference.
Grab your potholder or oven mitts and remove dish and let it sit and cool for 5 -8 mins.
Serve and use graham crackers to dip. But be careful! This dip and your baking dish are hot. So remind the little ones.