You've cleaned out your closet, your car, your garage, your fridge… but maybe it's time to re-purpose some things. How about that pair of jeans in your closet that are maybe too long, or just need a fresh update. I personally love when jeans hit right above the ankle bone. I find the length flattering and easy to wear with most shoe options. With a few easy steps you will have a fabulous "new" pair of jeans in no time! Before we begin – try on your jeans and mark with a safety pin where you would like them to end. I like to give myself 1/4″ leeway – you can always cut shorter, but you can't add the length back on! The jeans will fray a bit so allow some room for that as well. Let's get started…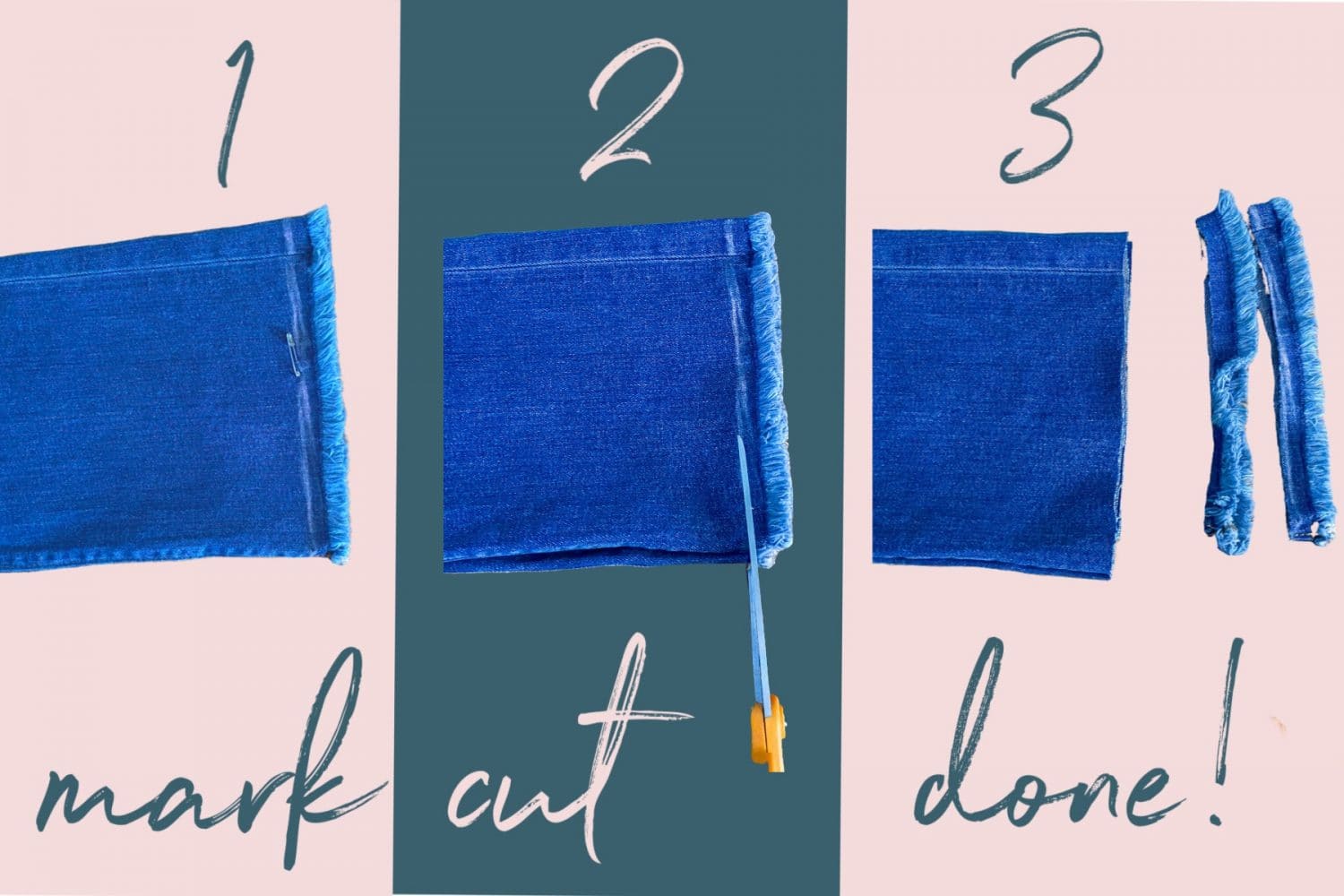 Mark the jeans with chalk in a straight line.
Fold the jeans in half and cut the top leg first.
Using the top as a guide cut the bottom leg.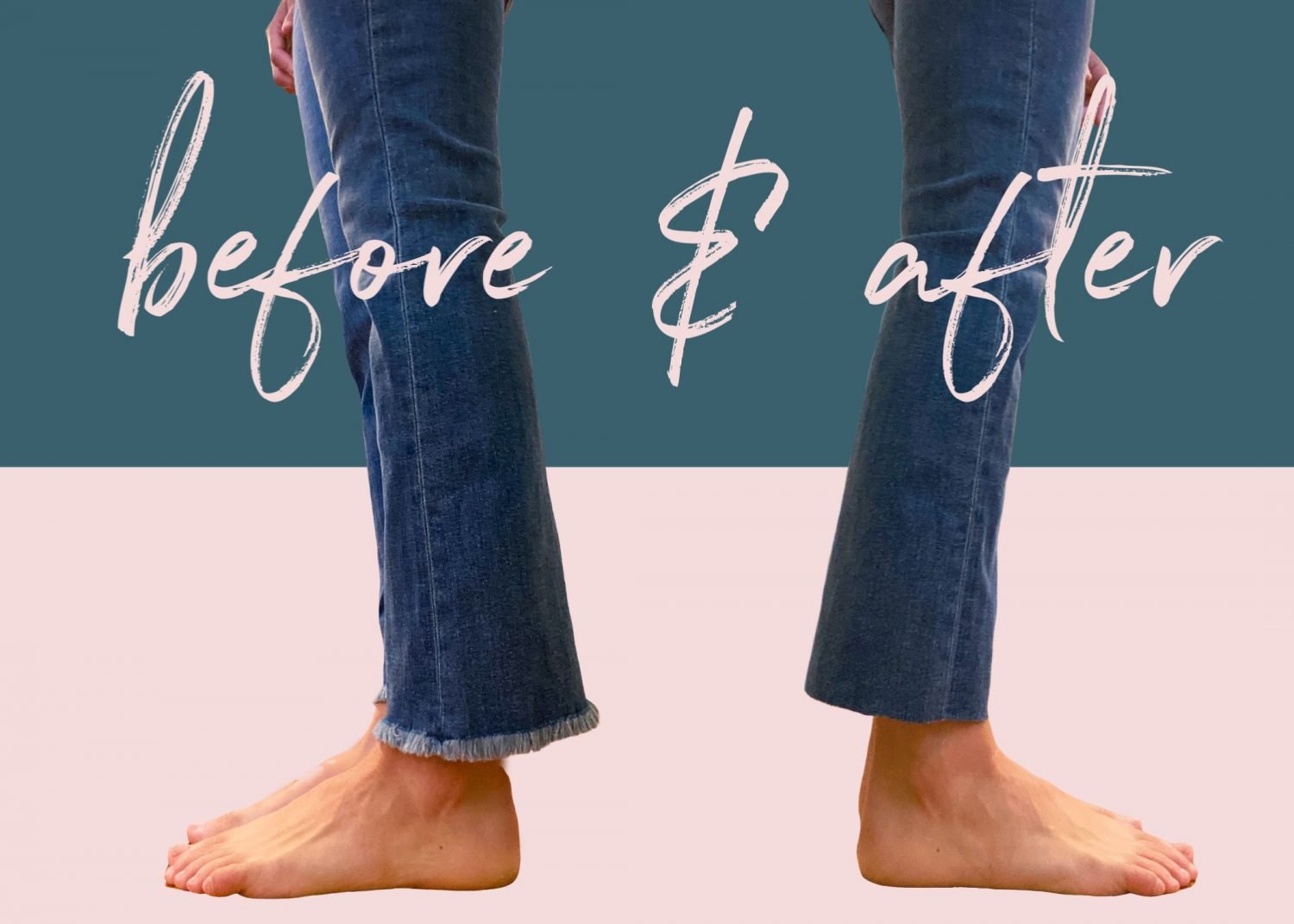 I always try on the jeans again so make sure I like the length. Just that little bit of ankle will make these more flattering for me. Next step is to pop them in the wash & then dry.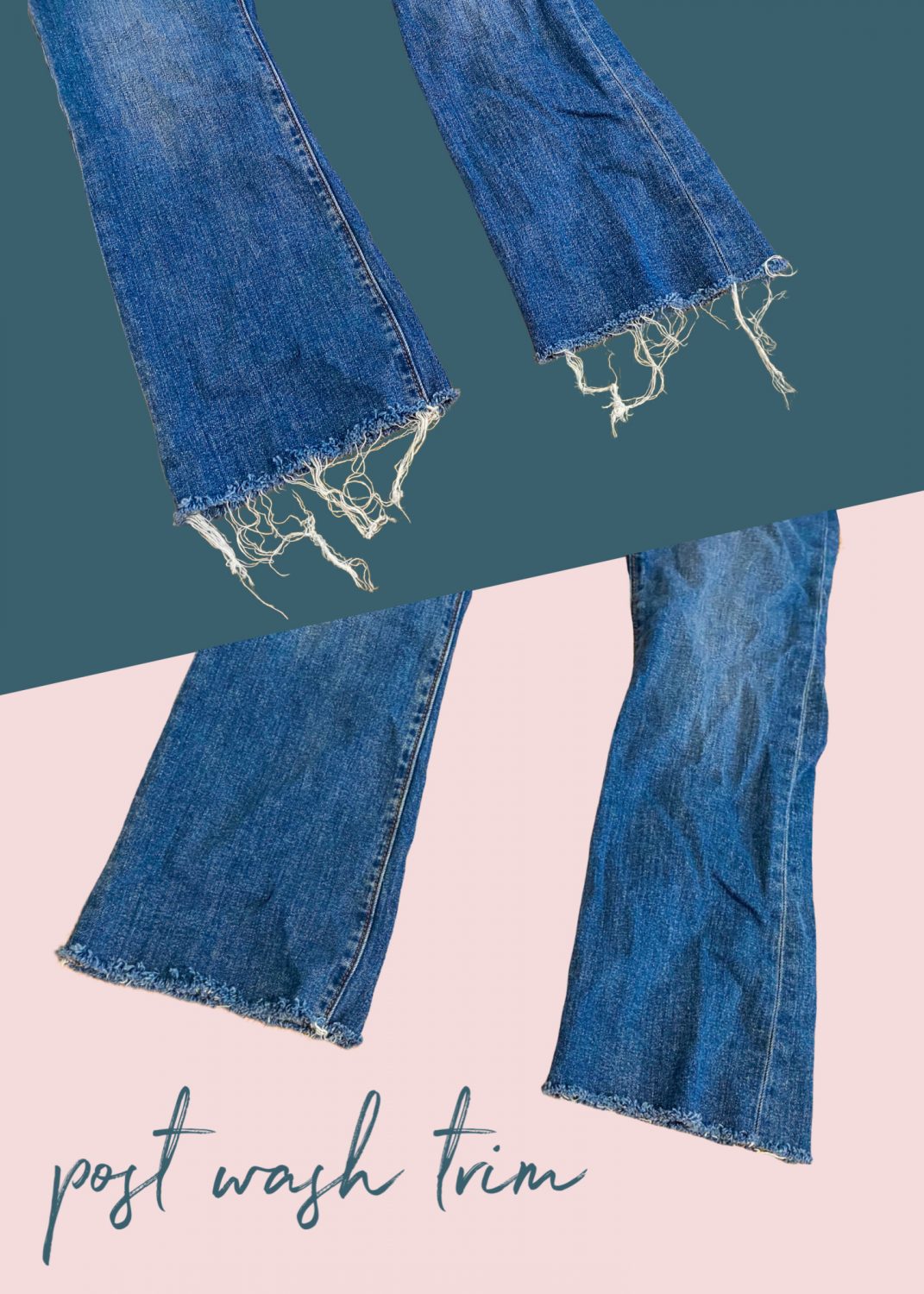 Post wash – you may notice extra fray. You can either trim it or leave it as is. For extra fray at the bottom pull on the white strings to release more of the hem.
Once dried they are ready to wear! There are a few other techniques to try: maybe a "chewed" hem which is achieved by cutting small cuts perpendicular to the hem OR a high/lo hem by cutting a diagonal line from the front to the back. The options are endless, just try not to get to scissor happy.
Here is some more hem inspiration…