We asked readers a few weeks ago to spill about their odd Amazon purchases. And we got back over 300 comments. Little did we know that we would also get 300 laughs. Here is a taste of some of the hilarious and heartwarming responses that we got…
So I turned to my team to see what odd things they had purchased on Amazon. And then I looked in my own cart and found that yes, I too had bought some pretty ridiculous items. When we are asked to stay at home we have to get a little creative and hold to to the hope that we don't have to cut our own bangs.
Lindsey's Amazon Cart
Ok so my Amazon orders have been all over the place! I've bought everything from home organization to kid entertainment to self-care and everything in between. Here are a few purchases that I likely would have never made if we weren't in a quarantine, but I must say I'm glad they made their way to my house!
Shop them all here:
Abby's Amazon Cart
Christine's At-Home Spa
Though it's nothing like the full spa experience, I decided on purchasing a $12 bath tub pillow and never looked back. I put a few drops of this oil in the tub, slather this charcoal mask on my face, turn on some beachy ocean sounds from the Calm app, read this book and kick back. I have to say, this thing really does help support you so you don't feel like you're constantly slipping down in the bathtub. Next on my list for my home spa? A tub shelf.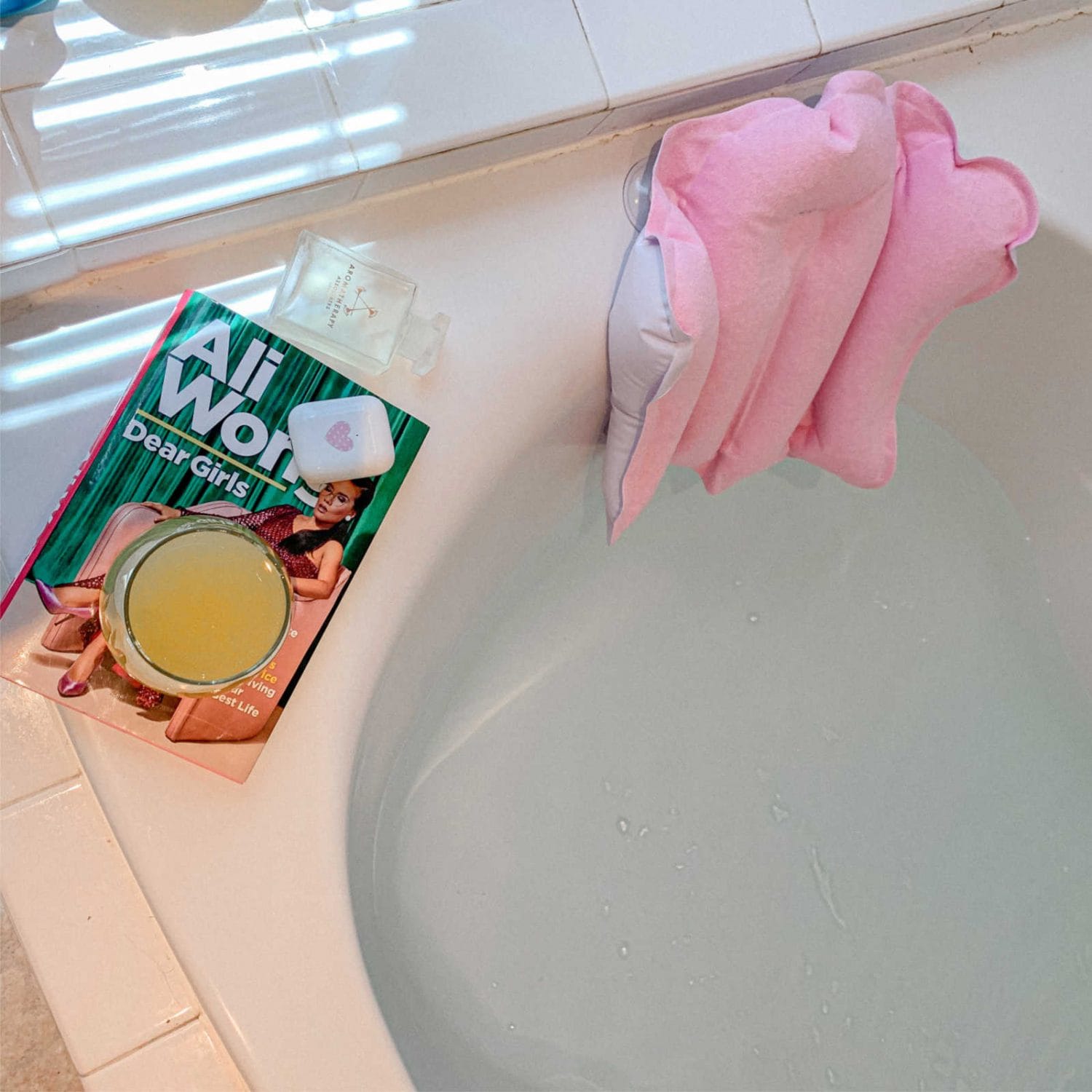 And now for the fun part!
Here is what some of YOU said you purchased on Amazon recently…..