For us in PA, quarantine started in early March when it was still cold. And the thing that made us feel best was snuggling up in some cozy loungewear. But now that the weather has turned (yup, still talking about the weather) we are ready to toss, burn, put away our original quarantine wardrobe and trade it in for a new summer loungewear. I love that loungewear lingers between the fine line of workout gear and pajamas. We included a little bit of everything depending on your mood and style. One item that I never knew I would depend on so much are jumpsuits. These one-hit-wonders are comfy and cute. The bathroom situation is still dicey, but I don't have to worry about getting walked in on in a public restroom. Because, well, you know. Here are our favorite summer loungewear picks.
Jumpsuit + Rompers
Left Jumpsuit | Right Jumpsuit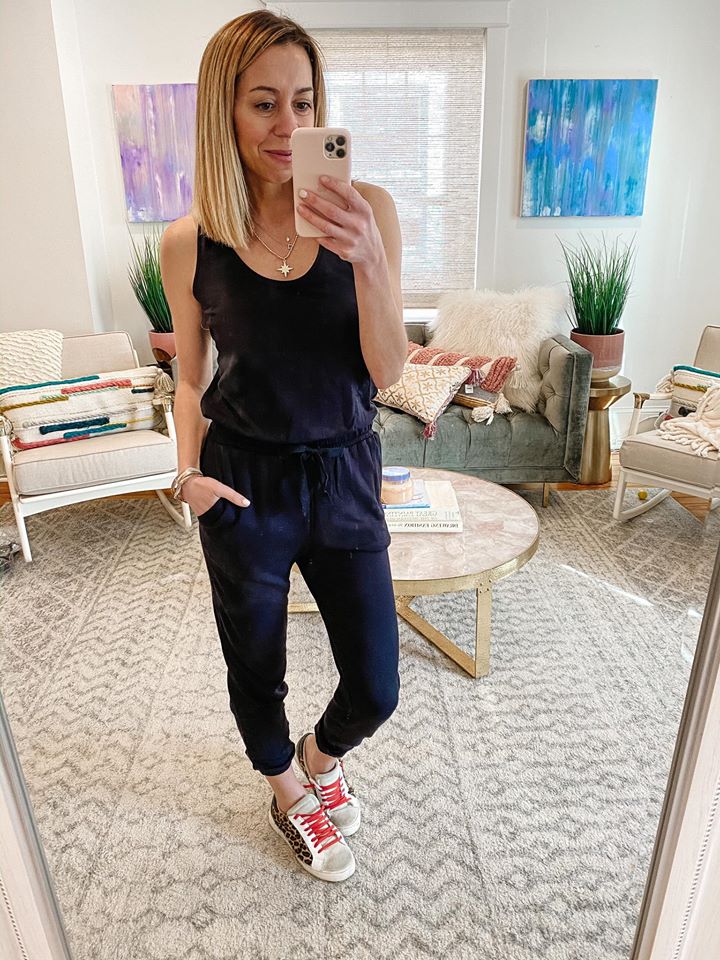 Shop the Jumpsuit here and more favorites below
Shorts + Pants
I love pairing easy, breezy shorts with comfy sweatshirts and simple tanks with pants. These two easy outfits equations have summer loungewear written all over it.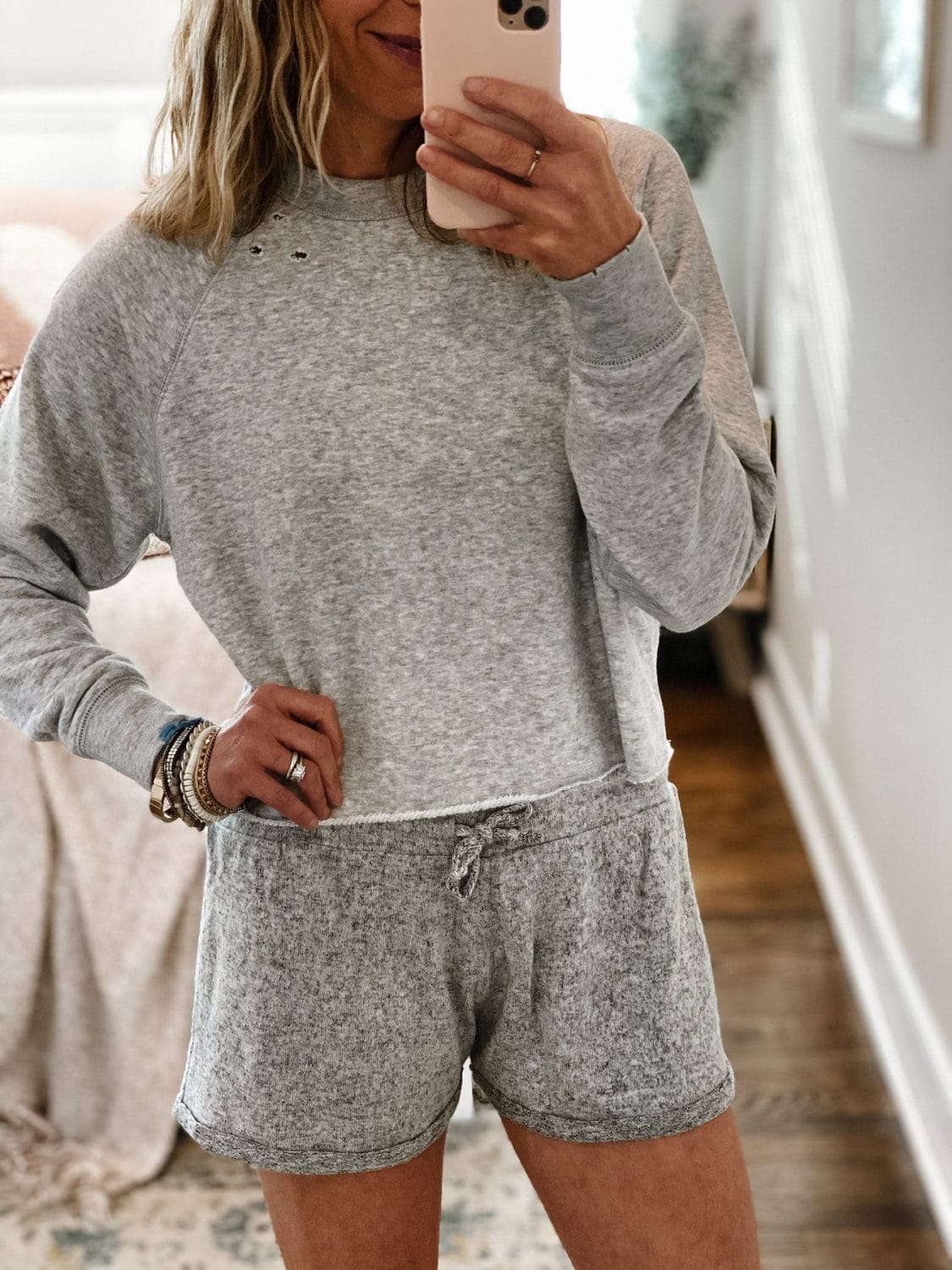 More Shorts and Pants below
Tees + Tanks
I love a tee with a little extra (as evidence by the photo below). But also love to stock up on simple tanks. Even better when you can find them in a two-pack!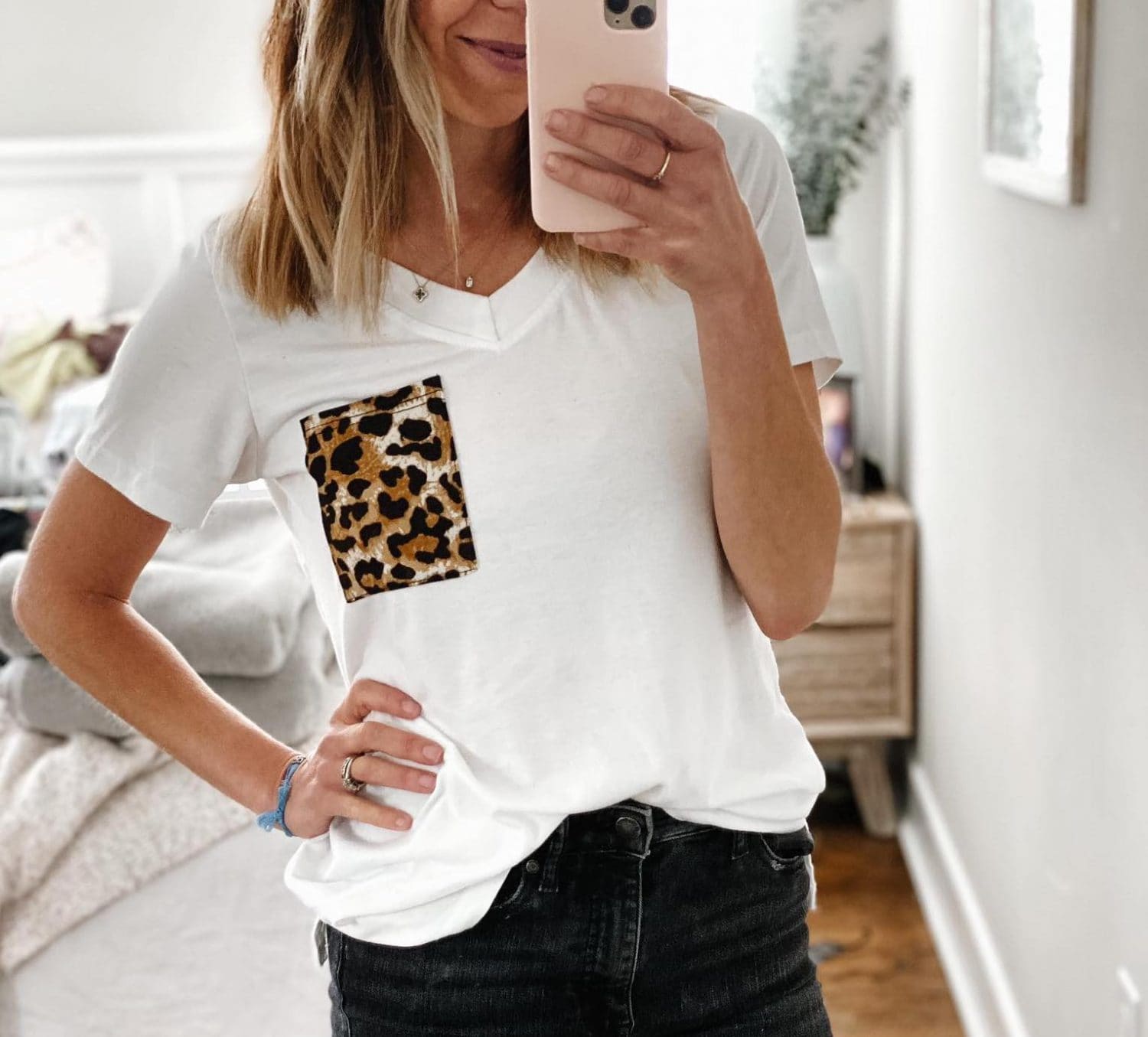 Shop the Tee Here and More Favorites below
Sets
The best part about sets is that you can break them up or wear them together. Versatility is key when it comes to loungewear.
Shop the Set Here and More Favorites below