We all love our basic white tees. They are crisp, chic, classic and comfy! You can dress them up with a fun skirt and statement necklace or dress them down with jean shorts and flip flops. But however you wear them you need one thing: a good, nude bra. If you have the right shade you can wear any white top and it won't be see-through. Trust me people, I've tested it out! You may see some bras that seem too dark for your skin tone but that's the one you need! Go a few shades darker and you will be good to go! See a few of our favorite nude T-shirt bras.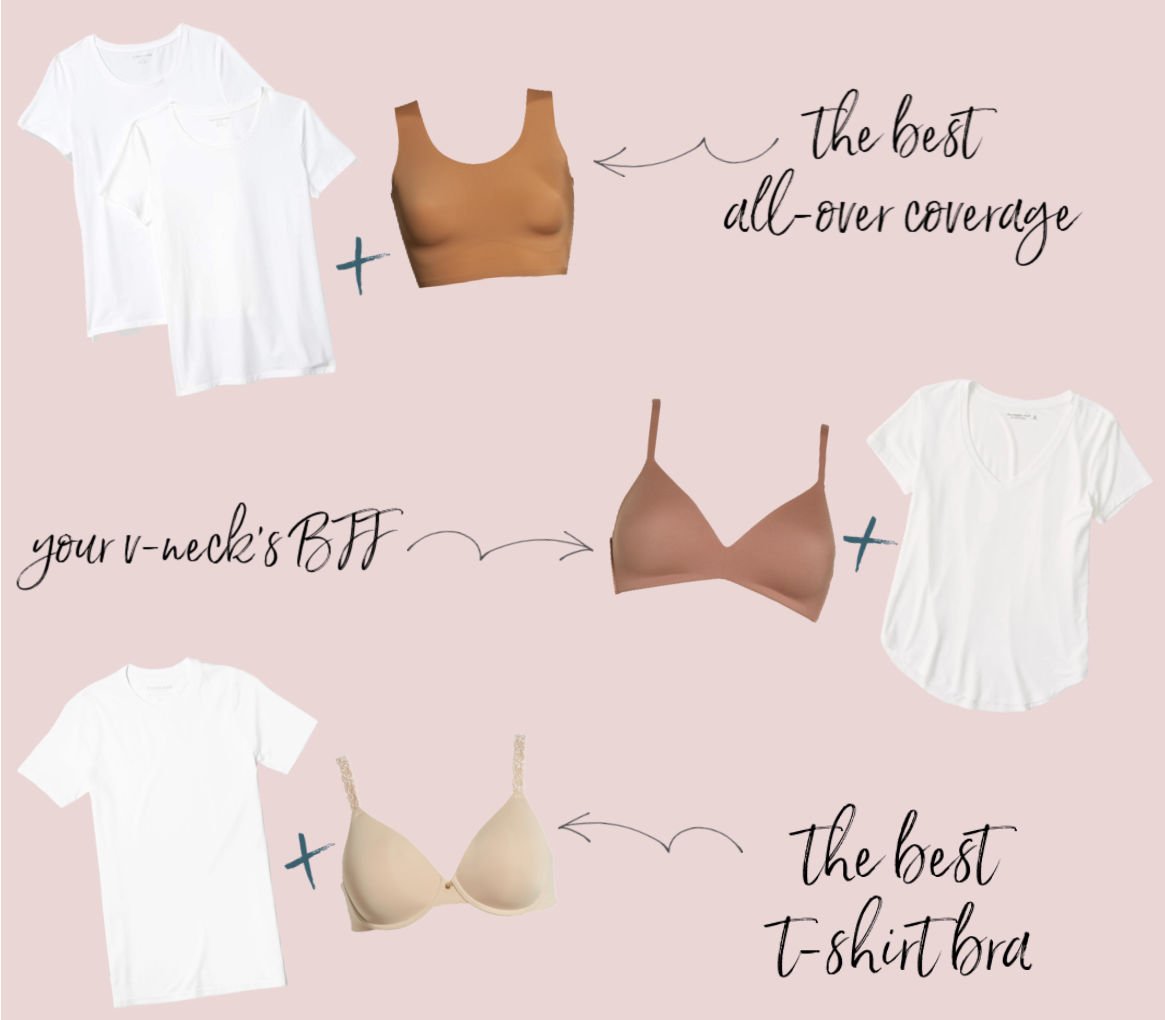 All-over Coverage
Your V-Neck's BFF
Best T-shirt Bra
More of Our Favorite Nude Bras
And the White Tees to go With!